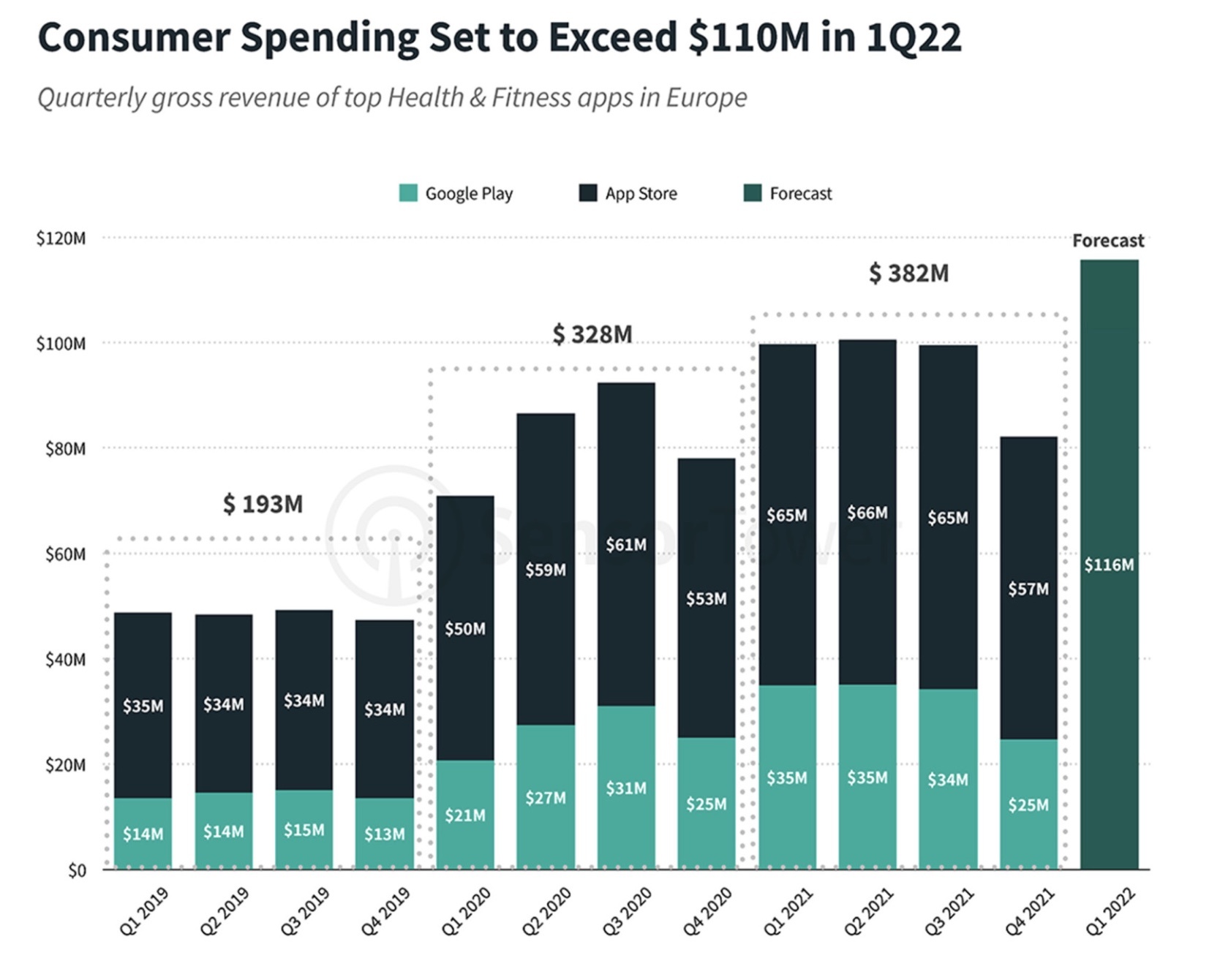 Health and Fitness apps saw a significant spike in downloads and user interest during 2020 as the pandemic raged. 
Interest has continued with installs of apps in the category reaching 290 million in 2021, up 14% from 2019. 
According to new data from Sensor Tower, health and fitness app consumer spending rose to $66 million on the App Store and $35 million on Google Play in Q2 2021.
Among the top-grossing apps were Headspace and Calm.
In Europe, consumer spending in 2021 was up 16% over the previous year to $382 million which shows that users have warmed to the idea of using digital fitness tools to further their health goals. 
For 2022, spending is expected to surpass $110 million in Q1 alone, a rise of 140%.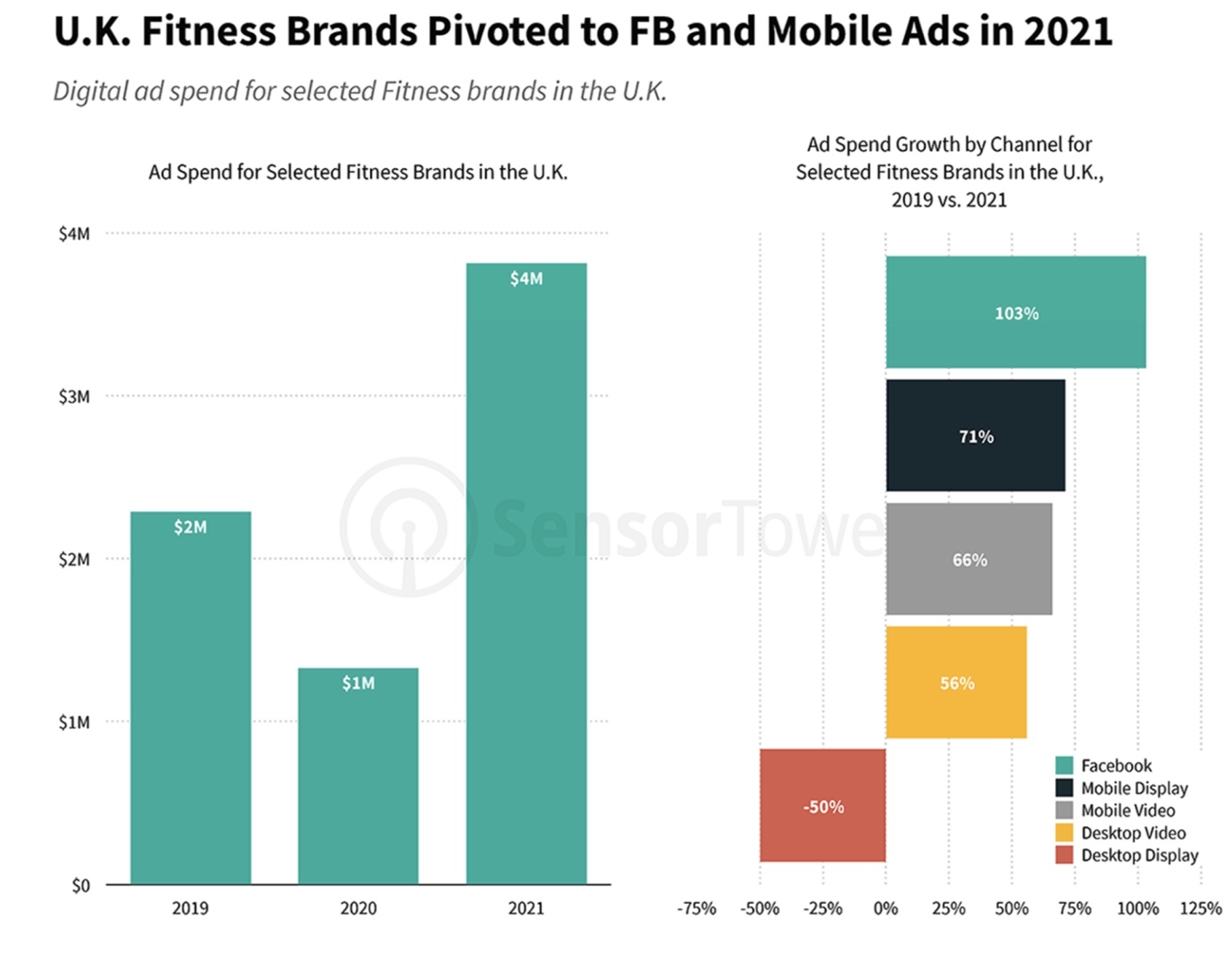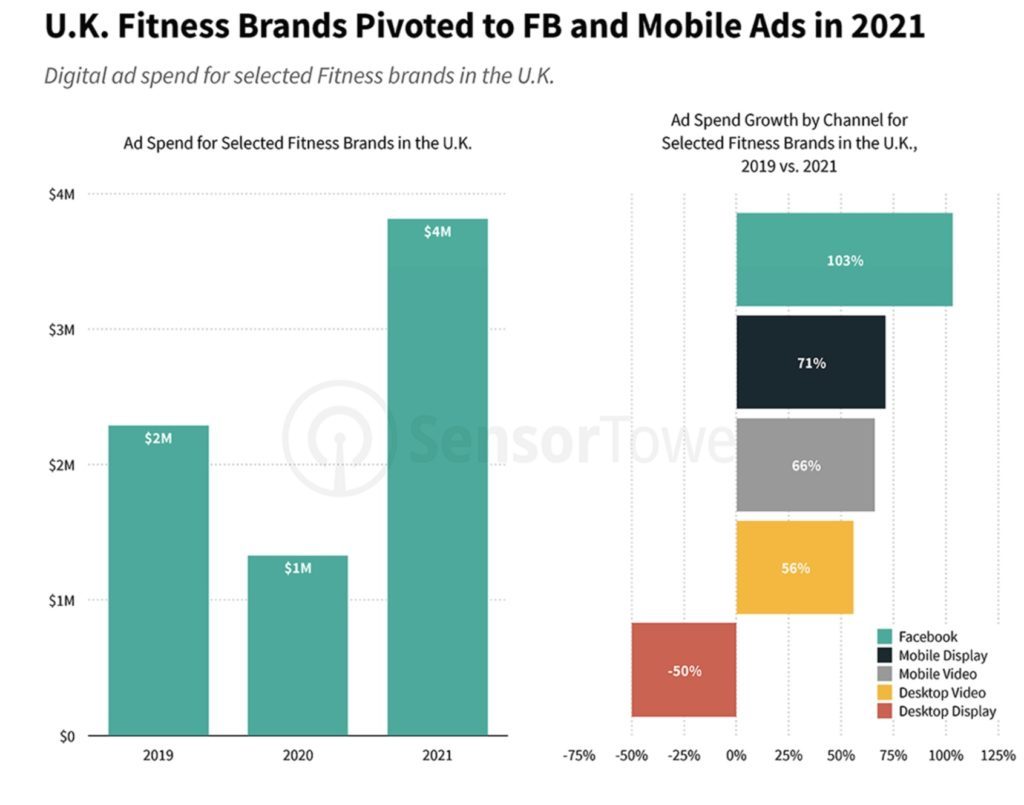 What's interesting is that despite installs dropping during 2021, consumer spending appears to have maintained momentum. 
Fitness apps such as Strava and Nike Run Club or Fitbit have also upped their digital ad budgets on Facebook and mobile. 
UK ad spend for Facebook, Mobile Display, and Mobile Video respectively saw a 103%, 71% and 66% increase.