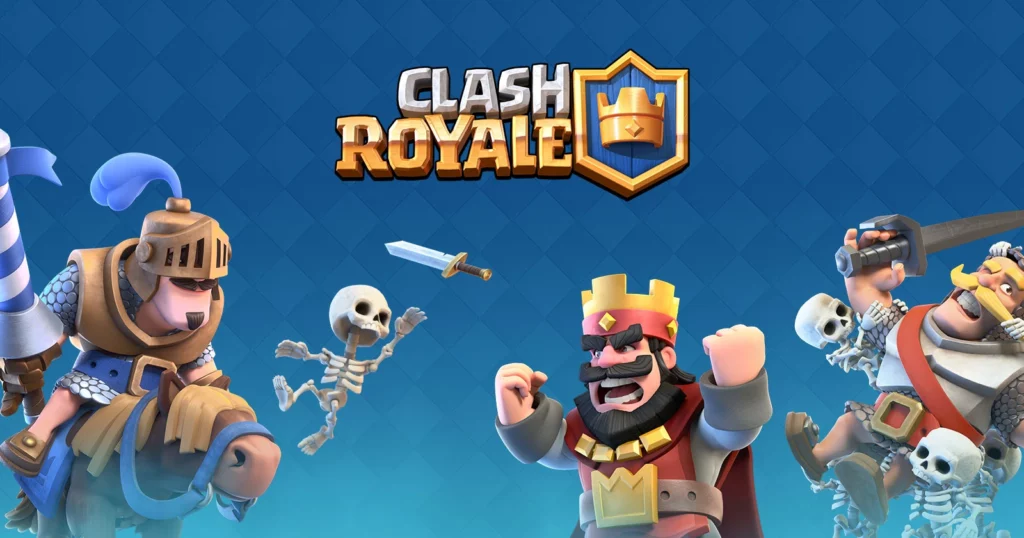 Supercell's Clash Royale game achieved the milestone of $4 billion in total revenue. The accomplishment is quite the rarity, shared by only 15 other mobile games. It solidifies Clash Royale's position as a standout in the industry.
Rising through the ranks
New data from Sensor Tower shows that Clash Royale managed to achieve the revenue highlight in just 92 months, joining other titans of gaming.
Notably, Genshin Impact shines in this group, accomplishing the impressive feat of reaching $4 billion in revenue within just 26 months from its late 2020 launch.
In comparison, PUBG Mobile achieved this milestone in 32 months, while Clash of Clans, the predecessor to Clash Royale, took a comparatively longer 43 months to reach the same level. While it may not have led the pack in terms of speed in generating revenue, its steady performance spanning 7 years has been impressive. In Q4 2021 it brought in a substantial $160 million in revenue.
Top rankings of mobile games by revenue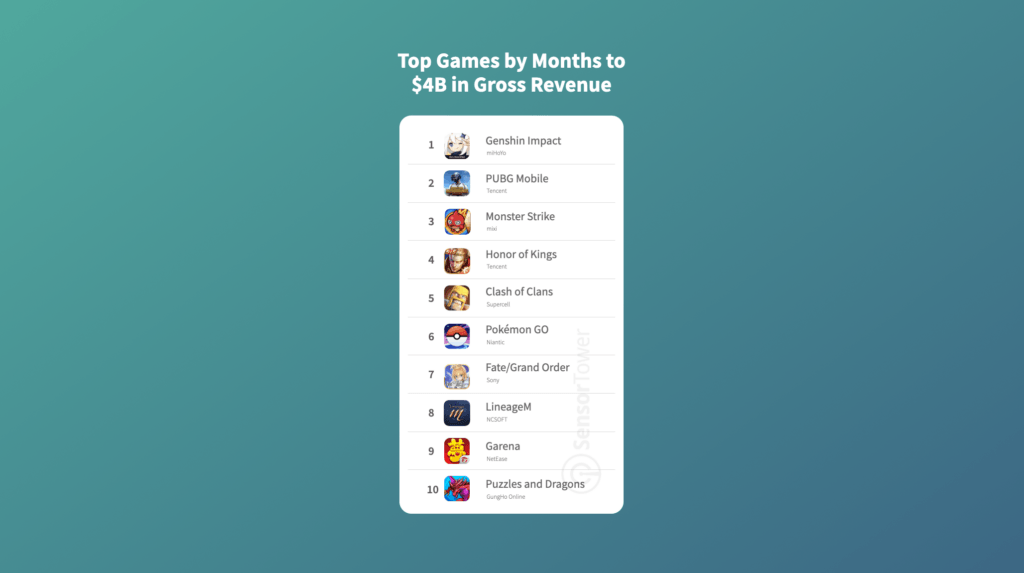 Source: Sensor Tower
Opportunities in mobile gaming
The achievement underscores the lasting profitability of the mobile gaming market and the strong demand for captivating app gaming experiences. It also points out the key role of consistent updates, well-crafted mechanics, and live events in ensuring sustained success in mobile gaming.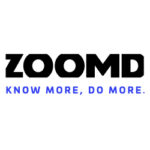 What Clash Royale has accomplished shows that combining these elements can lead to continued player interest and financial growth. This success confirms the effectiveness of smart game design and long-term player engagement strategies in the competitive world of mobile gaming.
In addition to Clash Royale, Clash of Clans has given rise to two spinoffs: Clash Quest and Clash Mini. However, Clash Quest was discontinued after making just $4 million in total revenue over 18 months.
Clash Mini, which launched in November 2021, earned a modest $2.7 million up to now. When compared to Clash Royale's impressive $1.7 billion in revenue during the same period after its launch, it's clear that Clash Mini faces a significant challenge in achieving similar profitability.
While the potential for Supercell's third success remains uncertain, their past achievements hint that placing a bet on Supercell might be a winning move.
Beyond merely arranging cards, Clash Royale has stacked up an impressive $4 billion in total revenue, securing its position among the top players in mobile gaming. Ultimately, the mobile gaming landscape is ever-evolving and there's a lot of space for innovative game design.
Key takeaways
Clash Royale's $4 billion revenue cements its mobile gaming dominance, spotlighting consistent performance and player engagement
Genshin Impact's rapid ascent signals the potential for quick revenue growth in the industry
Clash Mini's struggle highlights the challenge of replicating Clash Royale's financial triumph