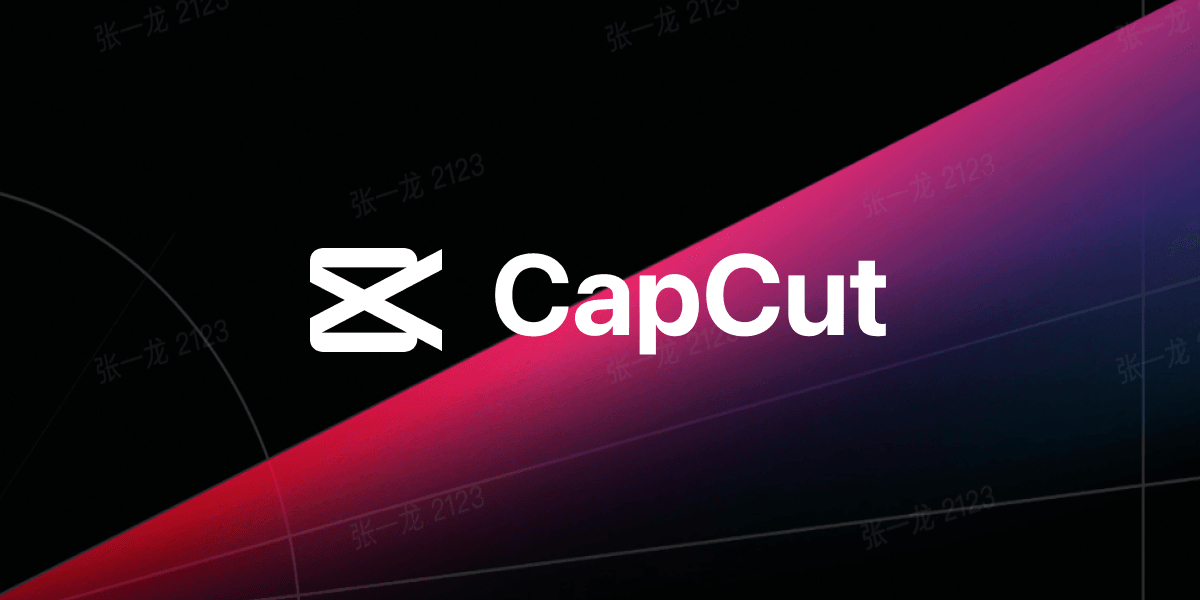 CapCut, ByteDance's video editing app, has achieved a staggering milestone, surpassing $100 million in consumer spend across iOS and Android devices, according to data.ai. Let's dive in.
CapCut by the numbers
Originally launched in China in 2019, CapCut quickly gained momentum on the international stage, riding on the coattails of its wildly popular sibling, TikTok. The app's seamless integration with TikTok has played a pivotal role in attracting users from TikTok's vast global audience, propelling CapCut to new heights of success.
As of August 2023, CapCut boasts a user base of 490 million across both iPhones and Android phones. This figure accounts for nearly a quarter of TikTok's user base, which stands at a staggering 2.1 billion individuals worldwide.
CapCut's ascent to the summit of the video editing app world has been nothing short of meteoric. In the first half of 2023, the app surpassed Splice to claim the title of the most profitable video editing app globally for the first half of the year. During this period, CapCut recorded an astonishing $50 million in consumer spending, setting a new industry standard.
Top video editing apps H1 2023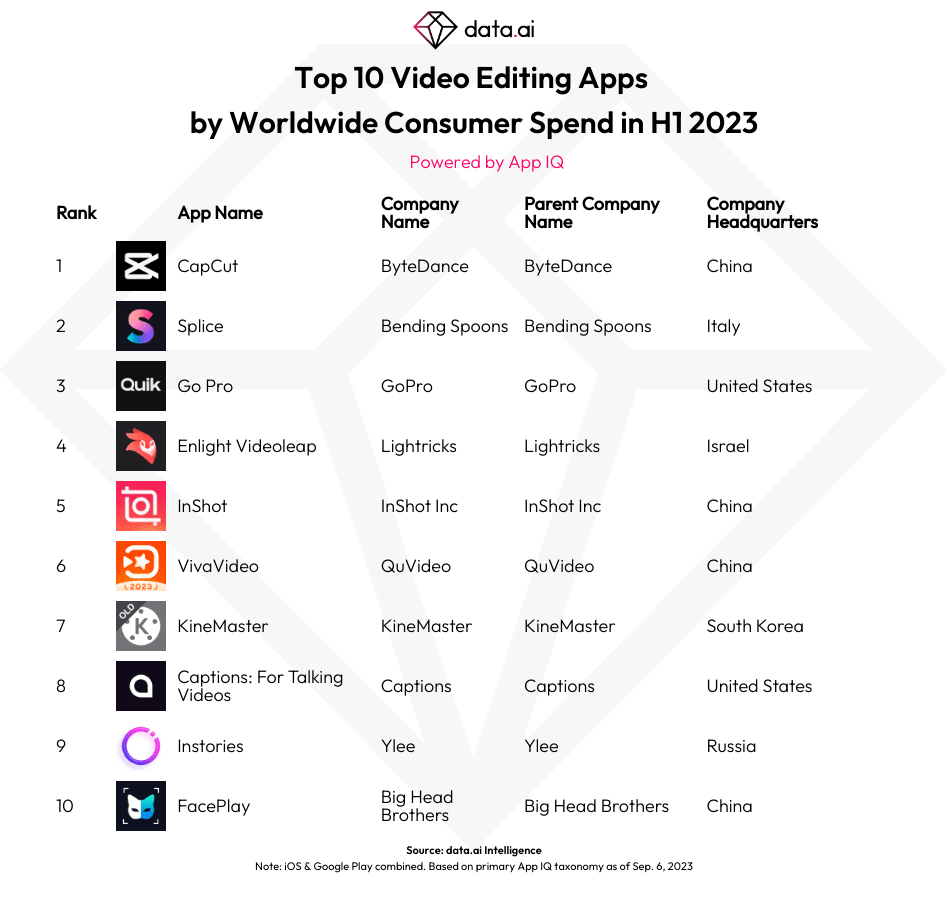 Source: data.ai
Notable expansions include a 51% increase in the UK and a 99% surge in Egypt. In H1 2023, China, Indonesia, and Brazil led in downloads.
The app's monetisation strategy is driven by subscriptions, with the "One-year PRO" option at $74.99 accounting for 34% of consumer spending, followed by the $7.99 Monthly Subscription at 26%.
What's behind CapCut's rise?
CapCut's growth has been fuelled by its user-friendly interface and a suite of editing tools that have resonated with a diverse range of creators worldwide. Its close connection with TikTok allows users to seamlessly transition from editing their videos to sharing them on TikTok.
CapCut versus other apps – usage
Source: data.ai
Analysts anticipate that CapCut's ascent is far from over, as the app continues to innovate and expand its features, attracting a growing number of content creators and enthusiasts.
The $100 million milestone signals not only CapCut's remarkable growth but also the enduring influence of ByteDance's suite of creative and social platforms on the global digital landscape.
Key takeaways
ByteDance's CapCut achieves $100M in consumer spending, marking its digital content industry impact
CapCut boasts 490M users worldwide, nearly 25% of TikTok's user count, strengthening its global influence
CapCut's success is rooted in subscriptions, with "One-year PRO" at $74.99 and Monthly Subscription at $7.99 leading revenue