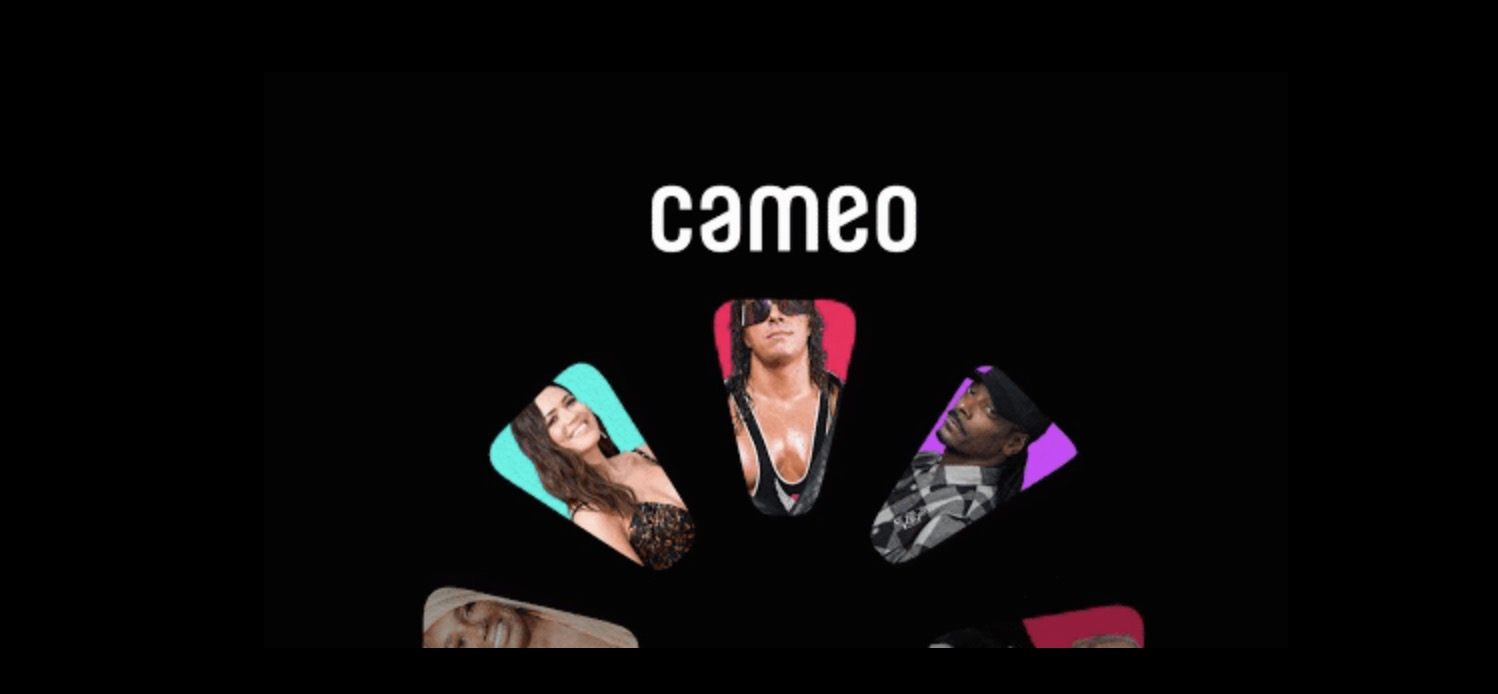 Cameo, the app that lets people share personalised videos featuring stars, announced that 2020 was a record year for the company.
It generated $100 million in GMV and grew at a rate of more than 4.5x year-on-year.
The idea surrounding Cameo is simple: people can pay for celebrities to record personalised messages to their fans.
The average order value rose by around 25% to $70.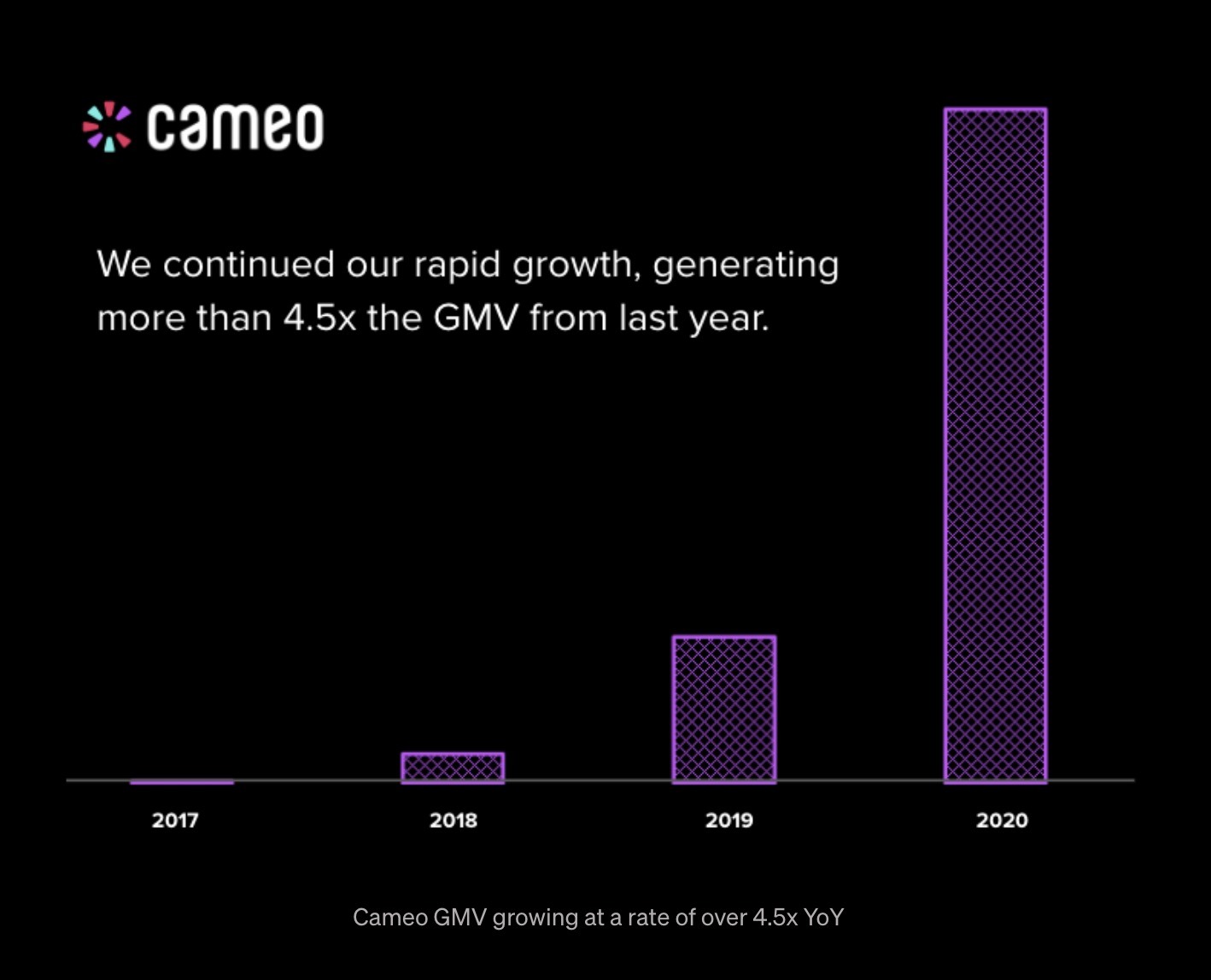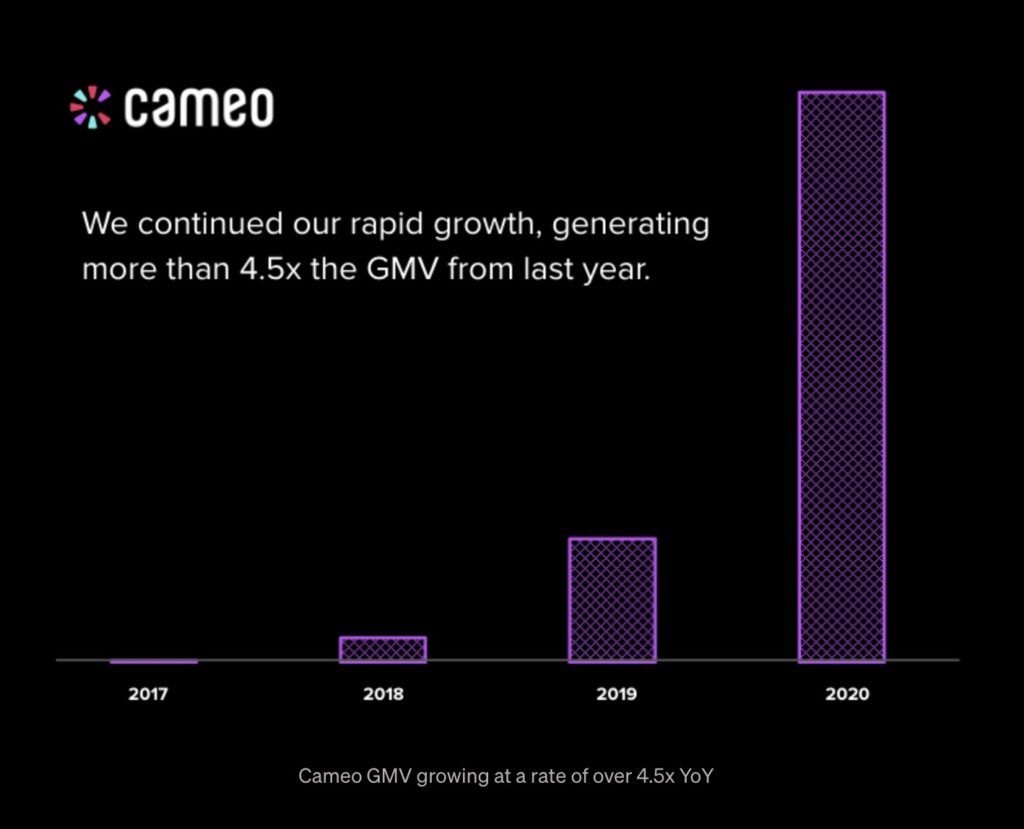 In May 2020, the app hit its one millionth Cameo.
Undoubtedly driven by lockdowns, the app fulfilled more Cameos than ever before last year at around 1.3 million in total.
Bookings grew by over 350% showing that demand for the app rose sharply.
In addition, the app said that more than 10,000 new talent joined the app to produce a whopping 30,000 hours of content.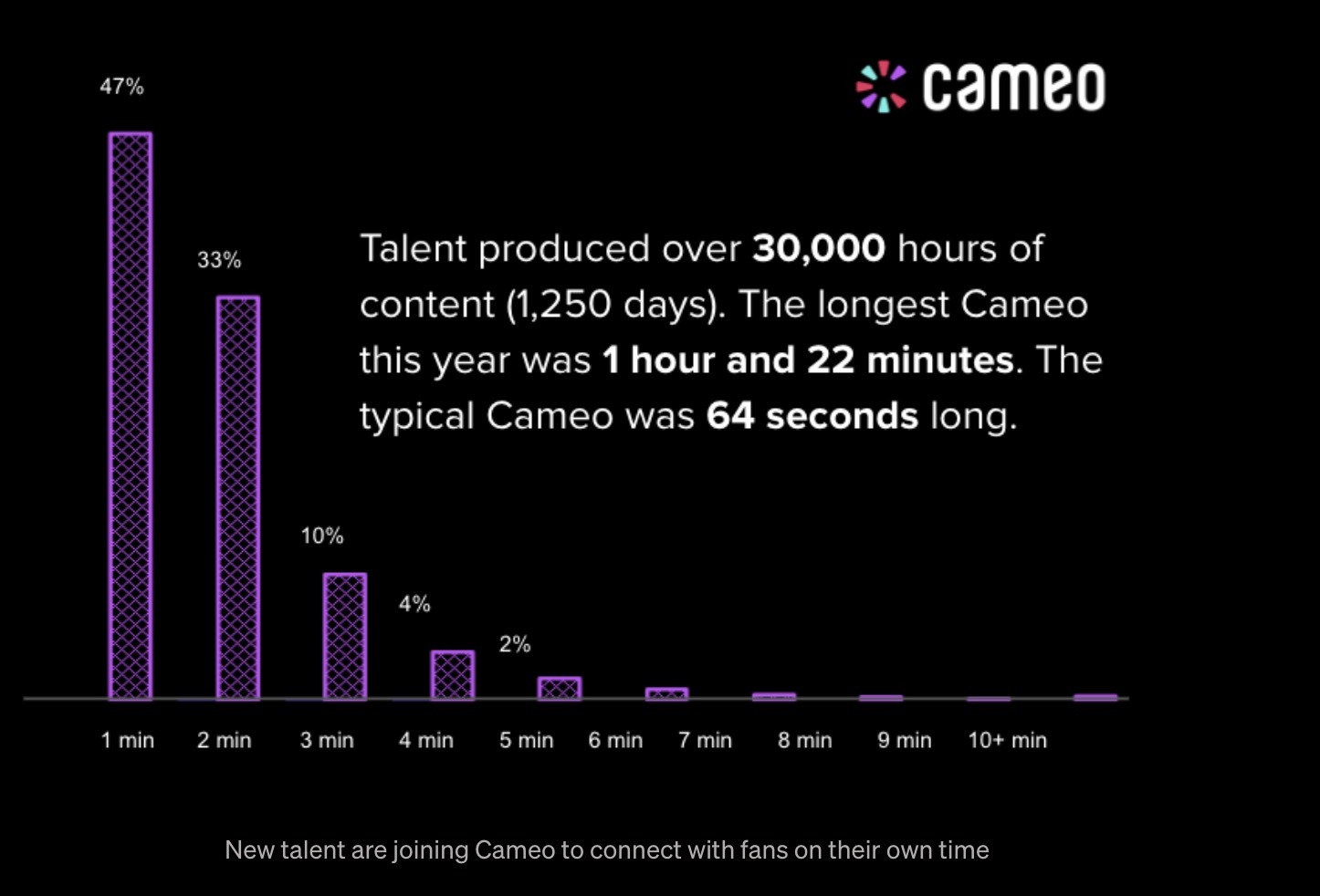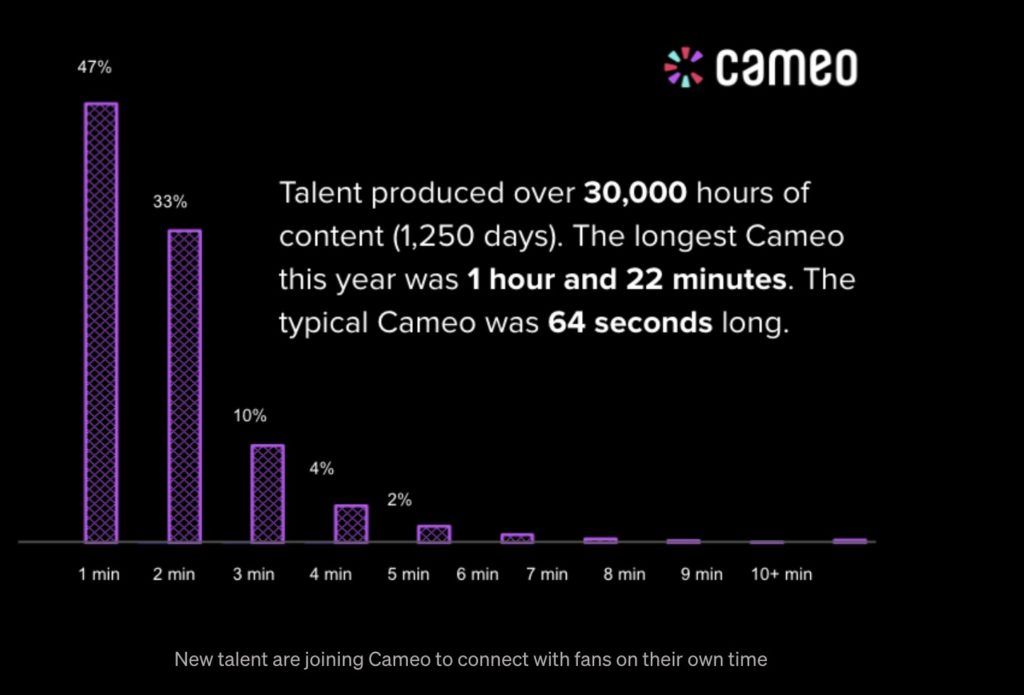 Over 150 Cameo talent earned at least $100,000 by the end of the year.
Meanwhile, mobile usage rose by over 450% with more than 2 million app downloads.
App-based orders jumped 17%,
Despite the pandemic, Cameo doubled its employee base and grew its team to almost 100 people.