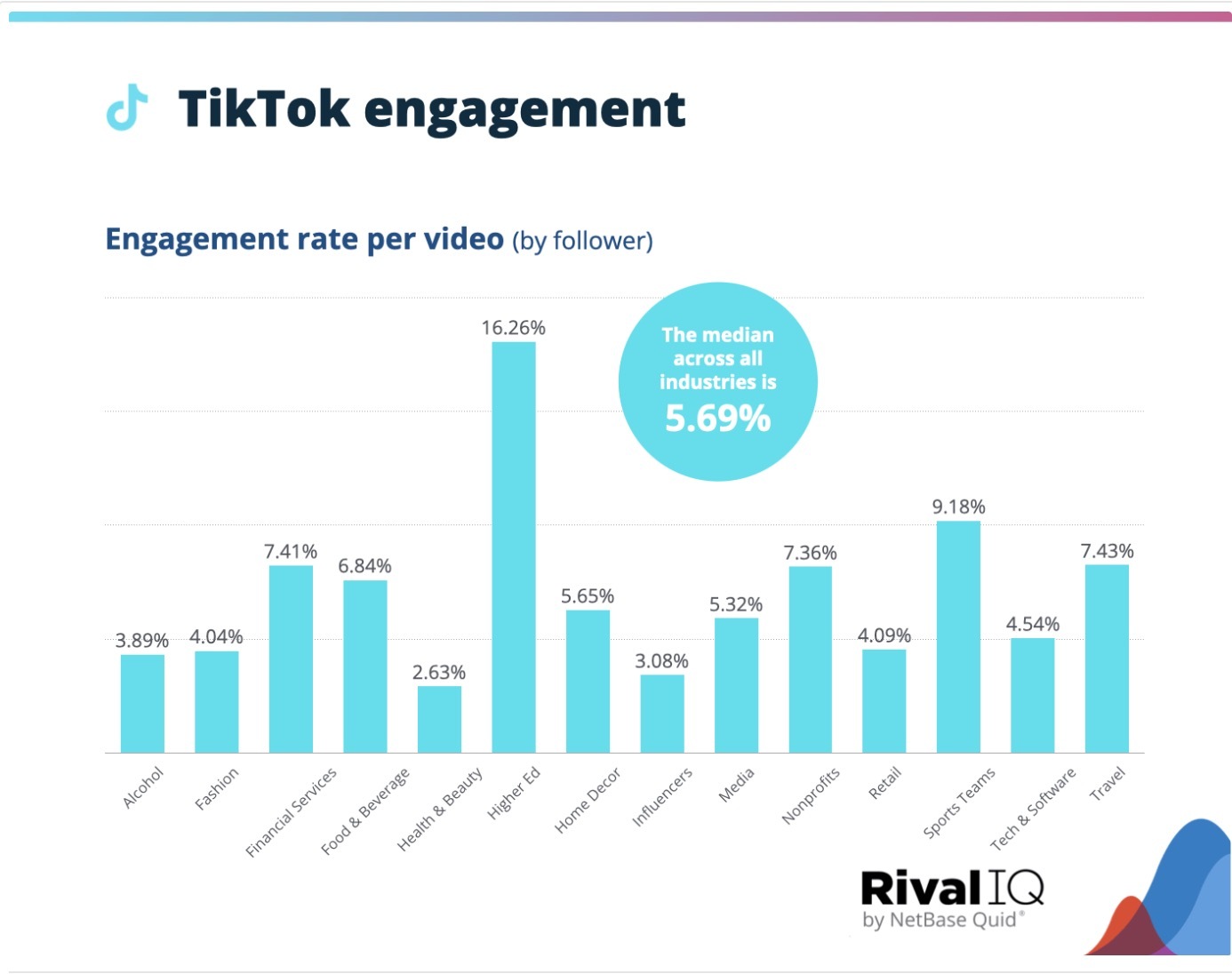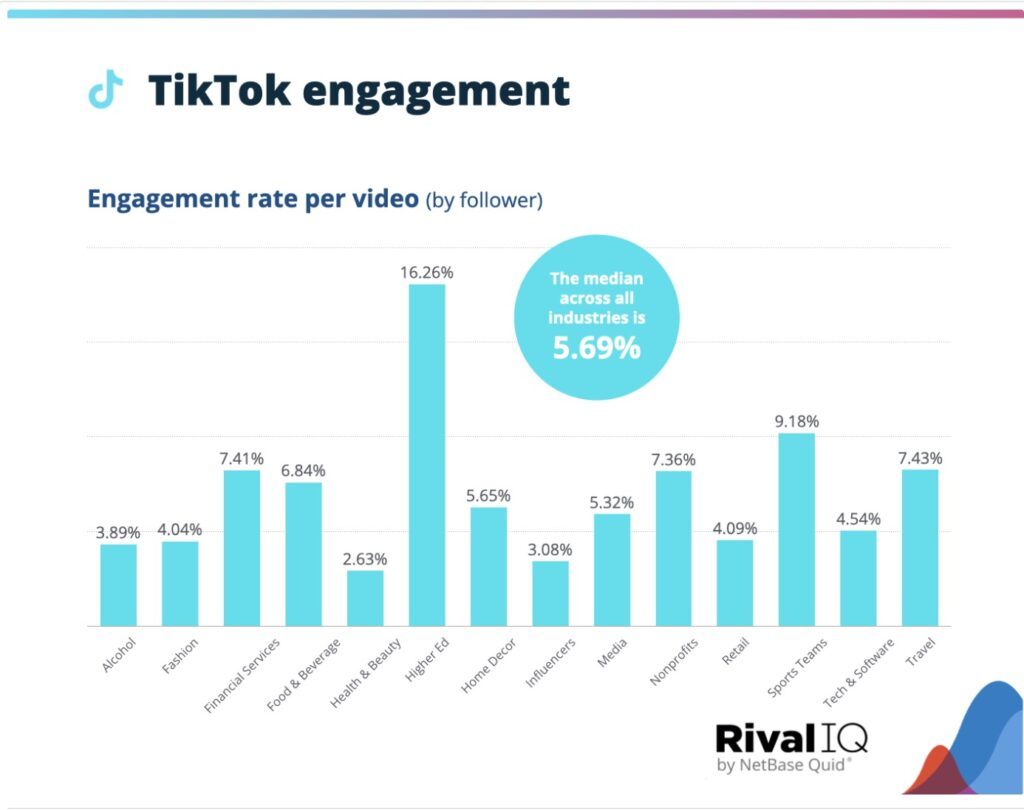 TikTok has the highest engagement rate among social media apps according to new benchmark report from RivalIQ. The analysis is based on 5 million posts and 9 billion comments and favourites on Facebook, Instagram, Twitter and TikTok from top global brands. Let's take a closer look.
Short video has highest engagement rate
TikTok engagement rates topped almost 6% per post even thought the app had the lowest activity rate at 1.75. Meanwhile, Instagram engagement dropped by 30% to 0.5% year on year while Twitter's fell just slightly to 0.04% and Facebook remained stable at 0.06%.
Engagement rates over time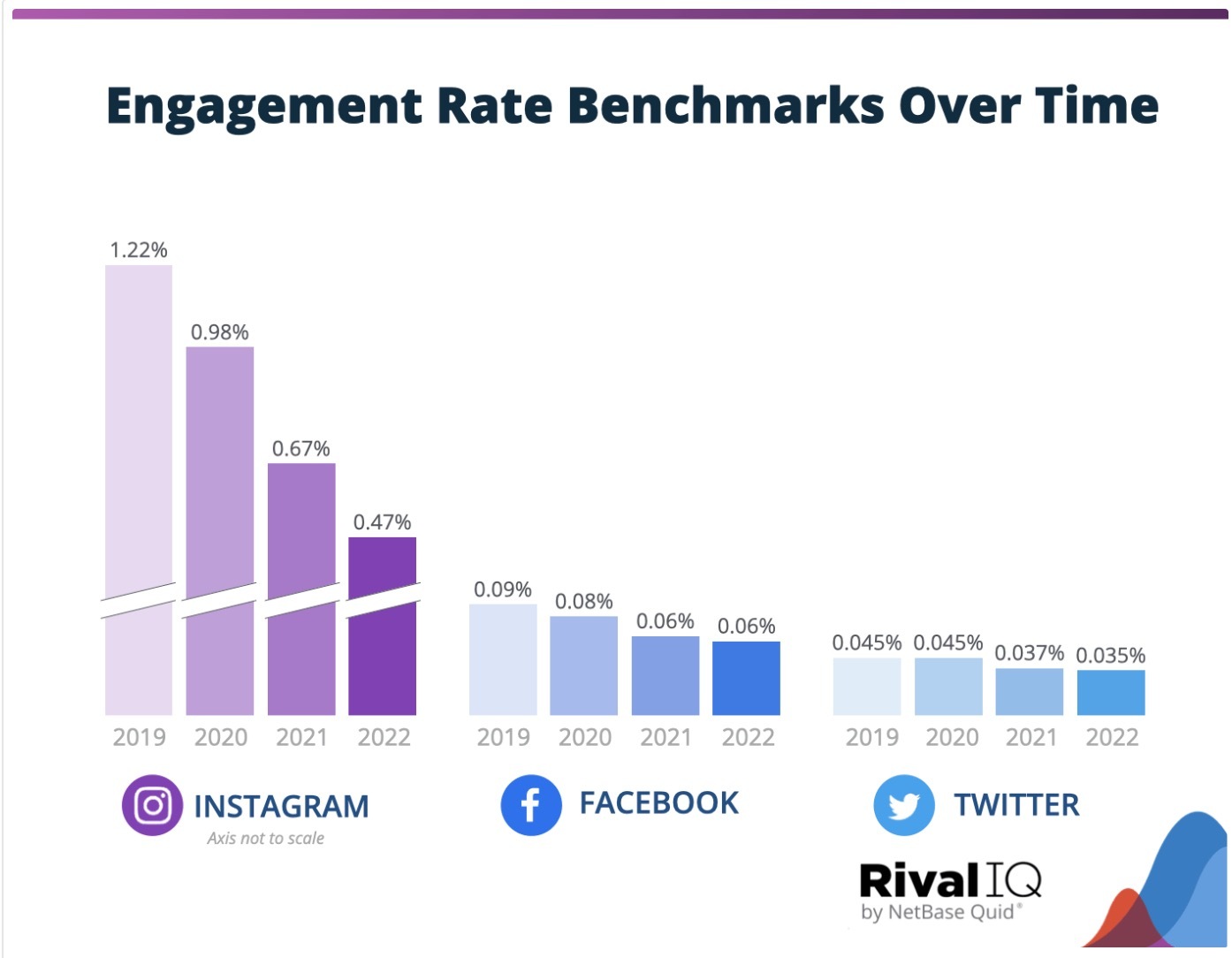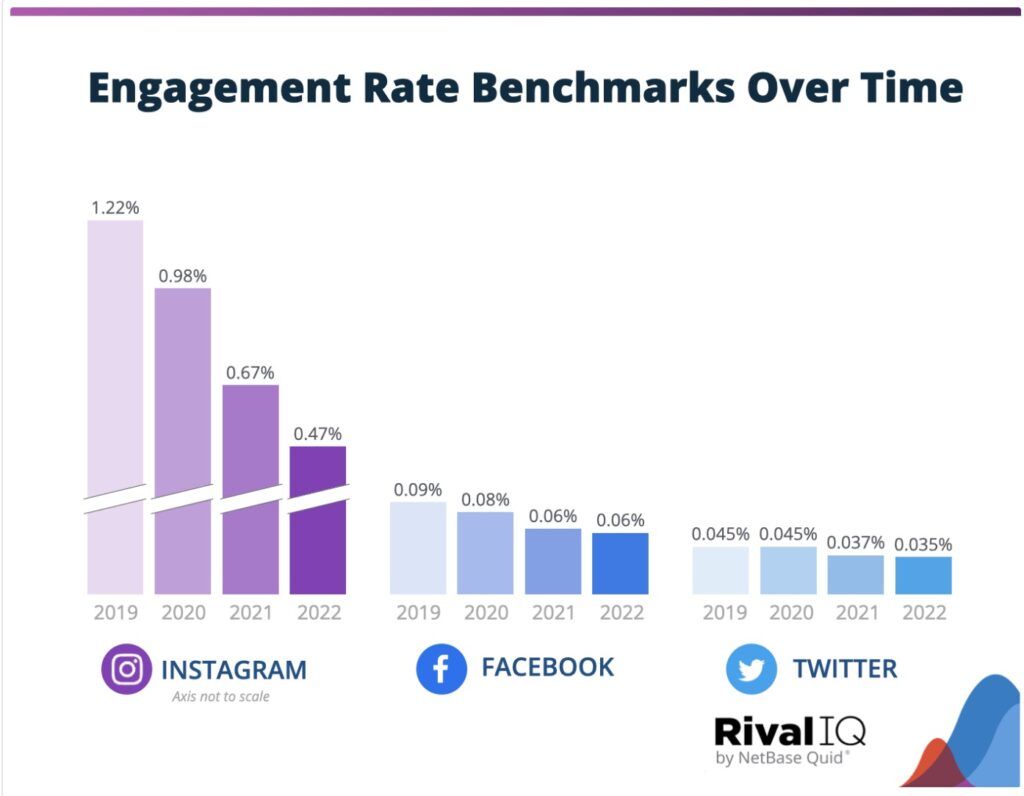 Source: RivalIQ
Overall, brands saw less organic engagement in 2022 compared to the previous years.
Higher education was the engagement winner on Instagram despite below-median posting frequency. On TikTok, higher education saw some epic engagement rates.
Brands are posting less frequently
Interestingly, the report found that posting frequency was on decline. Instagram posting frequency was flat while Facebook and Twitter saw a 20% dive.
However, during the holiday season engagement rates were higher across most hashtagged posts while contests and giveaways were less popular.
TikTok video vs engagement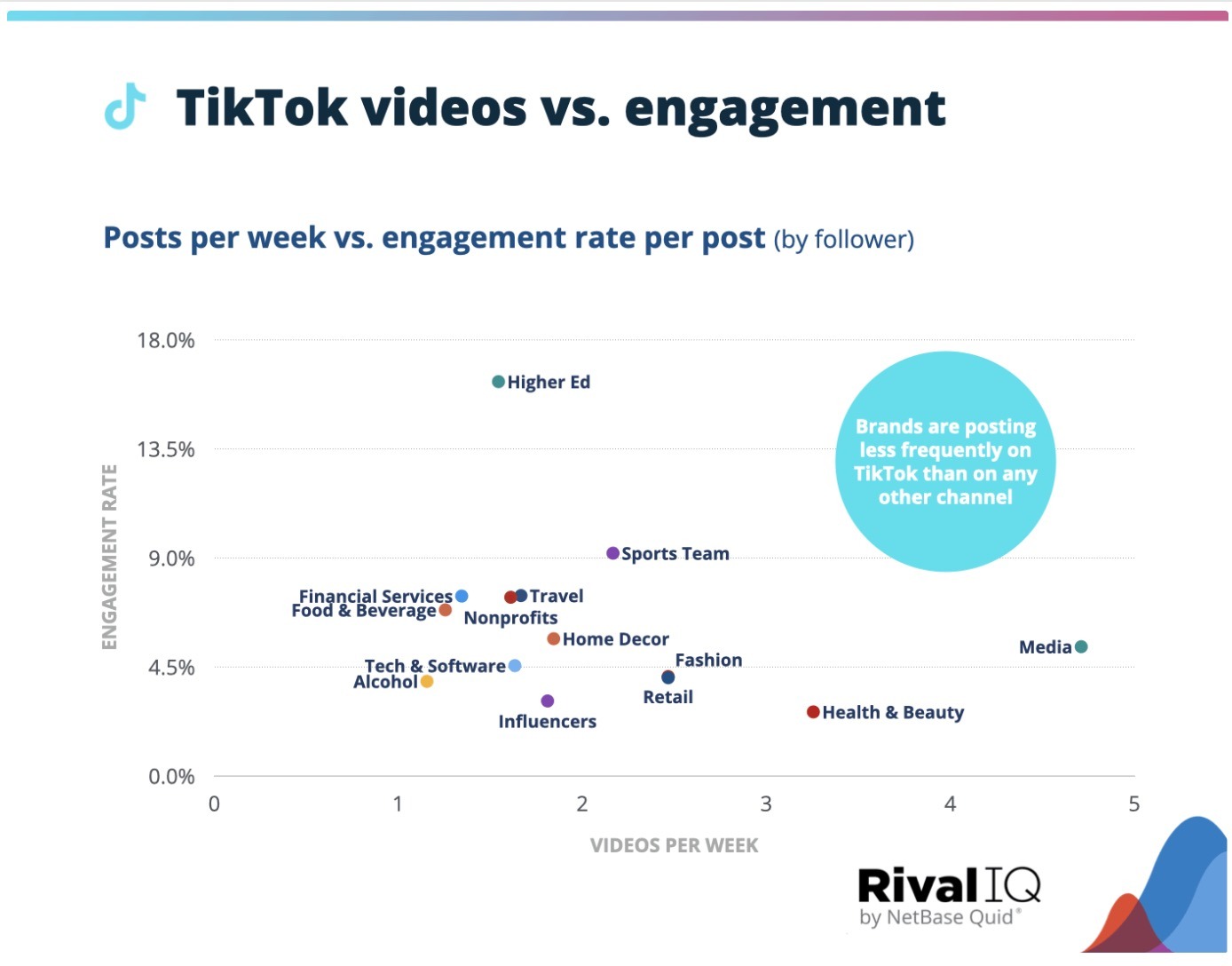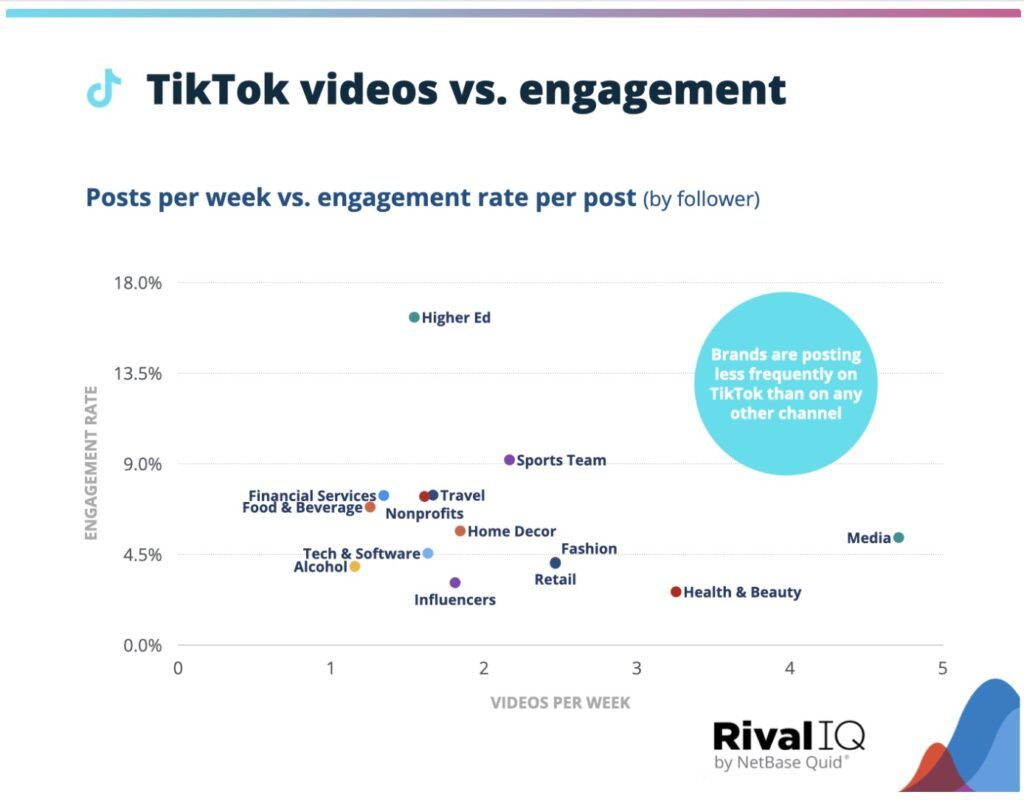 Source: RivalIQ
Reels are the most popular format on Instagram now and saw top performance for food and beverage brands. The format is also working well for beauty brands but possibly underused for home brands.
Key takeaways
TikTok engagement rates topped almost 6% per post even thought the app had the lowest activity rate at 1.75
Instagram engagement dropped by 30% to 0.5% year on year
Instagram posting frequency was flat while Facebook and Twitter saw a 20% dive