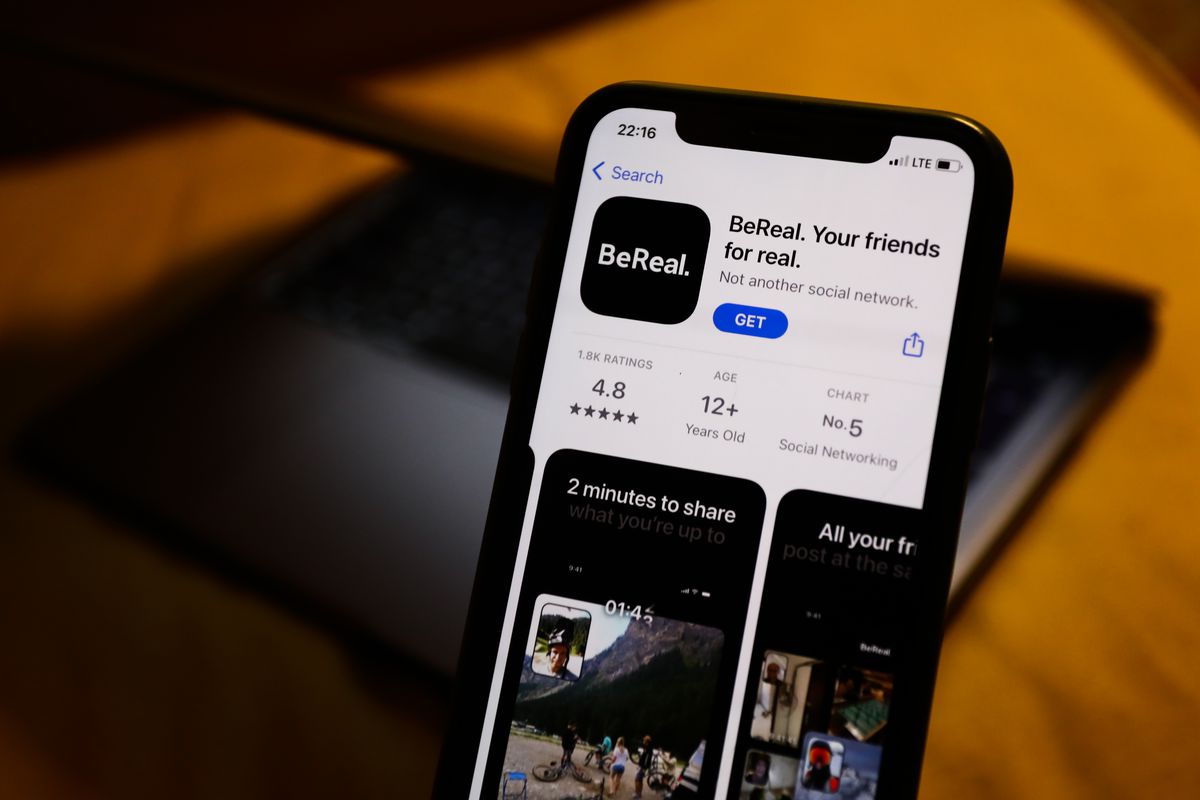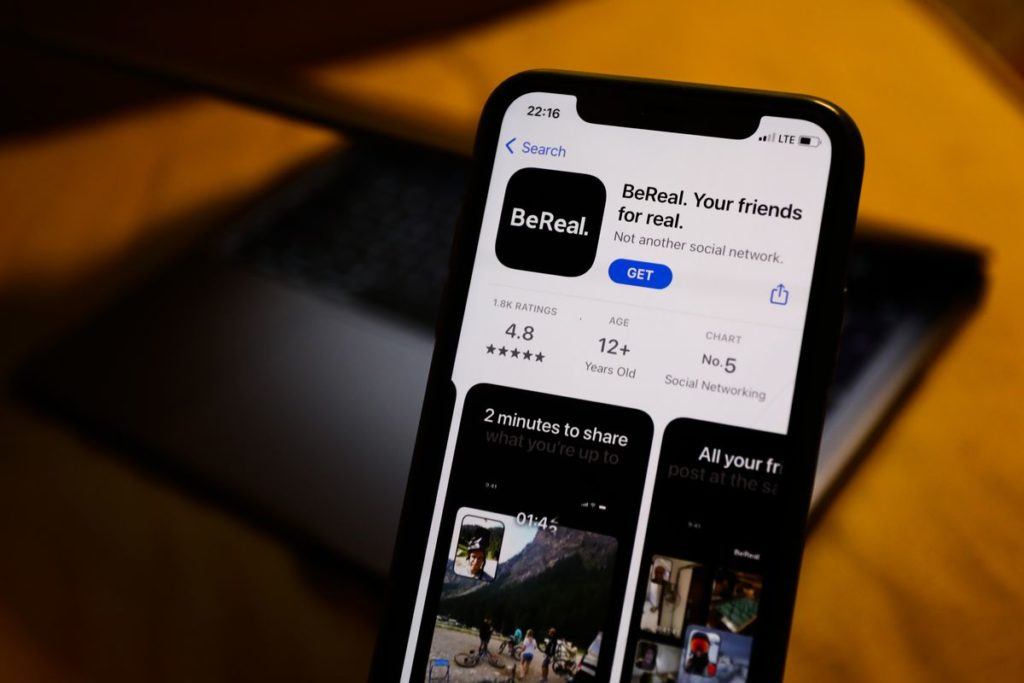 Popular photo-sharing app BeReal just closed a funding round of $60 million in a series B pushing its valuation to €600 million. It follows a $30 million Series A in June 2021. The latest valuation brings the app value to $100 per daily active user. So what's the hype all about?
MAUs and DAUs on the rise
BeReal has been popular with Gen Z in particular with monthly active users (MAUs) growing 315% between April 2021 and April 2022.  The app is simple to use sending users prompts to share photos once a day. The idea is that users connect via image and check in on one another regularly in this way rather than via text. Images disappear within 24 hours. 
BeReal installs continue to climb month-on-month
Source: Apptopia
A source told TechCrunch the app now had 20 million daily active users (DAUs). It had almost 8 million users as of July 2022. 
What's behind BeReal's success
While the app has been around for a couple of years, 65% of its lifetime downloads happened this year, according to Apptopia. France and US are the countries where installs are the highest at 20.5% and 19.7%, respectively. 
Much of the app's growth has been attributed to word-of-mouth, the app's college ambassador program and widgets and features. The college program is a paid marketing initiative that pays ambassadors for promoting the app by handing out vouchers for slices of pizza in return for downloads, for example. Rates per download are between $6 to $8. 
College ambassadors linked to BeReal's success
Source: Apptopia
Installs drive calls for monetisation
As installs grow, investors will likely turn to the app's ambitions to generate revenues. For now, BeReal says it plans to avoid advertising and will focus on premium features to avoid becoming another Instagram. Paid-for features would not be launched until 2023. At the same time, it's unlikely the app will rule out advertising.
"The best way for [BeReal] to monetize would be through ad placements and marketing challenges and competitions," said Ashleigh Millar, production manager at MIDia Research. "It will have to stick to its unique selling point of authenticity and being a friends-first app when monetizing, so keeping ads to the discovery page and not interrupting the flow of the Friends page is very important."
Key takeaways
BeReal secures $60 million in a series B funding round
Current valuation at €600 million
Daily Active users are now 20 million