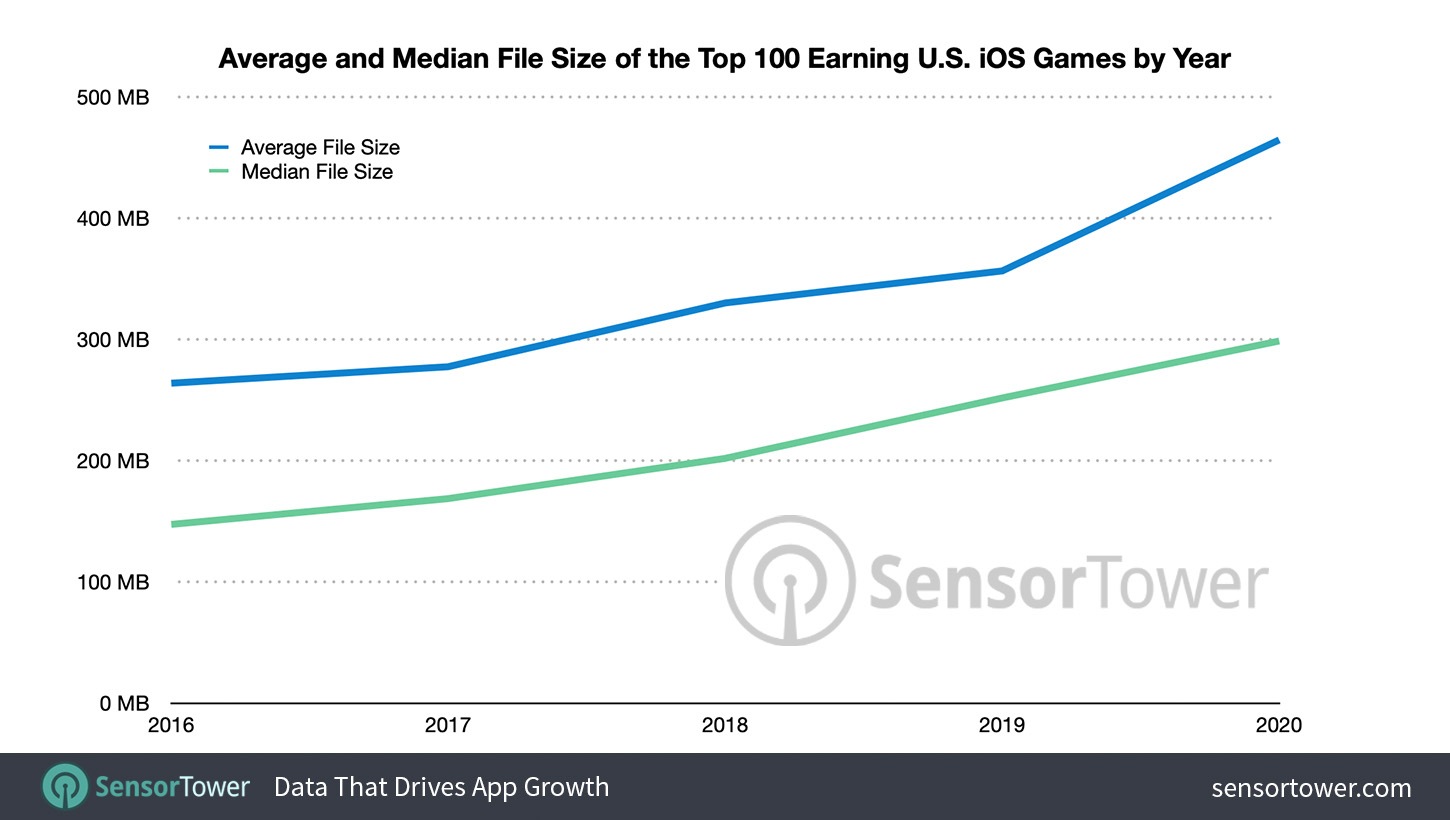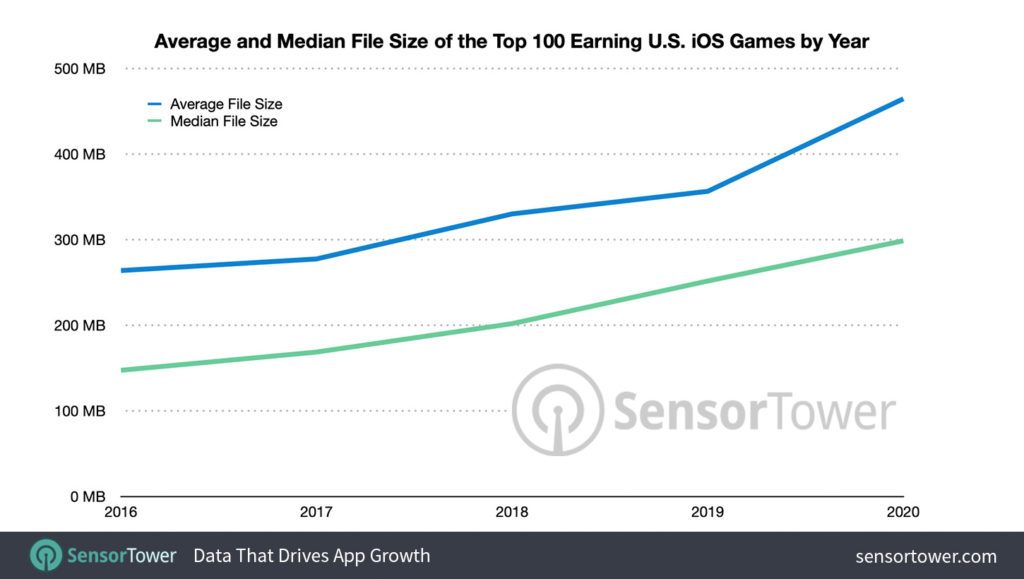 Mobile games are becoming larger. According to research from SensorTower, the average file size of mobile games increased by 76% in the US since 2016.
Based on an assessment of the top 100 revenue generating mobile games in the US App Store, the experts found that the average game file size was 264MB in 2016 compared to 465MB in 2020.
Median file size increased 103% over the past five years.
Among the top grossing games on the US App Store was Roblox which had a 74% higher file size in 2020 compared to 2016.
The title with the largest file size was CSR Racing 2 at almost 4GB.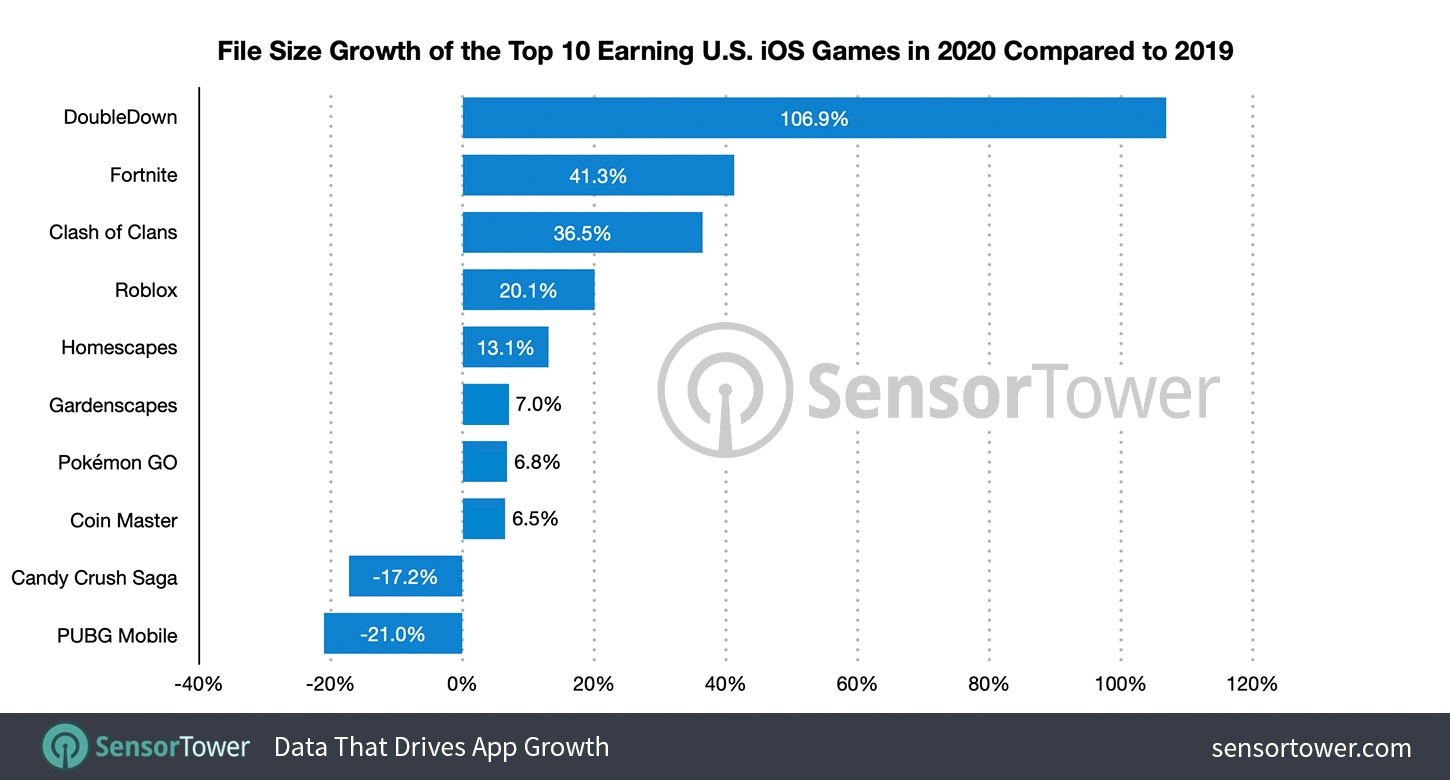 DoubleDown scored the largest increase in file size by 107% to 99MB year-on-year, followed by Fortnite.
The increase in mobile game size goes hand in hand with increasing storage capacities of devices and mobile developers packing ever more content into a single game.