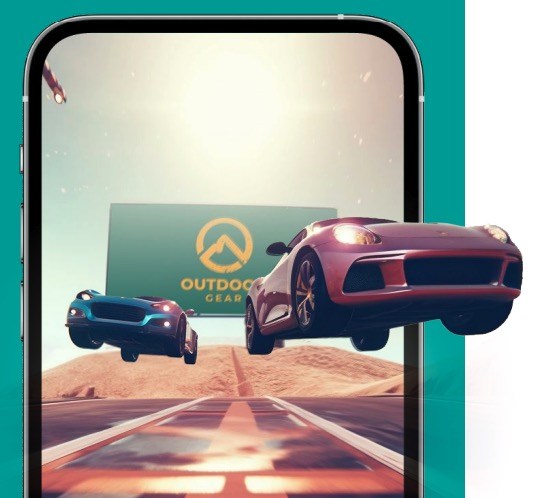 In-game ads tend to attract higher viewability rates according to new research from game ad platform Anzu, in collaboration with global attention tech company Lumen Research. This study, the most extensive of its kind thus far, delved into the influence of attention on digital advertising, with a particular focus on intrinsic-in-game ads. The objective was to asses the impact of ads on gamers, explore the connection between attention and purchase intent, and delve into other pertinent aspects.
Viewability is higher for in-game ads
To conduct the study, researchers collected data using eye-tracking technologies, analyzing information from 25 Anzu studies, 90 studies on in-game ad attention, forced exposure tests, and more.
According to Lumen's dataset, across 42 different digital ad formats such as YouTube ads and Facebook feeds, the average viewability score was 78 percent, but in many cases, it fell below 50 percent.
Viewability by average and in-game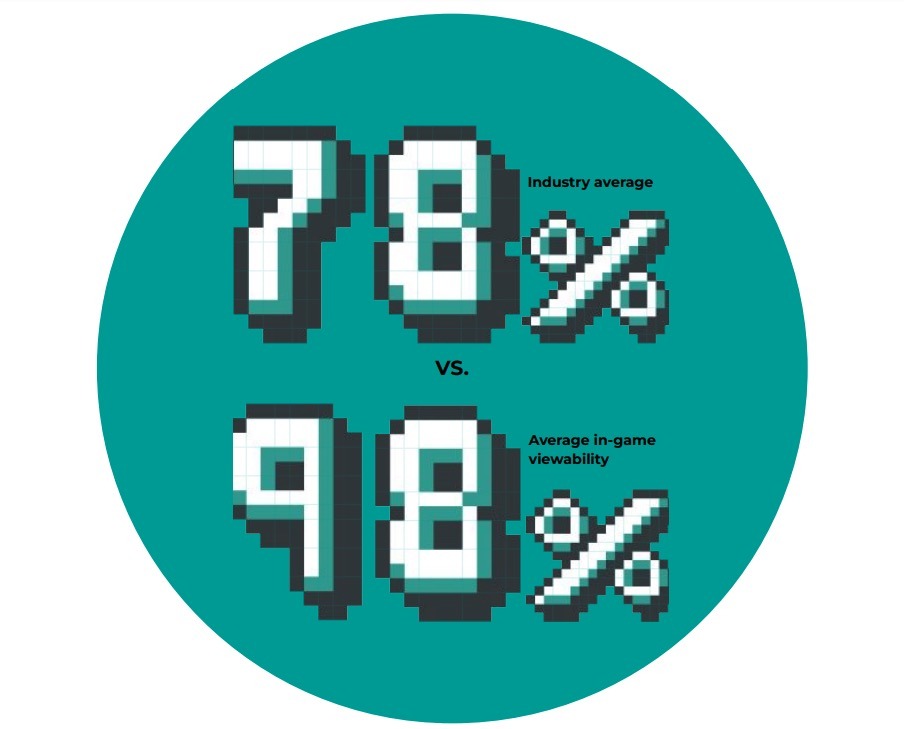 Source: Anzu
However, Anzu's in-game advertising achieved an impressive viewability score of 98 percent.
Interestingly, not only Anzu's in-game ads but ads in games overall demonstrated higher viewability scores compared to the average of 78 percent for all formats studied. Among gamers, the viewability score increased to 85 percent. Furthermore, the time spent watching ads in games was slightly longer as well, with an industry average of 2.9 seconds per ad compared to 3.1 seconds in games.
There's one caveat…
The active attention span of gamers towards these ads is actually slightly lower compared to other formats. Then again, mobile ads outperformed desktop ads overall, and gamers showed a higher likelihood of making a purchase from brands they encountered through in-game ads.
Viewability across different formats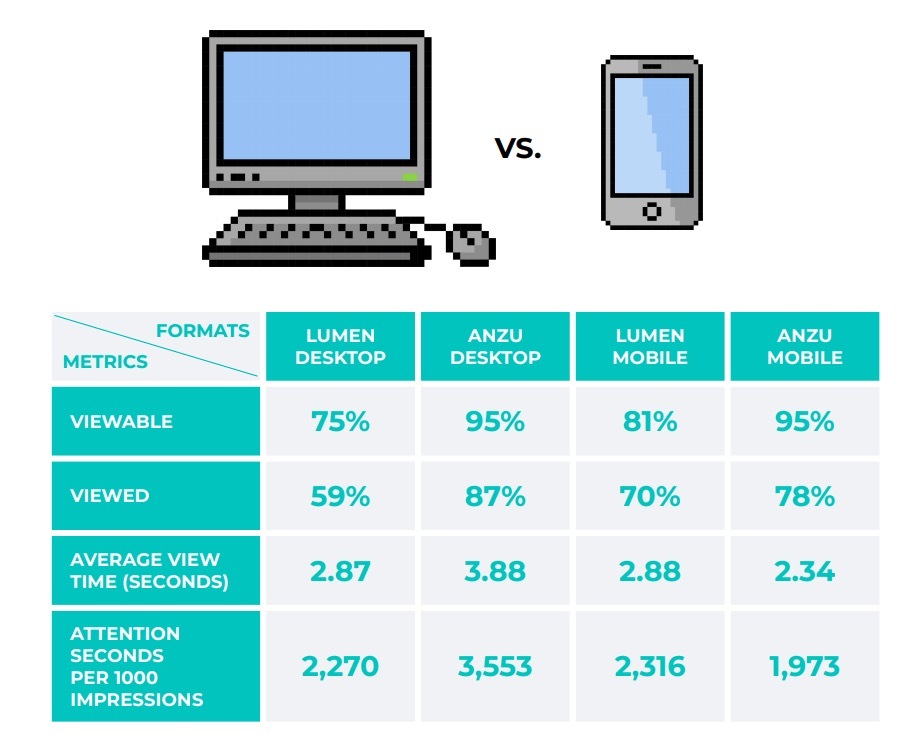 Source: Anzu
Anzu's co-founder and CEO, Itamar Benedy, highlighted the growing concerns among advertisers about the quality and value of ad delivery and media impressions.
"With the average global ad blocking rate now estimated at 37 percent, 52 percent of all consumers not paying attention when ads come on the TV, and 65 percent of people skipping video ads at the first chance they get, unsurprisingly, advertisers are beginning to question the quality and value of ad delivery and media impressions."
In contrast, Benedy emphasized that gaming provides a highly impactful channel that captures significant levels of attention, which has not been witnessed to this extent in the digital ad space.
Key takeaways
In-game ads achieve viewability score of 98%, surpassing the average of 78% for other digital ad formats
Gamers show an 85% viewability score overall, indicating their engagement with in-game ads
Advertisers are increasingly questioning the value and effectiveness of ad delivery and media impression