Alternative Android app store, Aptoide, just secured €8.5 million in funding from mobile growth and monetisation platform Digital Turbine. This investment means that the companies will be able to provide app developers and app users with an open alternative for app distribution and monetisation.
How will

Aptoide

use the funds?
The investment will be used to primarily support Aptoide's vision to develop and promote GamesHub and Catappult, two mobile app ecosystem platforms. GamesHub is a joint effort between Digital Turbine and Aptoide. The game app store is slowly building its reputation in the US as an alternative store.
It will use the funds to expand its market presence and to target availability on 80 to 100 million devices by the end of 2023. It has already secured several strategic partnerships with major carriers in the US including ATT, Verizon, USCellular, Tracfone, Cricket and BLU US.
Catappult is an alternative mobile gaming distribution and monetisation platform that already has hundreds of millions of users connecting to more than 20 alternative app stores globally and enabling developers to promote and monetise their apps. Catappult reported good results for 2022. Developers using Catappult saw a monthly revenue increase of over 20%, which shows the platform's ability to drive substantial growth for mobile game developers.
Catappult business and financing trajectory

Source: Catappult
Its top 5 games – Lords Mobile, Mobile Legends, Clash of Kings, Z Day, and War and Magic – performed exceptionally well in terms of ARPPU (Average Revenue Per Paying User), with an average revenue of over $100 per paying user, setting a new industry standard in the mobile gaming sector.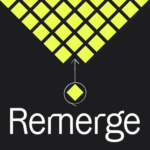 In 2022, Catappult achieved a milestone when surpassing 100 million downloads and generating $60 million in sales.
"We are thrilled to strengthen our partnership with Digital Turbine and leverage their expertise to enhance app discovery and distribution," said Paulo Trezentos, Aptoide's CEO, commented on the strategic partnership and investment, stating. "This investment underscores the incredible growth and potential of Aptoide, showcasing the tremendous potential of this partnership to transform the mobile app distribution landscape."
Aptoide also plans to use the cash injection to repurchase stock from current shareholders.
Strategic partnerships and Commission rulings
It's not the first time the two companies have partnered up. Late last year, Digital Turbine announced a strategic investment in Aptoide, leading its Series-B funding round of a total $12 million which includes investments from Faurecia, Portugal Ventures and the 200M Fund.
Aptoide funding trajectory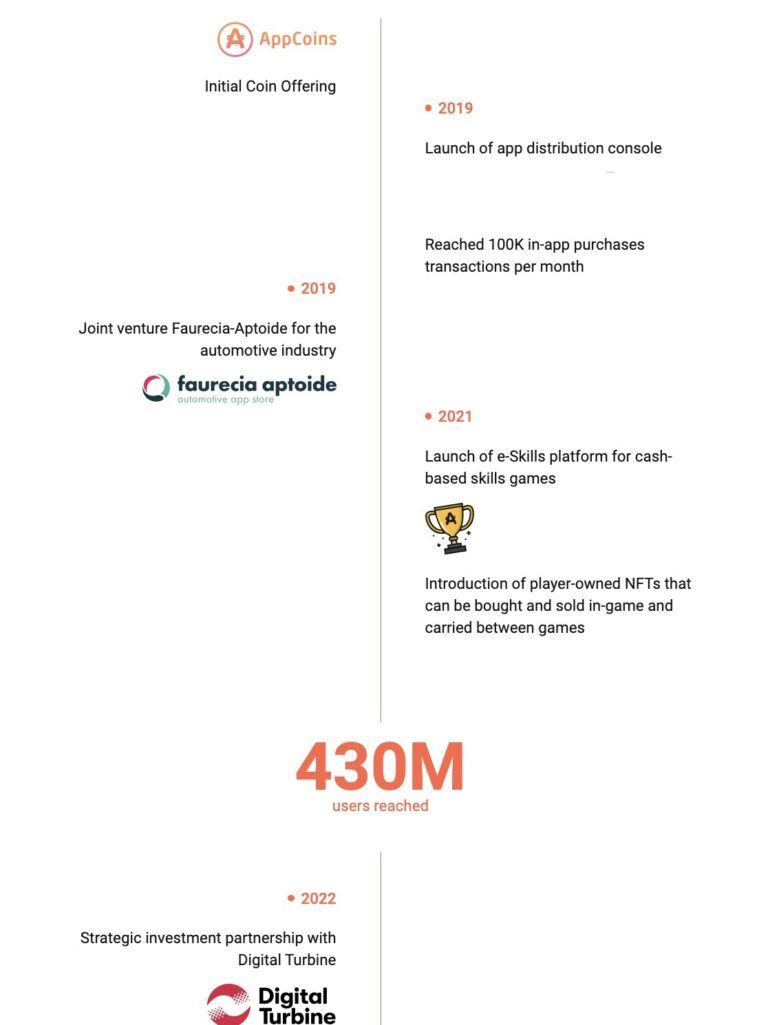 Source: Aptoide
Last month, Aptoide celebrated a European Commission decision to install six tech giants as gatekeepers under the Digital Markets Act (DMA). The DMA defines gatekeepers as large online platforms with a strong position in the market that can act as a gateway between businesses and consumers.
They are: Alphabet, Amazon, Apple, ByteDance, Meta and Microsoft. Under this ruling, gatekeepers have several obligations including The DMA imposes a number of obligations on gatekeepers, including prohibition of anti-competitive pricing, ensuring fair and non-discriminatory access to platform, and allowing business communication to promote their own offers to users.
Key takeaways
Aptoide secures €8.5 million from Digital Turbine for app innovation and expansion
Aptoide will use the funds to expand globally and repurchase stock
Catappult reports impressive 20%+ monthly revenue growth, showcasing mobile game developer potential