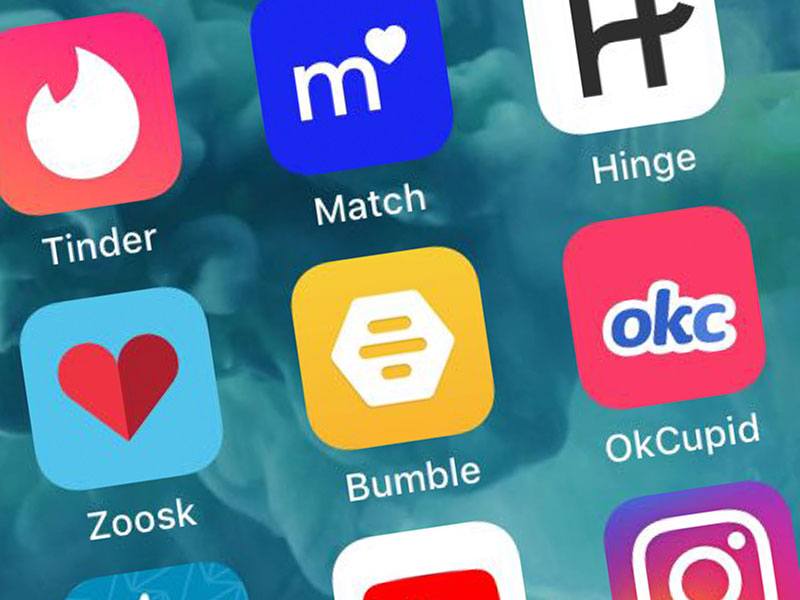 Inflation and economic instability had a widespread effect on businesses including the mobile app market. Publishers of apps large and small have been affected by weaker consumer spending and higher ad prices, among others. But a new report from mobile experts data.ai reveals that some app categories have withstood the storm.
Not ready to let go of entertainment and dating
The report reveals that consumer spending in dating apps reached $17.8 million during H1 2022 compared to the same period the previous year. That's a 16% increase in spending. Tinder, the biggest dating app in terms of market share, recently reported a 7% increase in subscription revenues, It shows that when it comes to dating, people aren't ready to stop spending. A crisis is best managed together after all. 
Social app Be Real hit 2.8 million UK downloads during H1 2022 making it one of the breakout apps of the year. 
Who Are The Leaders by Spend on In-App Purchases and Subscriptions?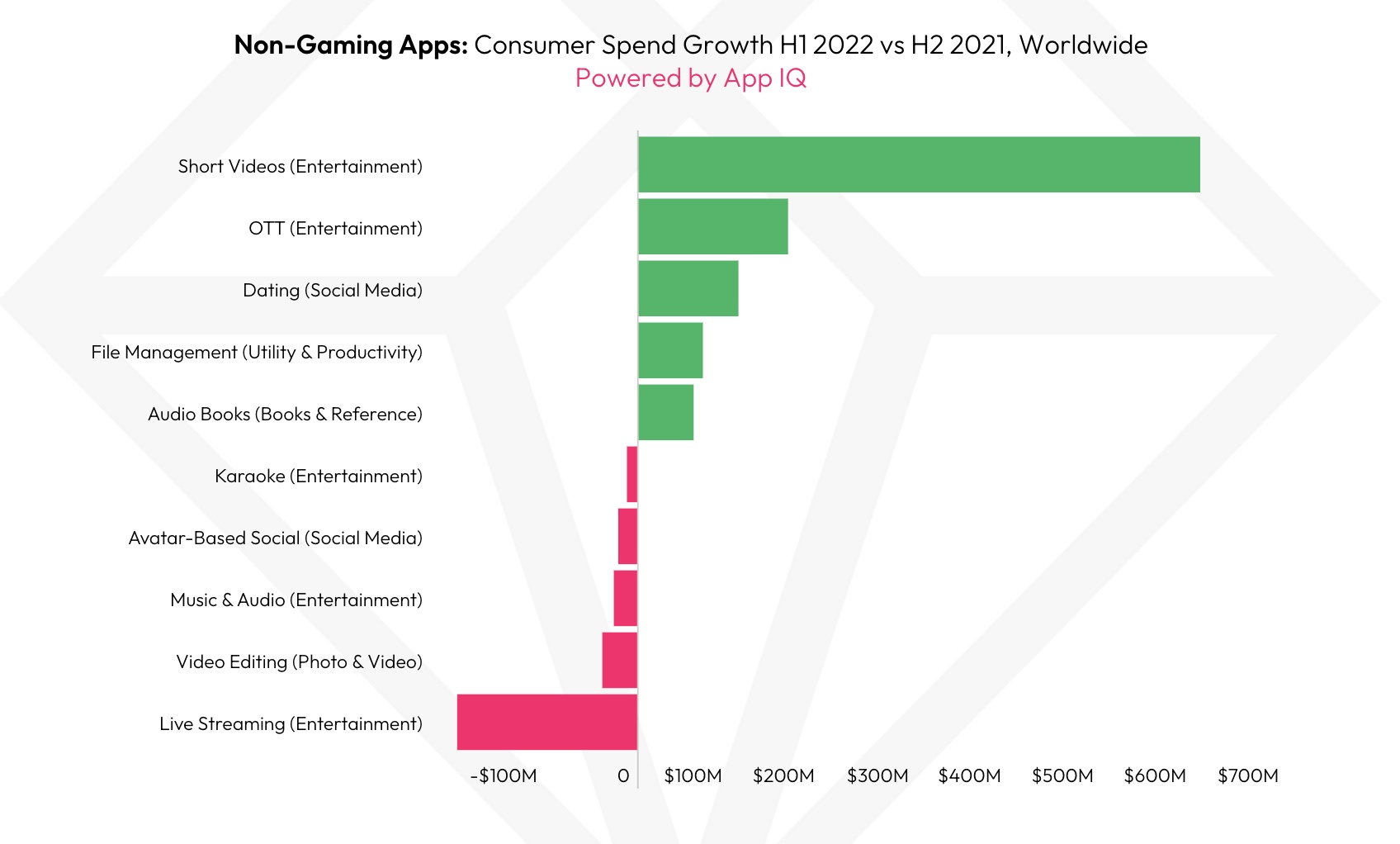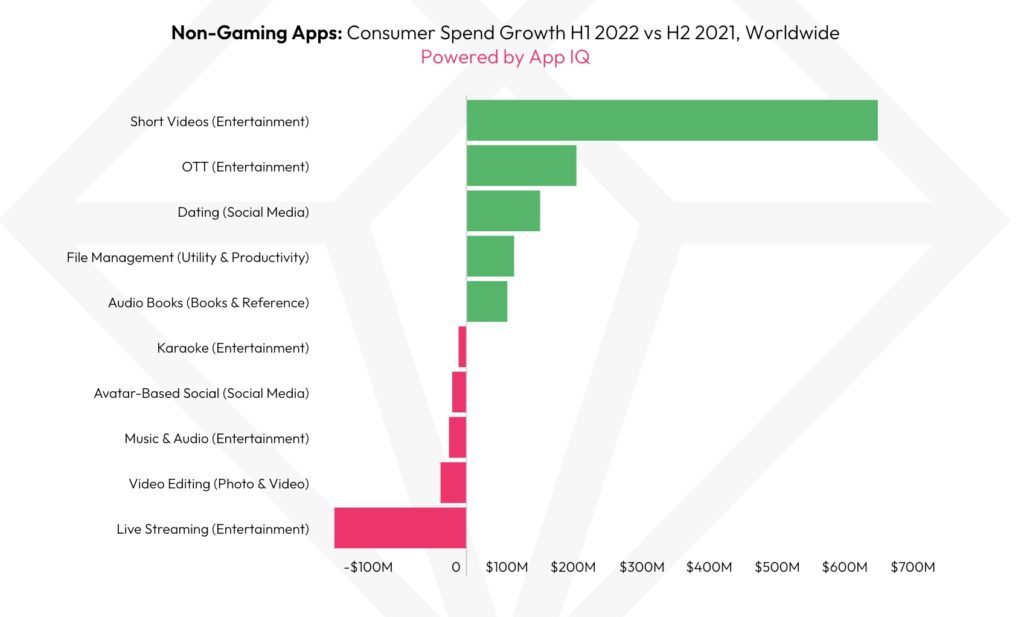 Source: data.ai
Short video apps such as TikTok performed the best in terms of consumer spending overall with users spending close to $606 million on these apps. OTT apps, utility and audio books also performed strongly. 
Top apps by consumer spending include TikTok, Audible, HBO Max, Google and LinkedIn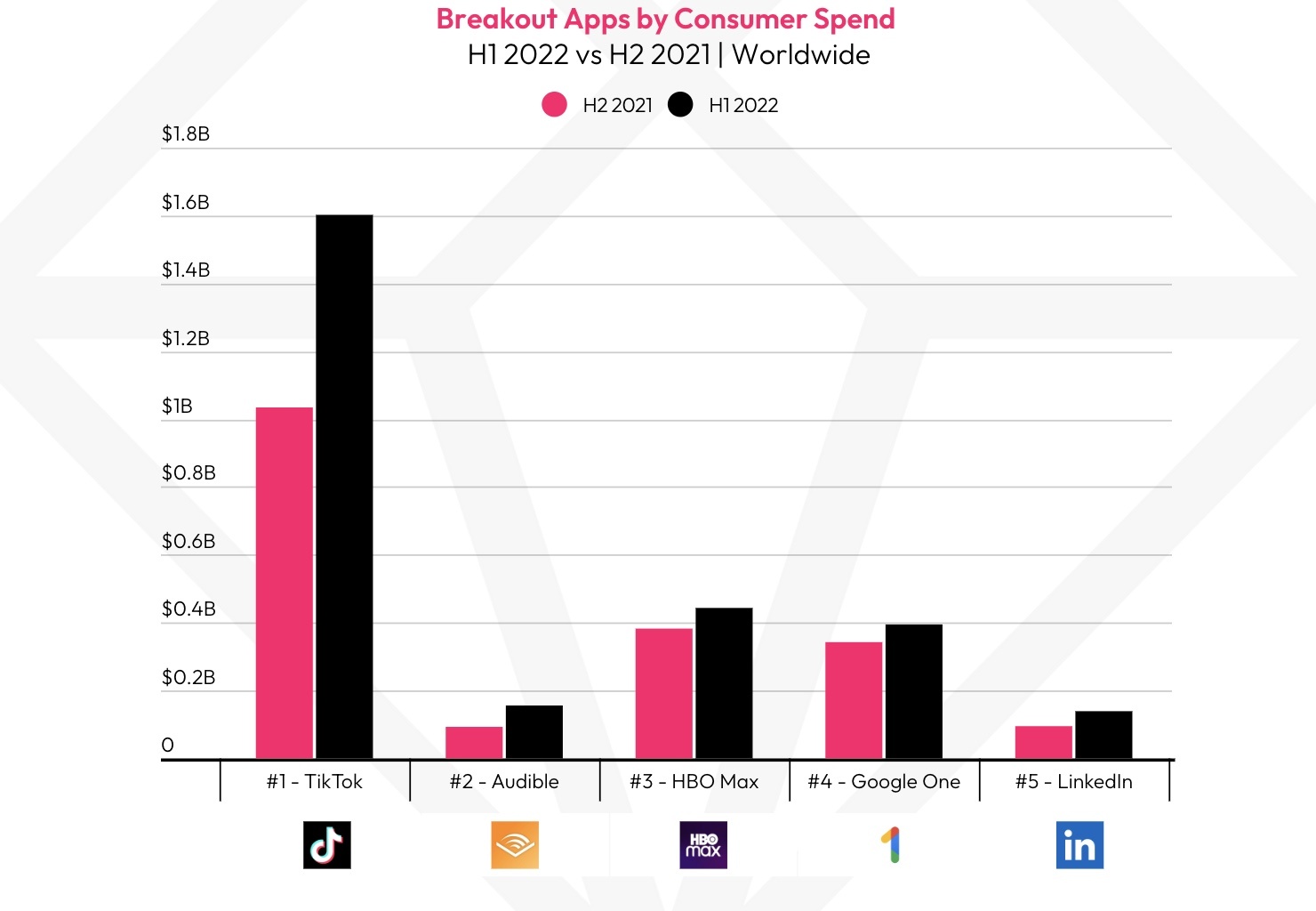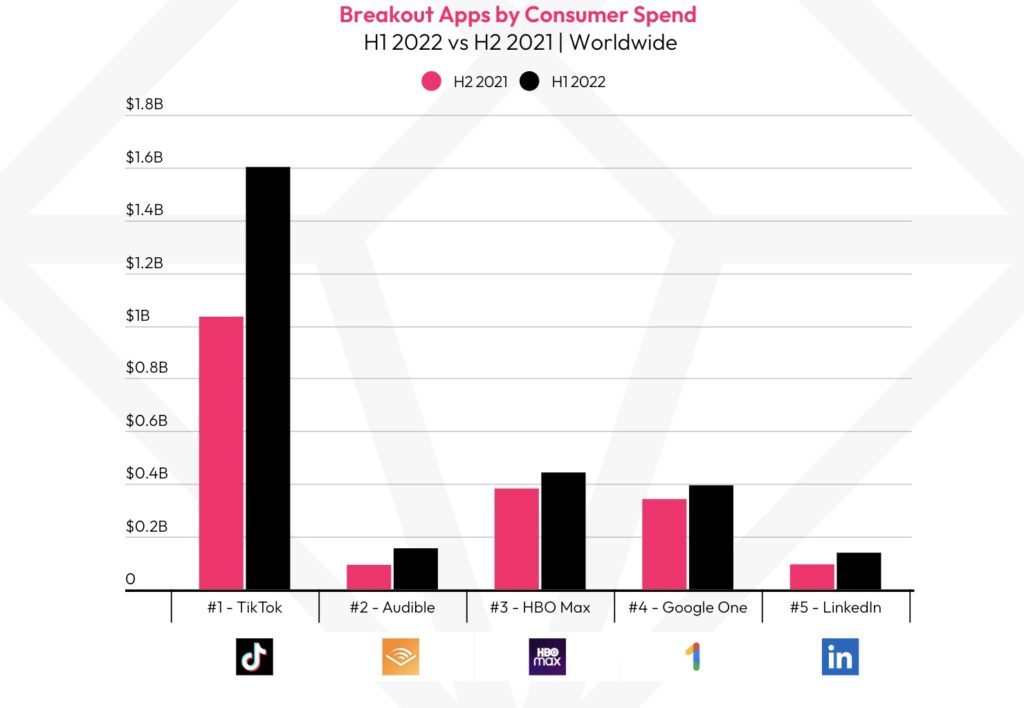 Source: data.ai
Shopping returns to the high street while gaming remains strong
On the other hand, UK eCommerce and food delivery app downloads were down 16% and 33% respectively. This is driven by a greater number of consumers returning to eating out and doing their shopping in-store. 
First-time downloads of game apps were led by hypercasual and puzzle titles. The largest growth was seen among Action and strategy games. Users are also spending more time in simulation games led by Roblox, but are spending less time in shooting games. 
Top-performing game genres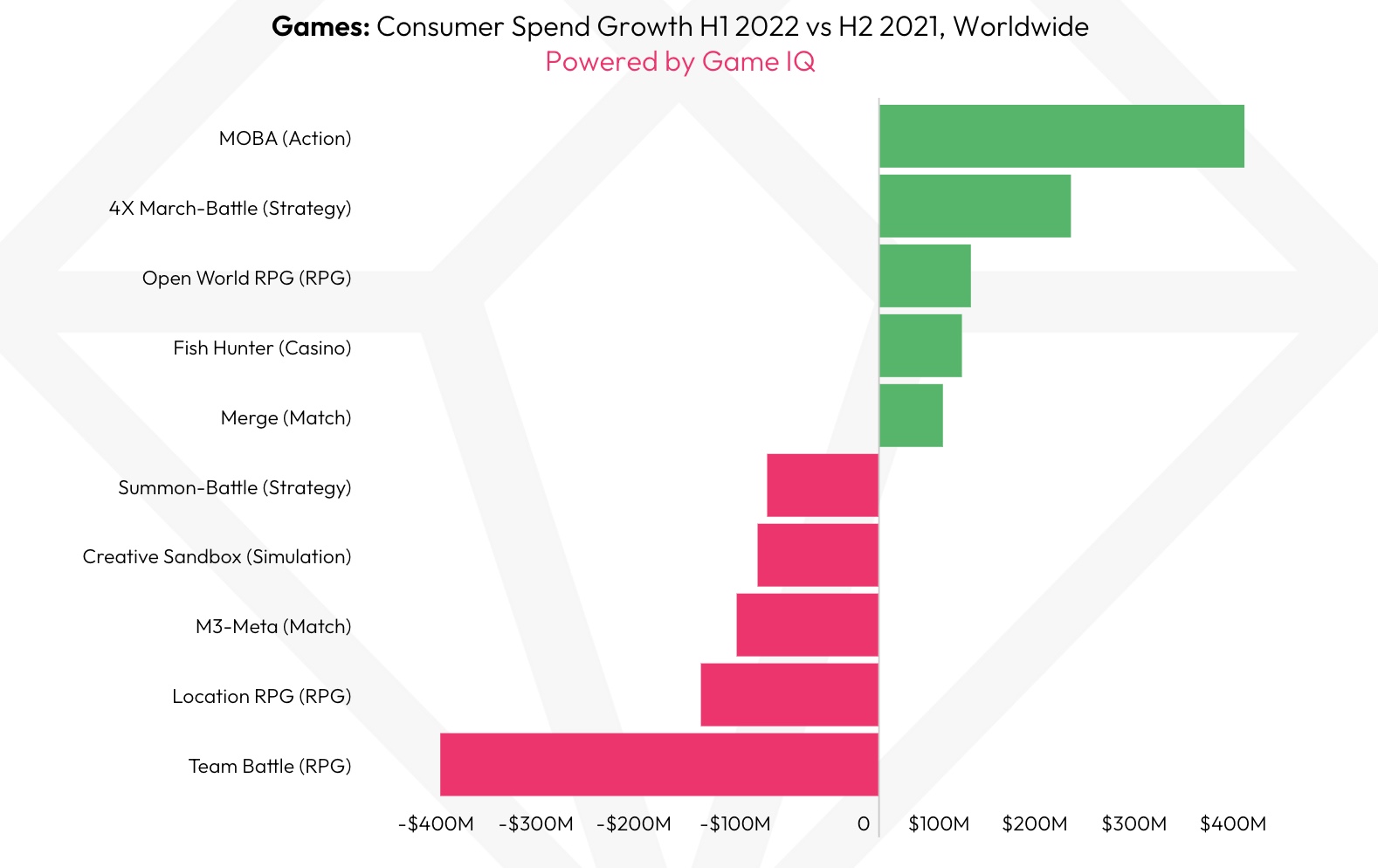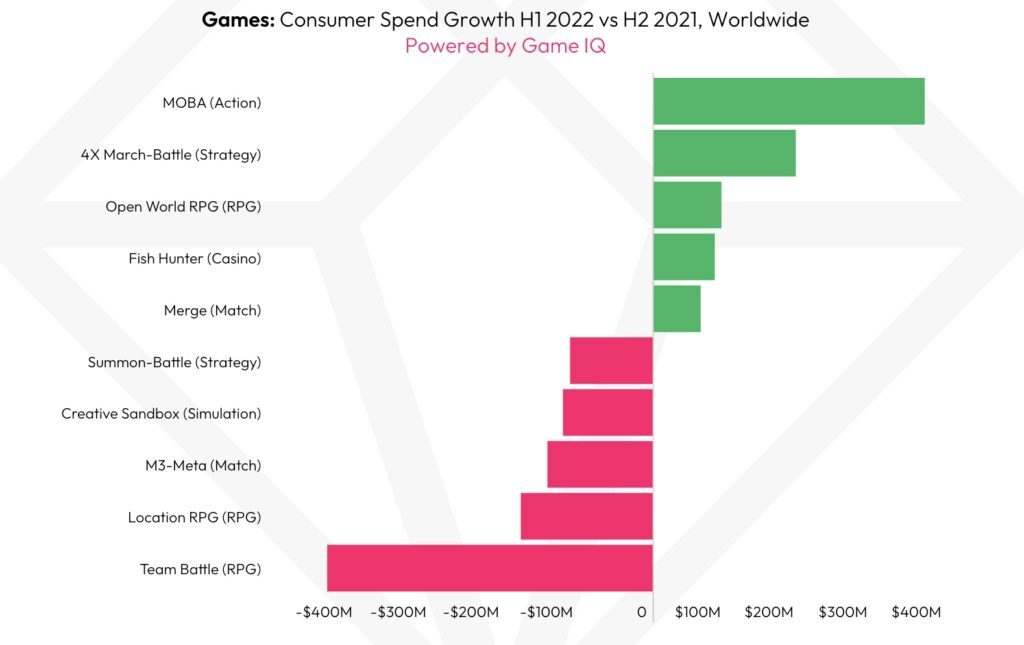 Source: data.ai
Signs for cautious optimism
While consumers may be squeezed for cash, it seems they're still happy to spend time on their phones. Time spent in apps worldwide was up 11% year-on-year to an all-time high of over 2 trillion hours on Android phones.
Global downloads also reached an all-time high of 74.4 billion on iOS and Android, a rise of 13% year-on-year.
Key takeaways
Consumer spending on dating app was up 16% in H1 2022 compared to the previous year (H1 2021)
Short video app spending came close to $606 million
eCommerce and food delivery app downloads were down
Users spend 11% more time in apps