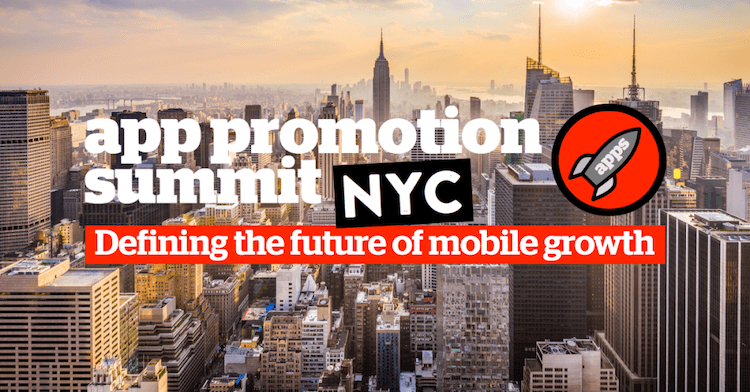 We just wanted to give you a quick heads-up.
App Promotion Summit returns to NYC on Thursday June 27th.
https://apppromotionsummit.com/NYC
Once again we will host the event at the Stewart Hotel in Midtown Manhattan.
We'll be bringing together speakers from some of the world's fastest growing FinTech, On-Demand, eCommerce and entertainment apps.
There will be multiple rooms of talks, panels, workshops and interactive sessions covering topics across the app funnel.
You'll meet some of the leading practitioners and thought leaders in User Acquisition, App Store Optimization, App Analytics and Influencer Marketing for apps.
As always, we'll be offering the finest 5* food and drink in a super-friendly atmosphere, including our legendary cocktail roundtables.
You can book tickets here.
If you're interested in taking part as a speaker fill in this short form.
If you'd like to become a partner or exhibitor you can get in touch here.