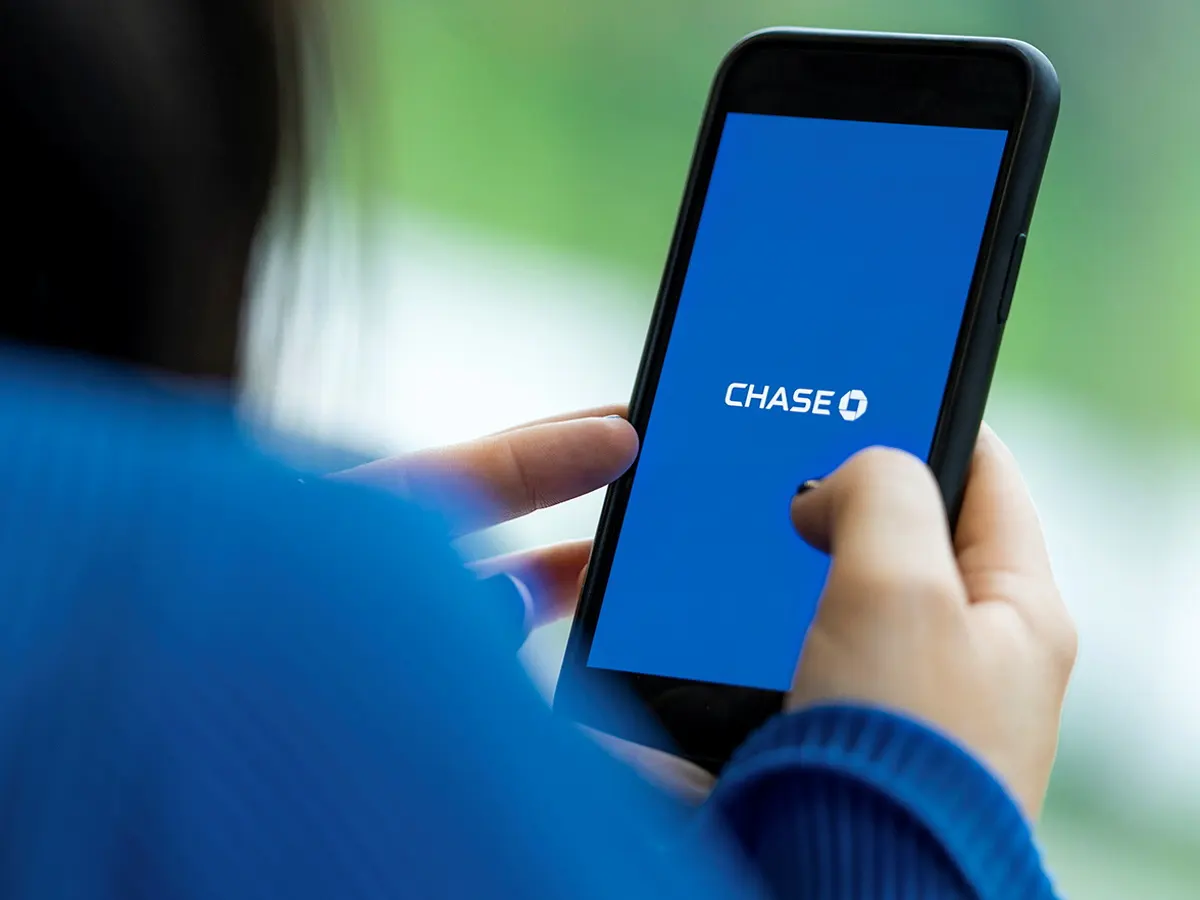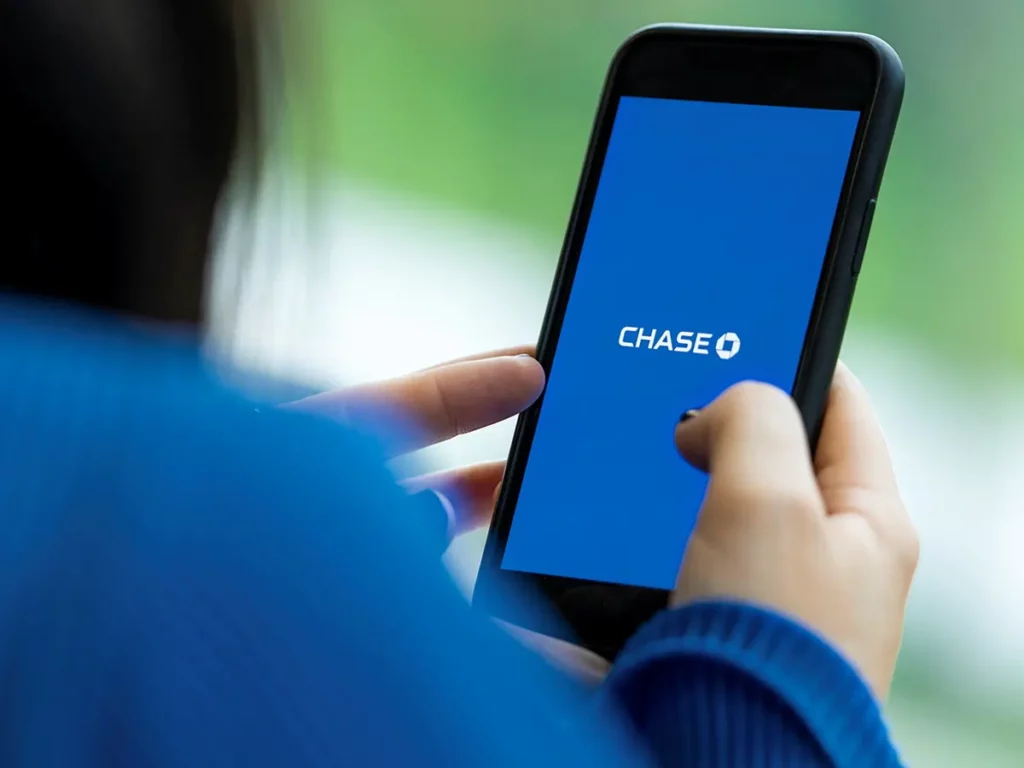 Consumers are increasingly using their banking apps to make financial transactions according to a new survey from financial services group Chase. The rising interest in financial apps has been driven by the pandemic which restricted access to physical banking and the speed of technological innovation. But convenience has a significant role to play here. 
Not without my banking app
The survey found that two out of three respondents would not want to live without their banking apps. 
From monitoring account balances and credit cards to depositing checks on their phones and taking advantage of rewards and discounts – 90% of consumers said they prefer managing their finances in a single place. 
"People are using mobile banking apps more than ever and rely on them to manage their finances, including sending money to family and friends and managing everyday transactions," said Sonali Divilek, Head of Digital Products and Channels at Chase.
Active banking app users globally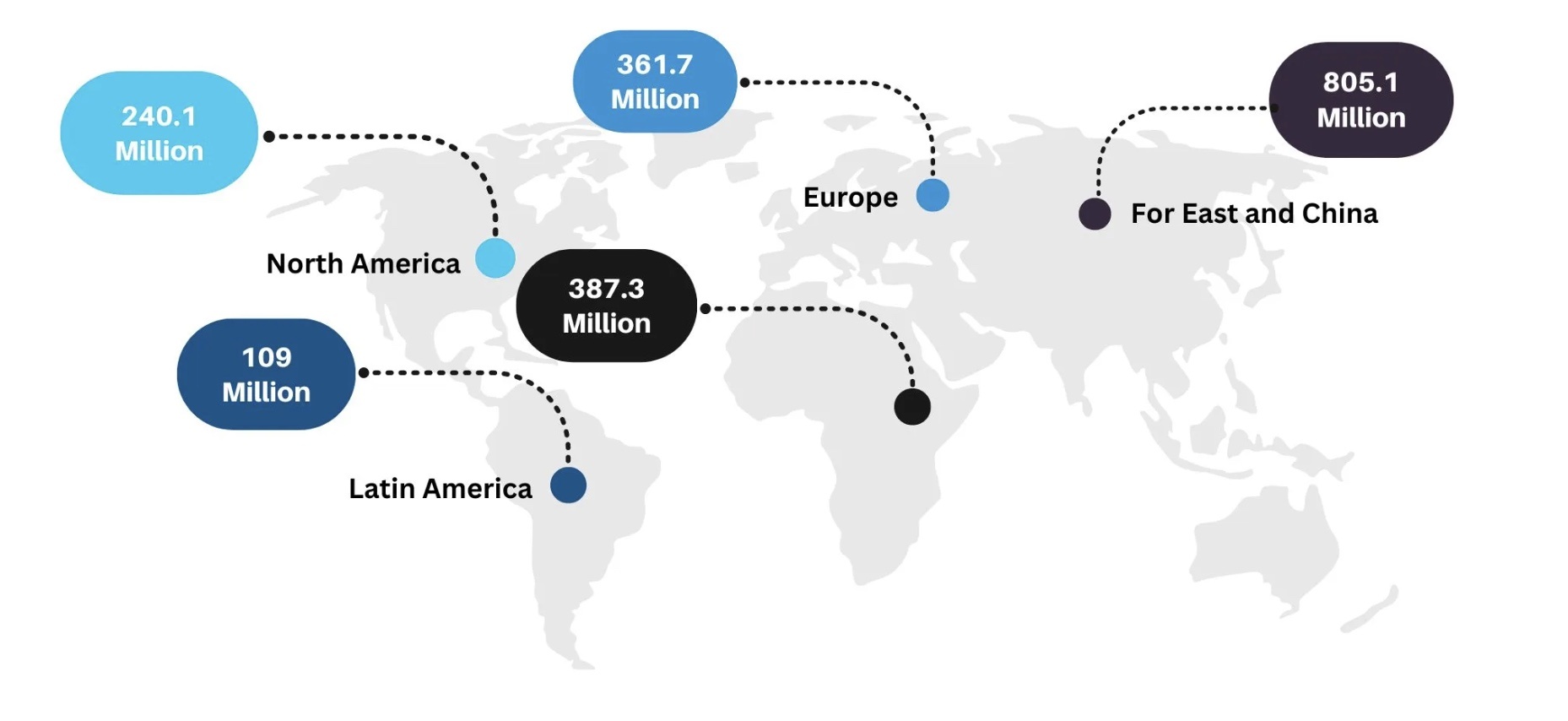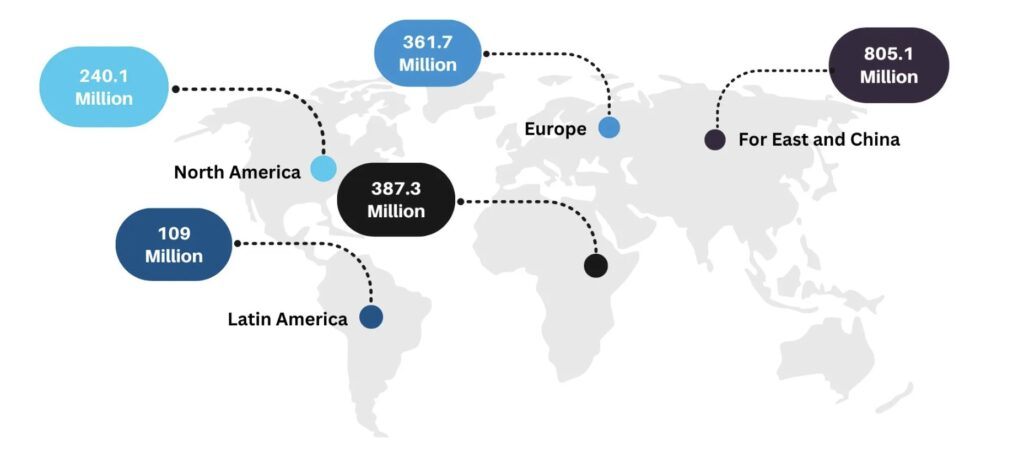 Source: Statista / Enterpriseappstoday
87% of consumers use their banking app at least once a month or more.
The demographic with the highest preference for mobile banking is millennials with 93% saying they use their banking app at least once a month or more, followed by Gen X (90%), Gen Z (89%) and Boomers (84%). 
In fact, managing credit is a top priority for millennials. 
Some of the main tasks consumers use their apps for are card replacements (54%) and paying other people (50%).
What banking customers use their apps for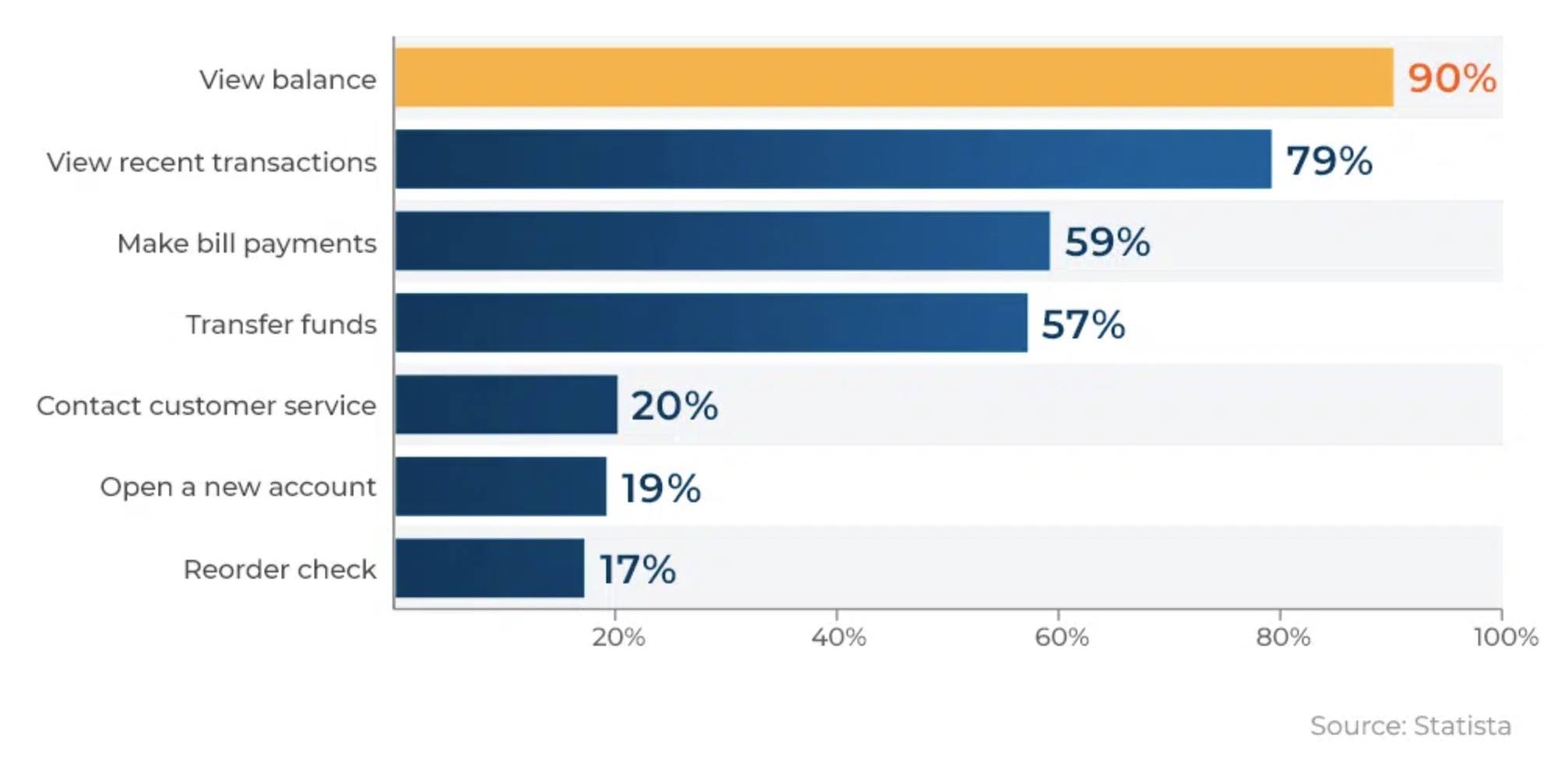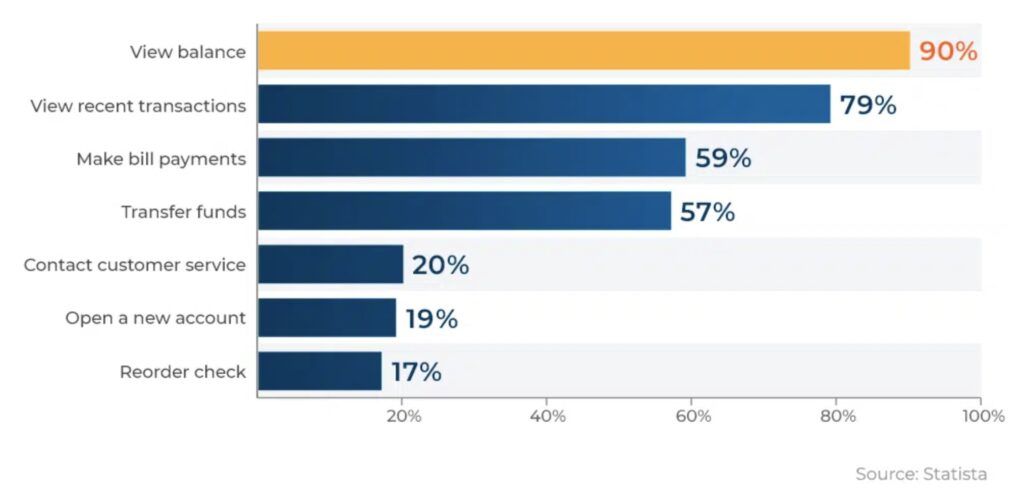 Source: Statista / Truelist
Digital payments are up
A whopping 82% use digital payments once a month or more and 47% say they pay digitally once a week or more often. 
Four in five payments to other people involve sending money to family and friends (54%). 
The digital payment methods that are most often used include tap and pay (60%), peer payments (59%), payments through apps (58%) and in-store mobile wallets (41%). 
Consumers prefer digital banking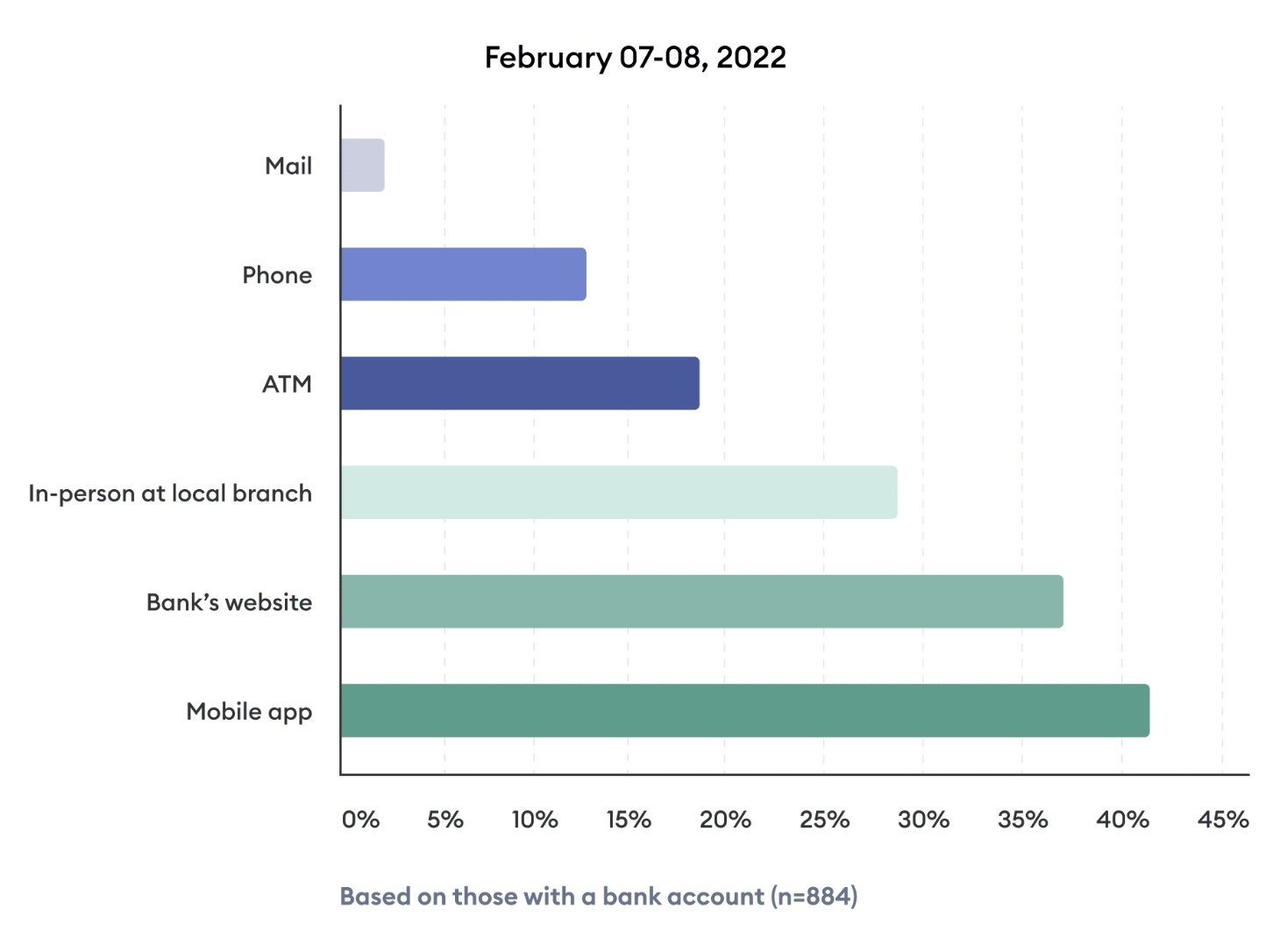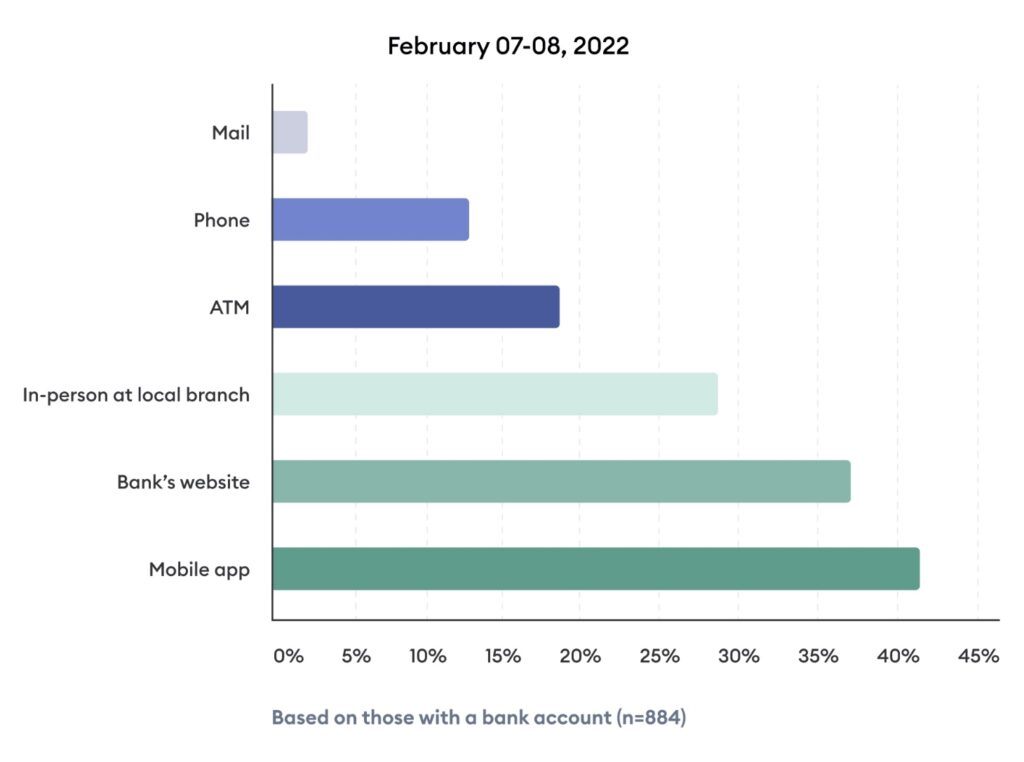 Source: Forbes
Chase also found that in 2022 consumers spent more on travel and entertainment compared to 2021 with Gen Z and millennials more likely to increase their spending in that area. However, consumers are looking for ways to save with two in three researching deals and discounts and over half using reward points.  
Key takeaways
90% of consumers said they prefer managing their finances in a single place
87% of consumers use their banking app at least once a month or more
82% use digital payments once a month or more and 47% say they pay digitally once a week or more often