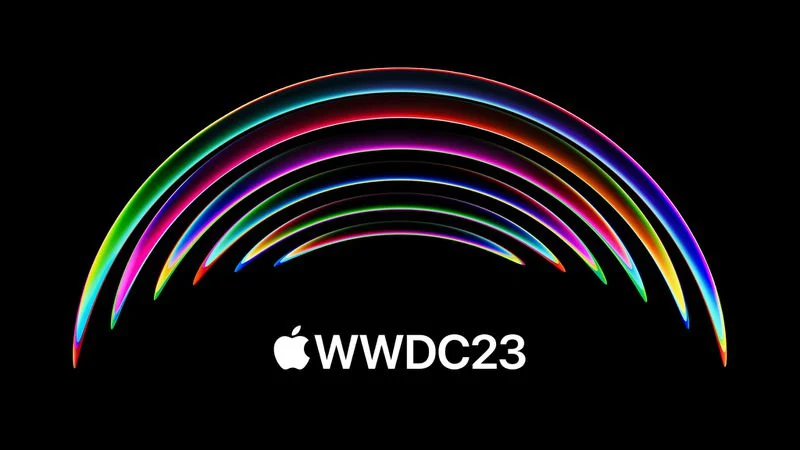 Some 81% of devices now use iOS 16 according to data released by Apple in the lead-up to the highly anticipated WWDC 2023 event. The company recently unveiled fresh insights into the widespread adoption of iOS 16, just as it gears up to introduce its newest mobile operating system, iOS 17.
iOS adoption
While 81% of devices adopted iOS 16, a notable 13% of devices remain loyal to iOS 15. Another 6% persist with earlier variations of the operating system.
Among iPhones released in the past four years, 90% use iOS 16, while 8% use iOS 15 and just 2% are still running older versions of the operating system. 
Apple iOS 16 adoption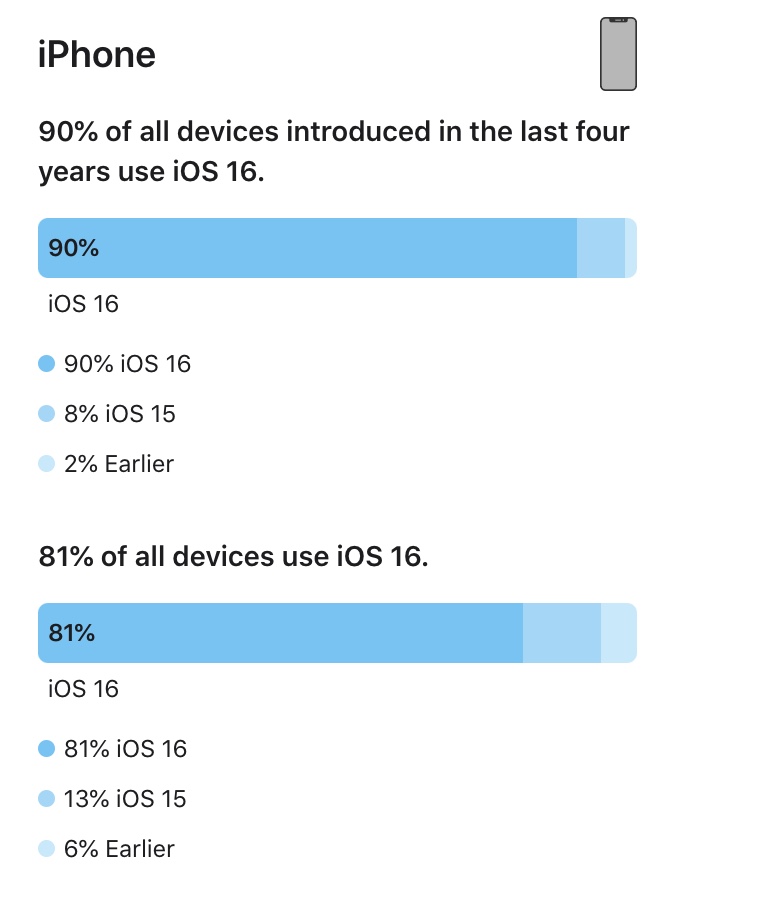 Source: Apple
In addition to sharing insights on iOS 16 adoption, Apple also disclosed fresh statistics regarding the adoption of iPadOS 16. These numbers shed light on the software preferences among iPad users.
According to the data, a substantial 71% of all devices opt for the feature-rich iPadOS 16, while a notable 20% continue to rely on the previous iteration, iPadOS 15. The remaining 9% of iPad users are still using earlier versions of the operating system, showcasing a diverse range of preferences.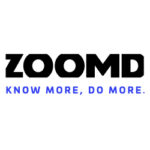 Taking a closer look at iPads introduced within the last four years, the majority of 76% are now equipped with the advanced capabilities of iPadOS 16. A respectable 18% of these modern tablets are running on iPadOS 15, while 9% persist with previous versions.
Operating system adoption on iPads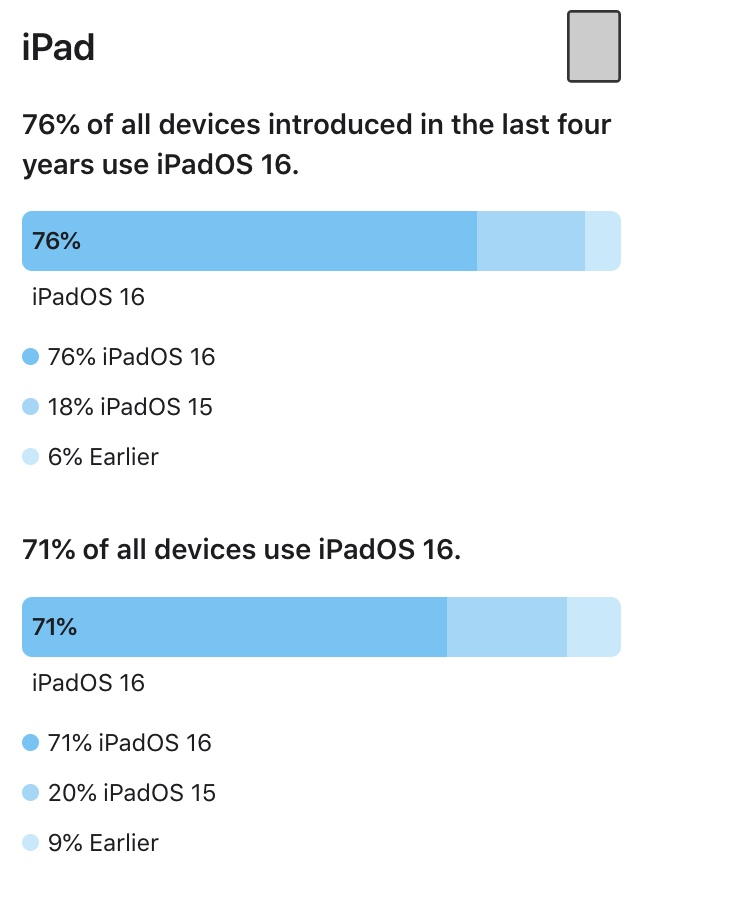 Source: Apple
WDC 2023
The news arrives just a few days before Apple's much-anticipated 2023 Worldwide Developer Conference, where the tech giant is poised to unveil its latest hardware and software updates. 
Among the announcements expected at the conference is the introduction of iOS 17, which is rumoured to incorporate the capability for European users to side-load apps. This move is aimed at ensuring compliance with the Digital Services Act. 
As the iOS App Store boasts a staggering 101 million monthly active users in Europe alone, it will fall under the classification of a very large online platform (VLOP) according to the regulations set forth by the European Union.
Apple also made headlines earlier this week by disclosing forthcoming tax modifications for iOS developers. Furthermore, the company shared an astounding figure, revealing that the App Store ecosystem contributed a staggering $1.1 trillion in revenue in 2022.
It seems the company is all too aware of needing to comply more effectively with regulatory requirements.
Key takeaways
81% of devices are now using iOS 16, according to recently released data from Apple
13% of devices are still running on iOS 15, while 6% continue with earlier versions
Among iPhones released in the past four years, 90% are on iOS 16, 8% on iOS 15, and only 2% on older versions