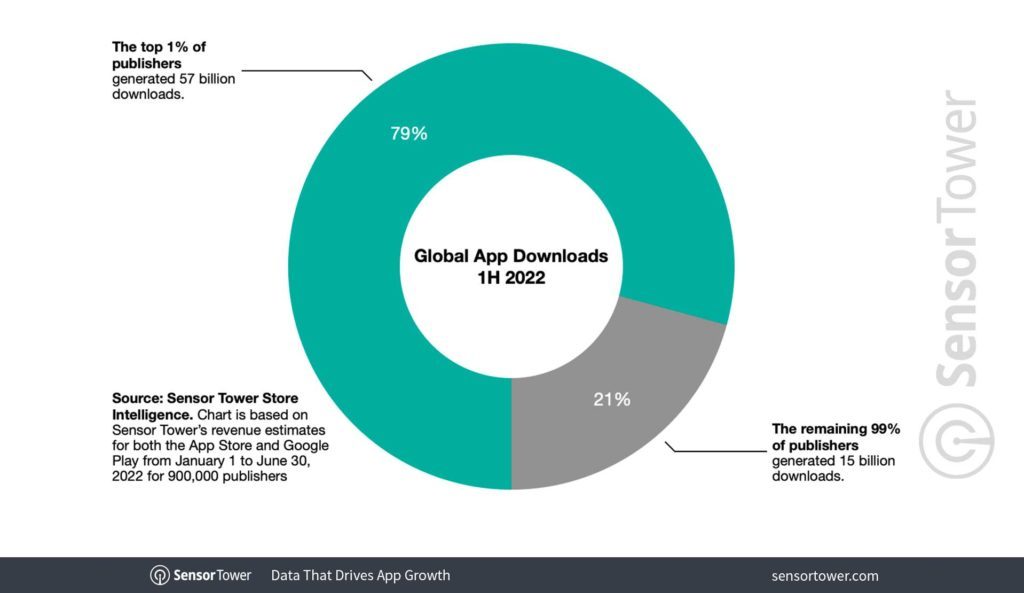 The top 1% of app publishers generated 79% of downloads on the Apple App Store and Google Play during H1 2022 according to the latest data from Sensor Tower.
An analysis of over 900k game and non-game app publishers found that 9,000 of them saw 72 billion installs globally across the two app stores. 
The remaining publishers had 15 billion unique installs combined, which represents a market share of 21%.
Meta and Google saw more than 1 billion downloads during the first half of the year, which is a 92% difference to the third-largest publisher. 
Top game publishers included AppLovin, Embracer Group and SuperSonic Studios which collectively accumulated over 5 billion downloads, accounting for 22 percent of all top gaming publishers installs.

The top 1,800 publishers had a 91% market share of total revenues at around $42 billion during H1 2022.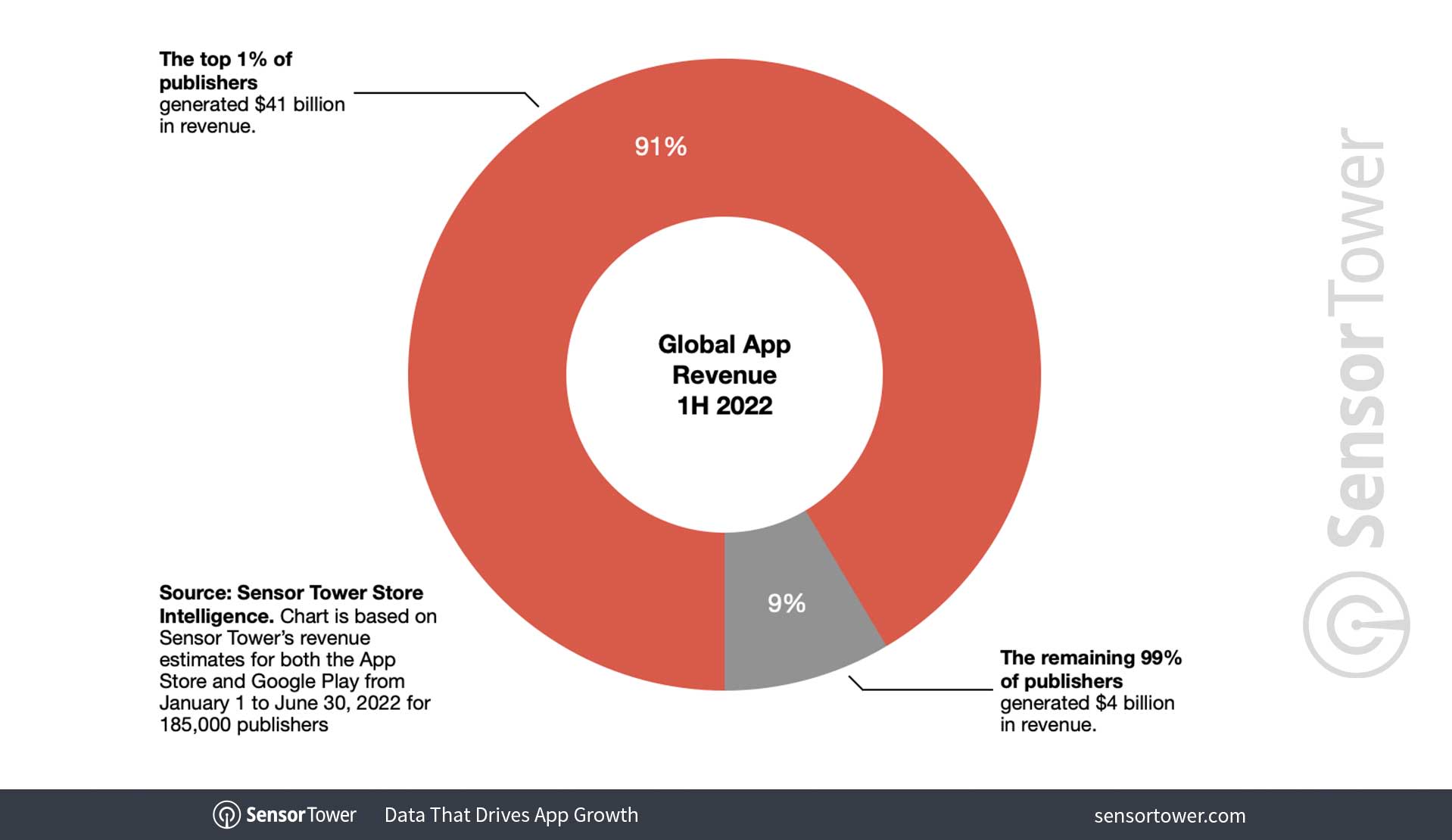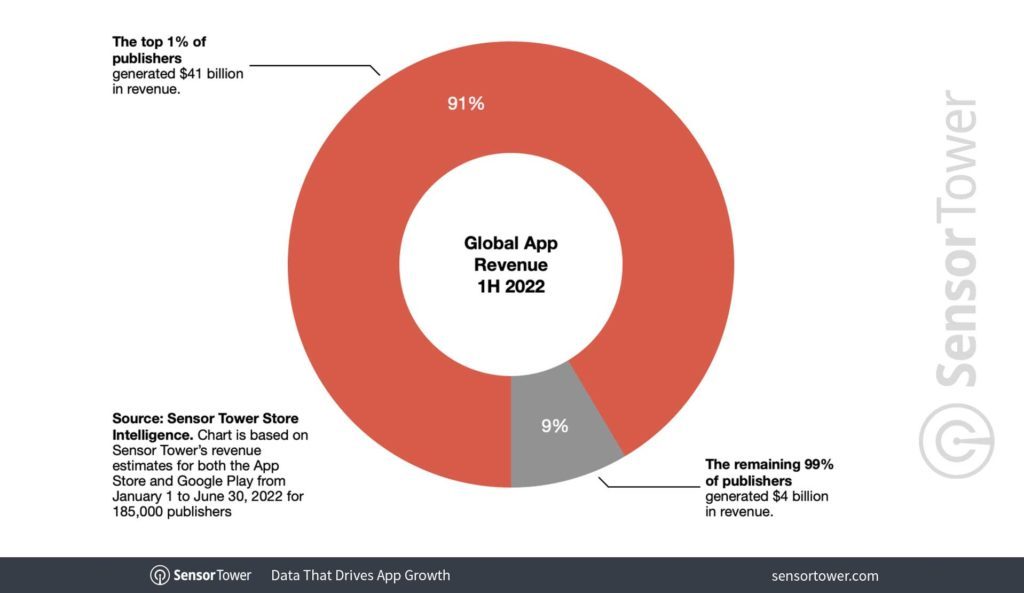 The remaining 183k publishers shared 9% or $4 billion.
Tencent came out on top at revenues of $3.3 billion which was 153% more than the second-highest performing publisher ByteDance at $1.3 billion.
Tencent generated over 7% of consumer spending globally with its app portfolio.
Mobile game publishers were responsible for 93% of revenues in H1 2022 at a total $27 billion. The remaining publishers generated revenues of $2 billion.
Overall, the data reveals a decline in the share of top publishers which is a consequence of a drop in monthly active users. 
Apps from top publishers Facebook and YouTube saw no growth in monthly active users during Q2 2022.