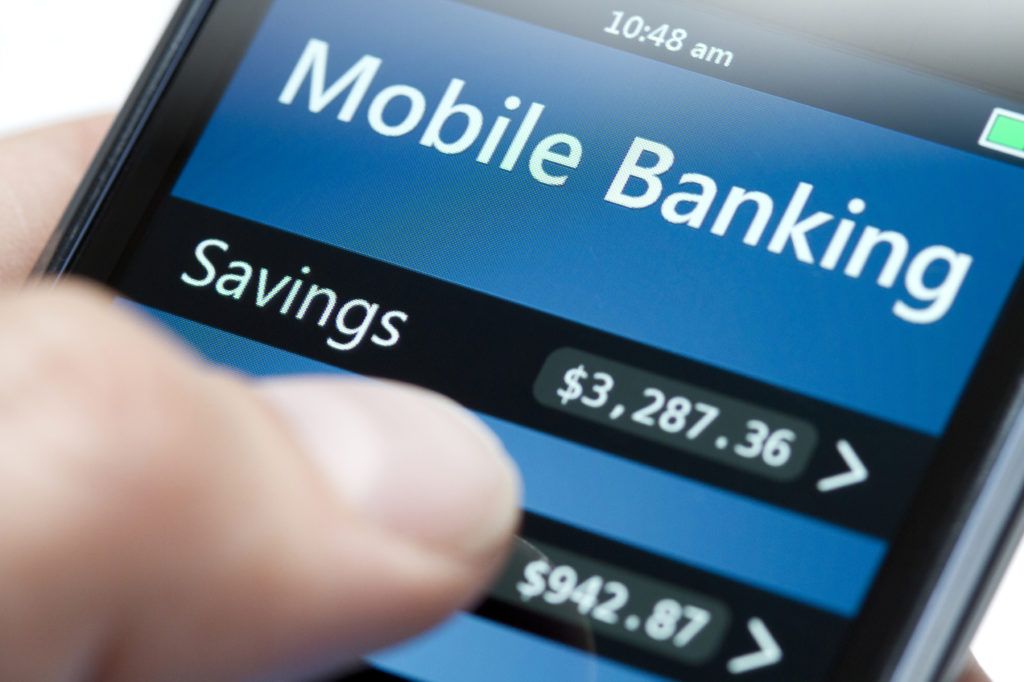 Mobile banking apps revolutionised how we bank today. Some 62% of consumers now conduct most of their regular banking activities on apps. But though users admit there are plenty of benefits to using banking apps, the majority remain concerned about security issues with mobile banking.
Banking app users rely on their apps daily
According to a survey of 2,000 US adults by NerdWallet, the personal finance company, 33% of respondents said they used their mobile banking apps now more than before the pandemic, highlighting the effect of lockdowns on our shifting consumer behaviours.
A majority of 73% of mobile banking app users said their bank's app was user-friendly and around 62% conduct their regular banking activities via a mobile app. Almost half of users (41%) don't even feel the need to seek out their physical bank branches. In the long run, mobile app banking apps could render physical bank branches obsolete. 
The shift toward mobile banking is being driven by several advantages such s 24/7 access to their accounts, no wait times, and easy movement of money between accounts. Other advantages include mobile banking apps offering higher interest rates due to their significantly lower overheads.
Security concerns prevail
However, security issues are one of the main reasons for not using banking apps (42%) while 47% just don't feel the need to use a banking app. 

Why some banking customers don't use mobile apps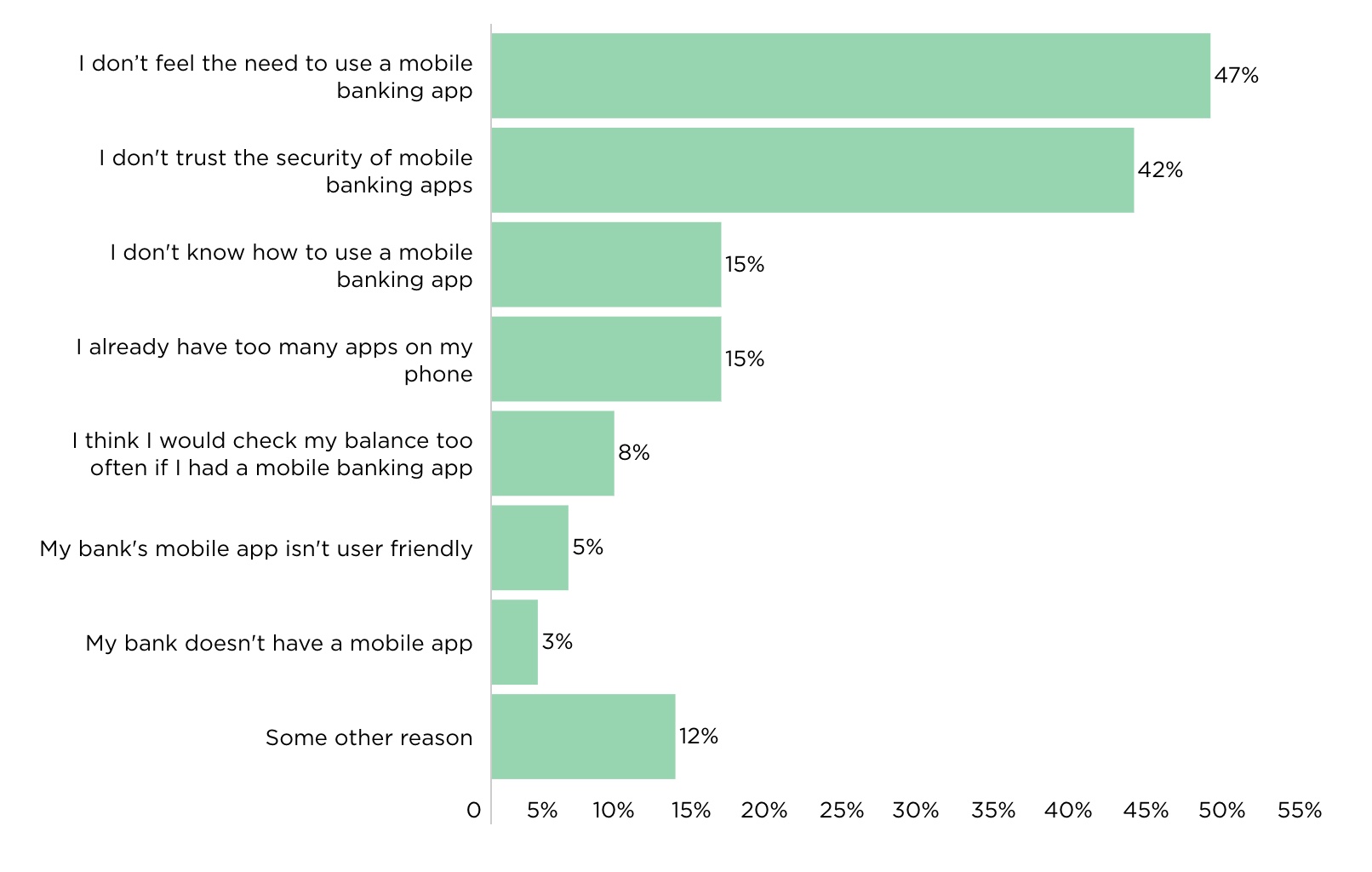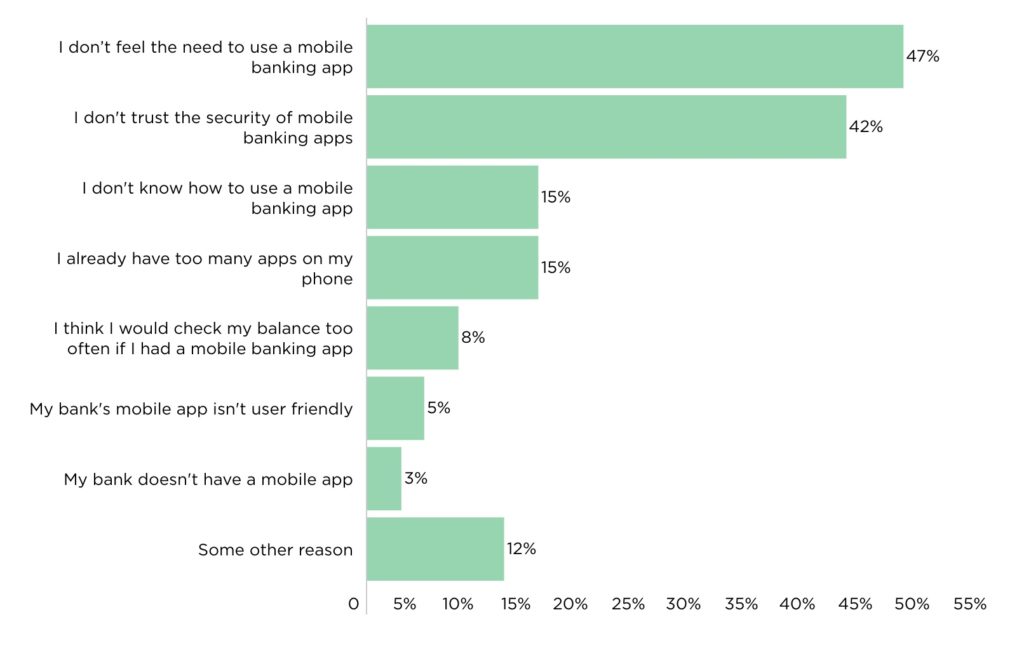 Source: NerdWallet
And they're not the only ones, even existing users are concerned about the security of their banking details (74%). The most troublesome issues include worries about an account being hacked (46%), someone accessing a user account if a phone is stolen (38%) and getting locked out from an account (33%). 
Concerns app users have about mobile banking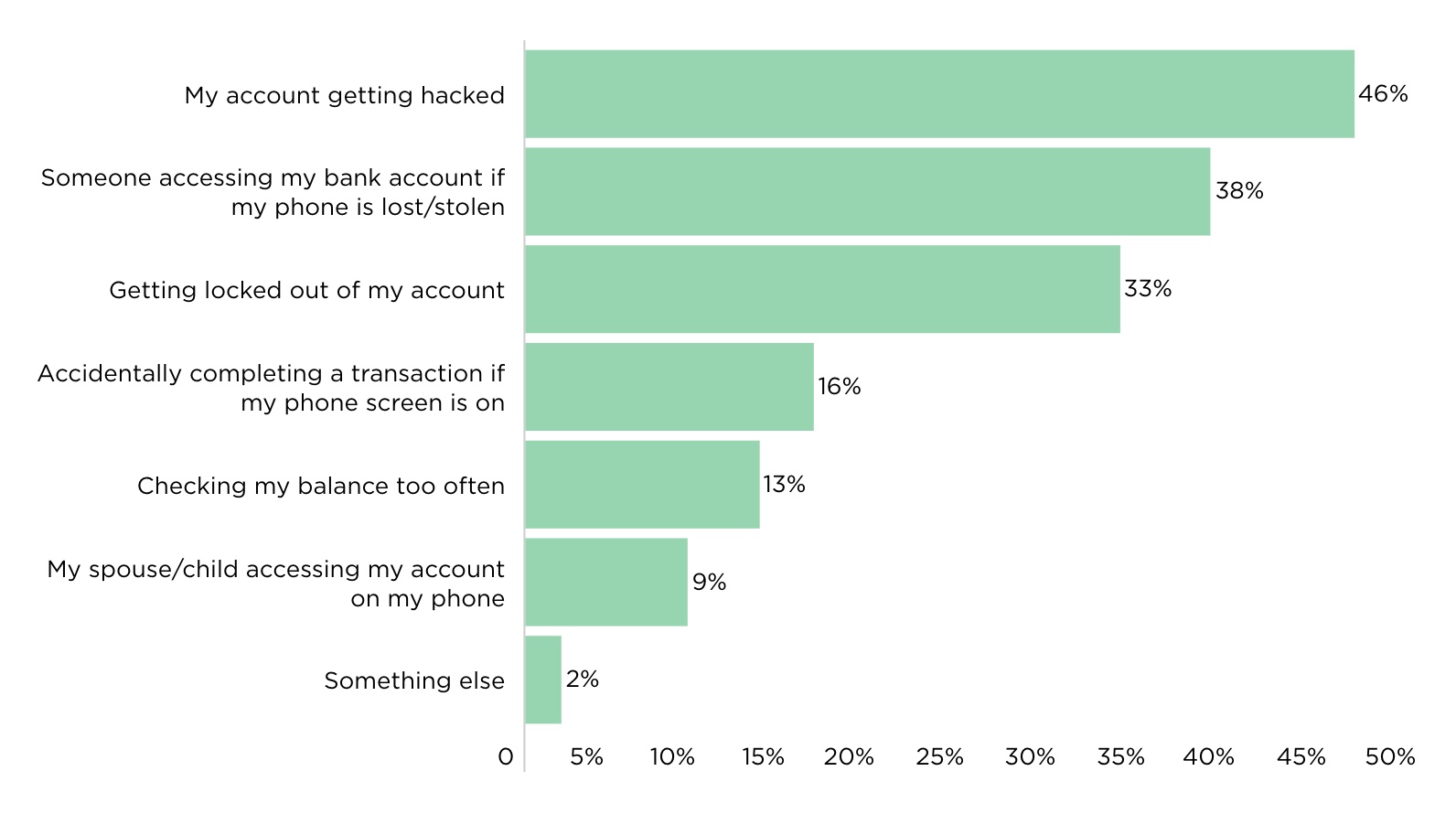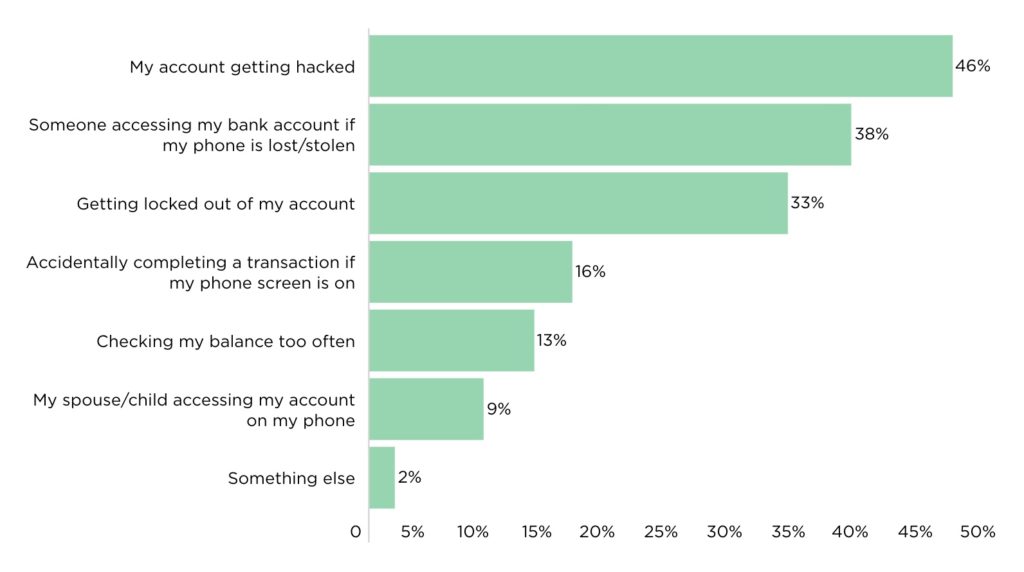 Source: NerdWallet
Key takeaways
62% of users say they now conduct most of their regular banking activities on apps
33% use their mobile banking apps now more than before the pandemic
74% are concerned about security issues with banking apps