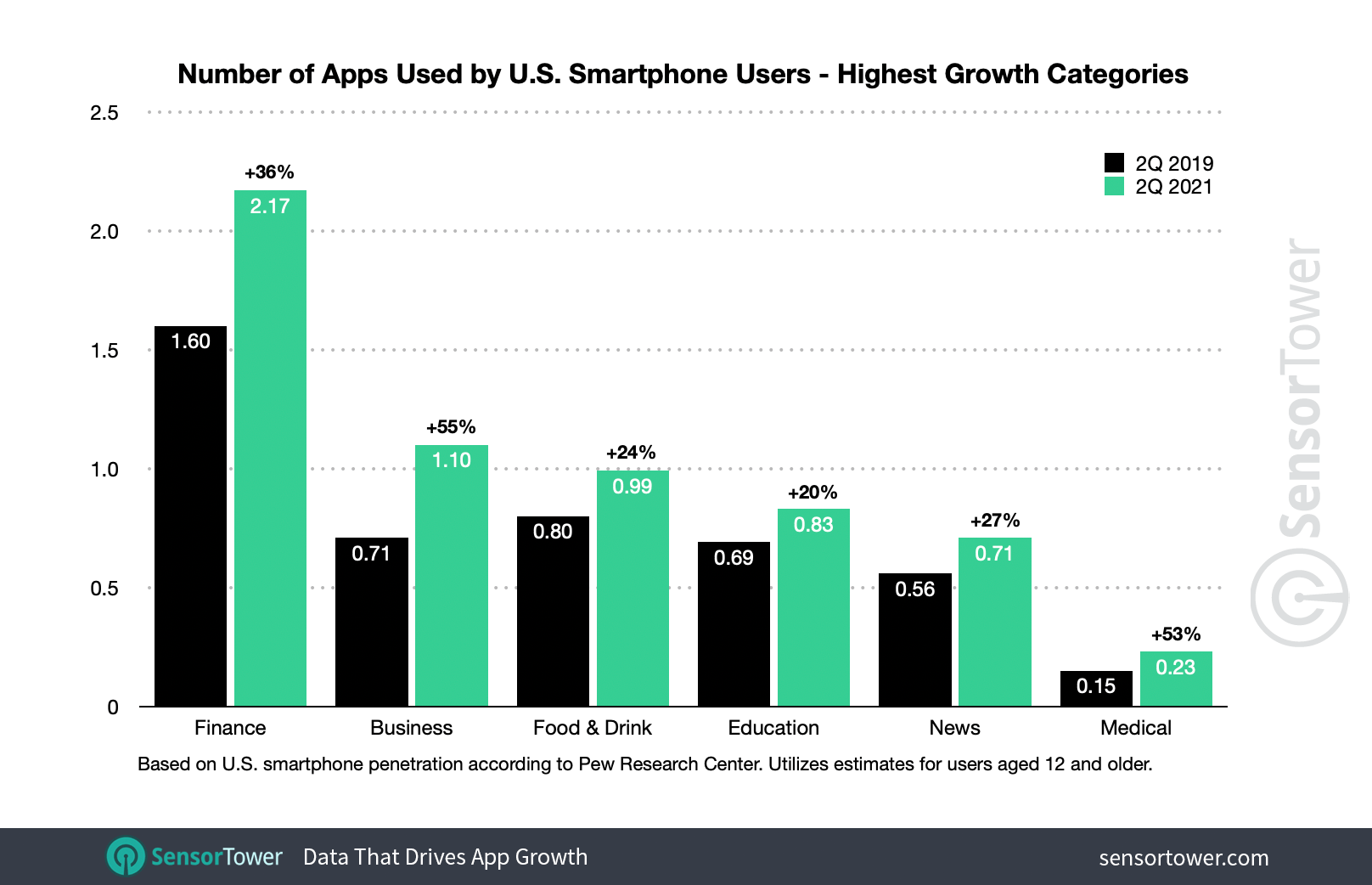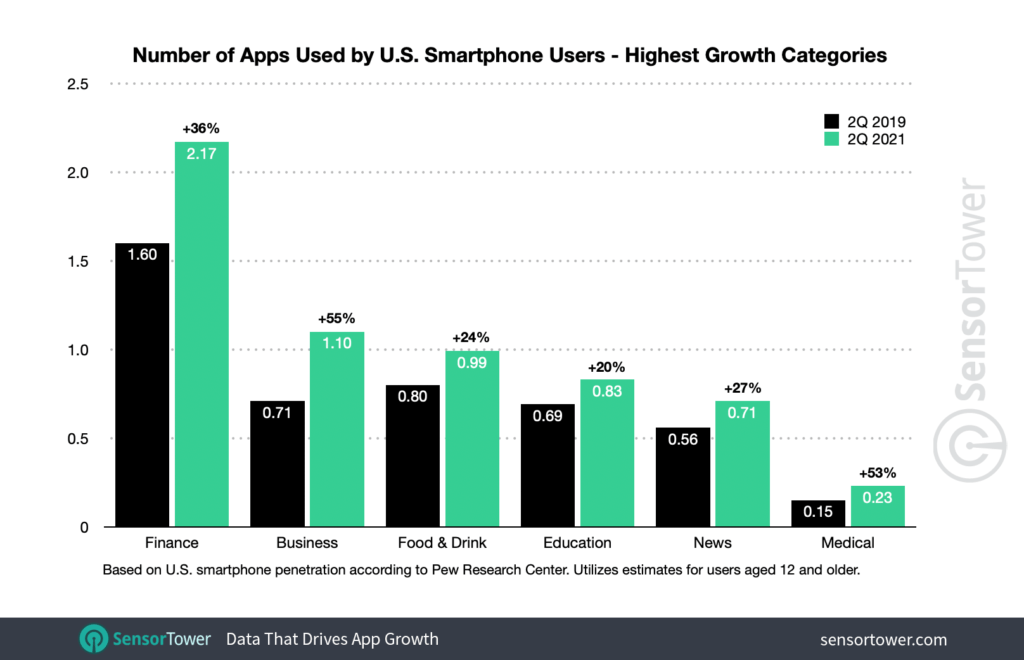 Medical and finances category apps surged 53% and 36% in usage in Q2 2021 according to the latest figures by SensorTower.
US smartphone users were interacting with around 46 apps each month during the first half of 2021, which is slightly more than during the same period in 2019 (44 apps).
As expected, the number of apps used peaked during Q2 2020 with the start of the COVID-19 pandemic when consumers interacted with an average 48 apps each month.
Mobile became a core focus for many consumers globally during the last 12 months.
But as customers returned to pre-pandemic levels the aver of 47 apps used each month in H1 2020 dropped slightly in H1 2021.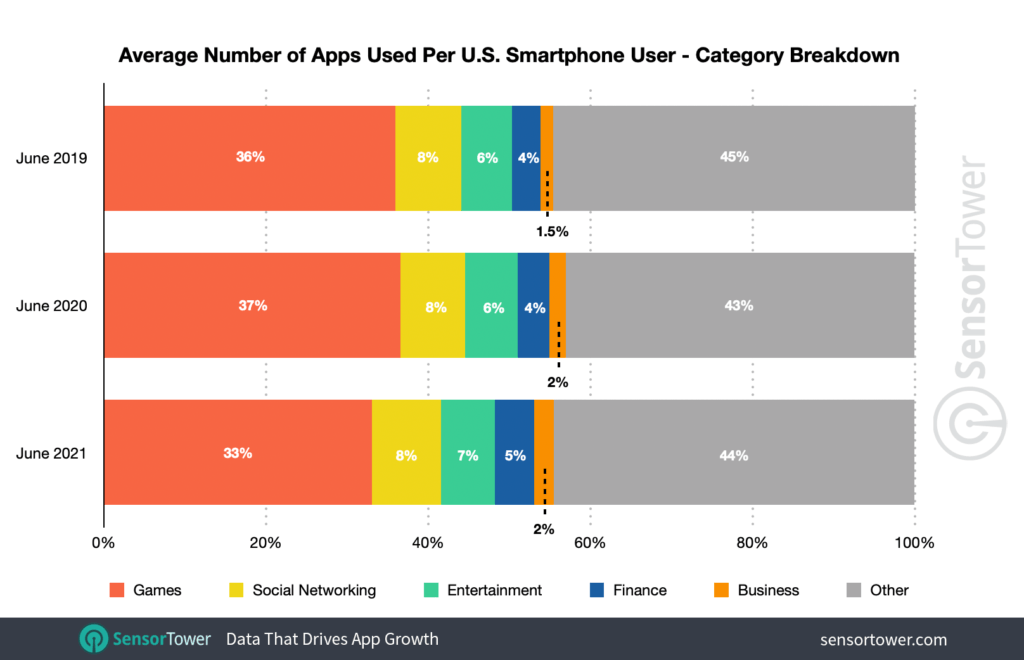 US smartphone users engaged with around 0.71 apps from the business category monthly in 2019, but with 0.97 by Q2 2020, which is a rise of 37%. This growth is driven in part by video conferencing apps such as Zoom.
Mobile games made up the biggest share of the 45 apps users used in June 2019. However, this has dropped to 33% in 2021.