Increasing user acquisition costs, declining budgets, stagnating channels, and an uncertain economy. Navigating these new tides is far from easy.
But one thing is certain- the future belongs to those businesses that make retention their north star. In this blog, we cover three aspects that need to be your top priority this year; app retargeting, ad creative innovation, and demanding transparency.

App retargeting through thick and thin
The first order of business for your app right now is to retain existing users. With users being wary of their spending, it's critical to communicate your app's unique value in the new context and stay top of mind.
Numerous examples show the long-term benefits of continuing marketing during a downturn. With fewer competitors actively advertising, it can give you a major competitive advantage.
Retarget earlier, retain for longer
Retention is not a one-time event but a series of engagements. However, most app marketers view app retargeting as a last-ditch effort to retain lapsing users—a problem you don't have to worry about if you start retargeting early.
It's retargeting that lays the right foundation for a long-lasting relationship with your users.
It ultimately helps you build an engaged user base, achieve increased LTV, and drive higher revenue, all at a fraction of the UA budget. It's a goldmine of opportunity that allows you to maximize value from your existing users.

Excel at audience segmentation
A successful app retargeting plan starts with a solid audience segmentation strategy.
In programmatic advertising, RFM analysis is a good framework for segmenting users based on three important in-app behaviors; recency, frequency, and monetary value.
At a broad level, you can do segmentation based on: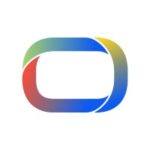 High-uplift potential users: highly engaged users who can be nudged to spend more
Frequent spenders: repeat purchasers who are willing to continue spending
Leaky buckets: fast-churning users
While investing in the first two segments maximizes your revenue, investing in the last one ensures that you aren't wasting your UA budget.
Ad creative innovation
Bet big on new ad creative formats
Advertising during an economic downturn means restricted ad budgets. App marketers might want to continue with the same ad formats that have worked so far.
But there are new opportunities to be seized. Adopting new innovative formats like DCO, Hybrid Ads, and Playables helps you stay competitive. Advertisers who are the first to market with new ad formats/creative direction see more conversions and a higher ROAS.
For example, Hybrid Ads combine different rich media and static elements to create memorable ad templates. With numerous combinations for each ad, you get an infinite number of ad formats for highly specific advertising goals.
Creative testing is the game changer
With shifting consumer sentiments, it's important to tweak and validate your messaging strategy.
Creative testing reveals insights into how different user segments interact with different ads. For example, hybrid/rich media ads have multiple tracking links, enabling access to granular data on how users engage with your ad.
With continual testing and optimization, you can ensure that each element of the ad is designed for high engagement.
It also helps you shift focus to high-performing creatives. At the end of it, you can be sure that you are being strategic with your ad spending.

Demanding transparency
The digital advertising world may seem complex with all its intricacies. But that's no reason not to demand transparency in advertising. Least of all, during an economic downturn where every dollar matters.
Not sure where to start your transparency journey?
Read on for more.