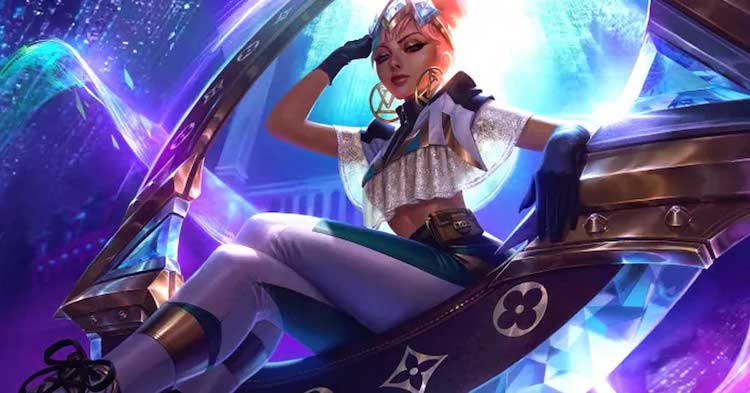 If you're into your games and of a certain age, then you may remember a time in 2006 where Bethesda released a set of cosmetic horse armour as downloadable content for The Elder Scrolls IV: Oblivion.
Back then, players had to spend $2.50 worth of Xbox Live points to purchase a set of armour for their horse that was purely decorative.
There was a backlash, Bethesda put out a statement the next day, and the term 'horse armour' became an identifier for DLC excess on the internet.
We mention this because, nearly 15 years on, we still see people comparing some modern downloadable content to 'horse armour' because, well, the internet never forgets.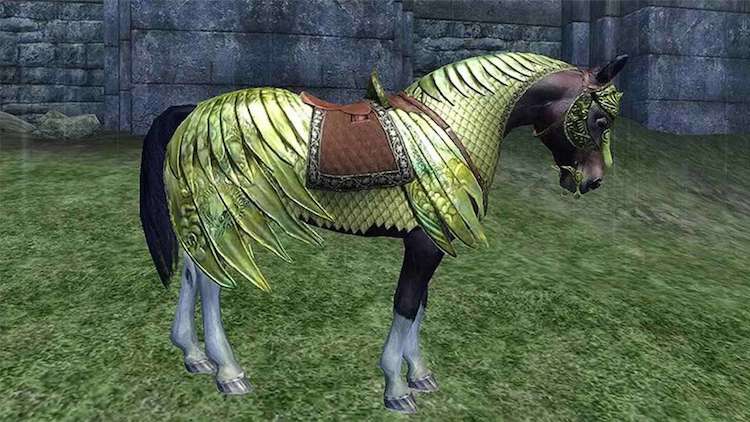 Image credit: Knowyourmeme
Nine years later Joel Burgess,  a senior level designer at Bethesda Game Studios, suggested at the 2015 Game Developers Conference that the horse armour controversy was entirely necessary to test and explore the company's DLC ambitions.
"Back in 2005, developers were wondering, well, what does DLC even mean?" Burgess said. "How do we make it? How do we expect to know what people even want to play or what it's going to cost? … We didn't even know what we should charge.

"So we needed to come up with the right idea… something that would test the pipeline and just sort of feel out the market for what was the best thing we could possibly do. So what we came up with was horse armor."
Fast forward to 2020 and it seems that Joel and his team were well ahead of their time.
Looking a gift horse in the mouth?
That's an argument that was also raised by Brendan Sinclair in an op-ed for Gamesindustry.biz in 2016.
"The thing is," he wrote, "for all the gnashing of teeth and outrage and mockery Oblivion's Horse Armor attracted, there's fundamentally not that much different about it than the sort of DLC some companies base their entire business models around these days."
He's not wrong. Vast improvements in online connectivity and the penetration of ever-more advanced smartphones are light years away from what it was in 2006, and developers and publishers the world over are using downloadable in-game content as a key way to generate revenue.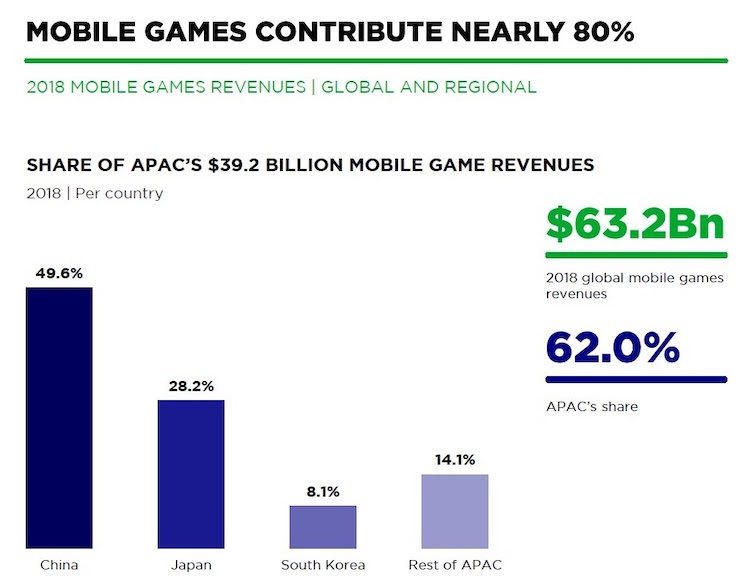 Credit: Mintegral 
More specifically, that strategy is bearing fruit on in-app mobile games, where loyal gamers are spending on things as diverse as unlocking new stages, purchasing new in-game weapons for their characters, get rid of pop-up advertisements and – of course – cosmetic upgrades.
It's a rising trend that has provided the funds for developers the world over to finance their games and grow their business. It's a trend, too, that's popular across the APAC region and especially China, as a report published last year by ourselves and Newzoo highlights.
Insights into Asia's Top Mobile Markets showed that 2018 saw consumer spending on apps in China reach $26.4 billion – $19.5 billion coming from mobile games.
With 23% of China's mobile gamers willing to 'buy virtual goods that do not help but are nice to have', cosmetic DLC's time may finally be arriving.
High-end fashion in your favorite mobile game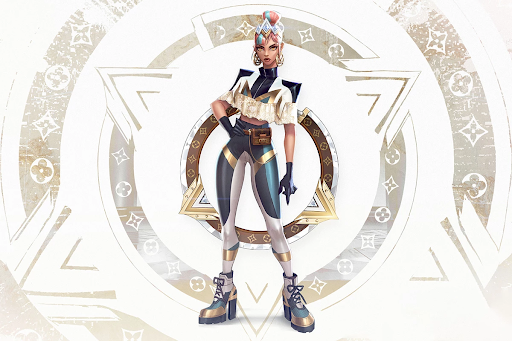 Image credit: Louis Vuitton
Or is its time already here? In December 2019, both high-end fashion magazines Vogue and GQ published feature-length articles about cosmetic downloadable content in mobile games.
Not the first place you may imagine these articles appearing – but they were highlighting how some of the world's most esteemed fashion houses are partnering with mobile developers to have their clothing appear in certain games.
Louis Vuitton, Vogue wrote, had partnered with Riot Games, the makers of the hugely successful League of Legends, to create branded downloadable character skins. 
Credit: Newzoo
The skin was created by the brand's artistic director of women's collections, Nicolas Ghesquière, who posted a mocked-up image on Instagram of him beside the champion fully clothed in her new outfit.
Ghesquière has also created a skin for another champion, Senna. "What's exciting about this project is how alive it is," Ghesquière says. "Millions of gamers will jump in, and if they reach a higher level of difficulty they'll be able to enjoy Qiyana and Senna in their Vuitton looks."
GQ also mentioned Louis Vuitton in their article, but also underlined how Burberry and Gucci are going down a similar path. Burberry has released a game called B Bounce, a simple platforming game with a character decked out in the brand's new unisex Monogram Puffer Collection.
Gucci has also added games to its app which heavily features its best-selling designs – it's only a matter of time before these types of crossovers are common, and gamers can pay to download high-end fashion in their favourite mobile games for their avatars to wear.
China leads the way with luxury in-game items
As we mentioned earlier, China leads the way in this space. League of Legends is not just one of the most popular games in China, it's also one of the most popular titles in the country's thriving e-sports spaces.
Louis Vuitton even designed the trophy case for the 2019 League of Legends World Championship, showing the growing relationship between the fashion house and Riot Games.
It's a coup for Louis Vuitton in APAC; with a third of China's population online gamers and 58% of those players women, it's a clever way to not only get their brand but their new clothing ranges in front of a new generation of Chinese consumers, willing to spend in-game and on the high street.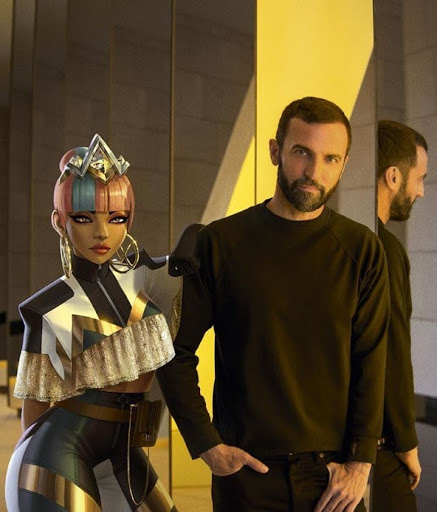 Credit: @nicolasghesquiere, Instagram
It also shows the foresight of Louis Vuitton's wider digital strategy in China and how well it connects with its market. They clearly see gaming as a new programmatic channel and are using their brand in creative, unique ways to reach out to younger generations.
Savvy developers and publishers may even look at collaborating with brands in similar ways for the future to break into territories like China, where mobile gaming is hugely popular.
Samuel Huber, founder and chief executive officer of Admix, said at The Drum's Programmatic Punch event in December 2019 that, with younger generations spending less time on social media, gaming as a programmatic channel may be the perfect place for brands to showcase their products. 

Credit: The Drum
"Gamers traditionally don't spend as much time on social media or watching TV, and they're also very into ad blocking as well. So, for advertisers, advertising within a video game is a huge opportunity to reach consumers who were previously unreachable," he said.
As the advent of cloud gaming and the ability to stream games on a device gets bigger and bigger, as well as the speed of 5G, this will allow the gaming market to scale up and will mean a bigger opportunity for programmatic advertisers to tap into."
Expect to see more brands and developers working together to bring their products to life in the digital mobile real. Gaming cosmetics and downloadable content is no longer horseplay.
Are you looking to break into the Chinese mobile gaming market? We can help you enter APAC with a bespoke marketing strategy for your app or game. Contact our team today to find out more.