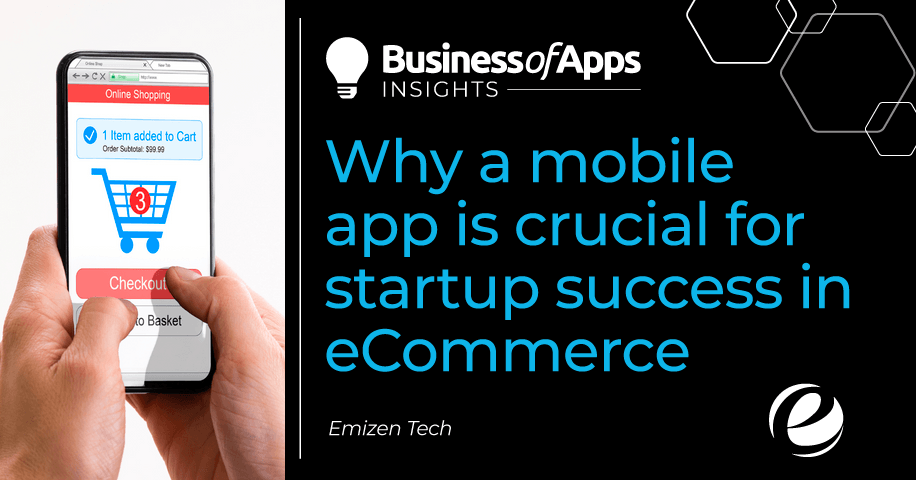 As per Statista, there are more than 6.6 billion people in the world who use smartphones. The figure accounts for around 83.3% of the world's total population. I can even bet that your smartphone is the source for you to get insight and updates, entertainment, as well as the medium to connect with people.
By taking such a massive population in the fence, smartphones have definitely become the best connectors in the world. Startups, at the same time, need nothing but connectivity in their early stages. So, utilizing smartphones and respective apps is undoubtedly the best practice for communicating with the target audience.
You might be wondering what significance an app can bring to the performance of a startup. Let's assume you have established a startup and then understand this significance with the benefits you will leverage with the app.
Number of smartphone subscriptions worldwide from 2016 to 2021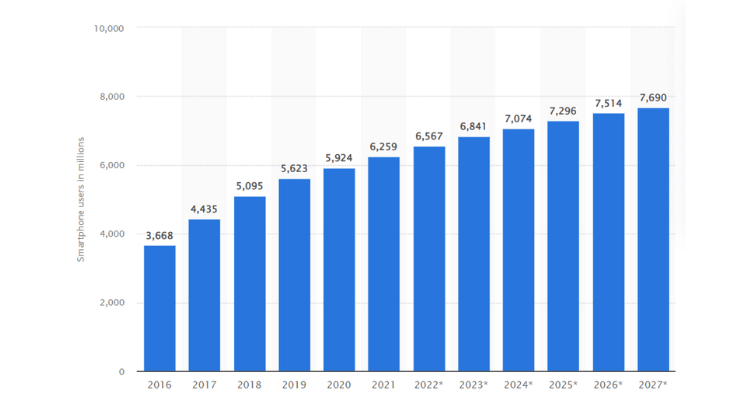 Source: Statista
Reasons why a startup needs a mobile app
Consumer preference
With everything going digital, now customers don't come to you, but you go to them. In the US alone, 194 billion hours are spent on mobile apps by smartphone users. It clearly indicates the preference of consumers to get their needs fulfilled. Having your own smartphone app will ensure that the audience doesn't have to think twice before visiting you. If you insist they visit your website every time, they will instead choose alternative businesses accessible with mobile applications.
24/7 customer support
You might be working day and night with your startup, but your startup will also have to work day and night for customers. A mobile application ensures the availability of a platform where customers can connect anytime with your business. Customers can place orders, register queries, browse product portfolios, and fill the cart at any time of day. Customer support round the clock will help you gain pace in a shorter time-period.
Better data collection to improve service quality
In this competitive landscape, customer relationships play a key role in gaining competitive advantages. Knowing your customers helps you to establish and flourish this relationship. The mobile application stores data about customers' purchasing behavior, needs, preferences, wish lists, and much more. You can use this insight to suggest the products to your customers and bring their carts to the billing counter.
Enhanced responsiveness
Customers' experience with your online presence is a significant determinant of their purchase. Application is generally more responsive and easy to extract information for the users. Websites take time to show the information and pages, while mobile applications make all the information ready in the palm of users. So, users don't get distracted while making a purchase, and this seamless experience encourages them to make the purchase they were planning.
Branding
Branding ensures customers pick your name out from a jar holding the tags of multiple companies. With a dedicated mobile application, your brand gets more recognition among customers. All your products and services are communicated on a single platform representing your overall product portfolio and highlights.
Boost sales with enhanced app capabilities
By making a good investment, you can equip your mobile application with the capabilities like augmented reality, artificial intelligence, support of camera and microphone, global positioning system, etc. With these features, customers can experience their purchase more realistically to make the decision.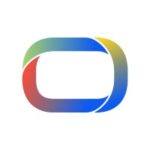 Secure payment options
Payments are always a major concern of customers while making an online purchase. Integrating various payment methods such as online banking, credit/debit/ATM card, UPI, Paypal, and digital wallets makes the payment process much more feasible for users. You can instill a feature where a user's biometric is needed to make the payment. This facility will significantly transfigure the security scenario of payment making.
Attract customers with discounts and offers
In the early days of your business, discounts and offers will be your primary weapons to attract the audience. However, the absence of a platform to communicate these offers might drag the effectiveness downward. So, with an application in place, you can dedicate a section specifically displaying the offers and discounts at your doorsteps. This section can independently increase the conversion rate for your business.
Send reminders
Businesses lose a majority of deals when customers fill their carts but never bring them to the billing counter. There might be several reasons for the same. However, getting the filled cart to the billing phase can be your biggest victory in online business. Sending a reminder to customers about their filled cart can be a result bringing step to increase the chances of making the deal.
Get feedback
You might commit errors in the earlier stages, and that is not a problem. But, not identifying and working on those errors can be a big botheration. A mobile application will enable two-way communication between your startup and your audience. So they can share their experience, communicate the positive points as well as talk about the areas seeking improvement. Take the feedback constructively and ensure further actions.
Expand your reach
Your business can't reach everywhere, but your app can. Transfiguring your business as an ecommerce store can be much more accessible through an app. Receiving online orders and delivering the goods to customer's doorsteps can be really effective. So, no matter where you establish your physical presence, you can entertain customers worldwide.
Conclusion
Mobile application is going to be your ace of card while setting up a startup in ecommerce. You might open the store on the website and invite the customers on the same. But, having a dedicated platform for your store will make your business more reliable and come to place for customers. With a mobile application, you can customize your store according to your and your audience's preferences.
Further, it is also necessary that your store is accessible for customers and they don't have to surf through pages to search for a product. The mobile application makes it possible to land customers directly on your storefront to surf for the product they need. So, you can consider mobile applications as a must-have platform rather than a good-to-have platform if you plan to stick with your ecommerce store in longer terms and look to expand it enormously.
Having an app is not sufficient when it comes to achieving competitive advantages. There are millions of apps on the Google Play Store and Apple App Store. To get into your audience's smartphone, you will have to outperform similar apps and have an experienced and innovative app development team by your side. Here at Emizentech, we can help. Contact us today and have a free consultation to give an ignition of growth to your ecommerce startup.