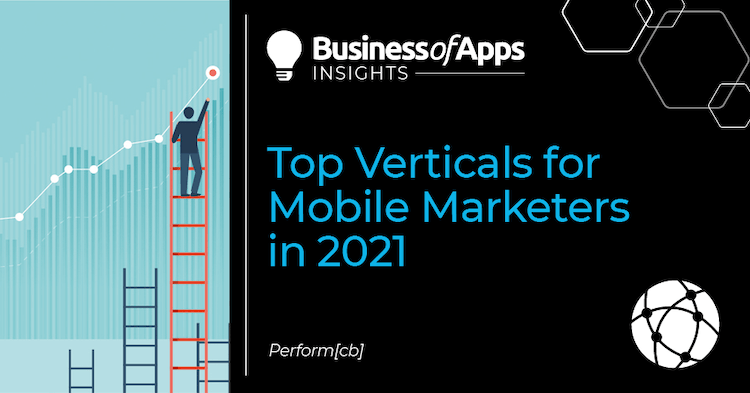 Since this time last year, the way we live our lives has drastically changed. Following the onset of the COVID-19 pandemic, marketers have seen a monumental shift in consumer behavior and spending in the mobile space. As stay-at-home orders began in Q2 2020, consumers were pushed away from physical stores, turning to on-demand apps and various online shopping sources by way of their mobile devices. With spending habits drastically changing in such a short period of time, it's important for mobile marketers to focus on driving traffic and optimizing campaigns within top-performing verticals.
Given the unprecedented uptick in consumer screentime and reliance on in-app purchases, mobile marketers' potential for increased profitability continues to skyrocket with no indication of slowing down. 
E-commerce
Consumer shopping habits are shifting more towards digital every day. As physical store locations shut down across the globe, consumers continue to turn to e-commerce apps, with 84% of consumers having shopped online since the start of the pandemic. Growth within the e-commerce vertical has consistently accelerated since the start of the pandemic, especially for mobile shopping apps.
Mobile Commerce
Consumers are more reliant on their mobile devices now for any and all shopping needs than ever before. In Q4 2020, in-app shopping accounted for 31% of retail e-commerce spending in the United States alone. By 2024, it's estimated that mobile commerce (m-commerce) will account for 44% of the e-commerce market within the U.S. At this rate, it's clear that m-commerce is quickly becoming consumers' preferred method for digital shopping. As consumers spend more time on mobile, it will become increasingly important for mobile marketers to provide a seamless, personalized in-app experience. 
Social Media In-App Spending
As m-commerce rises in popularity, marketers can expect similar growth within social commerce. Social media sales continue to soar as an increasing number of brands cling to social media to reach the masses and publish their virtual storefronts. Based on user insights from the Millennial and Gen-Z generations, an enticing social media presence is a must. Learn more about how mobile marketers should continuously be collecting and using user insights to optimize their campaigns. 
In a survey conducted to determine the methods marketers can employ to utilize Instagram shopping, researchers found that 83% of consumers discover new products and services while scrolling through Instagram. Additionally, 81% of consumers were found to use Instagram to research products or services they're interested in, while 80% reportedly visit the app to decide whether to purchase a product or service. As consumers spend more time shopping on social media, mobile ad engagement has shown a linear growth streak, with the global social commerce market is expected to increase by about 34% in 2021 alone. 
SMS Distribution
An effective way for mobile marketers to keep up with this saturated market is by employing SMS as a means of distribution. Given SMS marketing has proven to be an effective channel for achieving numerous KPIs, it can be a valuable tool for reaching customers directly across several verticals, including e-commerce. Read more about how SMS marketing can help increase your campaign conversions in a saturated market. The up-and-coming distribution opportunities that SMS has to offer will be critical for e-commerce marketers to take full advantage of throughout 2021.
Gaming
It should come as no surprise that the mobile gaming industry is booming. In 2020, mobile users were playing, watching, and streaming more content than ever before. Since March 2020, the U.S. saw a 28% increase in mobile gaming audience growth; this growing demand for gaming during the pandemic has led to countless opportunities for mobile marketers within the gaming vertical to optimize and capitalize on their increased market share. Global mobile game downloads grew by 28% from 2019 to 2020 across both the Google Play and Apple App Stores. In 2020, mobile users also spent 30% more on apps.
When looking to grow their campaigns in the gaming vertical, mobile marketers should consider investing in app store optimization (ASO) tools. ASO allows mobile marketers to continuously optimize mobile app keywords, remain relevant with video and AR, A/B test creative, and more to stay ahead of the competition. Learn more about how a well-known gaming app ranked #1 in the App store after running keyword campaigns with Perform[cb].
Apple's newest iOS 14 update plans to introduce new privacy tracking features using their soon-to-be-launched SKAdNetwork that will change attribution for iPhone users as we know it. Following this update, users will be required to give each app installed on their device permission to track their actions. Perform[cb] has worked extensively with Apple and all major MMPs to ensure a smooth transition for all of its clients. Learn more about how you can prepare your app install campaigns for Apple's SKAdNetwork.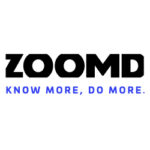 Entertainment & Lifestyle
In 2020, consumers had to find new sources of entertainment to keep them occupied while quarantined at home; this, of course, caused a spike in opportunities for mobile marketers within the Entertainment and Lifestyle verticals. Health and Wellness apps have been booming since the start of lockdown and will continue to grow in popularity as users opt for the safety of their homes over the risk of exposure at gyms and studios. According to a recent survey conducted by Apptopia, 94.7% of respondents said they will continue to use health and fitness apps, even after returning to a normal routine. 
Video exercise apps have ranked among the most popular for users, achieving 65% more downloads than non-video-based wellness apps in 2020. These apps generated 40% more daily active users while also generating 15% more revenue throughout the past year compared to their non-video counterparts. As many fitness apps run on a subscription model, mobile marketers have the opportunity to continue capitalizing throughout 2021. 
As consumers' daily routines shifted to a work-from-home lifestyle in 2020, many mobile users turned to on-demand apps to accomplish their daily tasks. Popular on-demand apps include a meal and grocery delivery, so it should be expected to learn in 2020, 44.1 million U.S. mobile users ordered through at least one food delivery app. By 2023, that number is expected to grow to 59.5 million people in the U.S. alone. By the end of 2025, the on-demand app industry is expected to generate $335 billion in revenue – 24x more than in 2014. One popular on-demand app that has thrived through 2020 is Drizly, an app that delivers alcohol to consumers' front doors! It comes as no surprise that Drizly has become the #1 alcohol delivery app. Check out how Perform[cb] was able to drive a 334% increase in orders year-over-year with Drizly. With the on-demand home services market expected to have a CAGR of almost 49% by the end of 2021, the opportunity for growth within the Entertainment and Lifestyle verticals couldn't be clearer.
Staying Ahead in 2021
To outperform in today's highly competitive mobile app ecosystem, it is crucial for marketers to stay ahead of the latest trends and technologies. As most marketers were forced to continuously optimize their campaigns to keep up with consumer trends in 2020, it's important for marketers within these thriving verticals to keep an ear to the ground as trends continue to evolve. 
If you're a marketer looking to enhance your campaign performance or strengthen your user acquisition strategy, you'll need a performance marketing network that can consistently innovate and optimize on your behalf. Reach out to Perform[cb]'s team of mobile experts to learn more about how we can maximize ROI and scale your mobile offers on a performance basis.