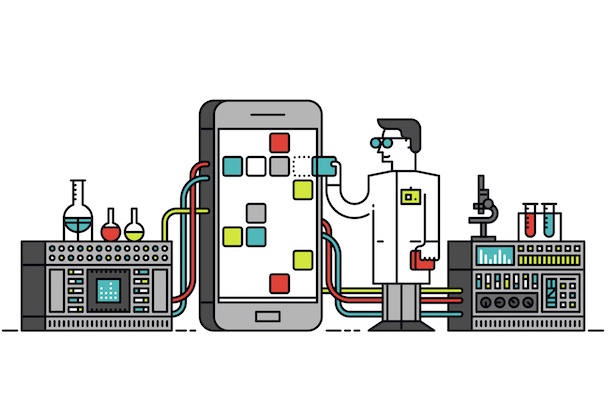 There's no slowing down the massive growth of mobile computing. There are now more than 5 billion mobile users in the world. People are also doing more of their day-to-day tasks through mobile apps. In the US, consumers are spending 90 percent of their mobile screen time using apps, whether it's to search for information, be entertained, or buy things.
Currently, users can choose from 4.8 billion Android and iOS apps to do virtually just about anything. The diversity of mobile app utility can be seen in the recent rankings report of app management platform AppFollow. The report shows that games and streaming services apps continue to dominate the landscape, underscoring how mobile is taking over TV as people's source of entertainment. Users are also willing to pay for premium apps and spend on in-app purchases.
These developments have pushed marketers to look for ways to leverage mobile apps to their advantage. However, the mobile app space is constantly evolving. So, marketers need to have their heads on a swivel to spot key trends and opportunities that may arise and affect their apps and brands' success.
Here are five app marketing trends that marketers should watch out for this coming year.
App store ratings and reviews will matter more
Apps have become a key means through which consumers interact with brands. As such, app marketplaces like the Apple App Store and Google Play Store now function as important gateways to consumers. Brands now have to also compete in these app stores to boost their mobile presence. 59 percent of users check reviews and ratings before deciding to download an app. Given the saturation of the market, companies have to maintain particularly high ratings to stand out. However, many businesses still don't pay close attention to user ratings and feedback in app stores.
Fortunately, tools are now emerging to them manage their app store presence. AppFollow, for example, enables companies to manage app reviews and ratings. The platform can be integrated with support and messaging systems such as Zendesk and Slack to quickly respond to reviews. Users can also leverage semantic analysis to track user sentiments. Reported bugs can be sent directly to the developers to be addressed. It can also track if users have deleted or edited negative reviews should the underlying issues be addressed.
By capably managing their app store reputation, companies can effectively ensure that their apps will get better visibility and have higher download and conversion rates.
Users will prefer to transact in apps
Previously, companies could make do using mobile-friendly websites as their only mobile channel. However, this may not stand for long. Users now prefer transacting using native apps since these are more efficient than mobile-friendly sites. Apps can offer better user interfaces and faster response times ­– two factors which are critical in ensuring that consumers actually follow through with their transactions.
In addition, more apps will also be made compatible to higher-end devices to maximize their capabilities and enhance their user experience. For example, improvements in biometric technologies are now enabling mobile payments to be done instantly and securely. Users can check out with a simple scan of their thumb.
Better integration with point of sale systems, mobile payments, and digital wallets will also become a top priority for many organizations in order to lessen friction in the check out process. Companies will have to consider integrating these features and functionalities in their mobile apps.
Developers will need to differentiate to compete
App development used to be a major barrier for smaller companies to enter the mobile app space. Fortunately, app builders are now becoming widely available to allow even non-coders to develop and publish their own apps. Platforms like BuildFire and Appy Pie allow anyone, regardless of design or development expertise, to create functional mobile apps.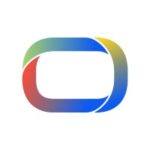 While this comes as a positive, as it would allow smaller players to enter the app market, this will also undoubtedly increase competition among apps. Companies must strive to improve upon their products, services, and experiences. Aside from these, their developers must also look to achieve better efficiency, device compatibility, and even more robust security in their apps. The combination of product and technical superiority will further differentiate their apps from their competitors.
5G, AR and VR will create new experiences
5G is also set to be made available in more areas in 2020. Device manufacturers are also set to come out with more models supporting the new wireless standard. Users are set to experience faster internet connections and load times through 5G connectivity.
These capabilities are expected to help unleash the potential of augmented reality (AR) and virtual reality (VR). The performance of AR and VR applications would improve through the better network performance offered by 5G which can provide 10 times less latency and 100 times more traffic capacity compared to the previous generation. This should resulting in better AR/VR experiences for users.
Because of this potential boom in AR/VR use, marketers should then consider exploring integrating more of these technologies not only to their apps but also in their brand strategies. They can now explore using events, AR/VR-based games, and virtual spaces to promote their brands. They can even look to using these technologies to deliver education and support to their customers.
Security will be more crucial than ever
The threats of cyberattacks are also widely present in the app space. Both iOS and Android have been plagued by various malware. Vulnerabilities in the operating systems leave users exposed to potential hacks. Rogue apps for both systems have already been found to be stealing data from users.
Fortunately, users are now becoming more discerning with regard to the security of the apps they use. Regulations are also helping promote security as an important factor for users to consider especially with privacy regulations like the GDPR and the California Consumer Privacy Act (CCPA) taking effect.
Marketers can use security as a key differentiator. Being known as a safe and secure app that is free from vulnerabilities, respects user privacy, and protects data will carry a premium as the security mindset grows among users. Companies can look into using vulnerability scanners such as Quixxi or partnering with security audit firms to identify their apps' weaknesses.
Conclusion
Apps will undoubtedly play an increasingly important role in people's lives as more internet users go mobile. For marketers, it's important to understand how to strategically utilize apps to not only promote their brands but to deliver better value to their customers. Knowing they key trends that will drive the space in 2020 will help them make the right moves to make the most out of the booming mobile app market.