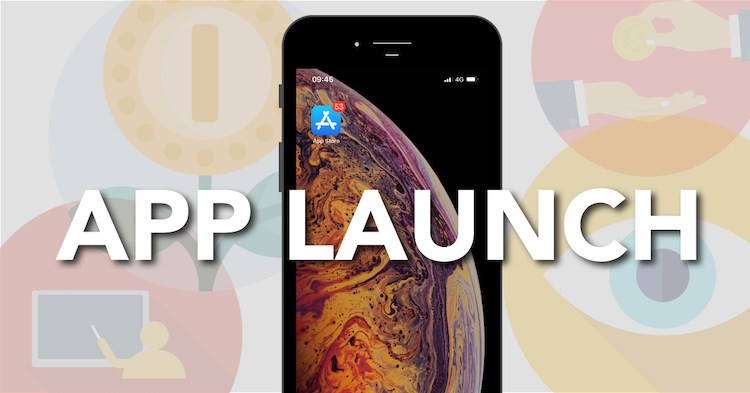 It's no secret – launching an app and attaining visibility is a huge challenge. In fact, only a small percentage of apps dominate the market share in the app stores. But you have a great product and you feel you're ready to take it to market. 
It is in this pre-launch phase that any app owner should prioritize implementing essential strategies to lay the blueprint for future app growth and success. We've got the 3 top strategies that need to be implemented to ensure success for your app marketing launch.
Get started with your mobile tool implementation and set up
Your app marketing stack is essential in ensuring that you can continue to optimize your product, gain visibility in the stores, understand your users' behavior, drive engagement, populate the app, collect feedback and measure the effectiveness of your campaigns and other marketing efforts. 
To start, you need to establish your goals and KPIs and define what you want to know about your users. Then you can start to review the marketplace to pick the best tools for your app. There are many things to consider here – pricing, features and integrations, as there could be tools that speak to each other better than others. For more information, check out this simple explainer video for more information on the best approach picking the right tools. 
Finally, you need to ensure that your tool has been implemented correctly to get the most out of it. Whether this be an attribution, analytics or a mobile marketing platform, you need to ensure you are tracking useful events to help drive engagement, retention and in the future, drive ROI. Don't know where to start? Check out this monster list of the 50+ Tools & SDKs for Mobile Marketers from the Mobile Growth Stack.
Ensure your app is discoverable
Over the last few years, App Store Optimisation (ASO) has become common practice for app marketing teams and is no doubt a fundamental requirement for app owners, especially during launch. Essentially, it hints at the importance attaining visibility in the stores and the necessity behind a high converting app store listing, especially when entering a hugely saturated market. 
ASO is a continuous optimisation of creative such as screenshots and videos, titles, keywords and descriptions, which should all be measured for effectiveness and tested. This will ensure relevant traffic to your listing through the walled gardens of the app stores. They should also act as a shopping window of the expected app experience to drive conversion rate from impression to install. 

A data-driven process is key, however, for those just entering the market with little learnings so far, you should consider doing your research to gather essential benchmark data and review the competition. Furthemore, you should consider implementing an ASO specific tool to drive your keyword strategy or set up tests using readily available features such as Google Play Store Experiments. If you're new to ASO, there are great resources out there to get you started. With a thorough ASO strategy implemented, you know that you are set up for organic discoverability upon launch.
Keep retention at front of mind
Localytics research unearthed that that across all industries, 71% of all app users churn within 90 days. With user retention remaining an increasing problem for app owners, it is vital that app marketers implement retention strategies into their app marketing launch. Now that you've set up your fundamental marketing tool infrastructure and you're driving organic traffic to your app, you need to ensure that users' first interaction with your app is seamless. 
Focusing on your onboarding flow is key to ensure down the line retention, so implement an onboarding strategy that works best for your app whether it be video tutorial, onboarding screens or progressive onboarding. 
By being thoroughly educated on the apps benefits, when most useful, users are way more likely to use the app to its fullest, and progress with essential actions such as registration, if the value exchange is clear. Securing this before launching your app means you are implementing the foundation for retention. However, it is essential to continue to test, learn and optimize. 
These are just a few strategies that should be considered in the pre-launch stage of releasing your app to the public. The app ecosystem may be fiercely competitive and launching an app may seem like a feat, but preparing for the biggest obstacles like organic visibility and user retention will ensure that any money you spend on advertising and scaling will be much more successful. Follow our App Launch Marketing Series to get updated on detailed strategies for a successful app launch, so you can depend less on luck to help you to the top!
Want to find out more about optimizing your app and keeping up with the latest OS capabilities? Make sure to subscribe to the Yodel Mobile Mastering Mobile Marketing video series. You can also get in touch by visiting their Contact page.