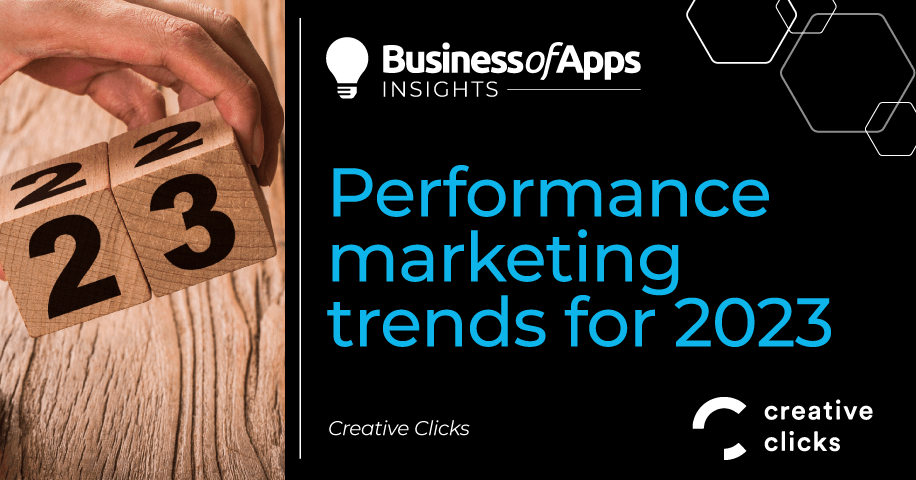 Between the continued push for digital privacy and the economic headwinds, there are a lot of unknowns for performance marketing in 2023. Here are our picks for the performance marketing trends you should keep on your radar this year:
Messaging
In 2022, how many times did you call a customer service telephone number or send an email to customer service? Now, how many times did you message customer service?
Already in 2018, messaging (46%) was the preferred method of contacting a company versus phone (37%) and email (17%). That preference has only increased in the last four years as messaging usage has grown. According to data compiled by Statista in 2022, customer service messaging via WhatsApp and Facebook Messenger grew 62% and 51% respectively.
Messaging is a customer service function, but with customers relying on messaging as a critical communication channel in the customer's journey, marketers will increasingly be looking for opportunities to build relationships through messaging. That's why messaging is one of our performance marketing trends for 2023.
When Facebook acquired WhatsApp for $19 billion in 2014, many wondered about the high price paid for the service. However, with the growth of messaging and the strength of WhatsApp as the leading global messaging platform (ahead of Meta-owned Facebook Messenger), Meta is well-positioned in this growing market.
Livestream eCommerce
We wrote about livestream eCommerce earlier this year.
Then over the summer, Meta announced that the company was exiting livestream commerce. Reports from others working with livestream eCommerce indicated that the tremendous revenue numbers achieved in China were not happening in North America or Europe.
But recently, according to Semafor, TikTok indicated that the company is copying what parent company DouYin achieved in China – the creation of a commerce engine generating $400 billion in livestream eCommerce revenue. Semafor also reported that TikTok invited selected US businesses to participate in this initiative. This program lets users purchase directly through the TikTok Shop feature. This initiative should push livestream eCommerce in the US and Europe.
Will TikTok succeed with livestream eCommerce in the US – the country that gave the world shopping on TV – where Amazon, Meta, and Walmart failed? Only time will tell, but if someone can succeed it will be TikTok.

Cultivating long-term influencer-marketer relationships
We've written about influencer marketing in the past, but what we predict will be a trend this year is the selection of influencers as brand ambassadors to create long-term and continuous content and ads.
Today, marketers know what works and what doesn't work with influencer marketing. Therefore, the push for longer-term influencer partnerships makes sense. Prospects usually need multiple impressions before responding to a call to action. Therefore, a continuous relationship with influencers enables users to respond after the third or fourth brand exposure. Longer-term relationships enable integrating a brand organically in an influencer's feed instead of a one-off post.
Fashion retailer Hollister works with 32 influencers who lead live shopping streams, do account takeovers and create most of Hollister's TikTok videos.
By building longer-term influencer relationships, marketers spend less time and resources recruiting new influencers while benefiting from deeper and more stable partnerships.
Unified cross-device marketing experience
A user will open an email from a marketer on their desktop in the office this morning and then click on an ad on a mobile website while they're shopping on their phone during the commute home.
Today, users expect the same brand experience, regardless of the device (and even offline and in-store). Users have become accustomed to watching a Netflix program on their TV and then continuing on their phone or tablet, and they expect the same from the marketers they've chosen to buy from.
When marketers have available first-party data, they're able to better understand their users across various devices to offer a more unified experience.
It's time to pull creatives out of their device silos to ensure that they're creating unified and device-agnostic creative to provide users with a unified cross-device marketing experience.
Retail media
One of the growing trends in digital marketing is advertising via retail media. Retail media includes the websites and apps of leading retailers as well as retail-focused adtech vendors like Criteo and CitrusAd, and e-commerce apps like DoorDash, Instacart and Uber Eats.
Retail media is the digital version of shopper marketing, where marketers buy in-store advertising, including on the floor, the shelf, or end-of-aisle displays. This enables reaching shoppers when they're in the physical store about to make the purchase decision.
With the growth eCommerce experienced during the pandemic, retail media grew, and with the coming end of the cookie and other privacy-driven changes, coupled with the ability to 'close the sale' on the retailer's website or app, retail media is attractive to marketers.
Interested in understanding how these trends can help you grow your business? Let's connect!