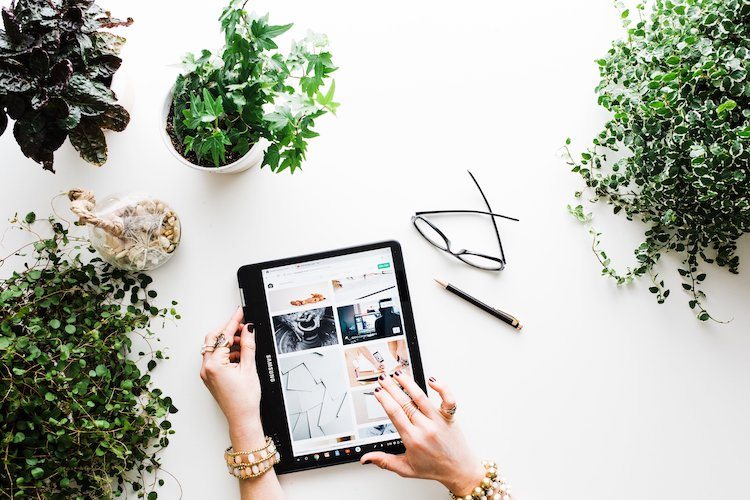 Shopping on mobile is picking up pace. Research from Uswitch suggests shoppers are planning to spend £25 billion shopping on smartphone devices in 2019, up £10bn from 2018. Moreover, recent statistics from MRS Research Group reveal that the global mobile commerce market is set to be a billion-dollar industry by 2026.
Currently, mobile shoppers account for 17% of consumers, yet they also account for 21% of all transactions made online. With mobile commerce increasing in popularity with consumers, this means there is also a growing opportunity for marketers and advertisers to leverage this opportunity in order to target and reach the consumers that matter.
The opportunities for advertising in-app
As shopping transactions completed on mobile continue to rise globally, advertising on these devices should be a top priority for brands and marketers looking to increase sales. 
Mobile apps offer advertisers a unique opportunity to target potential consumers far more frequently than other channels due to users' frequent use of them. In fact, 32% of people check their apps from 1 to 10 times a day, and this is usually done throughout the day, allowing advertisers to target consumers during these micro-moments when users are on the move or less likely to be consumed by other forms of media.
Reports have indicated that apps account for a 30 per cent year on year increase in-app transactions, and customers are more likely to convert when they are shopping on a dedicated shopping app rather than a mobile website. 
Hanging out in the social mall
With 30% of all time spent online being on social media, social apps are some of the biggest platforms for brands and advertisers to target potential consumers. Today, 80% of Instagram's users already follow a business of some kind on the app. From a survey of 2,000 of the platform's users, 72% admitted to making fashion, beauty or style purchases after seeing the product on a post. 
Social mobile apps recognise this opportunity for mobile commerce and have modified their platforms to cater towards this consumer demand. Instagram is leading this trend, having introduced shopping features to its feed last year, and other social media apps are also looking to how they can harness this trend, with Snap teaming up with Amazon to find and buy products using visual search. 
There are various ways in which advertisers can take advantage of this in-app trend effectively. This includes creating bespoke native ads that appear in-feed in either the video or photo format, to harnessing the Stories format – which is available on Snapchat, Facebook and Instagram.
However, above all, it is most important for brands and advertisers to treat social media apps as a shop window for consumers. Dr Martens is a great example of this – the shoe brand offers creative and engaging content that feels natural and is true to the brand's image. Similarly, US fashion retailer Magnolia Boutique has seen Instagram revenue increase by 20% after implementing shoppable posts on Instagram. Implemented correctly, clever in-app advertising covets inspiration, wins followers and brand advocates.
Brands that master this method on social media are therefore in the best position to benefit from in-app shopping features which speed up the path to purchase and result in sales conversions.
Mobile commerce will be a prerogative for marketers for the foreseeable future, as brands and advertisers increasingly expand their horizons beyond display. From social shopping to other in-app placements, a creative approach to mobile commerce is what will really set apart forward-thinking brands.