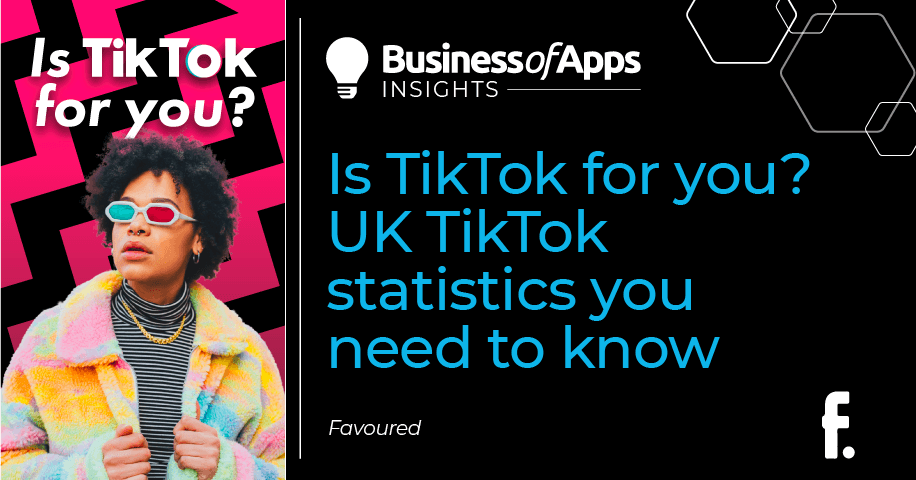 Have you got TikTok? Stupid question, we know you sit for four hours a day looking at little rockstars making content. You may not even really wanna do the work today because you were up till 2am scrolling. A better question may be are you using TikTok in your marketing?
Even though you may think it's for "kids" and the data does suggest that there is a strong Gen Z presence, there's a lot that can be done with the app. It's not all dancing and dogs in socks, brands are using the platform to elevate their marketing and reach their audience with minimal spending. Clever right?
Let's scroll (ha, get it) into what's happening with TikTok and why your brand needs it.
If you've been living under a rock, here's what TikTok is.
It's really quite simple, TikTok is a social media platform that offers only 3 minute long videos with music and filters. TikTok currently has an eeny-weeny, teeny-weeny following – y'know, just 2.6 billion downloads globally and over 1 billion monthly active users. Just kidding – that's a heck of a lot of TikTokers.
So, what's the key to using TikTok? And will it work for your brand? Put down TikTok for a second (if you can) and you'll find out…
TikTok Statistics
How many people actually use it?
We're passing the phone to the 745,000 Brits who downloaded TikTok in March 2020 – we must have been bored in lockdown. Sitting at home and being paid on furlough was a good excuse to download TikTok initially, but why has it kept on growing since then?
With a powerful algorithm, it gives users what they want to see. Hello specific target audience that we can aim our ads at! Great success.

The UK currently has 17 million active TikTok users and they tend to spend 66 minutes a day on the app. The average engagement rate for the app is 29% and it's the 7th most used social media app in the world! Naaa, it's not funny, Instagram needs to watch itself. TikTok is gunning for that top place.
Gorgeous gorgeous girls go global.
TikTok understood the assignment and that's why 13.4% of all people worldwide, aged 18+, use the app today. Let's break it down further…

369.5 million users aged 18 to 24 (44.8% of TikTok's ad audience aged 18 and above)
266.1 million users aged 25 to 34 (32.3% of TikTok's ad audience aged 18 and above)
109.9 million users aged 35 to 44 (13.3% of TikTok's ad audience aged 18 and above)
51.8 million users aged 45 to 54 (6.3% of TikTok's ad audience aged 18 and above)
27.3 million users aged 55 and above (3.3% of TikTok's ad audience aged 18 and above)

Total Gen Z domination.
If you think TikTok is for Gen Z, you are pretty much right. So, millennials where you attt..?
In 2019, 26%* of users in the UK were aged between 18-24 years old. However, the older generation on TikTok, meaning the people born in the late 90s (Older?! Oh no, no, no, no) are at an impressive 9.3% for 25-34 year olds. That's where the millennials are hiding. Then to round up 8% were age 35-44 and 4.7% were over 55 years old.
*This data does not include anyone under the age of 18.

Let's advertise, but not without cause…
TikTok's potential advertising audience compared to the total population is 14.9%. That's 825 million potential people aged 18+ that TikTok adverts can reach! Look at the f**kin size of them!
Plus, both men and women enjoy TikTok. 65% of TikTok's UK userbase is female, while the other 35% is male.

Let's Get Viral
TikTok has made us do and learn a lot of new things, whether it was making the very viral, very delicious feta pasta or trying a new yoga position with our partner – that didn't work out too well for us! It's safe to say that trends and challenges are a pretty powerful tool and they're living in your head rent-free. Now let's make your brand a part of this.
Rise of the influencers
With every new social media platform comes a new wave of influencers. Kyle Thomas, for example, has a whopping 23.5m followers. Holy Spirit, activate, it's time to start using the rising influencers on TikTok to promote your brand!
2021 was cute, but 2022 has the bad b*tch magic.
Looking at the year ahead, it's sometimes maybe good, sometimes maybe sh*t but for TikTok it's bl**dy brilliant! In May 2021, it was forecasted that the number of TikTok users in the UK is likely to reach 15 million in 2023 and grow a further 16.8 million by 2024! That's a lot of TikToking Tiktokers. So what are you waiting for? Create your business profile, engage with your market and grow with TikTok.
Take the next step.
Now you're more knowledgeable than the TikTok algorithm, we know you've got this. But, if you need a little extra guidance we're here to help. At Favoured, we have experts for ads and video content creation and even TikTok to grow your brand. Get in touch – we can't wait to get started on your strategy.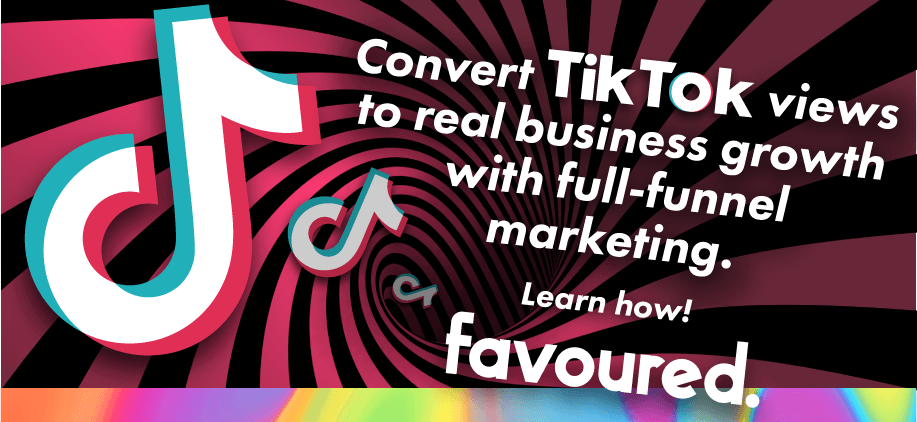 Ps, your first TikTok assignment is to spot all the TikTok trends we have sprinkled throughout this article, enjoy!
Answers:
Little rockstar
I don't really wanna do the work today
Eeny-weeny, teeny-weeny
We're passing the phone
Great success
Naaa, it's not funny
Gorgeous gorgeous girls
I understood the assignment
The older generation on TikTok meaning people born in the late 90s
Oh no no no no
Not without cause
Look at the f**kin size of them
Living in your head rent free
Holy Spirit, activate
2021 was cute but 2022 has the bad b*tch magic
Sometimes maybe good, sometimes maybe sh*t