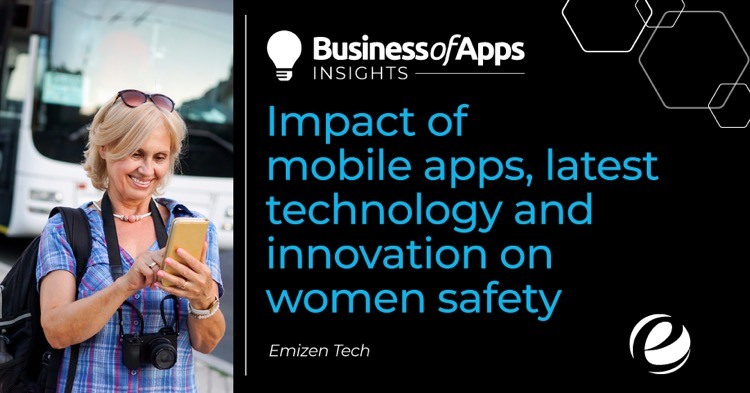 Yes, it's 2022, and we have come this far, walking in hand with the technically transformed world. But, this advancement is pointless when women are not safe on this globe. 
Day by day, crime rates against women are touching sky-high. Most females, before even reaching puberty, become victims of severe abuse. Being a matter of concern, still, female safety is not prioritized worldwide.
The increasing number of female abuse and assaults ignite fear in humankind that imposes restrictions on women. By stopping females from fighting for their rights and conquering this world to make it the best to live in, even being technologically revolutionized, we will find ourselves lagging behind.  
So, instead of barring them from attaining their dreams, we should highlight and improve some factors that may impact women's safety. It will demand much effort and take quite a long time to control such issues. For now, we can at least have control over the mishaps. 
Eyeing the rising stats on female violence, we can say women's safety is a multi-faceted discussion, the control of which lies in the hand of varied factors, such as cultural, social, geographical, technology-relevant, and more.
Factors that may impact women's safety
Economic empowerment
Education, skill training and development, and decently paid work are the direct factors that may ensure women's economic empowerment. Perhaps, such aspects may help boost economic opportunities and improve the status of females in their communities and tribes. And obviously, reputable and safe work may safeguard women from harassment, violence, and discriminatory norms. 
Technological advancement
In this revolutionized world, the role of technology is crucial. Whatever the field, technology is shedding its power everywhere, and women's safety is not left untouched.  The best example is the mobile industry. 
Mobile phones are like a buddy to women; these handheld devices go along wherever they go. The constant advancement and the latest mobile solutions technology might possibly make this world a safe home for females. The mobile solutions arrive powered with the latest technologies, like IoT and AI, as well as various safety features that help with security concerns. Some mobile phones come well-integrated with some female safety proposed systems holding all the essential functionalities. 
Likewise, the app development industry has also come forth with various women's security apps that may emerge as big saviors in difficult situations. 

Lifestyle enhancement
In this carousel life, we prioritize our financial life, leaving our lifestyle behind. While pacing up with the revolutionizing world, we forget or become careless when it comes to fitness and good health, especially women, while managing their personal and professional lives. 
Here, a lifestyle improvement facet would emerge as a training instructor or lifestyle guide for women that can help them with a better lifestyle. It may help them plan their routine workouts, assist them in following a healthy diet chart, etc.  
Home Management
Obviously, home managers, too, seek ease in home management to conduct their routine chores effortlessly. 
Why not! They also deserve solace, especially the working women who need to perform two roles: homemaker and employee. Although nothing is challenging for a woman, some still find it tough to manage both worlds. 
Here, at this edge, apps targeting women's empowerment can give a leg-up embracing all the essential features that may assist in home management.
Better parenting
Mothers can take good care of kids by following traditional ways and advice.  But, in this technological world, tech-savvy parents may find parenting suggestions and advice more helpful for better care of their babies, whether it's relevant to their eating habits, sleeping patterns, growth, or anything.  
Health management
This year, the popularity and adoption of wearable devices have experienced a surge. The healthcare trait of such gadgets has led the new wave to add them to the crucial of their routine life. Built-in safety features of smart safety devices and wearables maybe help reveal females' current health status. 
Chiefly, the SOS features of such wearables may have contributed much concerning females' safety. It just demands a long press on the device's power key, and the alerts and calls are sent to the added emergency contacts. 
What is the role of mobile apps in women's safety?
In women's empowerment, mobile apps play a significant role. It incorporates every essential aspect that can help handle females' routine activities, meet their entrepreneurial needs, keep them safe, and much more. 
You can even witness the climbing mobile app usage in almost every industry. In fact, women are also coming forth to learn about varied things that can ease their lives, like staying updated with a technological invention that contributes to women's safety. 
Cost to develop a women's safety app
Well, we can't obtain a fixed cost for women's safety app development. But,  at least we can find an estimate considering the factors that may affect the cost of mobile apps for women's safety. 
Factors affecting the cost of women's safety apps
Type of app you want to develop; simple, medium, or complex
The platform you choose to develop your app
Features you want to include
Location of the app development team you hire
The time it takes to build an app
Tech stack of the mobile app you are going to use
Roughly stating, a basic cost to develop a women's safety app may range between $30,000 to $50,000.
Key takeaways
Women's security should be prioritized globally for economic and social development and to meet other development goals. 
We expect that such factors may pop up as a shield between mishaps and women, especially women's safety apps, safety devices for women, wearable devices, and more, which may ahead let us witness a huge downfall in the crime rates against females. Besides a safety app, more technological advancements will soon help catch up with more women's safety elements that may let women stay safe and confident wherever they are, at home or workspace.  
Witnessing the insights of the growing need for a women's safety app, you may take ahead your interest in building an app for women's safety. You can also come forth with a women's safety app that may outperform, including all the necessary features that may help women in need. For that, you need to hire a skilled and innovative mobile app development team.
At this edge, Emizentech will meet all your business needs. Contact us for a free consultation today!