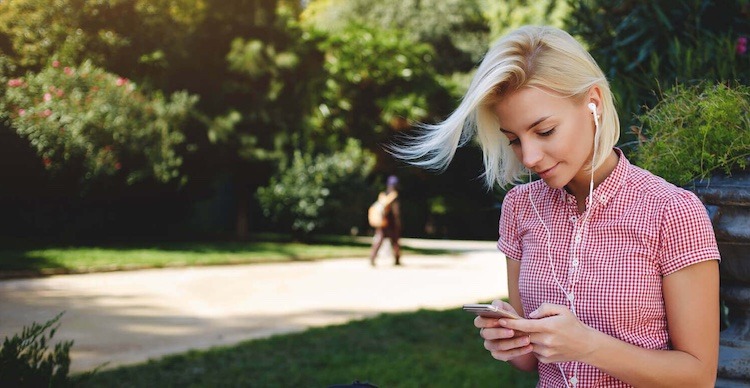 As many app marketers would confess, the trickiest part of the app marketing is to acquire not just app users but paying customers. This is when it is really easy to go over your user acquisition budget, because you just don't know the landscape of apps you're competing with. But if you have an access to app market analytics to factor into your user acquisition efforts, you can actually drop your acquisition costs. I this article we want to give you an example of a company that did just that.
Ok, so let's take a look at how language learning app, WordDive, decreased their paying customers acquisition costs with the help of our Intelligence tool.
"We always back decisions with data and App Annie is, together with our own performance data, the most important source for it."

—Lauri Leinonen, CMO at WordDive Ltd
Who
WordDive is a language learning app that uses AI to teach spoken English, detecting pronunciation mistakes and providing personalized feedback. With its HQ in Finland, WordDive supports users in the US, Germany and Sweden. Its mission is to create an outstanding app for learning real-life English language. The app offers material from beginner to advanced levels in English, including content and exercises for writing, reading, listening and speaking..
The Challenge
WordDive's ultimate goals are to offer a service that allows users to speak real-life English, even in complex situations. With that at the forefront of the company's purpose, WordDive is also concentrated on achieving profitable growth while scaling.
The three key targets guiding the business strategy were:
Decreasing CPA (cost per acquisition*)
Increasing of CLV (customer lifetime value)
Identifying the correct markets for growth
The app is a fundamental channel to reach these goals and is, therefore, the primary focus and vehicle for growth.
In order to achieve these goals, WordDive harnessed App Annie Intelligence to better understand the competitive landscape and the wider market, specifically in regards to customer acquisition and product feature comparisons.
Using App Annie Intelligence to guide its strategy, WordDive's goal was to create a unique customer value for its users by taking its speaking technology from beta to production.
The Solution
Using App Annie's Intelligence platform, WordDive was able to analyze their biggest competitors, the wider language learning industry, along with the behavioral trends of the WordDive app's users. The team also analyzed other industries. For example, understanding trends in the mobile games sector helped them to understand how users stay engaged in a game, motivated to pursue the next level. Alongside this analysis, the team also experimented with testing advertising and product features.
"Implementing sentence and conversation modes and free trial model contributed enormously to reaching our CPA target."

"While six people on the team use App Annie Intelligence weekly, other team members often delve into the insights ad hoc to support strategic decisions with real-time insights. For example, team members might want to know what CRM is getting the best traction in the market."

– WordDive team.
The data was exported to excel and compared with analyses of the app's own insights. Almost all of the metrics available with App Annie intelligence – in particular,  revenue and retention estimates, advertising and market sizes – were used by WordDive's marketing team and shared with wider teams to guide product development decisions.
The Results
By understanding both industry-specific and wider more holistic trends, WordDive has built a strategic roadmap for the next few years, from 2019 to 2022. Another key finding includes understanding that current market size is not a limit for future growth and evolution.
Since analyzing the customer acquisition and retention strategies of direct competitors and multiple apps from other categories, WordDive subsequently decreased its CPA in the US from 485€ to 28€ in only 14 months  (August 2018 – October 2019). Payment conversion in the US also increased from 0.1% to 6.6 % within the same timeframe.
*To note: Decreasing CPA refers to the decrease in the cost per acquisition of a paying customer.