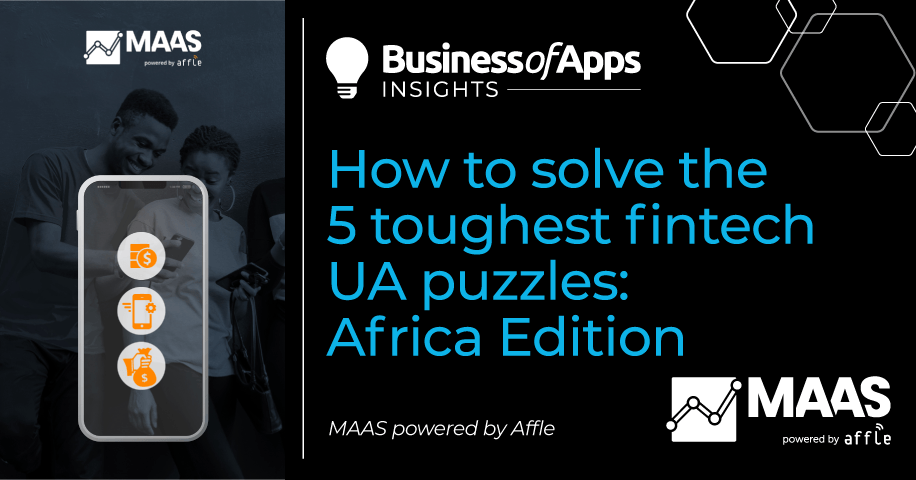 Today working in the African app advertising industry is bound to give front row seats to history being made. The continent broke funding records just last year and is confidently galloping to become the next big global startup hub. The success of homegrown brands like Kuda, Mr D Foods, Takealot and Halan has proven the region's entrepreneurial mettle. I get a sense of déjà vu seeing the present state of the African tech startup space, taking me back to the early 2010s. Global media was abuzz with regular updates on India's revolutionary startup disruption. The country's consistent tech innovations and the flourishing of homegrown brands like FlipKart, Oyo, Swiggy, Zomato created startup history for the better part of the decade.
Having closely observed India's story of success, it's safe to say that Africa's app economy is just getting started with the best parts of its journey. Back in 2018, the implementation of the African Continental Free Trade Area (AfCTA) made the continent the largest free trade area in the world, attracting foreign investments. Politically, policymakers are unifying to ease business execution by reviewing regulatory frameworks. Interestingly, Africa today is also home to one of the youngest populations with 40% being below 15 years. To me it seems, the stars have aligned to prime the region to be the next big fintech powerhouse.
What does the African fintech space look like?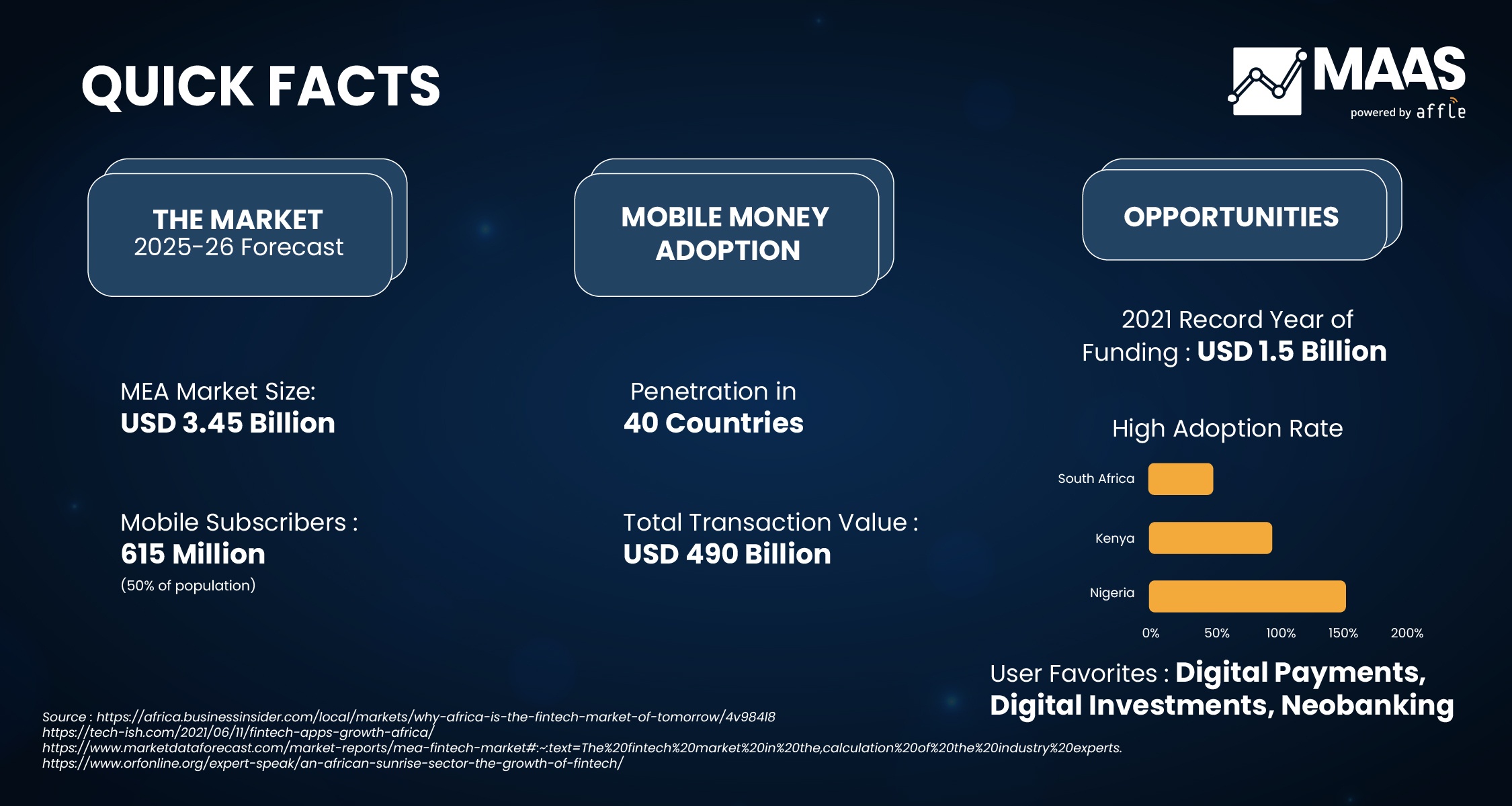 Source: MAAS by Affle
North Africa is home to about two-thirds of the continent's unbanked population with a deep gender gap in financial inclusion, which fintech can help minimize. The African audience bypassed the landline era in their path of digital advancement and took to mobile; mobile money shows a comparatively higher adoption rate than traditional banking opening up vast avenues of opportunities in the region.
5 fintech UA puzzles to hack in Africa
The progression of Africa's digital evolution shows an impressive upward curve. Africa's youth is a mobile-first generation. Mobile marketing is a significant channel to explore for scale and profitability. The competitive African fintech space makes it challenging for brands to foster customer loyalty. Therefore, keeping customer acquisition costs low is a priority to minimize excessive cash burn. In this market, focus on CPM campaigns optimized to CPA to understand the entire user journey until monetization.
Puzzle 1
The Challenge: Reaching out to a target market that faces infrastructural constraints.
The Solution: Low user awareness among prospective customers makes it harder for advertisers to find the right channels to reach the target market. Creatively, brand messaging should look at making users aware of the benefits of digital finances and how they can avail of it through their app. In the pre-install phase, diversify acquisition campaigns across SMS/email, in-app ads, third-party/native app store recommendations or premium publisher inventories.
Here channel diversification is an intelligent tool to incorporate into the marketing strategy, especially when looking to penetrate deeper into the cities. A well-spread channel diversification strategy helps to not only understand and optimize effective communication touchpoints but also eliminate wastage on marketing budgets to prioritize cost-effectiveness and ROI.
Unified audience platform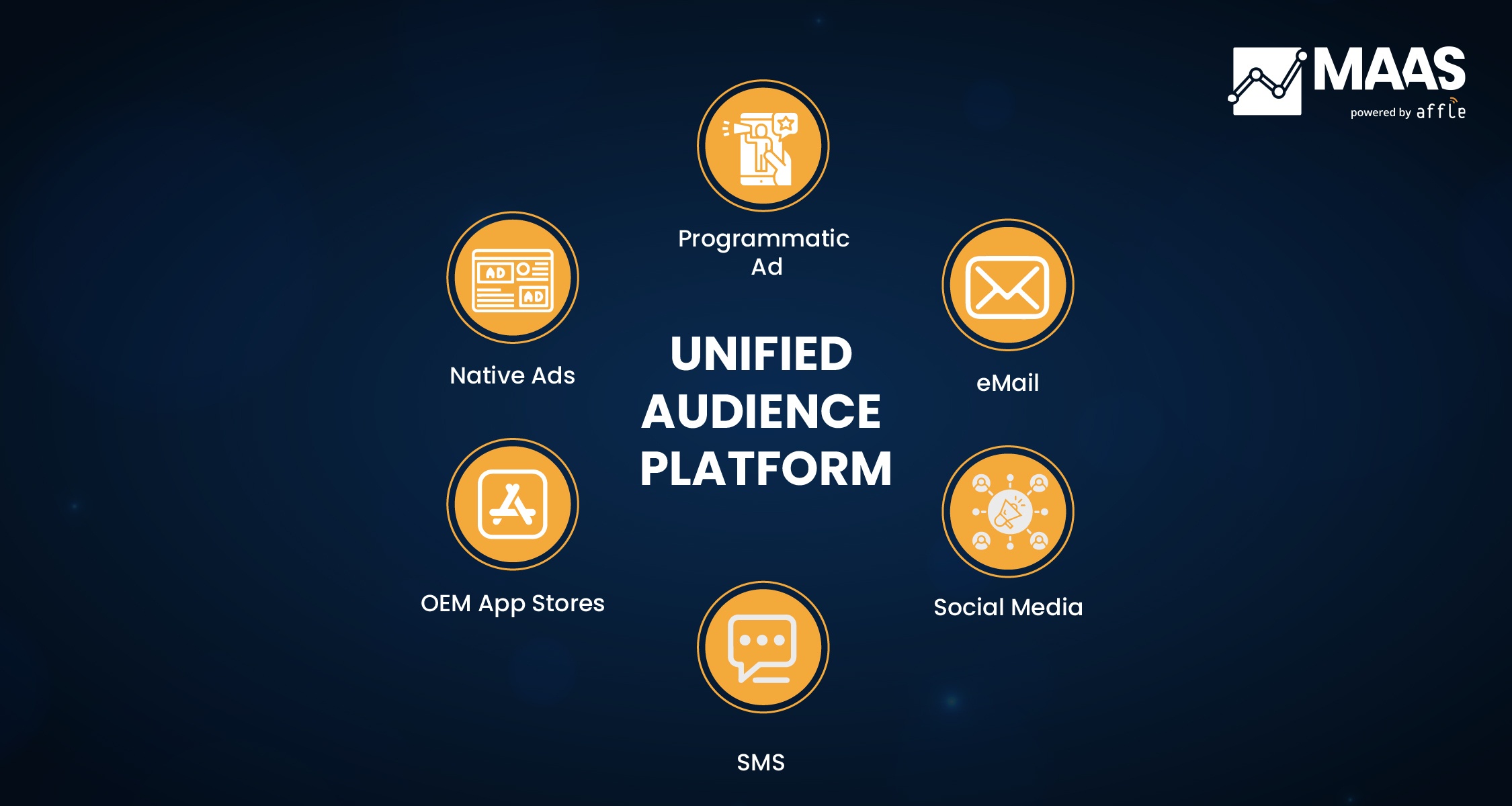 Source: MAAS by Affle
Puzzle 2
The Challenge: Keep user interest high in an evolving market with low network coverage.
The Solution: The first ad has hardly ever convinced a user to install their apps. While there are plenty of ad formats available to engage the users, it can be challenging to implement those in a market where some regions have poor connectivity and low network coverage. In such a scenario heavy-duty formats may backfire. Compression of creatives definitely helps but strategic ad placements can significantly increase the chances of conversions where there are limitations to experimenting with formats.

For areas with patchy coverage, focus on display ads placed at various touch points on the user's phone – the home screen, lock screen, app store suggestions, banners, and interstitials for continued brand recall.
Types of ads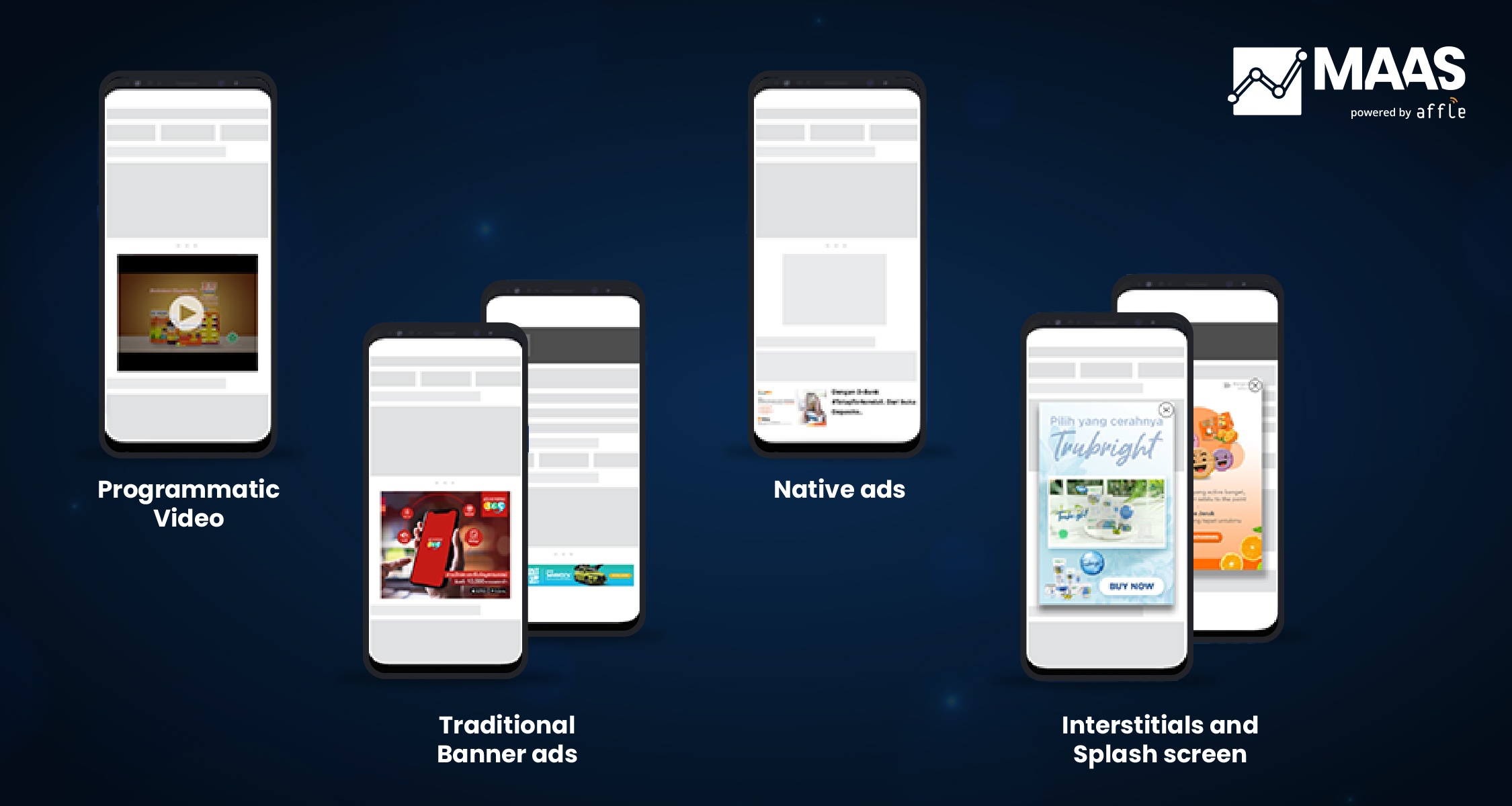 Source: MAAS by Affle
Puzzle 3
The Challenge: Retaining customer loyalty in a highly competitive region.
The Solution: About 50% of Africa's 5200 tech startups are fintech brands. The competition is similar in intensity to APAC's thriving eCommerce market. In recent years, APACs mobile marketing has heavily leaned into prioritizing quality over quantity for good reasons.
Programmatic-based precision targeting has repeatedly shown better ROAS for app marketers helping them build a high-quality pipeline of users who show better conversions down the funnel and easier day 30 retention. App market leaders in APAC across verticals like FoodTech, gaming, and eCommerce are noticeably powering up their programmatic channels through hyperlocal targeting, and day parting to attract higher quality installs. In the African finrech space, such precision targeting can lower marketing budgets for startups as they witness better trends for DAUs and user retention.
Programmatic targeting
Source: MAAS by Affle
Puzzle 4
The Challenge: The African audience has low disposable income posing an uphill challenge for user monetization.
The Solution: Africa is not foreign to a variety of economic obstacles that have made frugality a general habit of the continent's people. As an app marketer, once you have locked on to your monetization plans, it's time to make your app a habit among your users. To improve your in-app engagement for newly acquired users, the first step is to ensure you have invested in the right audience pool.
This is where optimization comes into play to understand the true ROI value of your channels. Increasing the unique user reach of each channel becomes an important metric to consider for scaling the quality of the audience bucket. Understanding audience overlaps, with the help of your mobile marketing partner, gives insights into better-performing channels based on user attribution. To further improve campaign optimization for better segmentation, targeting and improved ad experience, talk to your advertising partner about a recommendation system.
Present vs true attribution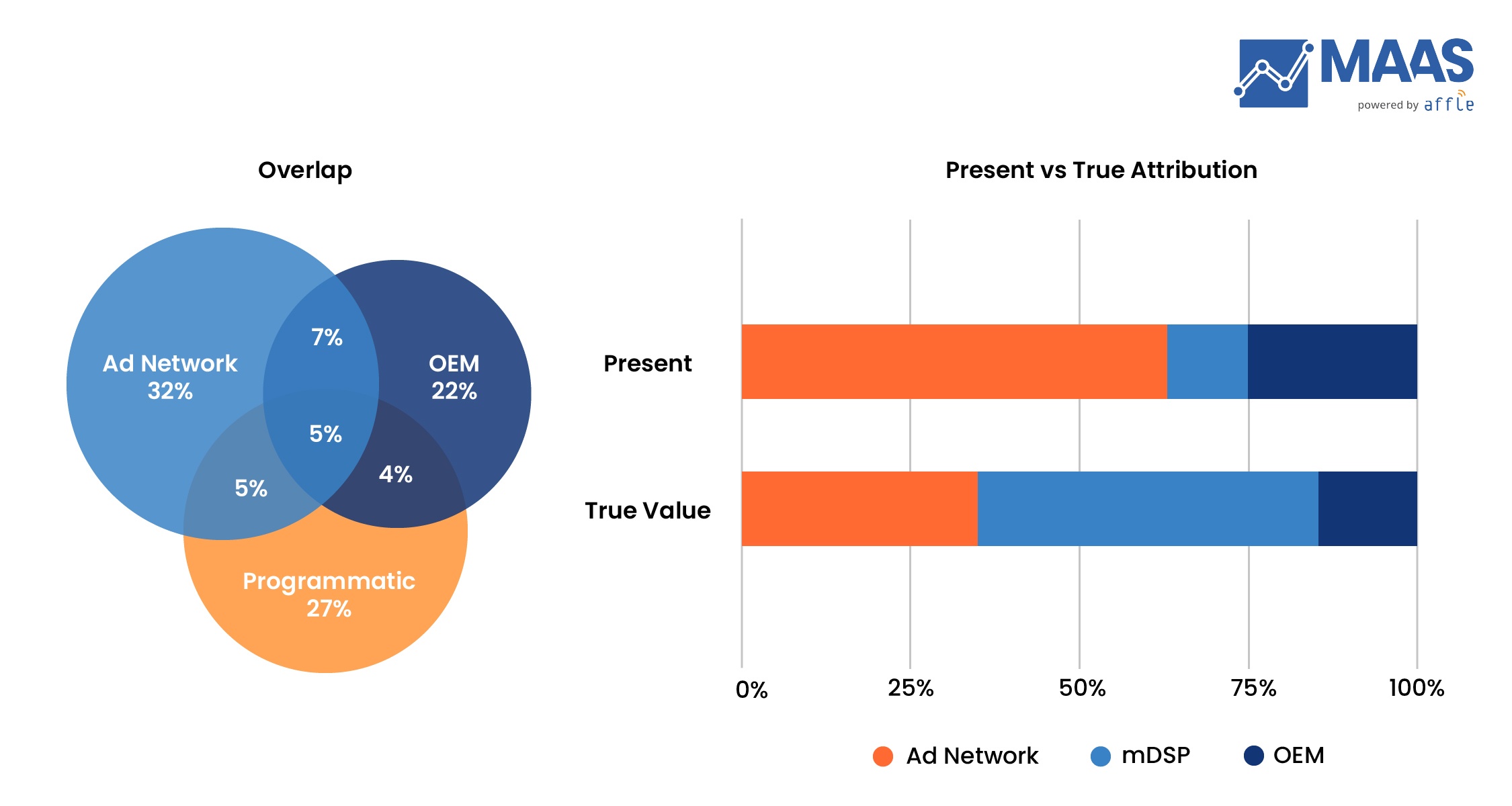 Source: MAAS by Affle
Puzzle 5
The Challenge: Africa's unique socio-economic challenges in this developmental stage demand a hawk's eye on lower customer acquisition costs (CAC).
The Solution: Mobile is fast and to keep up with the pace, a mobile marketing strategy is incomplete without real-time, transparent, granular data insights. The overall app advertising ecosystem resembles a maze with an acute problem of plenty. A unified audience platform gives a holistic comparative analysis of each channel's performance for KPIs being tracked, making it easier for app marketers to view all the campaign data on one platform. The consolidation leads to better budget distribution strategies aimed at garnering higher ROIs. Competition analysis, creative level optimization and campaign recommendations are added bonuses to a unified approach.
Get set, ready and go!
Africa is the last frontier for an app marketer to come in and create a truly disruptive experience. I had the pleasure of listening to Joel Rao, CEO, Dentsu Digital Brands, in a podcast on MAAS platform that I feel appropriately sums up the current African ecosystem – "A lot of innovations are being born from within the continent, from a growing population that's under the age of 23. It's really interesting to see how much you can actually be able to get out of this population. And it's an educated population too. So if you want to come in, and be part of the untapped frontier where a lot of innovation is happening, then this is the place to be. This is the place where you can actually create generational wealth and not just generational wealth, but also create a generational value to society at large."
The 2020s is Africa's decade. The continent is determined and well on schedule to become a tech hotspot for local and global brands in multiple sectors – finance, retail, food, social, entertainment, and gaming to start off. The safari has just started. I am quite excited to witness how programmatic advertising and the launch of the Unified Audience Platform from MAAS platform will chart the next growth story in the African app marketing space.
If you are interested in speaking to African app UA experts from MAAS platform, connect here.