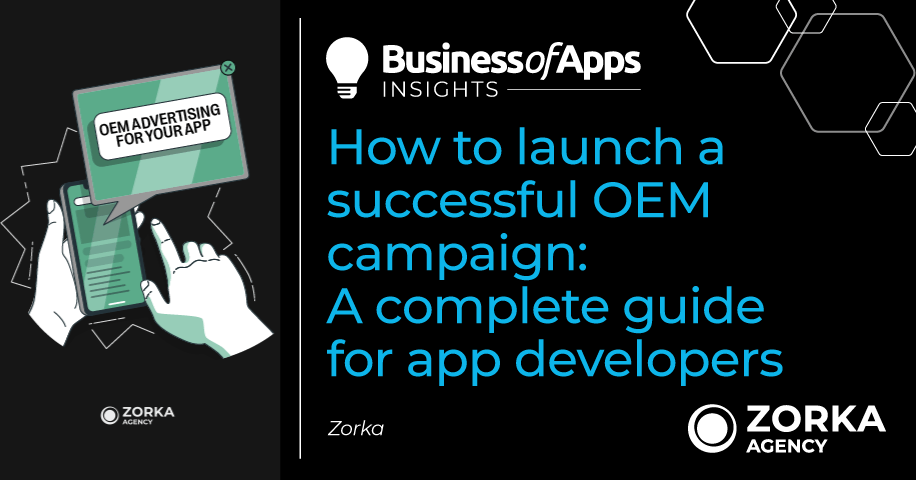 OEMs (Original Equipment Manufacturers) are advertising platforms provided by Android mobile phones as a part of their operating system. Previously, we have explained why OEMs are going to take the leading role in User Acquisition channels in the next few years. OEM is a non-traditional and still not well-known performance marketing source, it has specific technological features that lead to:
Quality traffic, fraud-free ad placements, and highly predictable campaign results
Limited products can be advertised within OEMs. Today with OEM advertising you can only advertise mobile applications
Seamless ad integration into the user's journey
You can learn more about OEM traffic source features, the state of the global Android market share, and overall OEM market potential in Zorka.Agency's latest whitepaper. In The Ultimate Guide to OEM advertising whitepaper, our team shares tips and tricks on how to leverage the full power of OEM advertising based on their experience.
Here, I would like to mention a few things that each app developer needs to pay special attention to before, during and after launching the OEM campaign.
Before launching an OEM campaign
OEMs are only suitable to promote mobile apps. Before launching an OEM advertising campaign, you should measure your product market fit. Check these three key steps that can help get you started:
Determine your target customers
Measure your brand awareness
Estimate your Android market capacity
Let's look closer at each of the points and explore their importance.
First of all, on-device campaigns are not suitable for apps with a small number of users. OEMs learn how to promote an app by analyzing users' behavior, buying patterns, and preferences as well as other insights. So for a recently published app, OEM sources would not have enough data to produce an informative and reliable estimate. That's why we recommend building a core user base before turning to OEM sources to promote an app. To create a core user base for an app, it's a good idea to try Meta or Google sources first.
Second, an app needs to have an eye-catching and recognizable app icon to drive better performance of an OEM campaign. That way, your app will stand out from the other Recommended Apps. It could be achieved if customers are acquainted with an app's brand image and recognize it.
Third, before launching an OEM campaign, we recommend analyzing local Android market capacity, especially when the budget for a campaign is huge. It's likely that the budget that you want to allocate for the OEM campaign is excessive as there are simply not that many devices in a specific region to invest in.
Running an OEM campaign
OEMs are brand-new User Acquisition sources on the market, and not all the marketers working with a product have an experience with it. Fewer know the peculiarities of the OEM ad sources.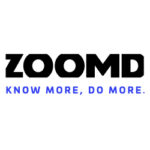 To run an OEM campaign, we recommend app developers ask OEM platform managers to assist in the process. It can be useful and effective to reach out to people who know a platform inside out, and who can and would be willing to help. The OEM platform managers can provide legal information, guide through the technical features of the platform, as well as advise on launching a campaign with them.
We also recommend asking for help from vendors that have direct relationships with managers from different categories of OEM platforms. They will be able to ensure that the business goals of the OEM campaign will be achieved. Also, they can guide how to mix different UA and OEM sources, as they have experience and direct contact with the platforms.
Nota bene, when working with contractors, don't give one source to several agencies; this will make traffic generation much harder and less controlled.
Measuring OEM campaign results
There are three rules one should follow while testing and measuring the results of an OEM advertising campaign. They are based on the specific technical features of OEMs' sources.
First, test different OEM sources to see which one performs the best, but don't mix up the sources while testing.
Each of the different OEM platform categories has individual mechanics, an optimization process, traffic attribution analytics, and attribution time. That's why testing different OEM sources at the same time may affect the performance of your campaign. In order not to mess up the results of the OEM campaign by increasing the purchase cost by yourself, marketers don't recommend testing OEM Advertising Platforms (SSP) and Original Technological Platforms with direct OEM traffic at the same time. In that case, take tests in different months and compare the results after. However, testing Recommendation Platforms (APK) and Original Technological Platforms, or APK and SSP at the same time would be an option, as you don't create situations of repurchasing the same traffic.
Second, avoid comparison of OEM testing results with other performance sources.
However, it's a good idea to compare ad placement results in different OEM sources. If Meta is where you analyze creatives first, then the OEM platform is where you analyze ad placements. Most OEM platforms don't offer ad placement for creatives. The most common ad format is your app icon that appears as a recommendation in different user on-device touchpoints. That's why it's crucial to analyze ad placement results in different OEM sources. Also, we advise you not to compare the campaign results of different performance sources, since the essence of their work is different.
Third, attribution of the results of an OEM campaign should be done within a month.
For some sources such as Huawei and Recommendation platforms, the average validation track for OEM advertising results is at least 30 days due to the nature of user experience.
Conclusion
Nowadays, app developers and marketers have a great opportunity to reach their target audience by leveraging OEM sources provided by Android.
OEM ads can be placed at many customer touchpoints throughout the device experience. By running UA campaigns directly on devices through OEM, app developers can drive higher conversion rates, sales, and number of installs.
In Zorka.Agency, we do believe that OEMs are the next big thing in performance marketing and encourage app developers to take OEMs sources in their digital marketing strategy. Have a closer look on the OEMs future and its peculiarities by downloading our latest research here.