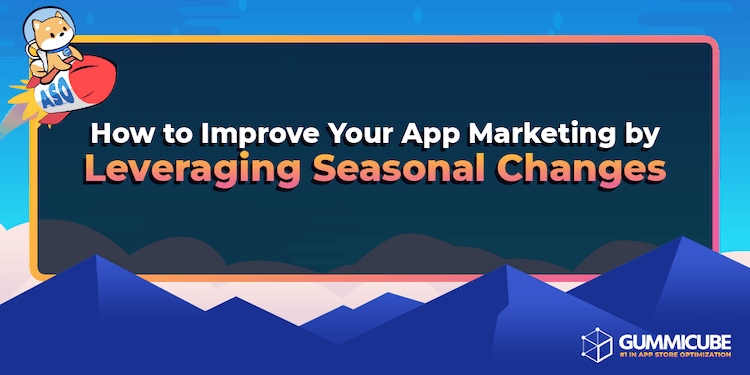 Is your App Store Optimization (ASO) strategy changing with the times? It's important to update your app marketing efforts frequently to keep up with current trends and demands. One important aspect of that is aligning your app with the seasons.
Incorporating this into your ASO includes considering current trends in keyword optimization and creative optimization. This is best executed when planned out well in advance. Allow yourself enough time to properly index for upcoming seasonal search interest and have tested creative sets fully deployed at the most opportune moment.
Keyword Optimization
Indexing for keywords is an important part of the App Store Optimization process. This applies to seasonal terms as well as evergreen ones. In order to index for terms, you need to target them properly in your metadata.
Seasonal Updates
What seasonal updates should you make? While you will need ASO software to conduct deeper research into the specifics for your app, a good rule of thumb is to update your metadata to reflect the current season, upcoming holidays and major events.
Targeting relevant seasonal terms can serve multiple purposes. First, it can increase your chance of ranking for those terms. This can put you ahead of your competitors who didn't think to target them and improve your visibility in searches. Updating to include seasonal terms in your title or App Store subtitle can also help connect the app to the audience queries as well as the app stores, potentially improving your conversions.
For Example
Black Friday is a seasonal term particularly important for shopping apps. Apps with Black Friday deals need to target the term if they want to keep up with their competitors. The visible assets, like screenshots and icons, must also emphasize their Black Friday product offering to convert and rank better for relevant terms.
We can see this in action with apps like Ericdress Fashion Clothes Shop. With the major shopping weekend approaching, the app has updated its subtitle to "Black Friday & Cyber Monday Sale." This helps it target those terms to appear in searches for them and clearly tells users that they can find sales on the app.
We can see a similar update for Slickdeals on the Google Play Store. In 2019, the app changed its title to swap out "Shopping Deals" for "Black Friday Deals." This helped it target that keyword and showed users searching for apps that they could find sales during Black Friday there.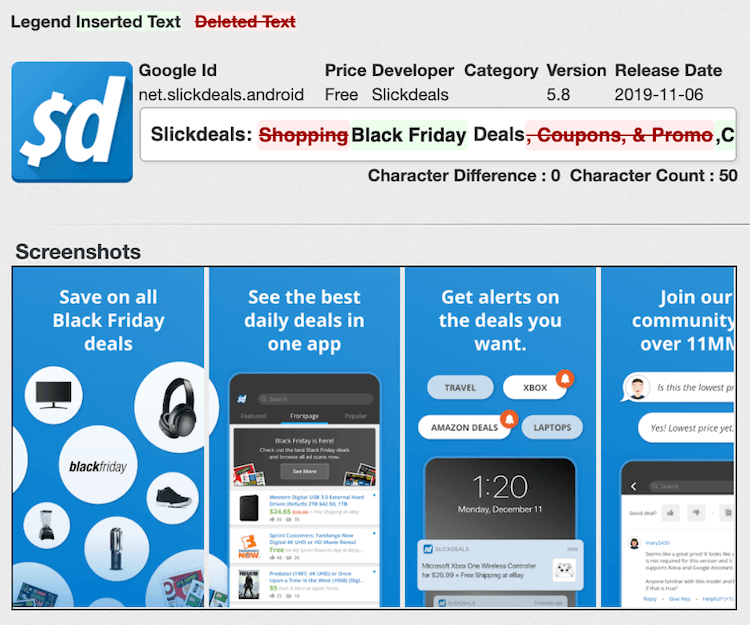 Creative Optimization 
The creatives (icon, screenshot and videos) your app uses play a major role in your conversions. Screenshots in particular take up a large amount of real estate on your app store listing. As such, it is critical that you optimize your creatives to align with your seasonal changes.
Creatives that can show users how the app is relevant to their needs can be a deciding factor in whether or not the user downloads the app. Should the creative set connect to their search query, whether visually or through the screenshot copy, it's more likely that they'll download.
When you update the creatives, it's helpful to include seasonal imagery. Iconography is important, so apps will often adjust their screenshots to include visuals relevant to the season or event. This can include pumpkins during Halloween, snowflakes and presents during the winter holidays and so forth.

If the app has updated features for the season or holiday, the screenshots should incorporate those. Using screenshots to highlight holiday events for games, popular gifts for shopping apps or seasonal styles for fashion apps can let users know the app is current and relates to their needs during that time of year.
When search trends fluctuate during seasonal changes, you'll want to update your creatives to reflect the new keywords you're trying to rank for. When users search the term and see your app, seeing their search term in the creatives will help connect their query to your app. This can help improve your click-through rate on a term and increase your rank for it.
By connecting your app to seasonal imagery and in-demand terms, your app will appear more relevant to users, and their clicks will make it more relevant to the stores.  This can further increase your keyword rankings and visibility to reach even more users.
For Example
In the gaming space, some apps will update their icons to incorporate the same overall layout, incorporating seasonally relevant colors and themes.  In one example, a matching game with over 1,000,000 installs improved conversion by over 5% in October by changing the icon's colors and patterns from their standard motif to a halloween theme.
Shopping apps targeting Black Friday terms should use this opportunity to highlight their Black Friday deals in their screenshots. Flipp is one such app, which changed its screenshots to a black color theme calling out "Deals at 2000+ stores" and "Be Black Friday Ready" in its copy. This helped establish relevance visually while it targeted the "Black Friday" keyword.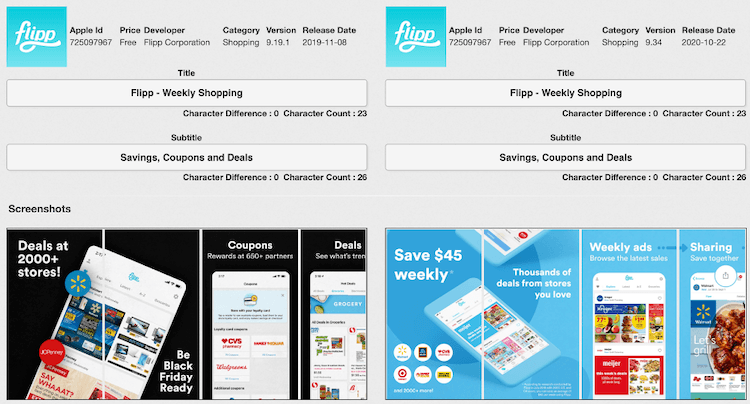 Another example of seasonality in action comes from McAfee. McAfee capitalized on popular design trends for the holidays by utilizing winter imagery in its creative.
The mobile security app also updated its creative sets for the holidays by integrating thematic copy saying: "Protect your device this holiday season." Even though the app is not holiday-focused, that still demonstrated that it's up to date and relevant. This led to higher conversions and click-throughs on its targeted terms.
The increase in clicks and downloads, combined with McAfee's keyword targeting, boosted its rankings for terms related to its core features. The app achieved top 5 ranking for "open VPN finder" versus ranking in a lower position previously, indicating it was getting more clicks from users searching that term once they saw the creatives.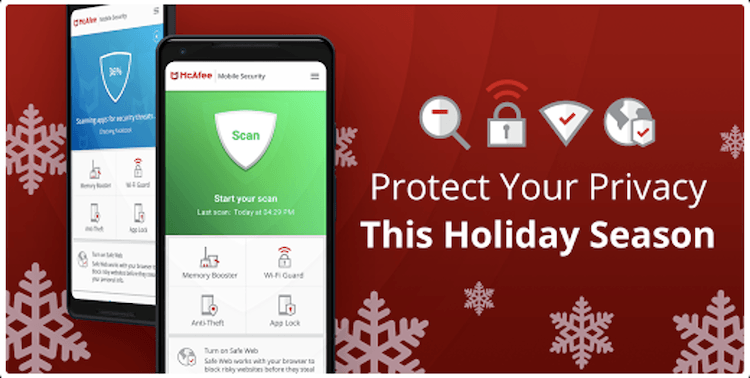 Indexation Time
Updates take time. Since ASO is an iterative process that requires testing and building upon successes, it is advisable to plan ahead and apply seasonal changes with time to spare.
When an app updates, the stores' algorithms will scan its declared metadata fields for keywords and begin indexing the app for those terms based on relevance and click-through rate. This process can take time, typically in the range of 30-45 days.
With that in mind, you'll want to give yourself enough time for each update. Be sure to research and see what converts or performs well and what terms are trending during the season. This can help inform what you implement into your metadata and creatives while giving you time to index for the keywords after you update.
For Example
We can see a good example of this by going back to Slickdeals in 2019. When the app updated to target "Black Friday" terms, it did so well in advance of the date. This included both its title and screenshots, so users could quickly see how the app was relevant to the keyword.
The update was launched a few weeks before Black Friday, giving it time to build its ranking for the keyword. As a result, it ranked high for the keyword when users began searching for apps for Black Friday shopping, both during the lead-up to the day and during it.
Overall
 App developers and marketers need to keep up with seasonal trends if they want to stay competitive. The best way to do this is by updating with seasonality in mind, including new keywords and creatives that integrate seasonal events and holidays. If they can launch the updates with enough time to properly index for the terms and build keyword rankings, developers can keep up with the competition any time of the year.