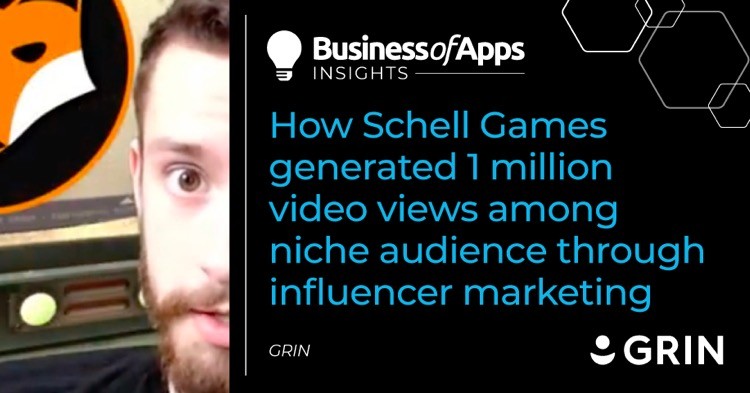 From education to pure entertainment, Schell Games' goal has always been to provide interactive VR experiences that can appeal to every audience. And as the company prepared to release I Expect You to Die 2 in 2021, the marketing team knew it needed to execute a strategy that directly reflected that mission. 
Schell Games set its sights on social media content creators to generate awareness and build hype for its latest release. With a budget of $50,000, the team set four ambitious KPIs for its influencer marketing campaign:
A CPE of less than $1.00
Over 1 million impressions
Over 1 million creator video views
Work with at least 30 creators
A winning campaign executed in 3 phases
Schell Games planned its campaign in three phases from June to December 2021.
The "pre-launch phase" focused on building brand awareness and leveraged content creators to demonstrate gameplay from the original game and generate buzz for the upcoming sequel. Schell Games measured success during this phase based on video engagements and audience sentiment. 
The "launch phase" continued building awareness and began focusing on conversions as creators demoed the new release and pushed their audiences to associated store pages to buy the game or add it to a wishlist. During this phase, the company kept a close eye on which creators were responsible for the most sales and wishlist ads. 
The "post-launch phase" focused solely on conversions. Creators continued to demo gameplay and informed their audiences about holiday promotions to drive more sales and turn wishlist items into actual purchases. 
An innovative marketing strategy for authentic promotions
Schell Games allowed its influencers to create its ads instead of running ads featuring creators. The marketing team did not give creators a specific brief and told them to create content using their own voice and messaging on each post to promote authenticity.
"We saw the trend of incorporating content creators across your marketing activities, and we jumped on that by not just having ads with content creators but also having content creators create the ads," Schell Games Marketing Manager Dwayne Waite Jr. said. "I saw that they were able to put their own voice, their message, and their authenticity in a way that I couldn't do. And they created some really awesome stuff for us."
The result was unique content across seven different platforms.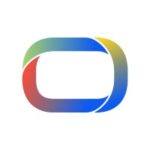 Twitch: Livestream and "let's play" videos
Facebook: Creator ads and "let's play" videos
Instagram: Branded content, creator content, and creator ads
YouTube: Creator videos and game highlights
TikTok: Creator highlights and creator ads
Twitter: Creator content
Reddit: Creator ads

 
Some creators produced episodic content that went through the original game one mission at a time. Other creators leveraged their TikTok expertise to create rare and technical vertical gameplay videos with exceptional engagement rates. Some creators even took promotions offline and showed up to in-person events cosplaying I Expect You to Die characters. 
"When I talk about influencer marketing, I talk about that win-win-win philosophy," Waite said. "If the creators have good content for their audience, their audience wins because it's great content. The creator wins because their audience enjoys their content, and we win because the creator is happy and comes back to us for more [collaborations]."
Results that speak for themselves
Schell Games' creators went above and beyond for the brand because it gave them so much creative control over their content. The company understood that no one knows the creator's audience better than the creator themself and offered complete freedom to make the type of content their audience wanted to see. 
The strategy helped Schell Games accomplish all their campaign goals while coming in $16,000 under budget. In just six months, the team generated:
48 creator partnerships
1 million video views
1.4 million impressions

 

$0.51 CPE

 

50,000+ engagements
Overcoming roadblocks with the right creator management solution
Executing a successful promotion with creators for the I Expect You to Die 2 release didn't come without challenges. With nearly 50 creators on its roster, Schell Games needed a way to streamline communication with its partners and eliminate back-and-forth messaging. It would then need to collect and organize incoming content and track how each piece performed—a nearly impossible task for a manual influencer marketing approach. 
Schell Games found its solution with GRIN's end-to-end Creator Management platform (click here to learn more). With GRIN, the team had access to:
Seamless email integration – Schell Games could batch, track, and send personalized emails at scale, making one-off messages a thing of the past.

 

Custom CRM – The marketing team could easily manage creator relationships, track payments, store campaign briefs, and pay creators from one place.

 

Organized content library – Schell Games had all creator content at its fingertips so the team could quickly find and repurpose pieces on various platforms.

 

Campaign reporting – GRIN automatically compiled analytics for creators and the overall campaign, providing Schell Games with a detailed look at its success.

 
"GRIN has everything we need to run our program," Waite said. "I can look at all of our creator reports and see how their channels are trending. GRIN has been fantastic to be that one-stop-shop for us."
Read more: Click here to view the full Schell Games case study and learn more about Dwayne's keys to success.