Subscription-based revenue models have become a very popular app monetisation strategy. They see users pay a regular fixed fee to access the app or its incentivising features, while developers keep on working on delivering more and better content. However, many app owners are holding off on introducing paid subscriptions, or they did implement them and are now at a loss to get the desired result and convert non-paying users into long-term subscribers. As usual, an intelligent approach and a close look at key metrics are the answer.
Which events to measure
Although each app is different, subscription models usually include three main events:
free trial;
monthly subscription;
yearly subscription.
This is your purchase funnel. You should track users at each of these stages to know how many of them convert into loyal, long-term customers.It is not even about the percentages, but rather about the evolution of that number over time and following app updates. This lets you know if your project is on the right track.
Each MMP, stands for Mobile Measuring Platform, tracks subscriptions differently. In myTracker, it is just another metric that is automatically measured along with the rest, with an instant breakdown by trial subscriptions, returning subscribers, conversions, number of subscription renewals, subscription revenue and other metrics. All data are available in the Report Constructor and Templates – no need for manual set-up.
Other tracking systems may require you to go through additional steps. You can map the start of a free trial to the user completing the registration form. If no registration is required, you can use the install as the free trial event. Just make sure to track subscriptions and subscription renewals separately to get an accurate representation of user engagement.
It is also important to take into account revenue parameters so that you stay on top of your ROI, including when it comes to new customers. Ideally, you should know the exact LTV of your users and how it changes if a subscription is extended. Higher ROI and LTV are good targets for both developers and marketers to strive towards.
It is also a good idea to put an event on opening a checkout page to see how many users end up there and which percentage goes through with the purchase. That will also let you know if interface changes have any effect on that number. The conversion rate you get as a result is a great metric to use for future optimisations. Just keep in mind that the firing of this event may not result in a purchase, because the transaction itself takes place store-side, outside the app.
Which app aspects should be your focus to achieve higher revenue from subscriptions
Subscription-based apps require a different and more thorough approach than other monetisation strategies. DAU and Retention Rate are key to ad revenues as what we are aiming is to maximise the time a user spends in your app. Apps with in-app purchases need quality customers or "whales" willing to spend money. Subscription-based apps lie somewhere in between. Getting more app downloads is important, but users able to pay for a 6-month or 12-month subscription matter just as much.
That is why it is so vital to find a skilled marketing expert, track in-app user activity, make rational and weighted decisions, and target the audience that will turn into subscribers. Good analytics and marketing make up more than half of the success. Even a poorly designed app can make it to the top if you have marketed it effectively and to the right audience.
App developers can do a lot to improve subscriptions and increase revenue. If you are designing an app or are about to release a big update, here are some points you should pay attention to: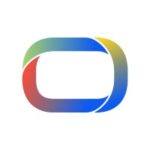 Onboarding
This is the process of introducing your product (and your subscription plan) to users. For a subscription-based app, it is of key importance to help users truly understand how it works, give them a taste of the value they expect from it, and let them see what they get for what they pay. New users need to be properly onboarded, shown the advantages of subscription, reminded of its existence and updated on benefits, perks and bonuses monthly, if not weekly.
To improve the onboarding experience and fuel the customer's interest in subscriptions, we recommend A/B testing. Test everything you can, from texts and icon colours to registration form types.
If time and money are not a constraint, carry out A/B tests for each user cohort. A user who comes in from an interest-based campaign on Facebook may behave very differently from a user who sees an ad on YouTube gaming channels. An ideal onboarding process (retaining and engaging users) is tailored to each cohort.
Free trial period
We highly recommend that you offer a free trial unless you have a good reason not to. Let customers see what perks they will get from subscription. A big challenge is to determine the nature and the length of the free trial period. There is no one-fits-all solution here, as different apps have different conditions of use. Some successful apps offer a week or sometimes even a month of free unlimited trial (Netflix). Others provide access to limited content (for example, four articles in The New York Times) before charging a subscription fee.
The most popular business model is freemium where users are offered free and unlimited access to some of the app's functions, with the premium content available to subscribers only. This helps build up a solid customer base to be later converted into paying users (the better the premium content and the more it is in demand, the more effective the conversion efforts).
There is no right or wrong answer and it really just depends on your product and the niche it occupies. The general advice would be to lean on your data, make sure you understand what your users expect and want from you, and constantly analyse available information. Work to improve the conversion rate at each of the key points (from ad click to app download, from app download to trial, from trial to short-term subscription, from short-term subscription to long-term subscription).
Analyze the key metrics, pay attention to points of conversion and embrace optimization, increasing the share of users at each stage.
Discounts
Everyone loves a deal. This is the only way to make customers sign up for 6 or 12 months, a great strategy because everybody wins. Users will enjoy a lower price plan with the extended commitment, and app developers can make more reliable quarterly revenue projections. The benefit of knowing that at least a portion of your user base is going to be paying consistently for the next 6 to 12 months often far outweighs any money "lost" through a discounted rate. Offering discounts also gives subscription apps the unique retention option.
Content
Because payment is monthly and recurring, expectations from your user base are going to be much higher than those of a one-off app payment or a free app. That means you are going to have to frequently update your features and provide them with new content. What is more, you will need to get your efforts noticed to impress both the new and old users. A list of updates in Google Play and App Store provides compelling evidence suggesting that the app is kept up to date and alive and the subscription pays off.
You have to simultaneously make your users feel comfortable enough to join you for the long haul through a seamless app experience (effective onboarding) and also excited enough to continue engaging with your app through your premium content, which can be enjoyed on subscription.
Stay connected with your audience, keep tabs on what kind of content they are most interested in, then send them push notifications and emails to let people know about latest updates. Then, over time, you will look at the metrics and see that your efforts have borne fruit.
What metrics to measure
For comprehensive analytics, use special tracking links when attracting new users. This will allow you to see the differences between audiences broken down by channel, their behaviours, the rate of conversion into subscribers and total ROI. With that information, you will be able conclude whether your marketing is effective, what aspect needs improvement and if you are on the right path.
All we can do with the data from marketing partners is to try to lower our CPC and CPA (cost per click and cost per action), while tracking all information on in-app user behaviour enables us to take steps to enhance more important metrics, such as ROI and LTV.
ROI will show real earnings from customers attracted through the ad channel and whether the returns justify the costs. LTV is an important metrics for subscription-based apps indicating what revenue we get from an average user for the time the app is in use. The more users you have and the higher the LTV per user, the more successful your product is.
All may seem simple. With subscription-based apps, you can't measure ROI and LTV the same way you would standard apps with ads, in-app purchases, or other revenue models. Time does matter here. First, identify the reference period. Think how many weeks or months it takes customers to become active and generate value.
There is no single answer for all apps. The point is that much will depend on how long the free trial lasts and how quickly the app can hook users. You may offer a 30-day trial period, but if your customers really love the content and subscribe before the end of the free trial, you may find that those installs are turning into subscriptions as early as within two weeks. If this is the case, the free trial period may be shortened to start calculating the LTV of paying users two weeks earlier.
We recommend analysing cohorts of new users for 30–60 days to understand their behaviour and see how long you had to wait for the first subscription. Even if you have a 7-day free trial, the biggest share of the payments will come 2–3 weeks later when customers realise that the free content is not enough. If your free trial is 30 days, give yourself at least 60 days from the install date to start calculating conversion percentage. Having these metrics (including CPA) at hand, pay attention to ROI and LTV trends.
Other metrics should not be ignored either. Always track the disengagement rate and active users (DAU, WAU and MAU). Keep an eye on the Retention Rate and Churn Rate, and check the ARPU to see average revenue generated per user per period.
Fine-tune and measure subscriptions in myTracker: start now for free.