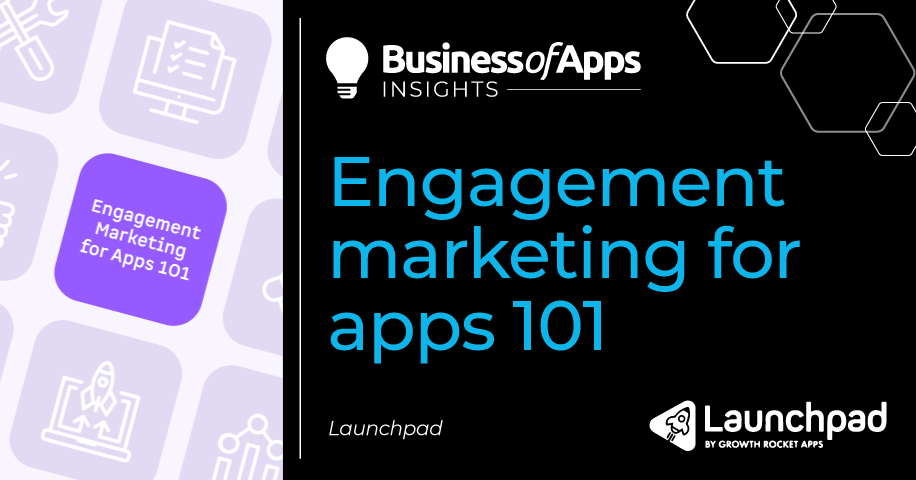 Engagement marketing is one of the most powerful tools you have at your disposal to help sell your app. Engagement marketing is a form of marketing that aims to boost customer involvement in your brand by building good relationships.
This form of marketing has many benefits, including increased organic growth, easier strategy optimization, and a better brand reputation.
Today, we will explain how engagement marketing can help boost downloads for your mobile application, some tips to increase user retention, and how you can measure the effectiveness of your campaign.
Research has already demonstrated the effectiveness of engagement marketing for applications. A white paper from the Aberdeen Group found that companies that used engagement marketing tools had better social media interactions, increased sales, and higher total revenue than those that did not.
If you want to discover how to use engagement marketing to get similar results, keep reading.
5 Engagement marketing for apps tips
As you can see, customer engagement marketing is quickly becoming one of, if not the, most powerful method with which you can engage your users. By following the five tips below, you can improve the performance of your application with users.
Personalisation
As more and more of our commercial interactions take place online, the demand from customers for personalization has only increased. For example, in a recent survey, 91% of customers prefer sites or applications with personalisation.
If you want to improve your engagement marketing strategy, you can use personalisation in the following ways:
Segment your users based on their habits, identities, etc.
Address users personally, using their name in emails is a fantastic first step
Give users a chance to provide feedback through surveys, chatbots, etc.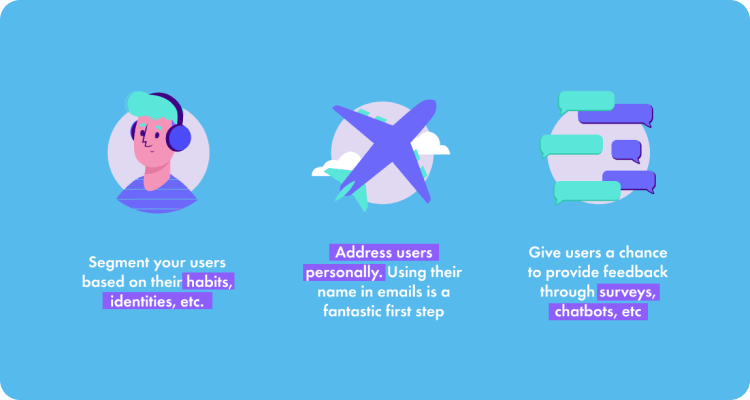 Up your content marketing game
Content marketing is one of the most effective forms of marketing used today. This form of marketing involves making content such as blogs, videos, and infographics to create interest in a brand's product or service.
Content marketing can be particularly beneficial for applications as it:
Can increase conversion potential, making readers of your content into users of your application
Create a closer relationship between your customers and your brand
Demonstrate how your product can solve problems potential customers may be facing
Rewards/Loyalty programs
Starbucks and many other food chains have been using the power of loyalty programs via apps to keep customers coming back. Just as customers in a reward program will return to a coffee store to get their loyalty card stamped, so will customers come back to your app if you provide them with some incentive.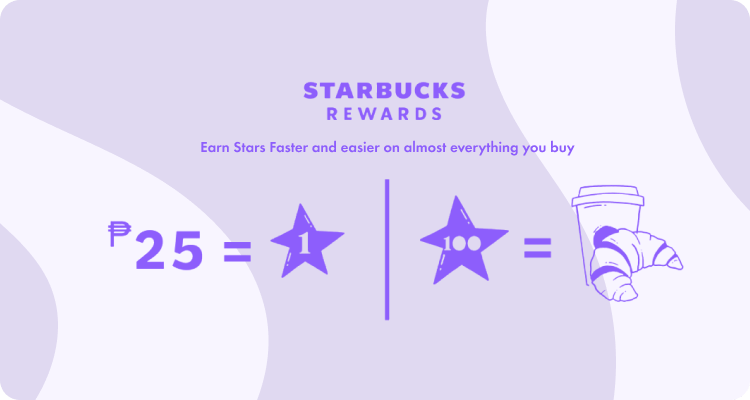 Some examples of benefits you could give to loyal customers include:
Coupons
Invitations to events
Special offers
In-app messages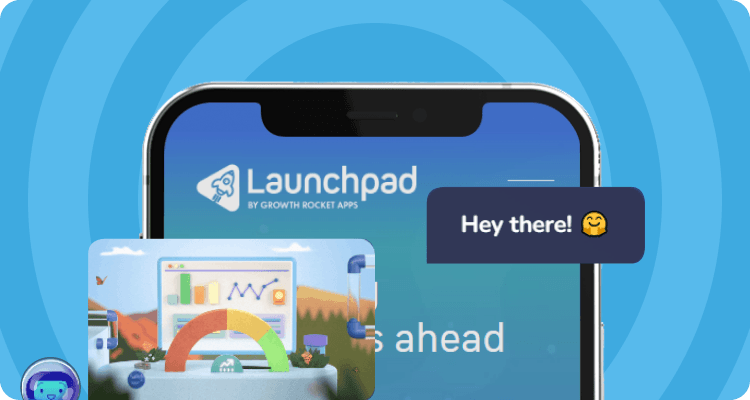 In-App Messages are some of the most effective tools applications can utilize to keep users engaged. According to Airship, in-app messages are the most effective communication channel, receiving eight times as many direct interactions as push notifications
Why? Unlike push notifications, these messages do not have to follow a strict format or be especially short. You can include much more information within these messages than in other forms of communication.
As well as this flexibility, you can design in-app messages to conform to your application's existing style. These messages may not feel like marketing if done well, just valuable information for your users.
Push notifications
A recent study has found that push notifications are the most popular way for businesses to communicate with their customers, with over 42% of respondents ranking push notifications as their most used communication channel. Why?
Push notifications have many benefits over traditional channels, such as emails, phone calls, and text messages. Just some of these benefits include:
Higher opt-in rates: If you clearly describe the benefits of allowing push notifications, you are much more likely to get customers' permission to send them. Push notifications have much higher opt-in rates than other channels, such as email and phone calls.
Easily personalised: Push notifications can be almost anything. If you want to inform users of a limited-time offer, a new update, or to come back to your application to maintain progress, push notifications are the best option.
Tracks behaviour: You can easily collect data on how your users interact with push notifications, helping you discover what different kinds of users are interested in knowing and when is the best time to send notifications.
Measuring mobile app engagement
To know how your mobile app is performing, you must keep track of key engagement metrics. These metrics give you a way to quantify how your app is doing and make changes to discover what keeps your users coming back for more.
We believe there are three key metrics you should keep in mind when analyzing your app's performance, which we will discuss below.
Engagement rate
You can understand engagement rate as the amount of time your users spend actively engaged with your application. This rate can include more than time and account for click numbers or other key metrics.
The ideal engagement rate very much depends on your business type. The average engagement rate across all businesses ranges between 0.04% and 16%. As a rule of thumb, a higher engagement rate is better in nearly all circumstances.
To calculate your app's engagement rate, divide total engagement (i.e., number of interactions) by the number of users you have and multiply by 100.
Retention rate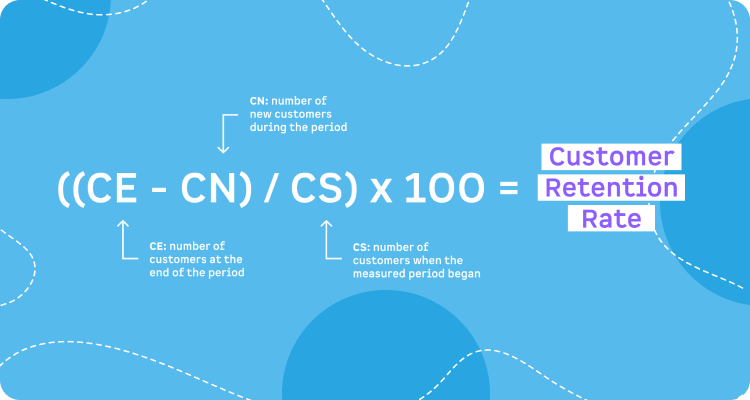 Your application's retention rate is the percentage of initial users that continue to use your application over a given period (e.g. – one month, half a year, etc).
Mobile app users are famously inconsistent. Over 20% of users only use an app once. As such, marketers measure retention rate over a long time. After a month, around 6% of initial users remain on average. Any percentage higher than this should be your goal.
To calculate customer retention rate, do the following:
Select a period you want to analyze
Calculate the number of users you have at the start of this period
Find the number of users you have at the end of this period, subtracting any new customers
Divide this result by the initial user base and multiply by 100 to find your retention rate
Session time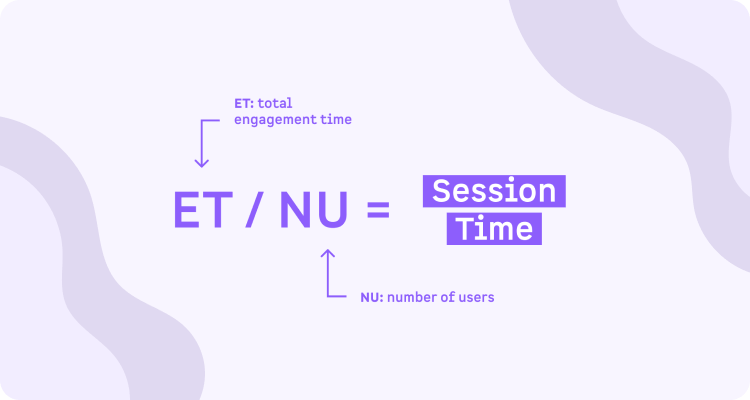 Session time is one of the most valuable metrics you can utilize to track your app's performance. Session time is the amount of time the average user spends on your application. With this metric, you can discover why users open your app and the pain points that make them close it.
The average user, across all applications, spends between 2 and 3 minutes on one application before switching to another. Should you then aim for more than three minutes? Not necessarily.
The ideal session time for your application depends on its purpose. For example, the engagement time for ecommerce applications is longer than for database-style applications, and for good reason.
You can calculate session time by adding the total engagement time on your application and dividing it by the number of users.
Conclusion
We hope this article has given you some insight into the benefits of engagement marketing and some ideas on how to use it to boost your application's downloads. If you would like to discover more ways to take your app's marketing strategies to the next level, check out our blog today!