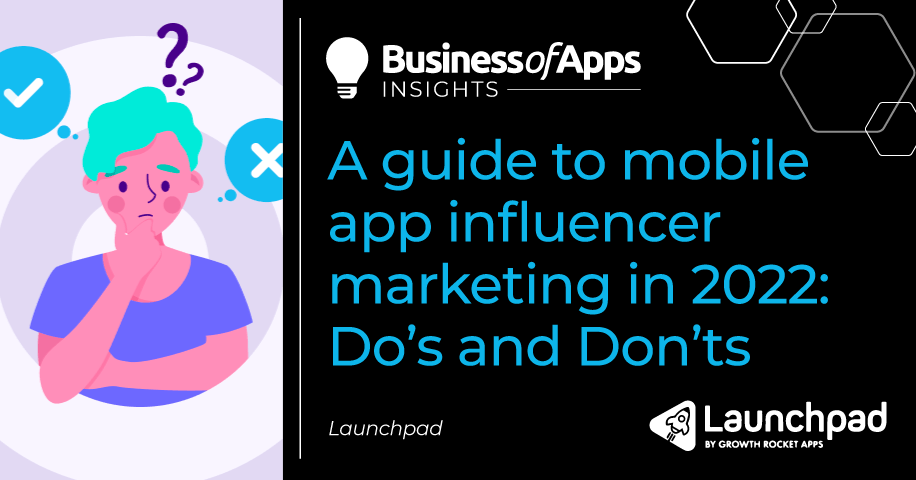 Have you recently been looking for new marketing strategies to promote your mobile app? It can be daunting when trying to think of new, trendy ways to boost your app's visibility, credibility and ultimately, downloads. However, mobile app influencer marketing may be the answer you have been searching for, as it provides a unique and modern way to get your app in front of the people that matter the most.
Influencer marketing is no longer used solely to promote hair treatments and beauty products, in fact, it has evolved a lot since its beginnings in the early 2000s and has changed the game for mobile apps in the process. It's so influential that almost 50% of customers depend on recommendations from influencers when making decisions!
If you are new to mobile app influencer marketing, we've got you covered. We are going to dive into the top do's and don'ts for creating a mobile app influencer strategy that meets your goals and Google UACs and we will answer all of your burning questions along the way.
So, what is influencer marketing?
As we mentioned, influencer marketing has come a long way since its origins and has become a powerhouse in its own right in the marketing world. Essentially, influencer marketing uses popular social media personalities, or often celebrities to endorse or mention products for a price. Influencers come in all different shapes and sizes, meaning they often specialise in different niches, and come with a variety of follower counts and engagement rates.
Wait, so there are different types of influencers?
Yes! There are many different types of influencers, and some may be more relevant to your mobile app influencer marketing campaigns than others, (but we will get to that soon).
Mega-influencers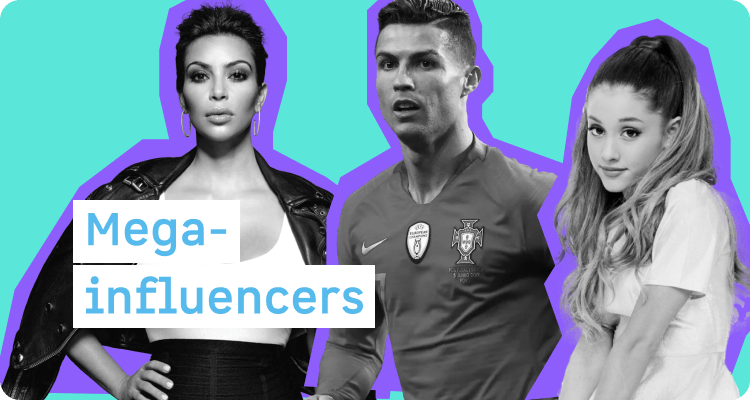 Mega influencers have more than one million followers, and are considered the "crème de la crème" in the social media space. Think of the likes of Kim Kardashian, Cristiano Ronaldo and Ariana Grande (yep, you'll need a big budget to bag these guys).
Macro-influencers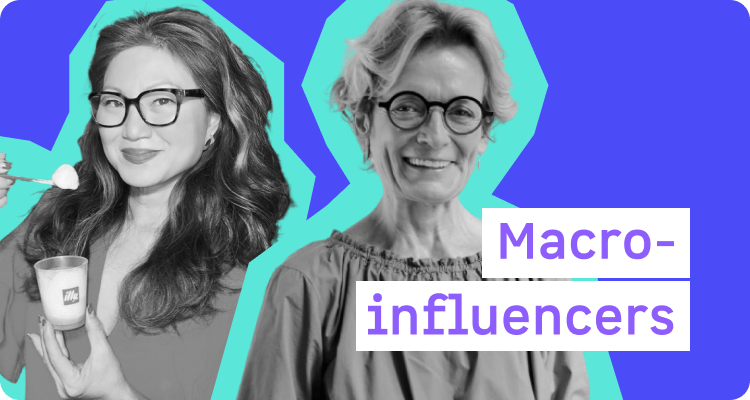 These are second on the influencer-scale, and have between 500k and 1 million followers. Again, these influencers are experts in their field and do not come cheap. Some examples include Jean Lee, Food and Travel influencer and Alexandra Champalimaud who specialises in interior design.
Mid-tier influencers
Mid-tier influencers have 50K to 500K followers, thus may not have achieved celebrity status, but still have significant power in their areas. Popular influencers in this tier includes Dabito, photographer and designer, and Carly Rowena who's niche is health and fitness.
Micro-influencers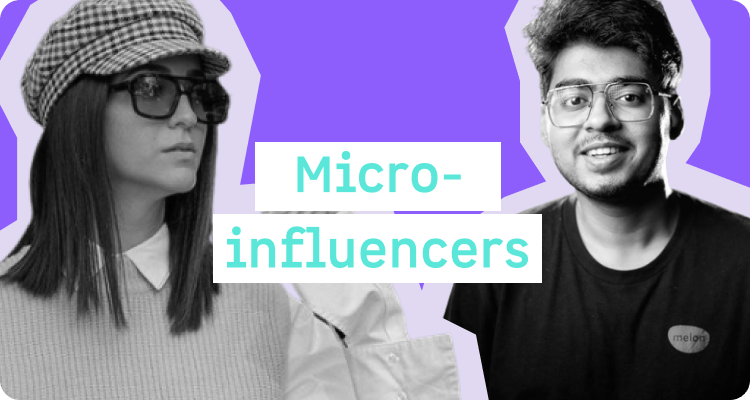 Small but mighty, micro influencers with 10K to 50K followers can be a great option for mobile app influencer marketing campaigns. Some top micro influencers include Alina Gavrilov, who is a well established fashion blogger and Tech blogger Akash Paul.

Nano-influencers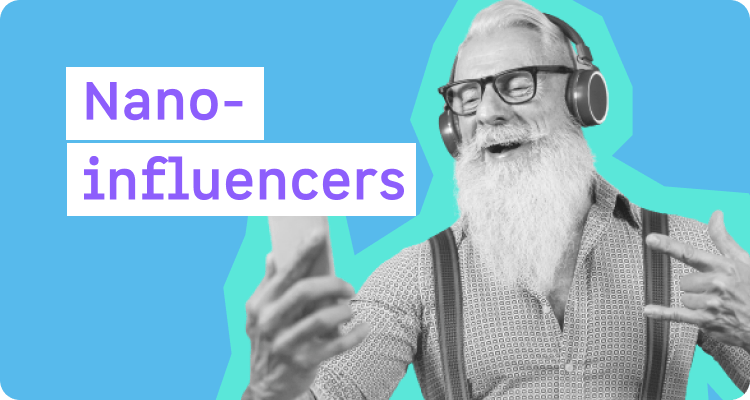 The last group of nano-influencers mostly include your regular social media users who have managed to gain a little traction on their accounts. They usually have up to 10K followers, which might seem small but don't be so quick to dismiss their impact!
If you spend any time on social media, there is a high chance that you have come across influencer marketing (maybe it was so good that you didn't even notice!). It doesn't take much scrolling on the likes of TikTok, Twitter, Instagram, and even good ole' Facebook to come across some sponsored posts by influencers. In fact, influencer marketing has taken off so much on TikTok that the company has created a massive $20 million creator fund for those who have influencing skills!
So, let's take a closer look at how you can utalise influencer marketing for your mobile apps…
Mobile app influencer marketing: Do's
Know your target audience
Having a really good understanding of your target audience is the first step when considering influencer marketing for your mobile apps. Although you may be under the impression that the more people who download your app the better, in fact, often it is more beneficial to only have people from your target audience download the app, even if this number is less than you had anticipated.
Think about it, if you developed a transport sharing app for Ireland, there is no use in people in the U.S. downloading it, right?
So, defining your audience demographically and geographically will help you to narrow down your campaign and set you on the right foot for choosing the best influencer to promote your app.
Set out clear campaign objectives
When thinking about your mobile app influencer marketing campaign, it's important to be clear about what you want the campaign to achieve. Are you after a specific amount of downloads? Perhaps you want more engagement? Or maybe you have your sights set on increased in-app purchases? Whatever objectives you have in mind, it's critical to be specific. It's likely that you have heard of SMART objectives, if not, check them out. Following this acronym will keep your campaign on track and targeted, as well as help craft the right call-to-action to use throughout the campaign.
Choose the right influencer
As we've mentioned, there are lots of different options to choose from when picking out the right influencer, from mega to nano, it can be confusing when making a decision. Here are a couple of things to consider when choosing the right influencer:
Niche: you will need to consider what area the influencer is in, and ensure it aligns with your mobile app. For instance, if we stick with the example app we had earlier, the transport sharing app, the influencer chosen to promote this app would need to have some sort of connection to the area. A fitness influencer would not work in this case, or a makeup blogger wouldn't make sense either. What might work is a travel influencer or a backpacker. Think about what niche your app falls under and your search begins from there.
Followers and audience: numbers are important when it comes to choosing the right mobile app influencer, but they are not the only thing that matters. You also need to consider who follows the influencer, what their follower demographics are like, and do they go hand in hand with the audience that you are trying to promote your app to? For example, if you choose an app influencer whose audience is mainly made up of men who like soccer, then using this influencer to promote an ethical clothing app for women may not work.
Engagement rates: you will want to work with an influencer who can prove that their engagement rates are good, otherwise your money might as well be going down a drain. It's important to know that the mobile app influencer's work is credible to their audience and thay their followers tend to engage with their content.
Background research: it is not uncommon to hear about influencers who have got caught up in unfavorable activities aswell as being caught saying some questionable things, thus it is important to check that the influencer you are considering is squeaky clean. The last thing you want is for your mobile app and brand to become associated with the bad behaviours of an influencer.
Choose the right platforms
In case you didn't have enough decisions to make already for your mobile app influencer marketing campaign… enter choosing the best platform.
Choosing the correct platform for your chosen influencer to post on is an important step and should not be overlooked. It's essential that your app's promotional content gets on the right platform so that it can reach the right people. A common perception includes that TikTok is for young people, and Facebook is popular with more mature consumers, but don't take assumptions like this as face value, it's important to research the demographics that really hang out on each platform and make an informed decision based on evidence.
Follow trends
It's always a good idea to keep content fun and trendy, and even more so when it comes to running mobile app influencer marketing campaigns. Take some time scrolling through your chosen platform and keep an eye out for popular sounds used on video content and other popular trends. The influencer you choose to work with should have a good knowledge regarding what trend would work for your app promotion, but having a look around yourself first to get some ideas will be beneficial.
Mobile app influencer marketing: Don'ts
Don't select an influencer based on solely followers
As we've mentioned, there is more to life than followers! Ensure to look at other facts and figures when choosing an influencer. Not doing this may be the demise of your campaign, so this is an important point to heed.
Don't choose an influencer in a different niche
No matter how much of a fan you are of a particular influencer, if they are not in the same niche as your mobile app, it should be a big no-no. Choosing someone who works with products in a completely different area will not be helping in meeting your goals and objectives, so it's best to stick with a mobile app influencer who specialises in the same area as your brand.
Don't forget to track metrics
If a mobile app influencer marketing campaign seems to be doing well, make sure the numbers back it up. Track the metrics during the campaign to find out if any changes need to be made to increase certain figures. Doing so will help you get the most out of working with an influencer. Ensure to keep an eye on a couple of the most important metrics, which will differ depending on what the objectives are, but often the most popular key performance indicators include engagement rate, click through rate, and conversion rate.
Wrap up
And there we have it, the top do's and don't for your next mobile app influencer marketing campaign. If you would like to learn more about how to gain more success for your mobile app, check out our blog, where we have great resources and information to help you reach the sky!