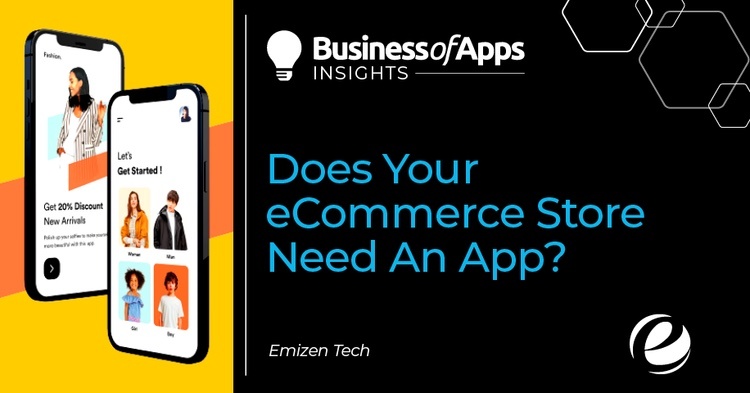 With mobile apps, nowadays, consumers are connected with businesses on their smartphones and devices a lot more than before. And this coerces a myriad of companies to get mobile apps developed, hoping to connect better with their customers. And if yours is one of those businesses contemplating going the app route, then you are at the right platform; as in this article, we will be exploring in-depth whether a mobile app is that one invaluable tool that every business needs. Let's get started.
The Google Play store is home to 3.5 million mobile apps, while the Apple Play Store has over 2.2 million. It pretty much appears that today virtually every business has an app, and those who do not have are already considering investing in that zone.
This idea tempts even small businesses to sell their services or products locally. After all, having an app indeed gains traction with the customers, which can boost the business. TechCrunch conducted a survey that states that US consumers spend five hours of their day on mobile devices. And out of that, 92% of their time is spent on mobile apps. That makes only 8 % of users loyal to a web browser.
US Daily Mobile Time Spent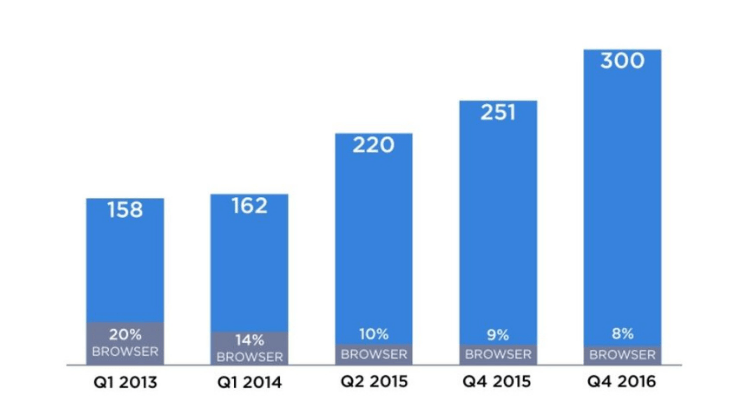 However, there is a flip side to these stats. As per Localytics, 23% of these mobile apps are only used once, and then they are abandoned. And after three months of installation, usually, 80% of these users are no longer launching these apps. So, how to decide on the crucialness of mobile apps for you? Here are the questions to ask before getting into the app business.
Are You Looking To Develop An App Because Everyone Else Is?
The app industry is oversaturated as people have concluded that having an app insanely increases the revenue, and thus everyone wants to create it. However, most businesses do not need a mobile app, and they should focus on getting a mobile-friendly website design.
Will Having Internal Apps Increase Your Competitiveness More?
Every business does not benefit from having an app, and thus not every business needs to have apps. The trend right now is that every business is forced to turn into a software business to compete. This is why a plethora of companies are creating apps to increase their competitiveness. Instead, it is advised to head towards the internal app market as these apps are more proficient at solving internal business problems way better than the traditional app stores.
Did You Consider Optimizing Your Website For Mobile?
Before getting a mobile app developed, it is better to evaluate the performance of your company's website on mobile devices. Responsive web design does a great job at improving the user experience on mobile devices. It is easy to find responsive web themes on prominent platforms like Shopify and WordPress. It can be a great move to employ a mobile-friendly website design, so consider upgrading the website before investing in a mobile app.
Do Your Competitors Offer Mobile Apps?
It always makes sense to examine what your competitors are offering. And as you evaluate whether to have an app for your business or not, examine what your competitors are doing. Do they have apps? If they do, then have a look at the statistics available from relevant app stores. This way, the number of downloads and user reviews will provide valuable insight into how consumers receive the competitors' apps. If the stats show that their apps are getting good traction, you might want to offer an app to your customers not to be left behind.
What Would The Daily Interactions Look Like?
To understand whether the app would be favorable for your business or not, you got to analyze what the daily interactions will appear like from a customer's perspective. In case such interactions are limited in your industry, then an app might not be well-received as it won't be of much use for the users.
Is Your App Going To Solve A Customer's Problem?
When an app does not offer any additional functionality or convenience to your mobile-optimized website, it is sure to struggle to gain traction with the consumers. Analyze the pain points faced by your consumers and see how an app can be beneficial in resolving them. If your app's feature set aims to create a "wow" moment for your consumers, it will likely be a success.

Is Retaining The Customer Data Going To Simplify The Conversions?
Mobile commerce sales often have lower conversion rates than desktop because the customers find it super tiring to input information like billing and shipping addresses on their mobile devices. Hence, if your business relies on repeat customers, i.e., food delivery service or online fashion store, then eliminate this procedure of entering information while using an app as that is certain to increase your sales.
Does Your Business Offer A Customer Loyalty Program?
If your business offers such a program, then having an app could be helpful as that allows you to ditch the punch cards entirely. An app also makes rewarding customers relatively easy with coupons, targeted discounts, and other incentives.
Does Your Business Utilize User-Generated Content For Marketing?
An app allows building functionality that customers can use to share content, like photos & videos that feature your products across social media platforms, such as Facebook, Instagram, and other channels.
Can Progressive Web Apps Serve Your Business Better?
Today more and more businesses are gradually moving towards progressive web apps (PWAs) as they come across as better solutions. You need to find out whether your business can do much better with PWAs than mobile apps.
Can The Problem Be Solved Without The App?
An app always aims to solve a problem; however, see whether that problem could be saved without the mobile app. Often the businesses develop mobile apps just for the heck of bragging. But it is best for the company in the long-term that these digital products serve a clear purpose, which applies to every industry. Otherwise, this investment could be a waste.
Are You Providing A Great Online Experience Even Without An App?
If a business can successfully deliver its products/services online, providers' value to the customers does not require an app. When you can provide everything via your website and other online platforms, an app would be wasted. Apps are considered useful only when you cannot deliver something to the customers via those channels.
Is Mobile Apps Usage Starting To Plateau?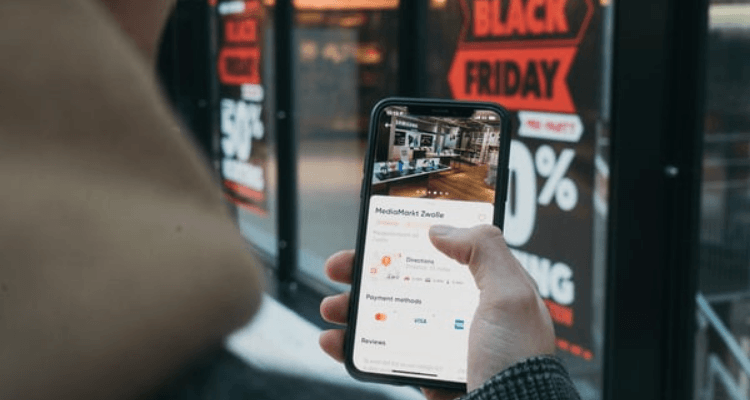 Research conducted in the year 2019 showcased that the number of apps downloaded annually has reached 204 billion. However, despite this vast number of downloads, it was found that most consumers used only about nine apps per day. And when looked closely at which apps they used, it was found that 80% of app usage time was spent in mobile games or social networking apps, like Facebook or Facebook-owned apps.
Another research conducted in 2017 by B2B marketing also revealed that the new mobile apps downloads were constantly declining, and it said that the app downloads went down by 38% in the US since the year 2014, and they also went down by 5% in Europe around the same time. TechCrunch cited research from Flurry in 2018 and said that during the year 2017, the time spent on mobile apps grew only 6 % compared to the rise of 11% in the year 2016.
Many statistics point towards growing mobile apps usage, while the others suggest that app usage has begun to plateau due to several disadvantages of the apps. However, one thing that is emerging quite clearly is that regardless of apps popularity, the consumers appear to be not as interested in continually downloading new apps. It is also because people are getting fed up with constantly committing device storage to new apps. Hence even though the mobile app market is still strong, it is dominated by key players, like Google, WhatsApp, and Facebook. These giants are here to stay. Still, the diversification of the native app market as a whole has stagnated, and smaller businesses can't ignore this fact.
Besides, there are also arguments making rounds that native apps might not be an ideal solution any longer for customer engagement. Nowadays, we have Progressive Web Apps seen as an exciting, consumer-enticing, and cost-effective alternative.
Before we go into the details of PWAs, first, let's discuss a little on the disadvantages of mobile applications.
What Are The Disadvantages Of Native Mobile Applications?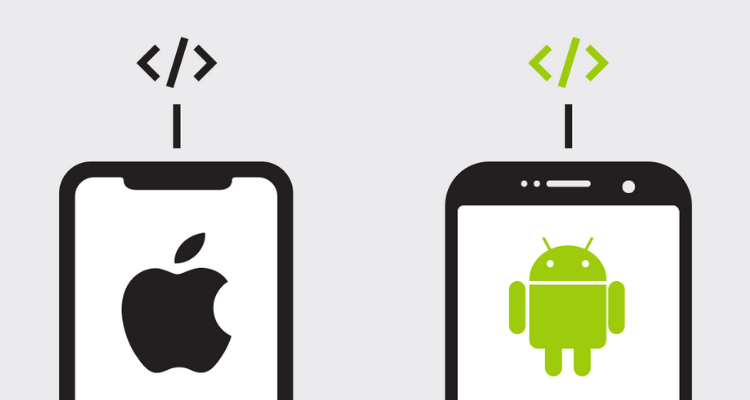 There are many disadvantages of the mobile apps when compared to modern solutions like PWAs, they are:
Mobile Applications Do Not Substitute A Website
Apps can engage the consumers by delivering reward programs, location finders, shopping apps, and more. But despite the many uses of apps, successful businesses always need a website as well. And to plan, create, and build, a website and a mobile app can be quite an effort and double the money. And not every business can afford that, and thus it is a disadvantage.
Requires iOS & Android Apps & Listings
Unless going with a less-than-optimal hybrid way, you'd require developing a native app for Android and iOS operating systems separately.
Requires Updates & Maintenance
The website and mobile app require investment when it's being developed and needs regular updates whenever there are product/service changes. And as it is about iOS and Android updates, three different app developers will be required for three sets of updates. Not just this, but the app stores take time to re-approve the updated apps, and for the consumers to benefit from the updates, they require downloading software updates or re-installing an entire app.
A Lot Of Marketing Stress
There is a lot of marketing pressure associated with mobile apps. The requirement complicates the marketing requirements for driving traffic to both a website and a native app. Even when a business' primary function, service, or product is delivered via a mobile app, it still needs utilizing, promoting, and marketing via a website. Here take an example of a retailer using a mobile app for rewards. Half of its conversion can be gained via a website, while half can be gained via an app. Such a business would require a market strategy and budget driving traffic to both its website and app store link where its app is listed.
A Separate URL Is Needed
The next disadvantage of mobile apps is how they're shared and distributed. Regarding native apps, the marketing endeavors dilute towards the multiple locations, consisting of your website, your app on Google Play Store, and your app on Apple App Store. And might even more if the app is listed on the other app stores other than the ones mentioned before. This will require you to create an efficient strategy for each channel. On the contrary, PWAs are shared easily with a single URL or a QR code.
Native Apps Are Not Helpful With The SEO
In mobile apps, its content is not indexed by the search engines, and thus they can't be optimized for the organic traffic, and resultantly, users won't be able to find the app via Google or any other search engine.
App Store Listings Are A Challenge
There are several hidden costs as it comes to native app development. An annual fee is charged for publishing an app to Apple App Store, and a one-off payment is for Google Play Store. Then there are also restrictions on apps, and both Apple and Google app stores clamp down on quality & type of app created. Then with additional costs to develop, publish, and market, one faces difficulty getting the app approved or keeping it live on one or more app stores.
Also, the app stores demand constant software updates; however, there are lengthy approval processes for the updated apps, even when they have been listed earlier. Many apps face app store rejection due to non-compliance with the regulations, laws, particular requirements for each app store, and privacy policies. Then it can also be hard to get user reviews, excellent user reviews that drive visibility of your app in the store. Also, the evil thoughts go down app visibility in the store.
A Lot Of Costs
A native app can cost a business thousands of dollars, which is the most significant disadvantage of mobile apps. There are fees for listing mobile apps, and there are initial development costs and the cost of regular updates. Then the app stores take a percentage commission from the sales of up to 30%. There are also marketing costs, as native apps can't be search engine optimized and rely entirely on the marketing efforts & customer reviews.
Consumers Often Face Trouble Finding Your App
Most of the apps never even make their first download. And when there are no downloads, there can't be customer reviews that are significant in bumping up the app ratings and positioning. This results in this vicious cycle of no installs, no thoughts, and no visibility, and hence no installs. When marketing endeavors aren't a success or insufficient budget to drive visitors to an app store link, a new app is bound to fail. As per a survey, out of the potential 1000 consumers, only 800 loads up the application store, only 640 succeed in finding an app, and more will drop out at the "Accept Permissions" stage. Then just 262 out of 1000 are sure to use an app eventually. Also, when the consumers do find your app, they don't want to or can't give you their device resources. They are least inclined to install the new apps and instead prefer conserving the device resources.
In fact, there is a growing usage of "Lite" apps. A report by CNBC states that businesses require taking a more small device storage-hungry approach to reach out to more and more consumers. Several lite mobile apps are launched by YouTube, Facebook, Spotify, and other big technology companies.
What Exactly Are Lite Applications?
They are primarily progressive web apps (PWAs), and their major attribute is that they consume 200 times less device storage space than native apps. Hence, in a way, PWAs are what you need at the moment to overcome the challenges caused by the disadvantages of mobile applications.
PWAs are mobile websites built with JavaScript that gives it the benefits of a classic website with functionality & engagement of native apps. Your consumers can add your progressive web app to their mobile devices' home screens with an icon as it gives full-screen usability, but in essence, it is a website.
As stated by Google:
"Progressive Web Apps are user experiences that have the reach of the web. And these apps are reliable because they load instantly and never show the dinosaur even in the uncertain network conditions. They feel like a natural app on the device with an immersive user experience."
Final Opinion
All in all, Progressive Web Apps provide the same experience as mobile apps; they are fun, interactive, and enable app functionalities, like push notification and offline browsing, sans many added costs or drawbacks. Hence, if your business requires a mobile app or PWAs then an app development company like Emizentech is your best bet.
At Emizentech we have lots of experience of building scalable mobile apps. You can reach the company at the following mail.