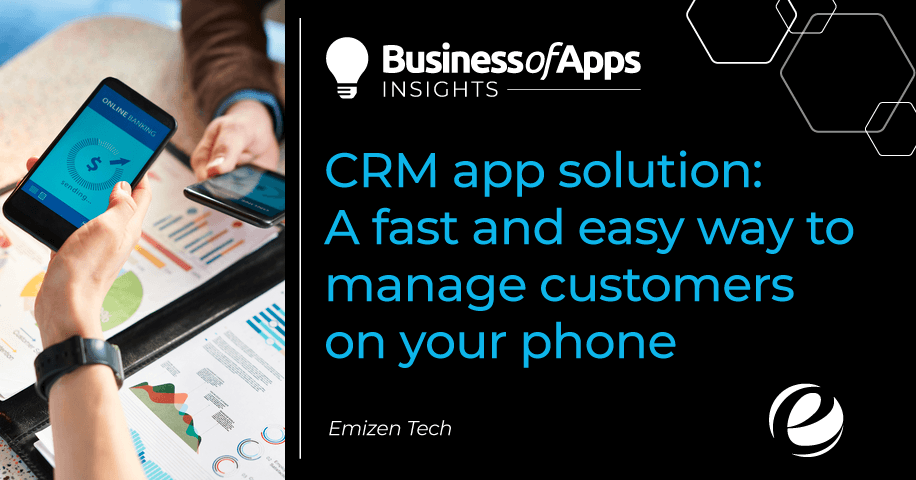 With a CRM (Customer Relationship Management) mobile app, businesses can manage their relationships and interaction with clients, customers, and sales prospects. The CRM mobile app aims to automate various marketing, sales, and customer service processes, easing it for organizations with customer data management and analysis, tracking sales, and marketing efforts to boost customer satisfaction.
With a CRM mobile app for iPhone or Android, businesses can automate their customer-facing processes, enhance customer satisfaction, and attract growth by offering a centralized mobile platform for customer relationship management.
We have only pulled a single layer; there's much to explore about CRM mobile apps. This post will put forth varied hacks about how to use a CRM mobile app to boost your productivity, streamline your sales process, and increase your ROI.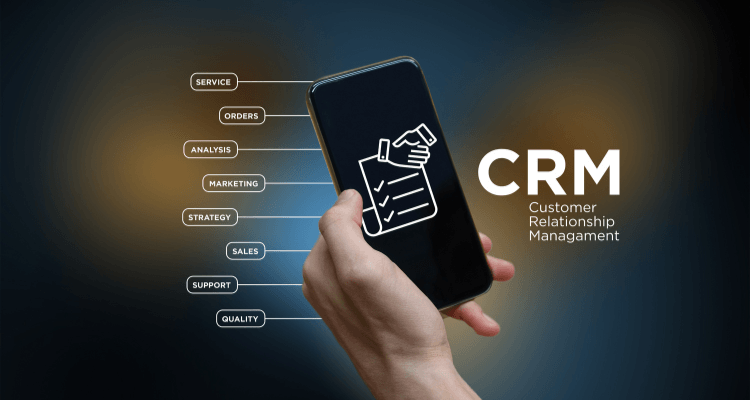 Why a CRM mobile app is valuable for businesses
A Customer Relationship Management mobile app is beneficial for boosting productivity. It helps businesses in the below key ways:
Streamline processes
By automating varied business processes, like lead generation, customer support, and sales tracking, a CRM mobile app for Android will free up the time of employees to let them perform more effectively and efficiently.
Accessibility
With such a mobile app, employees of an organization are enabled to access customer data and effectively manage their relationships anytime, anywhere. Even remote workers will benefit from these mobile apps, which will lead to improved overall efficiency.
Better customer data management
A CRM mobile app for iPhone can assist users in easily storing, analyzing, and managing customer data in a centralized spot. This way, they can track customer history and interactions, permitting employees to make well-informed decisions that can let them offer better customer support services.
Improved communication
A CRM mobile app can lead to better communication between customers and employees by offering them a centralized interaction platform. This will also help diminish misconceptions and boost communication quality and speed.
Increased collaboration
A CRM mobile app can let the employees collaborate better by permitting them to share information and conduct better task management with a centralized platform. Besides improving teamwork, such apps also ensure that every user is aiming for the same objective.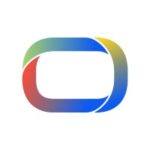 By facilitating the employees with everything they need to perform effectively and efficiently, a CRM mobile app can drive business success.
Top CRM mobile apps
Well, there are varied CRM mobile apps worldwide; here, we will talk about the best mobile CRM apps that you can use to catch up with the success of your business.
Hubspot CRM
Best suited for: Small businesses
Hubspot CRM mobile app arrives with an easy-to-use and free CRM platform that assists businesses in managing leads and tracking customer interactions. Also, it provides a simple interface, email tracking, and lead scoring that makes it perfect for small businesses.
Salesforce CRM
Best suited for: All-sized businesses
Salesforce CRM mobile app offers a complete solution for the sales team along with useful features like opportunity tracking, lead management, and analytics. Additionally, it provides robust integration with various other valuable tools and is much more customizable. That's why it's a widely used CRM mobile app for all-sized businesses.
Pipedrive CRM
Best suited for: Small and medium-sized businesses
The Pipedrive CRM mobile app is crafted especially for the sales team, which offers an intuitive and simple CRM platform that assists businesses in deals management and customer relationship tracking. It possesses varied essential features, like activity tracking, visual sales pipeline, and mobile integrations, that make it the most preferred mobile CRM system for small and medium-sized businesses.
Zoho CRM
Best suited for: Small and medium-sized businesses
Zoho CRM mobile app arrives with a wide range of essential CRM features, including deal tracking, lead capture, and customer management. Also, it integrates with other top Zoho apps, like Zoho Projects and Zoho Books, which makes it a complete business solution and best suitable for small and medium-sized businesses.
Freshsales CRM
Best suited for: All-sized businesses
Freshsales CRM mobile app, a complete CRM solution for the sales team, holds varied useful features, like deal tracking, lead capturing, and customer management. Moreover, it facilitates integration with other tools, like chat, email, and phone, making it the mostly picked solution for all-sized businesses.
How a CRM mobile app can help close more deals
Tracking leads
Such apps can help businesses in lead tracking and progress monitoring in real time. This will ensure you don't miss any leads and take timely follow-up actions.
Contacts management
CRM mobile apps for Android or iOS can enable the sales team to better contacts and customer data management in a central hub. This way, they can easily track their customer information, including contact details, purchase history, and past interactions.
Deals tracking and updates
Businesses can help their sales team with deal tracking and updates easily with a CRM mobile app. This way, sales teams can respond faster to customer inquiries ensuring they never miss any beat. By tracking deals, sales teams can make well-informed decisions based on the latest data, increasing the chance of closing deals quickly.
Scheduling appointments
With a CRM mobile app, businesses can assist the sales team schedule appointments and taking follow-ups easily. This way, every appointment will get scheduled, making the sales process run smoothly.
Customer insights
A CRM iOS app emerges with real-time insights indicating customer behavior, like their interests in specific products, how they interact with the company's site, social media pages, etc. Ahead, the sales team uses these insights to offer the clients informed and relevant recommendations.
Security and reliability
Businesses will find the CRM Android app a useful tool for customer interaction and data management on the go. Besides, it maintains robust security and reliability of the customer data and ensures flawless performance. For example, it helps in data encryption, prevents unauthorized access, takes regular data backups, limits data access based on user's permissions and role, protects data against breaches, etc.
How is CRM cost-effective compared to traditional CRM systems?
Lower IT costs
A mobile CRM app can help businesses diminish their IT support requirement, as such apps easily manage and update them with no IT intervention.
Lower upfront costs
Compared to traditional CRM systems, you can get such mobile apps at a lower cost, as they don't need expensive hardware or software installations.
Scalability
CRM iPhone apps are more scalable than traditional systems, permitting businesses to add or even remove users per their changing needs, with no incurring additional charges.
Subscription-based pricing
Usually, various CRM mobile apps utilize a subscription-based pricing model that enables businesses to avoid upfront investments and pays only for what they need.
Increased productivity
Such apps provide access to customer insights and data on the go by offering storage and management from a centralized spot. This way, the sales team performs more efficiently and boosts their productivity, leading to increased cost-saving and revenue.
Lower training costs
It's easier to operate mobile apps, which demand less training compared to traditional systems, which leads to reduced cost of employee training.
Key takeaways
While wrapping up, let's just take a quick recap about a CRM mobile app for Android and iPhone. It's a useful tool for sales teams looking to boost their productivity and drive business success. In today's rapidly growing business world, such apps ease access to customer details and deal management anytime, anywhere.
Whether you need a comprehensive solution for customer interaction management or a simple tool for sales lead tracking, a mobile CRM app holds the calibre to meet your needs.
So, businesses can come forth to invest in a CRM mobile app to automate their sales processes, enhance their customer engagement, and drive business growth.
Emizentech will meet all your business needs. Contact us for a free consultation today!