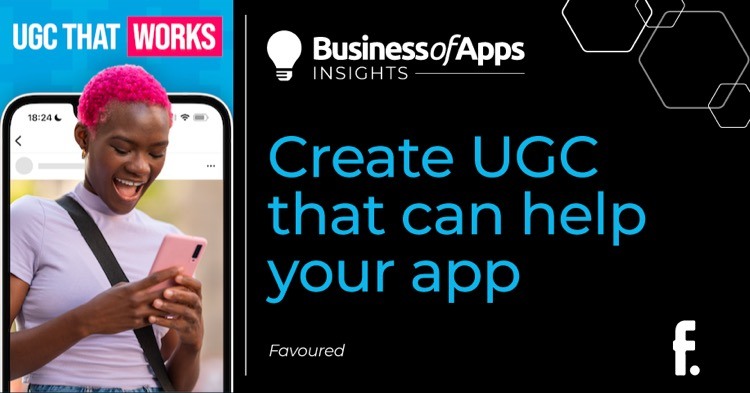 User-generated content (commonly known as UGC) is beginning to be an integral part of our marketing strategies. It's all over Instagram, TikTok, and Facebook, and seems simple enough to make, but how can you use it to help market your app? Let's dive into how you can create app-orientated videos and how best to use them for marketing…
Who's in the limelight?
There are two ways you can find users to film your content. Either use an influencer database, such as Swaybe, and find a model that will work well as a 'face' of your brand. Or you film yourself or maybe one of your team. It's completely up to you! All we suggest is that you choose someone that is happy to film something for you so that it seems genuine and unscripted – especially if you've roped in a member of your team. Remember Swaybe has a wide range of influencers that are great at filming UGC. 
How to film UGC
If you've decided to film for yourself here are some tips and tricks on how to create quality UGC that people will want to watch and interact with… 
How, where, and when
To get started you'll need a phone of reasonably good quality, possibly a tripod but this isn't a necessity and daylight. That's it. The whole point of UGC is to come across as natural as possible and realistically you wouldn't have all the gizmos and gadgets if you're a consumer. 
Clean backdrop
Make sure you pick up those dirty socks and have a presentable backdrop behind you. If you are going to use the green screen filter (we will talk more about this in a bit) try filming with a blank wall behind you. 
Plan, plan, and then plan again
A content schedule will be a lifesaver to help you keep consistently posting at least 2 times a week. Make sure to plan out all the content you want to film and what app features you want to focus on. To keep consistent you'll rely on a plan. Part of this is having some talking points to hand, but you don't need a script as brief pointers will keep your tone authentic. Speaking of research… 
Test the trends
Make sure to research any current trends. For your organic content sounds and filters can help videos gain a lot of traction but be quick they don't stay at the top for too long. So make sure to have a strong content plan and keep making those TikToks to stay relevant. Just check that your content makes sense and you're not using a sound for the sake of it. 
Content is key
Now that you know how to film UGC, we need to plan out what you're going to film and what features of your app you want to highlight. The green screen filter will be your best friend. 
This filter gives you the opportunity to put videos or photos behind you whilst you film yourself explaining the product. 
Showcase using the app:
https://www.tiktok.com/@studying_my/video/7132820190261169434?is_from_webapp=1&sender_device=pc&web_id=7127638395035092485
Another way to promote your app is by literally screen-recording you using the app. This will work especially well if you have an interactive feature. 
Using the app (Screengrab):
https://www.tiktok.com/@ch4eiicyys_/video/7115434116908158234?is_from_webapp=1&sender_device=pc&web_id=7127638395035092485
This one takes a little more work than just recording your screen however it can bring an element of humor to your ads that will likely catch your audience's attention. 
Have a frank conversation with yourself: 
https://www.tiktok.com/@connordewolfe/video/7138050171765591338?is_from_webapp=1&sender_device=pc&web_id=7127638395035092485
Use your UGC as Ads
Don't forget your new UGC-style ads will work incredibly well on Instagram and Facebook. It's an over-arching theme that is seen across both TikTok and Instagram reels. Why not test them as ads to see if they can boost your marketing strategy? Psst – we're pretty sure they will! 
Now that you know how to film UGC showcasing the amazing features of your app you can go forth and get producing content! At Favoured, we specialize in performance marketing with an expert team covering all things TikTok and UGC content.
If you have any questions or queries please reach out and let us know.