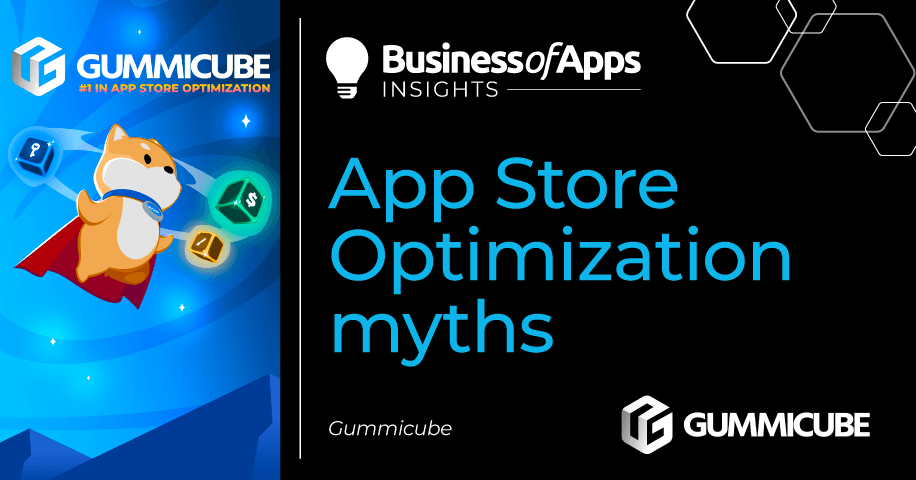 ASO works just like SEO
Keywords, indexation, and rankings – sounds just like how a search engine works, right? While it may be tempting to use the similarities between App Store Optimization and Search Engine Optimization to justify applying the same strategies, there are some notable differences.
SEO is primarily focused on optimizing web content for search engines, whereas ASO is focused on optimizing mobile apps for app stores. The different elements that make up ASO support the notion that there's more to it than just keywords.
SEO primarily focuses on including keywords throughout the site's content to help it rank higher, while ASO centers not only on keywords but other fields focused on driving downloads as well. This includes the app title, subtitle, descriptions, keyword bank (on iOS only), screenshots, and preview videos.
App Store Optimization isn't for everyone
Every app can benefit from ASO, regardless of its size or current performance. The goal of ASO is to improve visibility and downloads, but also to maintain them over time. No matter how big an app is or how well it may be doing, there will always be room for improvement or new platform tools you can use to keep a competitive advantage.
Whether it be a seasonal event, a change in user behavior, or a new technology the app stores release, developers can find ways to continuously stand out and maintain their competitive edge by leveraging what is currently available. Is a holiday coming up? Give your screenshots a refresh. Is there a new feature users might be interested in? Highlight it in your metadata. Are In-App Events and Live Ops helping engagement and retention? Double down.
There are several ways an app, regardless of category or size, can constantly use ASO to stay on top. Moreover, ASO can help even the most niche apps reach their target audience and improve their discoverability with strategic long-tail keyword selection and thorough market research.
Every developer should have a well-executed ASO strategy in place to increase their chances of success in the app store, no matter the stage their app is at.
App marketing is just paid search
Some app developers and marketers believe that focusing solely on paid search is enough to drive app downloads and revenue. While paid search can be an effective way to increase app visibility and downloads, it is not enough to sustain long-term growth.
Paid search campaigns can be expensive, and they only provide short-term results as campaigns run for a limited time. If a developer does not have a strong organic strategy in place, they will not be able to sustain the temporary success seen from paid search efforts.
An effective app marketing strategy consists of combining organic ASO best practices with paid search. This complementary approach helps ensure you're setting the foundation for long-term app store success while also giving your organic marketing a boost in visibility to reach even more of your audience.
App Store Optimization is identical for the App Store and Google Play Store
Another common misconception about ASO is that it works the same on the App Store and Google Play Store. Although there are similarities, the two app stores index metadata information differently, meaning you need a custom approach to each platform.
The App Store indexes:
App title
App subtitle
Keyword bank
The Google Play Store indexes:
App title
Short description
Full description
To get the best results you'll want to adapt your keyword optimization strategy to ensure you are targeting the right terms in the right places. For example, both platforms share a 4000-character space for the description, making it tempting to recycle one for the other. However, your Play Store description, while important for conversions, should give keywords priority. Your App Store description, on the other hand, can also include some keywords but will focus more on readability and conversion.
ASO tools aren't worth it
What if you could streamline your keyword selection, competitive analysis, and creative optimization even further? While you can go at it manually, endlessly scanning search results in search of inspiration or hints on how to optimize your listing, there's a better way. ASO tools can be incredibly helpful in streamlining the optimization process, identifying relevant keywords, monitoring app performance, tracking competitors, and much more.
But it's not just about selecting any ASO tool and starting off on your mobile marketing journey. Which one you choose is critical to ensuring your strategy is backed by data that accurately represents your market so you save time and resources. If you want to maximize your app's potential, make sure the ASO tool you are using relies ONLY on mobile app search data and not other distribution channels or sources of traffic.
Some services may use web data to recommend keywords, competitors, and other strategies, but this doesn't accurately represent how an App Store or Play Store user behaves. Focus your efforts on using an ASO tool that uses platform-specific data to get a clear picture of how you should perform your app store optimization.
App Store Optimization – Getting started
After going through some ASO basics and resolving misconceptions that you might have run into at some point, you can confidently start your app store optimization journey.
The main points to consider:
ASO is fundamentally different from SEO
All apps can benefit from ASO
Paid search is not enough to build a successful long-term ASO strategy
Your App Store and Google Play Store optimization strategy should be different
An ASO tool can significantly help streamline different aspects of your ASO
Now that you're an ASO myth-buster, what are you waiting for? Start optimizing your app listing the right way and get in touch with us today!