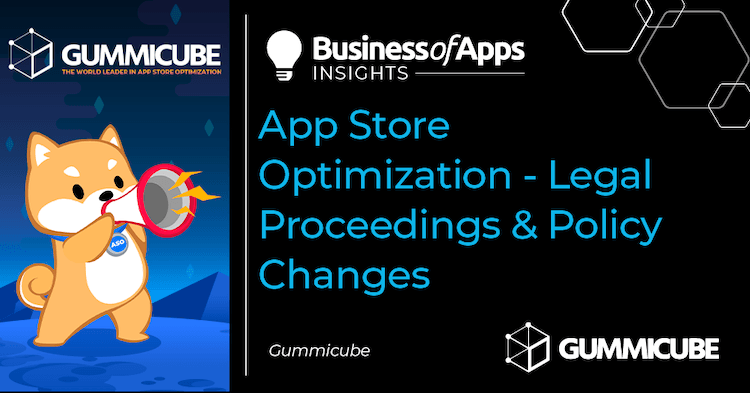 Apple has been spurred to make big changes to the iOS App Store by the ongoing legal proceedings worldwide that have challenged their current business practices and policies.
Several recent rulings and settlements associated with these lawsuits have forced the Cupertino tech giant to loosen restrictions on how developers may communicate with their users in regard to making in-app purchases.
Other debates around Apple's business practices center on whether they should be defined as a monopoly. Along with the recent long-awaited verdict on the Epic Games v. Apple case, there has been additional legal action that has resulted in drastic changes to the Apple ecosystem for developers.
An understanding of how these proceedings are unfolding and how they may impact the app store ecosystem, particularly for your app, are an important part of developing a successful App Store Optimization strategy.
Epic Games v. Apple
The most famous of these cases is arguably Epic Games v. Apple, the year-long court battle that was sparked by Apple removing Epic's "Fortnite" from the iOS App Store. Epic Games had violated Apple's Developer Guidelines by inserting an alternate payment method, "V-Bucks", which bypassed Apple's in-app payment system.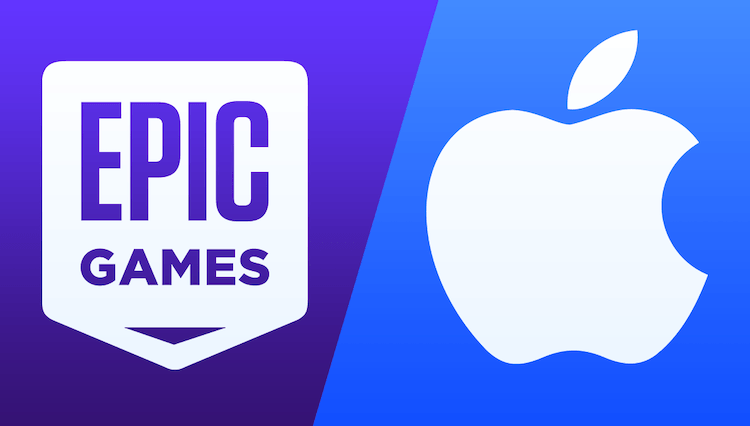 Upon having their most popular game removed from the iOS App Store–and subsequently the Google Play Store for similar violations–Epic Games sued Apple in August of 2020, accusing them of anti-competitive business practices.
The Epic Games v. Apple trial ran from May 3 to May 24, 2021, and Judge Yvonne Gonzalez Rogers of the District Court for the Northern District of California finally released her verdict on September 10. While the verdict seemed like a fair balance, neither side was happy with the outcome, leading Epic Games to appeal the ruling a few days later.
Judge Rogers ruled that Apple's structure does not qualify as an illegal monopoly; however, it was noted that their "anti-steering" policies do violate the antitrust laws of California. This led the court to place a permanent injunction on Apple establishing that they may not prohibit developers from placing links to alternate payment options in their apps or App Store metadata. 
Apple had 90 days to comply with this ruling, by December 9, 2021, though the result was appealed shortly after. Developers who were briefly planning to implement methods other than in-app purchase may have a bit more time to implement changes or give more thought to making changes, given the appeal.
Epic Games was found to be in violation of Apple's policies by evading the App Store tax. The court ordered Epic to pay Apple around $3.6 million USD which totals 30% of revenue collected by the game company during the period in which their in-app but not through-Apple purchase mechanism was in place. Again, with the ruling overturned this may change in the future.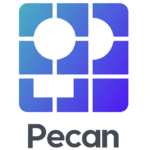 United States Cameron et al v. Apple Inc. Lawsuit
Prior to the aforementioned Epic Games v. Apple verdict, Apple opened up their guidelines to allow developers to communicate purchasing options to users via email. This change was announced Thursday, August 26th as a result of a class action lawsuit brought against Apple by a coalition of small developers. This gesture was part of a settlement agreement for this case.
The Cameron et al v. Apple Inc. class action lawsuit followed a similar complaint as other notable cases, alleging that Apple has a monopoly on the mobile app market. Complaints were brought against Apple's "anti-steering" policy, as well as the much-debated App Store tax.
Apple's App Store tax, the 30 percent commission fee charged to developers for handling payments on the App Store, is still a contentious subject among certain circles. Many online distribution platforms charge a similar fee, including Roku, Samsung, Nintendo and Steam- and of course Google Play. Apple does provide a reduced fee for smaller companies with a small business program that charges developers making less than $1 million USD 15 percent instead, but the "App Store Tax" is still a hotly contested issue.
Japan Fair Trade Commission Investigation
Apple's legal woes are not limited to the United States, with similar lawsuits and investigations occurring in Australia, the United Kingdom, Germany, South Korea and Japan. There have also been previous legal actions in Russia and other countries. Recently the Japan Fair Trade Commission completed an investigation into Apple's business practices, which has urged them to take additional steps to loosen restrictions on developers.
Starting next year, Apple will allow developers of reader apps like digital newspapers, magazines, books and streaming services to provide users with a link to an external website in their apps for account setup and management. It was stated that this decision was made because reader apps do not sell digital goods and services, but rather provide access to previously purchased content. Thus, Apple's payment policy was found to not be applicable in this sense.
Apple had confirmed that this policy would extend beyond Japan and will apply to all reader apps globally. With these changes having been set to go into effect early next year, it is unknown how this decision will be impacted by the Epic Games v. Apple verdict.
Overall
Apple has been in the hot seat for years due to what some have called questionable business practices. After being on the receiving end of multiple investigations and lawsuits, we are now starting to see Apple change their policies.
Apple recently made some big changes to their guidelines concerning how developers can receive in-app purchase payments from users, and more changes are sure to come. Developers can now communicate promotions and discounts available for alternative payment methods directly to their users and starting soon we will see developers able to incorporate links to external payment sites directly into their apps.
With many legal proceedings still underway throughout the world, developers should stay informed and be aware that policies and guidelines will be changing for the Apple iOS App Store. The outcomes of these court battles will change the way developers are able to market and monetize their apps; along with keeping up with key performance metrics of an individual app, keeping up with ongoing legal proceedings that impact the entire App Store as a whole is vital to successful App Store Optimization.