As the nation's situation is becoming worse due to COVID-19, whether it's businesses or lives, people are jumping onto the trends that will ease them in surviving in this pandemic situation. 
However, some industries like retail, travel, hospitality, logistics, education, and many more are still finding ways to adapt to this adverse condition. On the contrary, sectors like eCommerce, video streaming, gaming, and many more are doing well and expanding day by day. 
Altogether, mobile apps are becoming the main reason behind the success of such industries. Mobile apps are getting much more critical in this digital world as it's proving to be the best companion for people to stay engaged, happy, and connected in the pandemic. In the current scenario, people use mobile apps for shopping, ordering food, playing games, and a lot more. 
Today, we will discuss some of the top mobile app categories thriving and will be in the Post-COVID time.  
Stats of App Usage Growth During Covid
In India, in the second quarter of 2020, time spent on apps increased by 35%.

 

In the US, the percentage of app usage increased by 15%.

 

Today, about 70% of health issues are likely to be handled online.
About 49% of app users open an app 11 and more times a day.
Approximately 48% of daily internet access is done through mobile devices.

 

Moreover, 57% of all digital media use comes from mobile apps.

 

The app users spend about 77% of their time on their top 3 mobile apps.
As compared to last year, the number of installs increased by nearly 132%.
Healthcare & Telemedicine Mobile Apps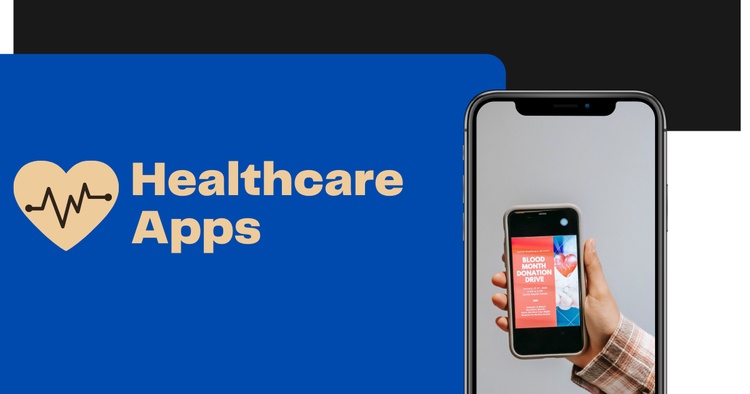 When health becomes our primary concern,  healthcare apps come to rescue. Besides, because we are less physically active these days, some healthcare apps, such as medical care apps, fitness apps, mental health apps, and medication apps, are helping people to stay fit not only physically but also mentally. 
During the pandemic days, the lack of suitable treatment and mandatory social distancing increased the usage of telemedicine as the most interactive and safest system to set the communication between patients and healthcare service providers. 
By opting for online fitness programs, you can get basic meditation or yoga instructions at home and live safely and healthily. Such programs also offer perks like balanced diet recommendations, which come with exercises according to your need to be fit. 
Besides, you can get doctors' consultations at home by using on-demand doctor's mobile apps. Such apps also offer instructions on your medical samples, tests, digital prescriptions, prompt consultation, and medicine delivery. So, patients who don't want to go out in this pandemic situation and bear any kind of body pain or health issue can consult with the best doctors. Even, they are provided distinct options as per their budget and choices. So, it proves to be an easy way for discussing the symptoms and diseases directly with doctors. 
Top Healthcare & Fitness Apps recorded in 2020 and has five+ million downloads :
Nike Training Club
30 Day Fitness
Asana Rebel
Global Telehealth Market Statistics
In 2019, the US Telehealth market value was $17 billion with a CAGR of approximately 36%.
Besides, in the same year, 2019, the share of North America in the global Telehealth market was about 60.3%.
In 2020, the Telehealth market worldwide grew $25.4 billion and was likely to raise $55.6 billion by 2025, along with a Compound Annual Growth Rate of 16.9%.

 
Various factors support the rapid growth of the Telehealth market, like:

Increasing patients' awareness
Medical staff shortage
Advancements in telecommunications
Increasing chronic diseases and conditions
The growing population and the requirement of expanding healthcare access
Telehealth App Categories
Let's check out the major Telehealth domains:
It includes transferring patients' medical information through an electronic communications system directly to a care provider with no real-time interaction. 
It is a two-way, live interaction between a healthcare provider and a person using audiovisual telecommunications technology.
Remote Patient Monitoring (RPM)
It includes the transmission of a collection of medical data and personal health data from a person in one location to a healthcare service provider (clinics, hospitals, living facilities, etc.) in a different place for in care use and relevant support through electronic communication technologies. 
In such an app, the customers place their orders and make payments for their medicine. The integrated delivery company delivers the medication to the customers at their doorstep. 
On-Demand Health Diagnosis & Checkups
These apps assist patients in scheduling their virtual meet with healthcare providers. Next, the doctor performs virtual checkups and diagnoses at the scheduled time. Then the patient pays online through the app and gets digital reports in return. 
Baby Growth & Vaccination Reminder Apps
These apps help in keeping track of children's vaccination. The app users receive the vaccination chart, schedule, and a reminder email a few days before the vaccination is due. Besides, the users can also check their baby's growth through such apps. 
Pregnancy Tracking & Period Tracker App
Such an app assists in tracking women's menstrual cycles accurately and efficiently. Besides, it proves to be a reliable pregnancy calculator, genuine fertility buddy, and ovulation calendar for them. 
Workout & Personal Fitness Mobile Apps
Such an app acts as a virtual training partner or personal trainer to keep the users accountable and motivated. The users can also track their workout, including gym activity, running, walking, and more. 
FinTech Mobile Apps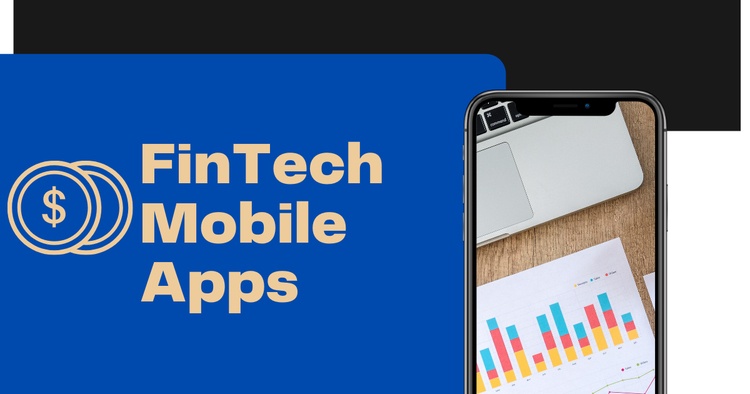 One more apps' category that is high in demand currently is Fintech or finance apps. Apart from being incapable of visiting banks, people are also facing economic uncertainty these days. So, it has led an increasing number of people to use mobile for managing their money and finance-related activities and issues. 
In the first quarter of 2020, the total time spent on such apps increased 55% in the US.

 

Moreover, in 2020, the valuation of the Fintech market was $127 billion.

 

Besides, the valuation is likely to reach $309,98 billion by 2022, with a CAGR of 24.8%.
However, the rise was comparatively sharper in South Korea and Japan, with 90% and 85%.

 
Mobile apps assist in conducting almost every banking and finance activity, such as paying bills, accessing bank accounts, transferring funds, trading, personal finance management, stick monitoring, and much more. 
Users want reliable, secure, and user-friendly mobile apps to meet all the money matters successfully. 
In-demand Fintech apps that are ranking number 1:
Robinhood
Wealthbase
Lemonade
Geico Mobile
Fintech App categories
Fintech includes financial sectors and technologies, such as banking platforms, blockchain, and budgeting apps. Following are some distinct types of apps that Fintech has:
Such apps are for the insurance industry that speed up the policy administration, claim processes and lower fraudulent activities. Such apps can also be a basic CRM for an insurance site. 
Investment & Stock Trading Mobile Apps
Such apps assist in stock trading, cryptocurrency, and mutual funds. Using these apps, the users research assets and invest in them. Besides, it can also enhance the efficiency of the investment. 
Banking & Money Management Mobile Apps
Such apps permit users to manage their bank accounts quickly and check their financial transactions without going to the bank. 
Stands for Regulatory Technology, Regtech apps help the brands fulfill compliance with regulatory bodies' laws. 
Such lending apps permit the users to lend money without the involvement of a credit union or traditional bank. Thus, you only need to lend money from anywhere at any time. 
Such mobile apps assist the users in handling their expenses, predict future costs, and save money.  
Fintech App Growth During Covid
Well, to reduce poverty and enhance economic growth, access to good financial services is essential. The fintech innovation is assisting in lowering the cost of offering services, making it more reachable, and diminishing the need for 1-to-1 interactions, which is vital for keeping up the economic growth in the pandemic also. 
In the COVID-19 pandemic, the fintech market was expanding and constantly helping with access to financial services. As a result, the use and access of essential financial services led to increased income, enhanced resilience, and improved lives. 
e-Learning Mobile Apps & Edtech or Online Education Apps
Because of lockdown, students are using online resources and becoming proficient in their spare time. 
One of the popular online language apps, Duolingo, experienced a 148% surge in registration in the last global lockdown of 2020.

 

Udemy also faced a 425% increase in enrollments.
In total usage also, Duolingo won by a 101% hike.

 

The new learners are giving 13% more time to learn online.
Customers are utilizing their time in learning skills in different fields ranging from technology to arts. 
eLearning App Categories
The e-learning platform targets replacing the traditional classroom. Today, it's converting from an alternative to an essential part of the learning process. 
Let's review the main types of online learning apps: 
Student Management Systems (SMS)
It is software that manages employees, students, donors, alumni data, schedules, curriculum, and communication. Also known as  Student Information Systems (SIS), such apps offer quick access to payment processing, student information and increase contact with the school functionaries. 
Virtual Classroom Software
Such an app crafts an in-person learning atmosphere. These online learning apps target enhancing the distance learning process and also engage the students. 
These e-learning and educational apps improve the assessment process for students and teachers. 
Video Conferencing Software
These apps target more business as compared to e-learning. The virtual classroom apps include live video streaming, similar to video conferencing platforms. That's why they are pretty similar in functionality. 
Massive Open Online Courses (MOOC)
A marketplace or platform of online courses, MOOC provides free online courses for everyone. Generally, such courses include reading material, video lessons, discussion formats, and assessments. 
It is similar to an online education marketplace to find the right tutor. Such platforms assist students in finding tutors, set an apt schedule, and get automated billing. 
Learning Management System (LMS)
These apps target educational use for cyber schools. So, the students are permitted to access the learning material from anywhere. In addition, such types of eLearning apps assist in monitoring the performance, running assessments, collecting reports, and increasing teacher-student communication. 
eLearning App Stats During Covid
As per a record, the educational app market is likely to reach $46 billion and more by 2024.
While 90% and more countries adopt digital and broadcast remote learning policies, 60% use them for pre-primary education.

 

Besides, about 77% of organizations in the US depend on online education for professional development.
About 45% of elementary students use eLearning tools.
Approximately 63% of high school students in the US are learning from digital learning platforms.

 
Conclusion
So, after reading this post, you see that users are spending more and more time on mobile apps. Such app categories were just an easy and convenient option earlier, but they have become essential today. 
That's why it's a perfect time to emerge with new ideas, creativity, and visions to allow your business to survive, be it regular or any adverse situation globally. So, hire a leading mobile app development company like Emizentech today and ease your job of app development.
At Emizentech, we have a vast experience in developing the best mobile apps. You can reach the company at the following mail.