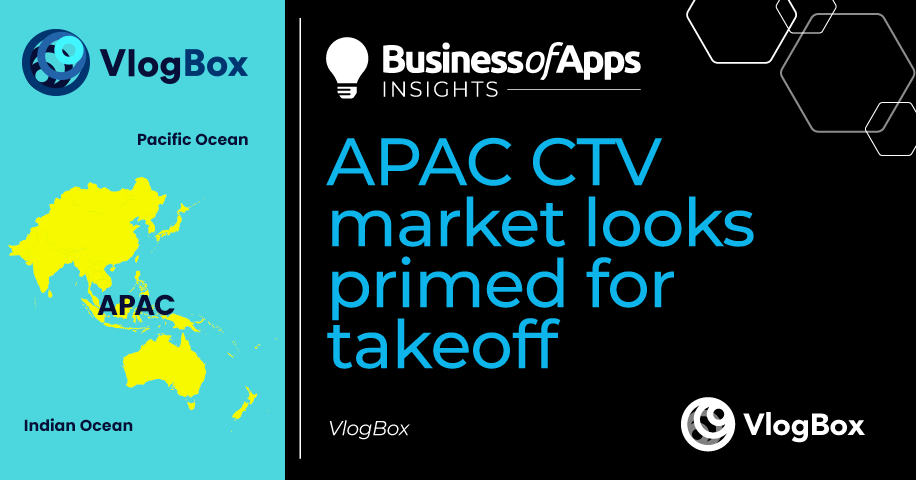 While marketers predominantly focus their attention on the more mature, highly-saturated connected television (CTV) markets of North America and Europe, opportunities in other regions may slip away from them. Latin American countries that top global charts in digital ad spend growth rates are already in the spotlight, but the Asia-Pacific region (APAC) could be the future of local digital advertising with accelerated technology adoption rates and increasing average video consumption hours.
CTV is a new phenomenon in the region. Unlike North America, APAC is a mobile-first region, so smartphones remain the primary driver of OTT streaming expansion. There are other differences which highlight how, to respond to the regional demand, marketers need to look carefully at regional preferences.
A short review of CTV in APAC
Several factors contribute to the opportunities APAC's CTV industry offers marketers. The region hosts a stew of global players, including Netflix, Disney+ Hotstar, and regional-specific services such as Viu and Tencent Video. Overall, CTV/OTT viewership was estimated at roughly 400 million viewers in March 2021, with Singapore, Australia, and Indonesia leading the chart of the most CTV-friendly countries.
Along with subscription-based services' success, subscription fatigue buildup and the region's overall high ad tolerance create good conditions for ad-monetized CTV streams. Indonesia, in particular, has the third highest number of broadband subscriptions in the area, and big industry players have noticed: Disney's launch of their Hotstar service in September 2020 is a bright illustration of that.
Other localities, particularly Taiwan and Vietnam, present lucrative opportunities for marketers wanting to enter the space. Taiwan's traditional broadband providers tend to deliver CTV services bundled with their basic broadcast content to offer additional value for their customers. This points to local media companies' confidence in CTV as the market experiences increasing cord-cutting.  However, international giants still predominate amongst the most popular platforms, with Netflix coming first, followed by iQiyi Taiwan and Line TV.
Vietnam remains one of the fastest-growing digital markets in the region and has a high percentage of households owning a smart TV. By the end of 2021, there were 3.7 million OTT TV subscribers, making the local CTV/OTT market one of the biggest in Southeast Asia. Again, Netflix tops the list of popular platforms, followed by local brand FPT Play.
APAC regional challenges
While the APAC CTV industry offers significant opportunities for marketers, that's not to say it doesn't come with its challenges. APAC is a culturally dense, linguistically diverse, and content-saturated region, making it different from other ad markets. To effectively target these audiences, marketers must keep in mind language distinctness, cultural nuances, degree of digital maturity, and other aspects. The variability of devices used for streaming is also typical for the region. Addressing these challenges with a diverse, culturally sensitive, and audience-aware content and ad library will give marketers the best opportunity to succeed in this market.
For instance, Japan is into baseball and fitness while India watches cricket and comedy shows. As a result, balancing content strategy is the first challenge to overcome while entering the region. Other common CTV industry issues like ad fraud and brand safety are a big concern in Asia-Pacific, especially in developing countries.
As the global digital community tries to learn from the mistakes of web advertising, developing transparent and trustful technologies to form secure buyer-seller relations is a crucial consideration for APAC marketers. This includes inventory supply, measurement and attribution, and various brand safety measures such as those used in mobile, like viewer-player ad interface definition (VPAID).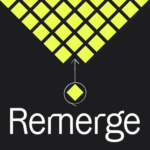 Focus on local and international content
Most CTV audiences around the globe prefer watching locally produced shows, and APAC is an excellent example of that. This is not surprising, considering the region's racial diversity and cultural specificities. Most successful local players invested dearly into local content while offering popular international shows.
This strategy of mixing local with international has proven its effectiveness across the region, except for the Chinese market, which is dominated by heavily moderated local ecosystems. For instance, after reporting a decline in subscriber count for the first time since 2011, Netflix relies heavily on the Asia-Pacific market. Between Q1 2021 and Q1 2022, the platform reported a 26% growth in Asia.
That's why the Asia-Pacific is likely to be a lucrative and rewarding region for CTV investors who can find the right balance between local and international content, especially if it is primarily designed for mobile consumption. This does not apply to mainland China, which despite its vast market size, is very challenging due to local censorship conditions. That investment opportunity will only grow if transparent technologies can be further implemented to protect buyers and sellers alike.
Making CTV sticky
In conditions where advertisers struggle to reach their specific audiences, publishers that offer addressable features will thrive. Data analytics is the key to leveraging precision marketing techniques; hence choosing the right publishers is even more critical in APAC than in other regions.
Several APAC publishers handled this task effectively. For example, Thailand's TrueID scaled its set-top box inventory to build an impressive supply of precise user data that enables consistent and brand-safe targeting. Malaysia and Singapore OTT services like Viu, iFlix, MeWatch, and WeTV successfully scaled up their datasets by offering their viewers high-quality ad-based content imported from Korea and Japan.
This demonstrates that advertisers seeking to reach beyond basic audiences need targeting abilities based on the type of content, device, location, and other specific parameters.
General audience size, ad tolerance, content consumption, and audience diversification contribute to APAC's potential as a fertile CTV digital advertising landscape. While marketers require dedicated tactics and strategies, such as leveraging local and international content, addressing a culturally and linguistically diverse audience, and highly precise audience profiling and targeting, the potential for audience growth, engagement and monetization are very significant in the region.