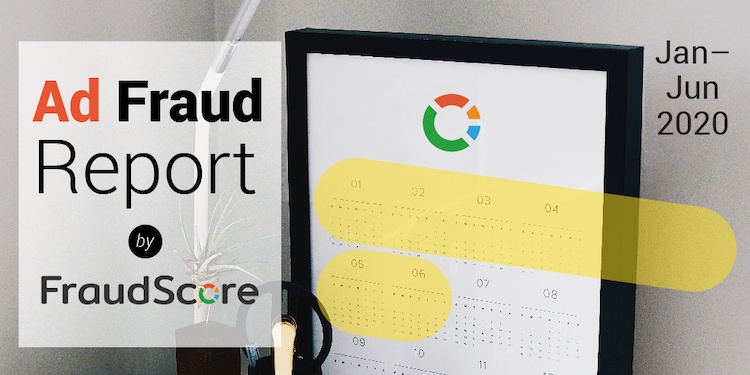 FraudScore – the independent antifraud solution provider – continues to share statistics and ad fraud data with marketers all over the world.
In this exclusive report that covers the period of the first six months of 2020 FraudScore analytics team shares:
statistics about the global amount of detected ad fraud and comparisons with 2019
ad fraud in mobile and desktop traffic: the most dangerous global geos, common fraud types and divisions between Android and iOS detected fraud, etc
monthly statistics for 2020 – pre-pandemic, the peck of global isolation, and the current situation
maps and charts about the most fraudulent global geos and fraud categories
amount of ad fraud in different mobile app categories in iOS and Android
expert opinion and outcomes from the first half of 2020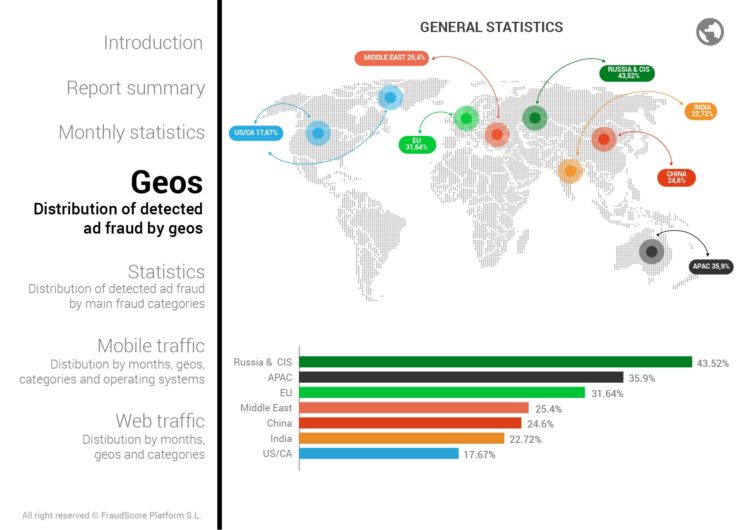 2020 has already shaken up the world. For instance, market forecasts at the end of 2019 said that global online ads market might grow in 2020 at least by 25%. By 2022 advertisers were predicted to spend around $600 billion on online ads. But 2020 made the corrections. Recent studies say that marketers shouldn't expect the market growth higher than 5%. The number is significantly lower than it was anticipated. 
So FraudScore team is willing to spread the knowledge about ad fraud at the global online advertising market. And help marketers understand the issue and find the right solution to protect their businesses against fraudsters. 
FraudScore team invites marketers to reach out to them and ask questions about ad fraud and how FraudScore solutions can be a good insurance against the bad guys. There is a 30-day free trial period to try FraudScore platform and understand its capacities.