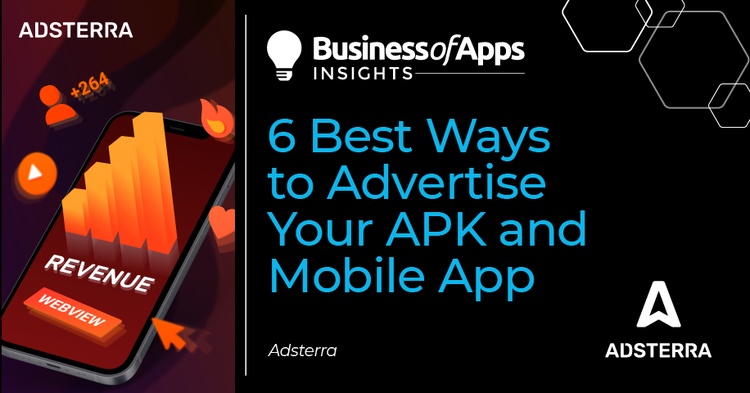 Mobile apps are changing the world, making life easier, and allowing us to implement any ideas. But even the best product will not benefit if nobody knows about it. So pay due attention to promote an apk. Choose the desired ways of how to promote an android app. Make a step-by-step plan and show the world your application.
Introduction
What is APK? APK (Android Package Kit) is a file format that consists of the complete archived Android application code used by the Android operating system to distribute and install applications, games, etc. 
How is APK created? Today there are several options for how you can create your application based on Android.
Create an application yourself, if you have programming skills.  The programming language for mobile development on Android is Java. But now Google is actively promoting Kotlin as a language that can replace Java in the future. Also, Android Applications are written in C ++.

Seek help from professional studios or freelancers. This option may suit you if you do not have enough time or experience in developing mobile applications. The only disadvantage of this method is the cost.

Create an application with the help of special tools "APK online builders." This method is simple and requires no special programming skills. But there are some downsides.
The time spent on an app builder learning.

You have to pay for the simple functions to put into your application.

Problems with updating content in the app stores after publication.
Though APK builder's developers advertise that this method is easy to create your application. You have to know that there are a lot of nuances that will take more than one month for an ordinary user to understand. 
Also, multiple and constantly updating rules of the app stores can affect you. And your app can be removed from the store, which happens repeatedly. To avoid such unexpectancies it's necessary to read the terms of use and communicate with technical support to protect yourself against such risks.
How to advertise an APK

 APK marketing strategy is tough. When talking about the ways to promote an android app, we have to understand that we are starting to spend money at this point. Expecting they will return to us at least doubled. Let's look at what we should pay attention to first.
Before you start APK advertising, you need to do the following:
Analyze your competitors for content and keywords

Create a catchy and keyword-driven name

Create a visually attractive app icon

Create pretty screenshots for your app

Make your app descriptions appealing to the audience

Create a promo video for your app

Make your app size as small as possible

Ask users to rate the app

Update your content regularly and use notifications

Buy app installs
Analyze app's performance
Ask yourself what the primary goal of the promotion of your app?  
 Increased application installations?

 Increase the actions within the application?
 If you have decided on the goal, then do the proper positioning!
 You have to develop a correct positioning of your application. It is vital to communicate to the target audience the ultimate value. And it will help them make the right decision, namely choose and install your application over a competitive one.
 If you ignore this rule, you risk overspending the advertising budget. And do not get the proper amount of installs.
The six best ways to advertise an APK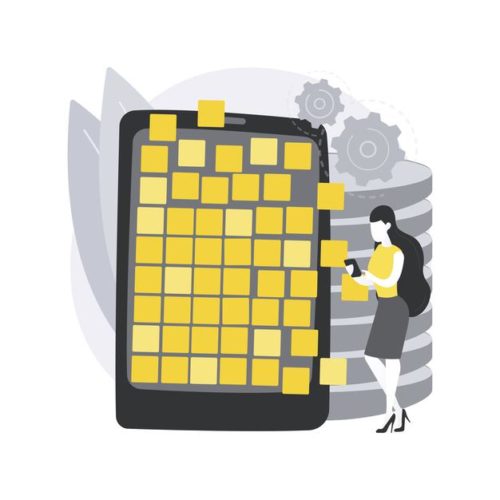 ASO (App Store optimization) is a complex of measures on optimization of your application, namely:
Keywords selection

Optimizing keywords and descriptions

Application name (title) optimisation

The visual design applications

Optimization for market (niche) requirements
Usually, Android app advertising is launched in conjunction with ASO for the growth of organic traffic. Since the number of impressions increases, it always generates organic growth and gives top positions. With the correct setup of an advertising company and intelligent optimization, it will snowball.
Application ranking factors in Google Play Market
 Relevance. The system evaluates how the application meets the user's critical request. It considers not only the search query but also the user's location. Therefore, when placing your app, specify the maximum data, including name, description, category, and so on.
Editor's Choice. There is a particular category of apps on Google Play, the so-called Editor's Choice. It contains applications that store editors acknowledged for their innovation and creativity. It's a quality mark, so users pay special attention to the software in this category and download such apps more frequently. 
The quality of the application. One of the main conditions for successful promotion is quality products. Both technically and in terms of usability and attractiveness. There could be special requirements for applications in each market. Check them out, then compete on equal terms with other developers.
The total number of downloads. Google Play has a "Popular" section, which contains software that is most often installed on devices.
Dynamics of downloads. A significant indicator is the number of installations, especially in the first days after the app's appearance in the store.
For a high rating of the app in the Google Store, you need to have the maximum count of installations in the first 48-72 hours. But different countries have their rules in terms of the number of downloads. For example, in Moldova, 6 thousand installations per day are enough to get into the top. But you'll need at least 49 thousand installations to reach the top in the USA.
Rating. It is based on user reviews (1 to 5 stars), comments, number of downloads, etc.
Visit duration. The more frequently your application is used, the greater is the chance that it will get to the top.
Uninstall statistics. Your app can be downloaded many times but it can often be removed at the same time too. Unlikely such an app will appear in high positions in the store. 
How to promote an APK file on Facebook and Instagram

Another powerful tool for mobile marketing apps is social networks.
To start advertising an Android app, you need to select a particular type of campaign depending on your goals. What you aim for? To increase the number of installations?  Or do you need targeted actions in the application?
  Ad types
 Ad Campaign will promote the application shown on Facebook, Instagram, Audience Network, etc., and the ad consists of the following elements.:
 Graphic banners

 Video creatives
Features of setting up and working with an advertising account
 To start promoting applications, you first need to register the app on the Facebook for developers website. The next step is to install the SDK (Software development kit) *. It will track in-app events and transmit information in a system for analyzing and optimizing your ad campaign.
 After that setting up your campaign, decide the strategy:
Increased application installations;

Increase the actions within the app;
 You are selecting the options you want to target. The audience (Geo, age, interests, etc.) and add creatives.
The finishing step is the publishing campaign, and it will soon start working.
How to advertise an Android app through Google Admob?
Google Ads offers the ability to run ads to see your product in the search results. To do this, you need to sign up for Google Advertising and create a campaign with the option. "Search Network only – Mobile app installs."  The advantage of this method is that the application will be displayed over the other results on the Google Play Store. And can be promoted for your competitors' keywords.
How to promote an APK file in cooperation with influencers?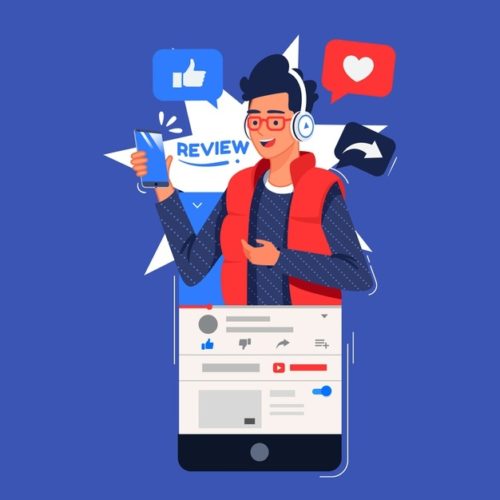 Think about which influencers your target audience is following? Identify famous celebs or bloggers who could advertise your product.  Invite them to test the app and share their reviews with their subscribers. 
How to monetize the app through the Adsterra?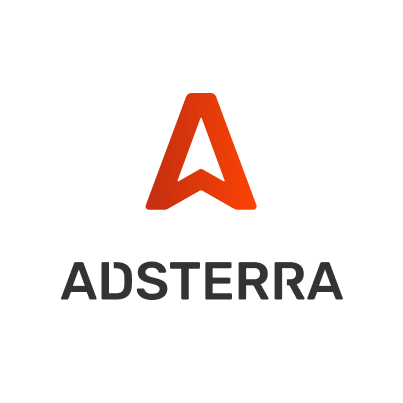 Earnings from advertising are the basis for mobile applications with numerous installations. In this case, the earnings formula for developers sounds like. "The amount of money earned is divided by the number of downloads."
The formula gives us the critical metric. How many downloads we must have to achieve certain earnings.
But how to increase the amount of income per user?

Adsterra advertising network will help by using Direct Link Ad Format.
Note: If you want to start monetizing your applications with Adsterra. Then read this guide before you start.
Direct Link as a top Ad format for the best Earnings.
What is the Direct Link ad format?
A direct link is a URL that you get after signing up with Adsterra. You can place it anywhere: in the creative of an ad campaign, in a push notification, on a website, or hide it under a button. It works best with the apps.
You add the Link to your Android app or APK, users click on it, and then Adsterra redirects each of them to the best-matching landing page.
The Adsterra has developed a special algorithm that combines many parameters.
As a result, any user who has clicked ad will get to a more relevant page – at the same time, increasing the advertiser's CPM.
The AI selects the offer depending on: 
The region, country, state, city

Language

Device type

Browser

OS + its versions

Connection Type

Keywords

Preferences and Behavior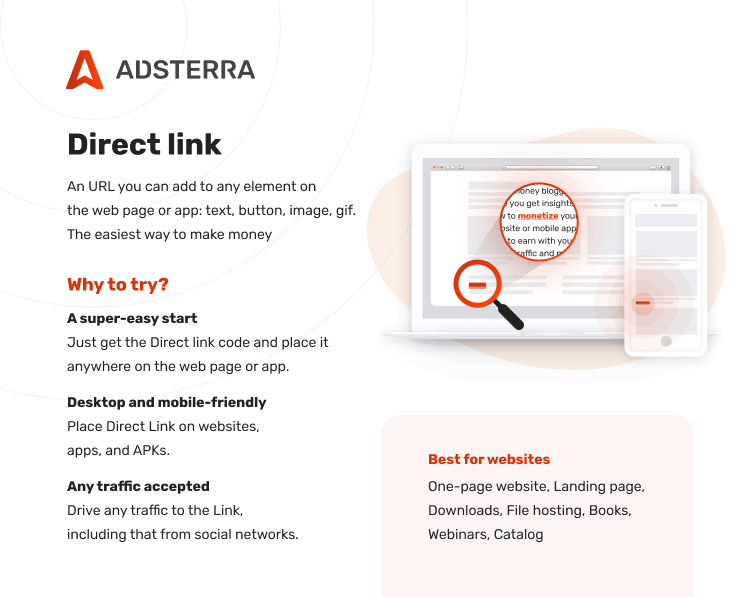 In this case, the algorithm works naturally, and you do not need to worry about additional settings. AI does everything for you. You need only place Direct Link conveniently for you and start making money with Adsterra.
Key benefits of working with Direct Link
Monetization without reference to additional settings. 

High CPM

Ease of integration (you can set up an advertising link anywhere you want)

Integration into many advertising formats (from text anchors to push notifications)

Convenient tracking system

Ads Filters
Reasons why you need to start working with Adsterra
We work with all kinds of mobile applications.

Our managers will help in tuning and optimizing all kinds of ads in your application.

Large count of publishers for a variety of GEOs.

Integration with any tracking systems using postbacks.
Alternative ways to promote mobile apps
 Google Play search results are based on an assessment of user satisfaction. The rating is formed based on the actions of the product audience, reviews, ratings, and comments. Use these tools to promote your app:
Offline advertising;

Reviews on YouTube channels;

Motivated traffic;

Publication of your app on different platforms.
(1Mobile Market, Amazon Appstore, SlideME, Opera Mobile Store, Mobile9, Samsung Apps, Mobango, GetJar, F-droid).
 Analytics efficiency of promotion
 To analyze the efficiency of your promotion strategy use Google Analytics for Apps. These tools prompt what promotion channels work best. In addition, they can be used to evaluate your product as a whole. 
 To assess the success of promotion channels, use these metrics:
Number of Downloads

Dynamics of downloads

Sources of installation of the application

Acquisition Cost Install

The ratio of ad impressions to the number of product downloads

The ratio of advertising expenses and profits from the software
 To assess the activity of the audience within the application, focus on the following metrics:
Number of application launches per day

Average Session Duration

Information about the target user actions in the application

Frequency of using an app
Notice
 If the application is rarely launched and the visit duration is short. It may have problems with internal optimization. And also, content strategies are weak. (Lack of a wizard, marketing funnels, etc.)

Final Thoughts
Remember described methods will only work together: 
When each step will be described in the marketing plan; 

Only when you can pinpoint the performance points of your advertising campaigns;

Prepare a marketing budget; 

Conduct an ASO; 

Install all the necessary metrics to analysts.
Only then start all advertising channels simultaneously.

At the same time, always think about the end-user: 
Offer a really interesting application for users;

Make software easy to use, with an intuitive interface;

Maintain the product and constantly improve it by regularly releasing new updates; 

Prompt users to post ratings and reviews; 

Provide technical support to users, quickly respond to their requests.  
And only in this case, success will not be long in coming. 
Good Luck!