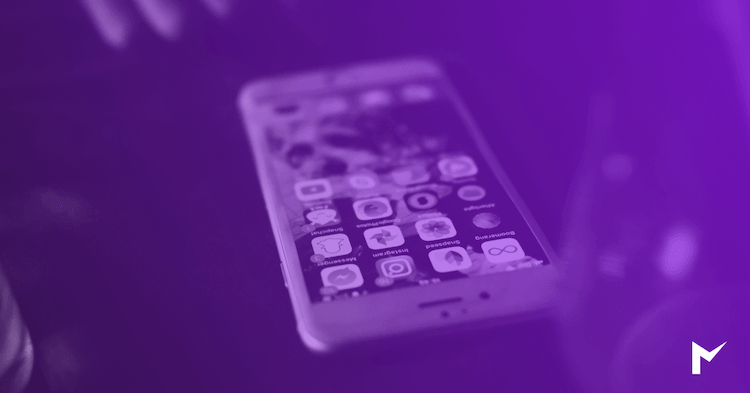 The number of smartphone users worldwide today surpasses three billion and is forecasted to grow further, and so is the amount of data they are generating about themselves with apps on their smartphones. People used to have a relaxed attitude towards sharing this data and their sensitive personal information with apps. There have always been people who wanted to be among the first users of trending apps and didn't think twice before giving their consent to share any information that apps requested.
 
Nowadays, the situation has changed. Data security and privacy have become a serious issue of our era. Data privacy concerns have increased due to numerous public data protection scandals. Because of this, consumers seek transparency about what data they are actually sharing with companies. Their willingness to share this information has also decreased – in particular with big tech companies and advertisers, due to a lack of trust. They might even decide not to install an app when they discover how much personal information is required in order to use it, whereas others may uninstall an app after downloading it for the same reason.
This presents app publishers with the challenge of assuaging their users' fear to share data with them by providing verifiable solutions, traceability and transparency to minimize privacy concerns. In a data-driven world, there is competition for customer data and gaining consumer trust is a key attribute for app businesses to win this race.
In this article, we provide app marketing managers with five handy tips on how to gain users' confidence in sharing their data with them and give them a good feeling about using their app:

Disclose more about your data practices
Put your consumers first. Let them know that you are committed to being open about your data practices and discussing their rights. Communicate that customer privacy is a key element in your organization's business strategy. Increase transparency and build trust by providing support articles on privacy in your app's settings and/or a privacy information section on your website. Provide a contact address where consumers can reach out to you regarding privacy issues.
Make sure to be GDPR compliant and use plain language to communicate how you process user's data. It is crucial to strive for clarity and make this information accessible to all of your customers in order to avoid misunderstanding. Otherwise, users may be surprised and might even become upset when they find out what they have consented to later on, as most don't realize the extent to which their data has been passed on to third parties, or repackaged and passed on again.

Source: Uber
Teach your customers on how their data is used for, and by whom
In general, there's still a lack of consumer understanding as to how data is collected, categorized and used.


Source: HBR
Therefore, you should make it clear to your consumers how exactly their data is being used by providing sufficient information about these points:
What kind of data you are collecting
How you are categorizing your data
For what you are using the data for
Where you are storing your data
For how long you are keeping the data
Who has access to the data
Whether you share data with third parties
There are several studies that demonstrate that transparency about the use and protection of consumers' data reinforces trust ( Source: HBR). And, the more trusted a brand is, the more willing consumers are to share their data.
Make your consumers aware of what value they'll receive in return
Explain what they'll get in return for volunteering to provide data: Let them know that you can create an individual profile and tailor offers that are relevant to them based on their self-reported data. Additionally, show them that they can help you to improve your product or service with their feedback. Consumers will become more comfortable sharing additional data when they see a clear link between the data collected and the enhancements delivered.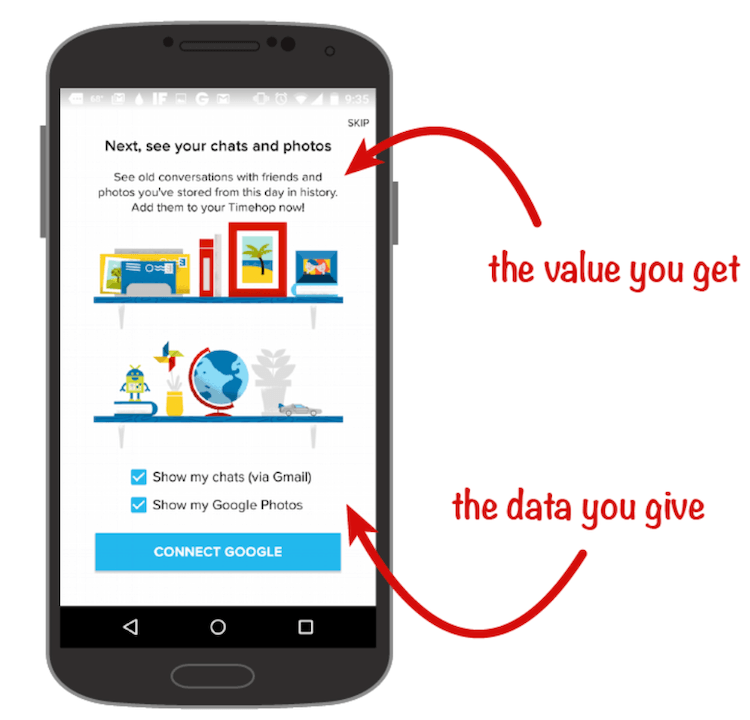 Source: uplandsoftware

Give your consumers control over their data
Be transparent about how users can manage their privacy and data preferences (opt-in/out, permissions, access, etc.). Avoid making it extra complicated for them to figure out how to opt out and stop granting permissions for features (that aren't essential to the function of your app and only provide marginal benefits). This way, they feel more engaged in the process.
Align with the data protection officer (DPO)
No matter the size of a business, each company should have appointed a data protection officer whose job it is to focus on privacy and ensure compliance to business regulations. In order to make sure that your app users stay informed about recent data privacy updates, you should keep in touch with the DPO on what information needs to be shared to minimize or even undermine potential arising concerns.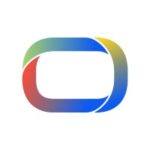 By following these five tips you can start to make your app more customer-centric and make your users feel safer in the knowledge that their privacy is a top priority for your business. This in turn will help you gain a competitive advantage against other app businesses.
If you want to know more about designing and communicating your app as a safe place for consumers' data to be stored, reach out to us via contact@customlytics.com.