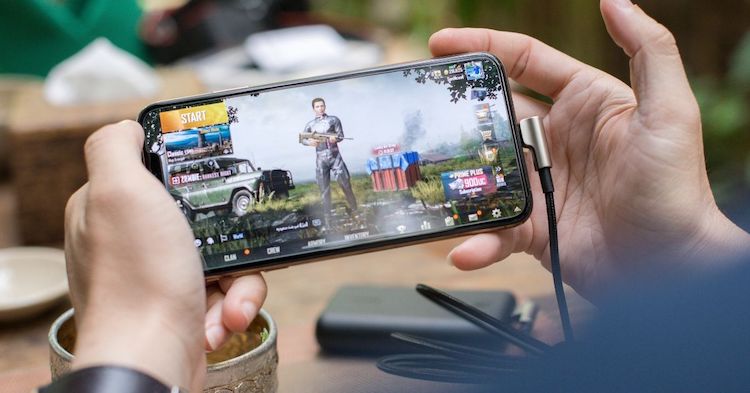 The world of mobile games is rapidly changing. For the average mobile game developer, launching a new game can be fraught with risks, both in terms of visibility and monetisation. This is why it's essential that developers have the ability to benchmark their game and the core features in order to develop a good 'feel' for where the market is heading, both technically and commercially. Based on our ongoing tracking of 200 game features across 2000 mobile games in seven countries, here are our predictions for where we think things will be heading for mobile games in 2020.
The rise of idle RPG's
Most of you will likely be familiar with idle games, the ultimate in low commitment gaming. The  'fire and forget' missile of games. Just turn it on, make some choices and the game keeps on playing on your behalf when you're at work or even asleep. Periodically, the game will send alerts to entice you back in to discover new pleasures.
So far, we've had a slew of idle 'tycoon' style games including Adventure Capitalist and Idle Theme Park. The new kid on the block is the idle RPG. idle RPG's have been present in China for a long time and are now finding significant success in the West with games such as AFK Arena and Ulala. That said,  there is still a notable lack of successful western idle RPG's and so this is something we think will emerge in 2020.

In the illustration above, you can see some examples of features that are being heavily utilized in Chinese idle RPGs and that we can expect to appear in western idle RPG's. Overall, it's safe to say that idle RPGs have stronger feature-sets that create more options to monetize & retain customers and their hybrid nature will expand the potential audience to include both casual and mid-core players.
More PC and console IP coming to mobile
We've seen more and more AAA IP from console and PC making their way onto mobile and this has by and large been a successful transition. Games such as PUBG, Fortnite, Call of Duty and Mario Kart have adjusted their features and monetization methods to stay true to their origins but also adapt to the new world of mobile. One of the interesting and most successful features that we've seen is the rise of the battle pass monetization method which in China has gone from 3% implementation in the top 100 grossing games to over 30% in just 12 months, and from 2% to 20% in the US.
These titles have not always had an easy transition to mobile and the ability to rapidly make ongoing changes to mobile games means that iterative developments can often result in big wins for the game. Take a look at Call of Duty Mobile which started to dip in the ranks but then climbed from #24 to #1 in the US top-grossing ranks when it introduced its 'Zombie mode'.

Call of Duty's Zombie mode update
With more PC and console IP's such as Diablo and League of Legends coming to mobile in 2020, it'll be interesting to see how they adapt their feature-set to adapt to the realities of the new medium.
The Mobile MOBA genre finally succeeds in the west (maybe?)
Whereas MOBA's (Multiplayer online battle arena) have been huge on PC with DOTA and League of Legends leading the pack, they have had a more muted response on mobile. Vainglory was well received but has sunk down in the top-grossing charts. Likewise, Honor of Kings has been a massive success in China but is yet to enjoy the same level of success in the West (where it is known as Arena of Valor). The only mobile Mobile that shows signs of success is Mobile Legends: Bang Bang which has sustained its place in the top 200 grossing ranks in the US.
It's interesting to compare the feature sets of Honor of Kings (sustained grossing 1 China) and Mobile Legends (sustained grossing 95 US) to see that they are quite similar. There is one big difference to take into consideration which is IP as Honor of Kings is a very well known game in China.

IP/Brand effects of Mobile Legends: Bang Bang, Vainglory and王者荣耀 (Honor of Kings)
Upcoming mobile MOBA's League of Legends: Wild Rift and Marvel Super War both are both based on IPs. In the case of Marvel Super War with it's Comic/Movie brand, we have seen that many of the top-grossing mid-core games with character collection aspects (i.e. Star Wars Galaxy of Heroes & Marvel Strike Force) utilize an IP, which seems to be a definite success driver in character/hero collection games which is what MOBAs are.
Both League of Legends: Wild Rift and Marvel Super War are utilizing IP/brand, which feature-wise will make them differ from the rest of the MOBAs in the West and more similar to Honor of Kings (王者荣耀). It remains to be seen if this will be the last piece of the puzzle in one of these titles becoming the "Honor of Kings of the west".
The Card Battler space stops stagnating and becomes more exciting
The CCG (collectable card game) card battler genre on mobile has become pretty stagnant and is dominated by two or three core games – namely Hearthstone and Gwent. Our analysis shows that even Hearthstone would benefit greatly by tweaking its feature-set and adding certain new gameplay mechanics loved by its target audience.
Some elements that could potentially strengthen Hearthstone's feature set include 1) more focus on social elements 2) and better live event support.
Hearthstone could benefit from asynchronous cooperation playing modes or tournaments and other ways to interact with other players such as daily gifts that could be given to friends. Concerning social events, if we compare it to games that are played by similar player demographics such as Clash Royale, Hearthstone's live event and tournament support fall short in this front. Having special tournament events like its competitor games could catapult Hearthstone to the next level.

Overall, it'll be interesting to see if there is a revival in the card battler genre in 2020.  One game that could shake things up is Riot's take on the genre with their League of Legends-based Runeterra.
The Rise of Social Features in Casual Games
Social mechanics have been a "must-have" feature in the mid-core genre for a long time. The casual genre has also been utilizing social mechanics, but predominantly in a lighter way, such as sending lives/gifts to friends and comparing high scores/progression in the game. This year though, the tide has been turning and casual genres have started implementing social features at an increasing rate. For example, Playrixes Gardenscapes, Homescapes and Fishdom have all implemented guilds and guild-related features such as guild tasks and competitions in the last year. We expect to see more and more casual titles adopting these features during 2020.
The rise of guilds in top-grossing 100 Match 3 Puzzle Games in 2019 which has been in over 50% of the top-grossing games.
In Summary
It certainly looks as if 2020 is shaping up to be yet another interesting year for mobile games. The rise of console IP shows that hopefully, mobile versions of AAA titles are no longer poor, cynical ports that people thought they were. The emergence of new business models such as the Battle Pass demonstrates how monetization continues to evolve, and the growth in popularity of idler RPGs point to the rise of a new 'hybrid' genre of game. If the past is any guide, 2020 will be sure to see a mix of the unexpected and the innovative as mobile games continue to be the dominant platform in the global games market.