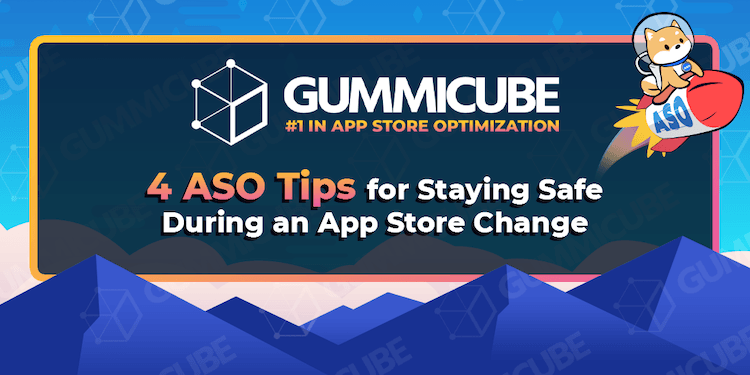 Since the creation of the App Store, Apple has continually found ways to revamp its platform, releasing new features such as new categories, Apple Search Ads and Dark Mode. We have seen that at times with certain releases, the App Store is impacted and rankings across the store become volatile.
Apple will be releasing new categories soon, which may cause a shift that affects your app store optimization efforts. To help you best prepare for this, we have put together 4 ways to protect yourself during large changes to the App Store, whether an App Store algorithm shift or temporary reindexation.
#1. Understand the Change
Apple recently announced that it will be adding two new categories to the App Store: "Developer Tools" and "Graphics & Design." We can predict what kind of impact this change will have based on historical data.
In 2015, Apple added the "Shopping" category to the App Store. This caused several apps to be reindexed throughout the store, regardless of category. This was not a change in the algorithm, but rather a change in the store that required apps to be indexed again. It took about two weeks for rankings to stabilize.
Knowing this, developers can predict what kind of changes adding two new categories will have. We can expect to see keyword and category rankings across the App Store to shift significantly over the following weeks, before returning to normalcy as the change settles. This understanding and forewarning allows developers to prepare for the shift, or even capitalize on it.
#2 Prepare for Ranking Changes
Large-scale changes to the App Store typically cause app rankings to shift significantly. When you are aware that there is going to be a major release occurring, you will want to keep a close eye on your rankings and track how they change. By tracking how the App Store changes impact your rankings, you can be better prepared for any changes as opposed to impulsively reacting.
In order to do this well, you will need to have visibility on all the terms your app ranks for, not just the ones you are targeting. This can be done with the proper ASO software.  In order to respond properly to any changes in rankings, you will need to know which keyword areas are actually being affected in the first place, including those you actively target and those your app indexes for over time.
#3 Watch Your Channels
In addition to watching your rankings, you will want to observe how traffic from your various channels changes as well. When there is a significant change in the App Store, including algorithm changes and ecosystem changes, you will want to see how it affects overall traffic.
It is key to analyze your app presence, channel by channel, in order to best to understand overall impact. A change in one channel can directly or indirectly affect another, so large changes can have far-reaching consequences. This is similar to Apple Search Ads best practices, where it is also recommended to analyze app presence in each channel.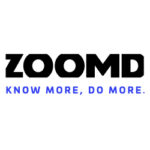 If there is a significant new release, be sure to monitor trends tied to the release to see if anything appears unusual.  With the release of iOS 13 in September 2019, impressions from "App Store Search" and "App Store Browse" were misreported in App Store Connect.  As more users adopted the new iOS, more data was misreported.  Some apps had shown over 100% conversion rate from Search, which is not possible.  Keep in mind that with big changes, issues such as these may occur and require investigation before changes should be implemented.
Outside of an App Store Algorithm change or reindexation, there are also things to look out for in terms of the App Store ecosystem.  As an example, Apple ended its App Store affiliate program in 2018. This led many sites and influencers to stop promoting apps, as doing so was no longer as beneficial. Apps that relied on most of their sustained downloads from these traffic sources lost their primarily drivers of installs, needing to find other marketing strategies. Changes to the ecosystem on one channel can have an impact on others, leading to things like higher competition on other marketing channels.
The higher click-through rate an app obtains, the better that app can index for its App Store keywords. Conversely, a loss in traffic can cause the algorithm to slow indexation down. This can lead to apps with more traffic stealing away keyword rankings. Monitoring your channels when you see an upcoming change that will impact the App Store will help you prepare for the overall impact it has across them.
#4 Take Advantage of the Change
The App Store is an ever-changing ecosystem. However, when a change occurs, most app developers are slow to respond. By understanding how a change is impacting the ecosystem, you can capitalize on the changes to take full advantage of the situation.
For example, when Apple Search Ads was launched in 2017, many developers were not aware that the ASA algorithm crawled the app description to determine bid relevance. Those that knew about this relationship were able to restructure their metadata to cater to the algorithm change. This helped their ads get served over others that the algorithm might have found irrelevant.
Conclusion
With the App Store adding new categories, it is likely that another significant shake-up in rankings will occur. By watching your rankings and channels closely, you can be prepared for when the time comes and respond accordingly. This can save your app from being pulled away by the wave of change, and potentially secure more installs as a result.