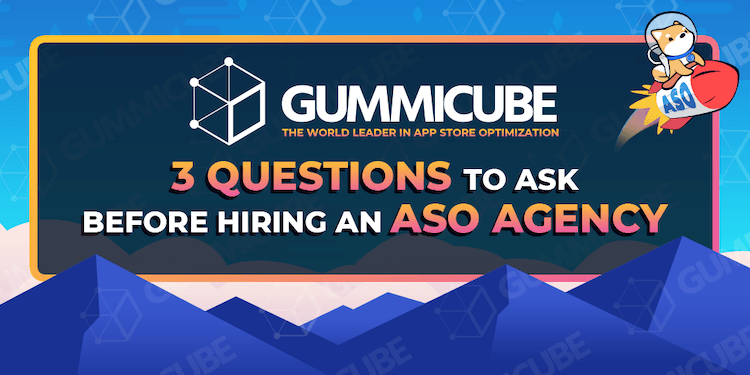 When you hire an ASO agency, you want to be sure the partner you choose can help you achieve your App Store Optimization goals. In order to ensure it's the right agency for you, you'll want to question your partner's approach to ASO. This includes everything from their understanding of how the algorithms work to how they actually measure success.
We realize that there are a number of questions you'll want to ask. With that in mind, here are three questions you'll want to ask to find the right ASO agency for you.
How do they define ASO?
When you ask, "What is ASO?" you're likely to hear many different answers. Some may talk about keyword optimization, while others focus more on conversion optimization and some may just talk about paid search.
The truth is: ASO covers all aspects of the optimization funnel. That includes those three areas and more.
Each aspect of App Store Optimization impacts the others. When one aspect falls short, it could have a ripple effect on the entire campaign. Pouring the majority of one's optimization efforts into a single area is not an effective App Store Optimization strategy as a whole. A proper ASO agency will understand this.
Does this company have ASO technology that works?
 App Store Optimization requires both accurate data and intelligent execution. In order to optimize properly, an ASO agency should have a platform that focuses on both of these. This means having a platform that understands how the app store algorithms work, rather than telling you the estimated revenue another app makes or guessing how many downloads you need to boost your ranking.
Sometimes, an agency may say they have the technology, when actually they're subscribed to a third-party platform. They could even be white-labeling data from that platform and claiming it as their own.
Be sure that the agency you work with has a proper ASO platform. The right data and execution can make all the difference in your App Store Optimization.
How do they measure success?
 ASO success is measured in more than just total installs. You need to measure every single marketing channel and understand how a change in one can impact overall performance, both directly and indirectly. Without knowing this, it will not be possible to make changes where needed.
You should also account for other changes in your category, such as seasonality, to determine if the results are directly tied to optimization. For instance, a shopping app may see an increase in installs due to a metadata update or from the natural increase in traffic that comes with major shopping holidays like Black Friday.
A proper ASO agency will account for all the factors that can influence app store performance. If they can provide a transparent breakdown on the true impact of ASO, you have a winner.
Conclusion
 When evaluating an ASO agency, the one you choose should be well-versed in what App Store Optimization is, understand how it works and has technology designed to help you succeed.
ASO is more than just tracking keywords and measuring installs; it also involves understanding the algorithms and how changes impact one another. Whether from organic growth, Apple Search Ads, Facebook or another channel altogether, the different channels have different impacts on ASO that the agency must understand.
You'll want to be sure you find an agency that understands how ASO is about iterative testing and understanding what will drive the needle and move thousands of keywords at once, rather than five keywords and a few downloads.