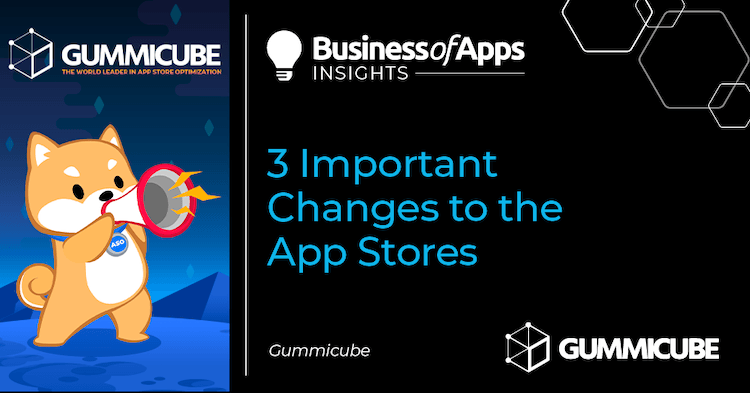 Big changes are on the horizon for the iOS App Store.  Going back to 2020, Apple announced it would be changing the way it would allow developers to track users: requiring an "opt-in" initial message through their AppTrackingTransparency framework, rather than an "opt-out" model which is enabled by default and can be turned off with an option placed within a user's settings menu.
These changes were delayed for several months, with some early projections being Q4 2020, then moving into Q1 2021.  Apple announced in a news update that they would be a part of the "spring" launch of iOS 14.5, and on April 5th, 2021 reminded developers in a news and updates post to get ready for this "upcoming release."
Between the significant impact this will have on attribution tracking, and the months of delays where it always seems to be just around the corner, this has been – and continues to be – a major looming issue on developers' and marketers' minds.  But while this has been unfolding, other changes to the App Store and Play Store have been continuing to unfold, all of which are important to know as part of your App Store Optimization strategy.  Here are three of the major ones that have happened in the past few months to keep in mind.
iOS App Store Privacy Guidelines
As part of Apple's ongoing change towards increased user privacy and transparency on what data is being shared, Apple now enforces developers to disclose their App Privacy Details when submitting new apps or updates.  Developers must enter what data they collect, how it is used, and how it is linked to users.
These changes came into effect with the launch of iOS 14.3, in the form of a questionnaire during the submission/update process.  The guidelines have been slightly modified since December to add additional clarifications and use cases since some developers were unclear as to what constitutes "tracking" or "data collection."
For users, these App Privacy Details have been dubbed "privacy nutrition labels" since they give users an idea of how "healthy" an app is from a data collection and sharing standpoint.  Privacy details are clearly displayed on an App Store Product Page, both on the web and on mobile views.
A section of Facebook's App Privacy "Nutrition Labels" from the iOS App Store.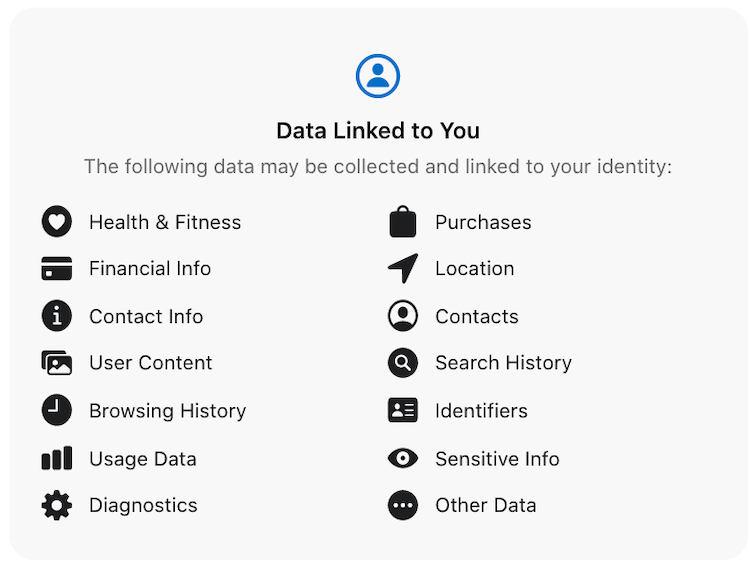 While Apple has expressed these changes are important for users to get a sense of how their data is being used, some developers haven't been as eager to adopt the new program.  Facebook has been a strong opponent of Apple's recent changes, going so far as to take out full page newspaper ads claiming the change in personalized ad tracking will harm small businesses who rely on this tracking to reach their customers.
Facebook's App Privacy Labels also show that it collects data points from nearly every available option in the questionnaire.  While not as vocal on the topic as Facebook, Google was another developer who was not racing to get ahead of disclosing its privacy "nutrition labels" to users for its iOS apps, with many apps in its iOS portfolio not releasing new updates until well into 2021, since existing apps that had not launched updates could remain as they were until the next update.
This policy update is relatively new, and part of a larger trend with Apple (along with the upcoming App Tracking Transparency change) towards user privacy. Staying up to date with the App Privacy Label guidelines, and all other evolving App Store Guidelines is essential to keeping your app live in the store and updates going live smoothly.
Google Play real money gambling policy
Announced in January 2021, policy changes for the Google Play Store came into effect in March 2021 regarding apps that offer real money gambling.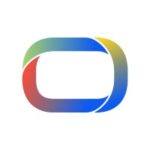 These types of apps were previously allowed in the Play Store, but only in four countries: Brazil (limited to approved apps published by Caixa Economica Federal), Ireland, France, and the United Kingdom.  As of March, they are now allowed in an additional 15 territories: Australia, Belgium, Canada, Colombia, Denmark, Finland, Germany, Japan, Mexico, New Zealand, Norway, Romania, Spain, Sweden, and the United States.
There are of course, and always have been, restrictions around where apps involving real money gambling can operate.  For the United States, this varies from state to state, and depends on the type of real money gambling gameplay an app provides:
Online Casino Games: permitted in Delaware, Nevada (poker only), New Jersey and Pennsylvania.
Sports Betting: permitted in Colorado, Illinois, Indiana, Iowa, Nevada, New Hampshire, New Jersey, Pennsylvania, Rhode Island, Tennessee and West Virginia. Sports betting apps are also permitted in District of Columbia, Montana and Oregon via governmental operators only.
Lotteries: state-run operators or affiliated contracted operators in Georgia, Illinois, Kentucky, Maine, Michigan, New Hampshire, New York, North Carolina, Pennsylvania, Rhode Island and Virginia.
Daily Fantasy Sports: Daily fantasy sports apps were previously allowed on the Play Store in the U.S., though since just like other types of gambling they are regulated differently in different states, local laws and regulations must be taken into consideration.
While this change might seem like an opportunity for new developers to enter a previously untapped market, there are several fairly large barriers to entry.  Aside from the endeavor of making the app itself, developers must go through an application process with Google, apply with applicable laws where the app is distributed, have a valid gambling license in each state/territory it operates, and several more items like keeping out underage users and mechanisms to keep users from areas it is not allowed to operate in from using the app.
The change has not yet resulted in a seismic shift in the Play Store landscape.  DraftKings and FanDuel now have sportsbook apps ranking in the top of the "Sports" category, but aside from that the category is still dominated by sports news networks, apps for major league sports teams and other apps for sports news and activities.  MGM and Bovada also have apps ranking in the "Casino" category, but the category is still dominated in top positions by social casino slot apps for fun.  As more developers work towards obtaining the appropriate credentials, and existing real money gambling services work towards developing companion apps, this may change across 2021 and beyond.
Commission rate changes – both Apple and Google
The 30% "App Store Tax" has been a hot topic for several reasons.  Everyone from small indie developers to huge companies like Epic Games and Spotify have been calling the 30% commission – on the only platform where iOS apps can be distributed (without jailbreaking in Apple's case, for side loading in Google's case) – unfair.
Spotify previously went as far as to launch a campaign called "time to play fair" in protest of having to pass this "tax" on to its iOS users, or face removal from the store; Epic's Fortnite has been removed from the store entirely.
There continue to be ongoing legal cases around both of these issues.  One being the only platform, in a reasonable sense (though Apple and Google may not share that sentiment, as Apple has claimed developers can make apps that run on the web if they don't want to use the App Store); the other being that developers must use the platform's proprietary in-app purchase mechanisms (in most cases) according to their guidelines.
Recently, Apple and Google have made changes to this long-standing 30% commission, both lowering to 15% in some cases.  Eligibility for the 15% rate has the same price "cutoff", but is functionally different on each platform.
For the iOS App Store, developers must apply to a Small Business Program and be accepted.  All apps in a developer's portfolio must make less than a combined $1 million in revenue from in-app purchases, paid apps and subscriptions per year in order to qualify.  Developers have been eligible to apply for this since late 2020, and are still able to do so if they have not already.
For the Google Play Store, all developers are automatically eligible for a 15% commission on the first $1 million earned, with a 30% commission on all revenue thereafter.  Unlike apple's program, any developer- big or small, whether they apply or not- will get the lower rate until they reach the $1 million mark starting in July 2021.
Apple and Google have claimed the commission decreases are to help smaller developers, or even larger ones in Google's case, to keep more revenue and therefore have more resources to develop and market their games.  While this is true of the change, the timing of the changes being implemented comes during a period where both platforms face ongoing legal battles around the matter.
Overall
The App Tracking Transparency changes coming to iOS 14.5 will present new challenges for marketers to track iOS users and serve them relevant ads.  Apple has released several notices in their Developer News & Updates blog to remind developers to prepare for the update, which should be coming out soon (and has historically seemed like it's always just around the corner).
With such a big change coming up, it might be easy to lose sight of other changes that have come into play as they have been developing.  Staying updated on the latest policy changes from Apple and Google is critical to success.  These changes in particular are key to understanding how to disclose data you collect and where that gets displayed, knowing why new competitor apps may be emerging in your category, or being able to take advantage of a lower commission rate by applying for a new program.