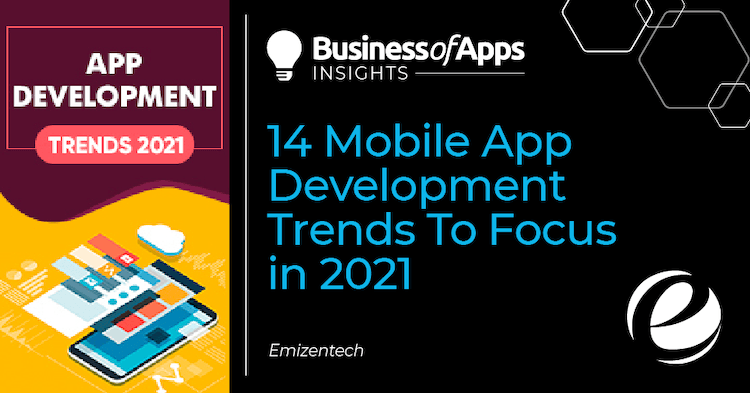 Since the advent of smartphones, users have not turned back ever, and the technology is gaining new inventions every year. Everything that has happened afterward was beyond even the most delusion imaginations. Within just a few years, smartphones have become our constant companion and that's why the mobile app development business is touching the sky.
Every second organization or business is striving for taking a place on the mobile phones of its audience. Due to this phenomenon, they are following every new trend of mobile app development. Henceforth, in 2021, things will not change and we can observe many new mobile app development trends to simplify the lives of users.
What you will get with new mobile app development trends?
When we follow the new technology trends, they initially excite our imaginations and within a few moments, we start feeling them in their entirety. In the mobile app development trends, what we experience is always much better than our imaginations. New features & functionalities that are not just advantageous to the users but are also highly productive for the business.
The mobile app developers bring these trends to users through mobile app development. These trends will invite more users to jump on the bandwagon. Thereby businesses strengthen their user base. So let's begin to discuss the important mobile application development trends that we can observe in 2021.
Internet of Things (IoT)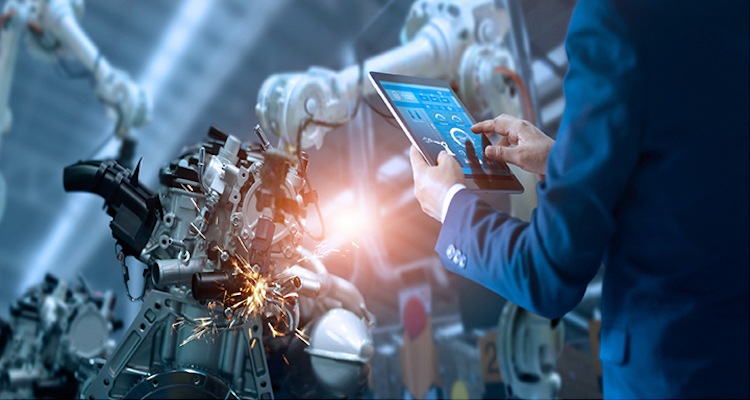 The Internet has crawled the way into the daily lives of people. If we think that the internet can't control our bedroom, kitchen, or home then we should know about the Internet of Things (IoT). IoT is seeing huge growth and has been receiving positive reviews from users. It is having significance in many different domains such as connected appliances, smart home security systems, autonomous farming equipment, wearable health monitors, smart factory equipment, wireless inventory trackers, biometric Cybersecurity scanners, etc. A few examples of IoT products are The Amazon Dash button, Phillips lighting system, August doorbell cam, August Smart lock, etc.
Future Trends of Internet of Things (IoT):
Smart Homes & Cities
Smart & Self-Driving Cars and other vehicles
AI-powered IoT Devices
IoT in healthcare
5G Mobile Internet Network
Do you know that by 2021 the number of 5G smartphones would be more than double to 600 million? And in 2022, nearly half of the mobile phones will have 5G. In the latest release of the iPhone 12 by Apple, the company made provisions for the 5G network adoption. It clearly shows the most anticipated mobile app development trend of 5G.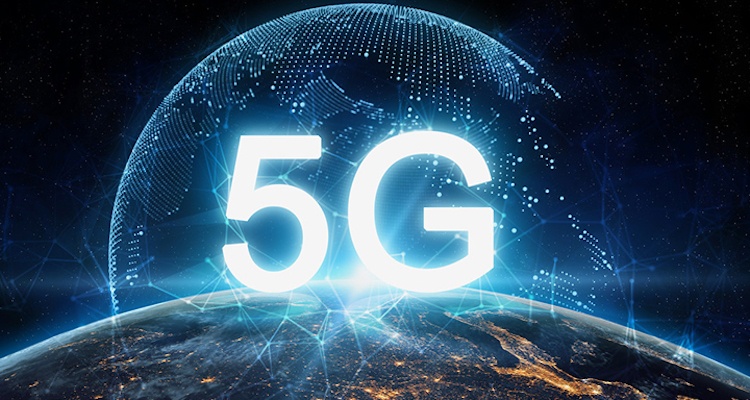 The successor of 4G i.e. 5G can be 100-times faster than it. This high speed can bring revolutionary changes to the apps associated with video streaming especially in 4K video streaming, easy to handle VR & AR 3D objects, and better connectivity of IoT devices & services.
Impact of 5G in Future:
·         Wireless healthcare services
·         Cloud Computing
·         Driverless vehicle technology
Artificial Intelligence & Machine Learning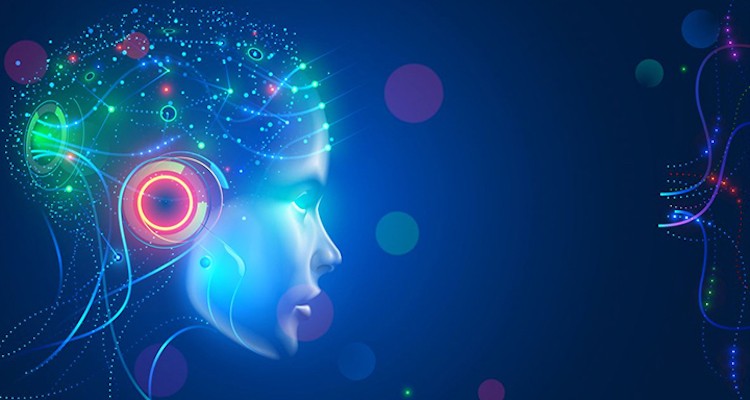 Artificial Intelligence & Machine Learning has already started taking place in mobile applications and devices. A few of these examples that we may have observed are Voice Search, Face Unlock, Chatbots, etc. The AI-powered photo filtering apps like Face App, Prisma, etc. have taken the usage of AI to the next level.
In 2021, AI will have more impact on our lives. Apart from the existing technology, AI trends like AI-based cameras, voice translations, user predictions, will find a new place in smartphones.
Future of AI:
Static Image Recognition, Classification, & Tagging
Algorithmic Trading Strategy performance improvement
Efficient, scalable processing of patient data
Predictive Maintenance
Object Identification, Detection, Classification, Tracking
Automated geophysical feature detection
Content distribution on social media
Combining artificial intelligence with machine learning will be highly useful in developing mobile apps. Whether it is android app development or iOS mobile app development, it can learn the development process from previous data, detect problems, and fix them in real-time.
Augmented Reality & Virtual Reality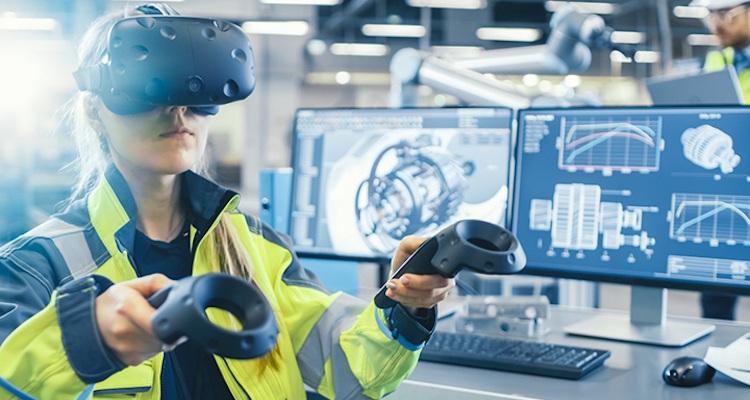 AR & VR technology is used to impact mobile apps related to camera, video, and gaming as well. But now if we see Apple's ARkit and Google's ARcore, then it gives us the hint of mixed reality revolution. In 2021, we can see AR & VR coming up with features like motion tracking, people occlusion, etc. Many AR-based app ideas will also turn into fully functional mobile apps. Industries such as healthcare, tourism, education, e-commerce, etc. will get a lot of benefits from this.
Mixed reality smart glasses such as Hololens, Oculus Go, Magic Leap, etc. will be able to provide a better visual experience.
Future Trends of AR & VR:
AR-based virtual user manual
Virtual training simulations
Exploration activities (VR-based)
Live music festivals & concert (VR based)
Destination navigator (AR-based)
Visual Learning (VR & AR-based)
Enterprise Mobile Apps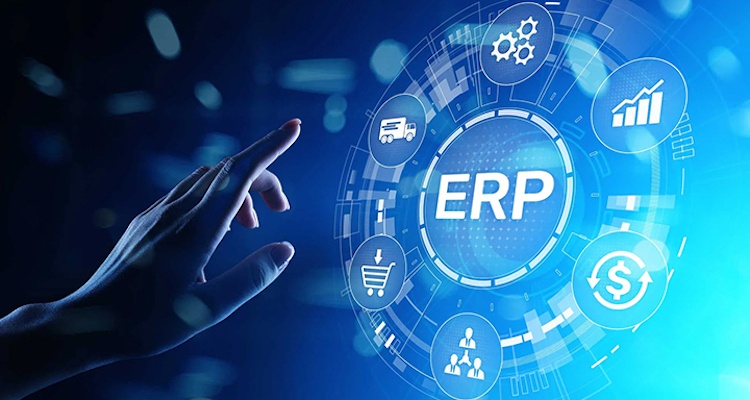 Enterprise Mobile apps are those mobile applications that are developed or brought by particular organizations for their employees to carry out activities & functions for running the organization. Developing enterprise mobile apps is becoming a huge trend worldwide. As per a few stats, the companies make more profits when the employees can access the enterprise mobile apps.
Enterprise mobile apps improve internal communication within the companies, improves employee satisfaction, as well as productivity. In 2021, we may observe a huge number of companies demanding for developing an enterprise mobile app for their organization.
Beacon Technology
Suppose a customer finds a pair of shoes online but wants to try them physically. On the way to finding that pair of shoes in the brick-and-mortar stores, the app on your mobile phone shows the stores which are selling your desired products, along with prices & specifications.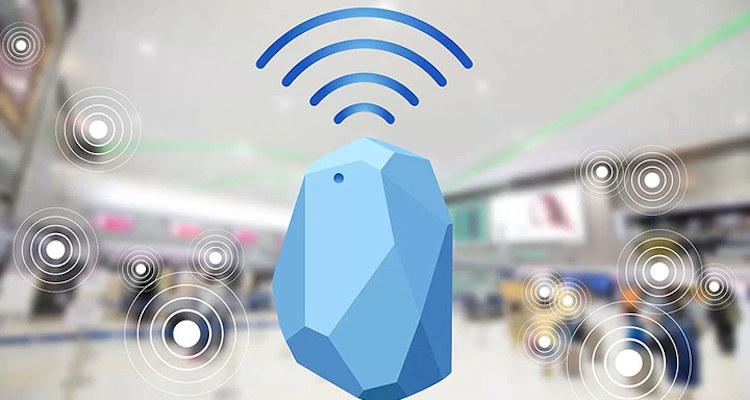 Well, it is not just limited to imagination, but beacon technology has made it possible. Beacon Technology makes use of Bluetooth Low Energy (BLE) signals. Thus, when your phone enters a beacon zone, the app will receive the signal and provide relevant notifications and guidance for the users.
In the marketing industry, this technology has huge potential. It can reduce the bridge between users & companies. Industries such as hotels, museums, healthcare, etc. have already started using beacons for their services.
Future Trends of Beacon Technology:
Presence in Healthcare Industry
Travels & Tourism
Powered Mobile Payment
Physical Games such as clue games, treasure hunt, etc.
Blockchain Technology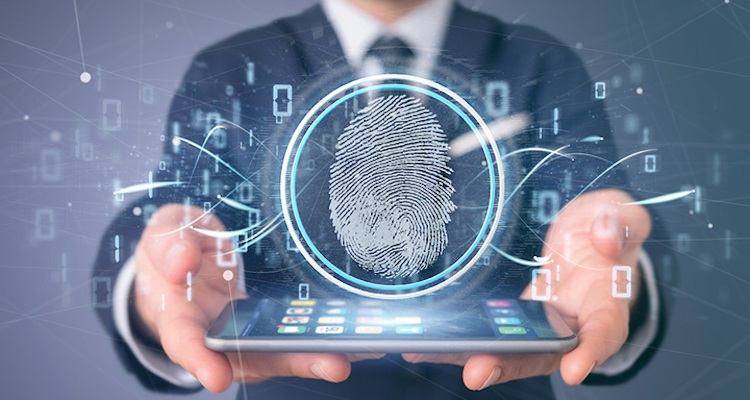 Not everyone knows in detail about blockchain technology. This technology records the information in such a way that it makes it highly difficult or impossible to change or hack that system. We have seen its offering in the form of cryptocurrencies and smart contracts.
If Bitcoin gave us the taste of Cryptocurrency, Ethereum showed us the true potential of Blockchain. Decentralized apps are another example of Blockchain. Dapps don't require a mediator for managing their information. It can connect the users & providers directly. Thus, nobody else can penetrate the data.
Today, Dapps exist in many different industries such as healthcare, finance, trading, etc. In 2021, Dapps will explore other industries as well i.e. the blockchain technology revolution is right around the corner.
Future Trend of Blockchain Technology:
In Anti-Piracy
Securing public elections
Transparent betting
Robotics
Blockchain as a Service (BaaS)
Folding
 

Display

Folding Display is one of the most important mobile app development trends on which mobile app development companies must be focused. Samsung Galaxy Fold and Huawei Mate X are the first smartphones with Folding Display. This trend may reign in the upcoming years.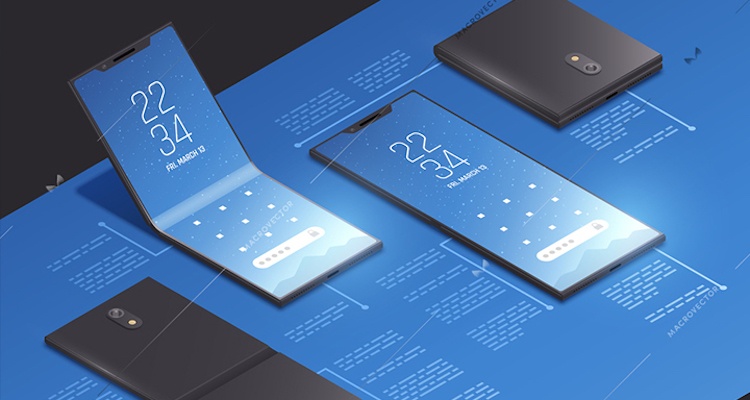 The folding display will open a new challenge for mobile application developers. There will be an instantaneous change in the size of the screen based on user actions. The mobile apps should be altered as per the display.
Geolocation Based Apps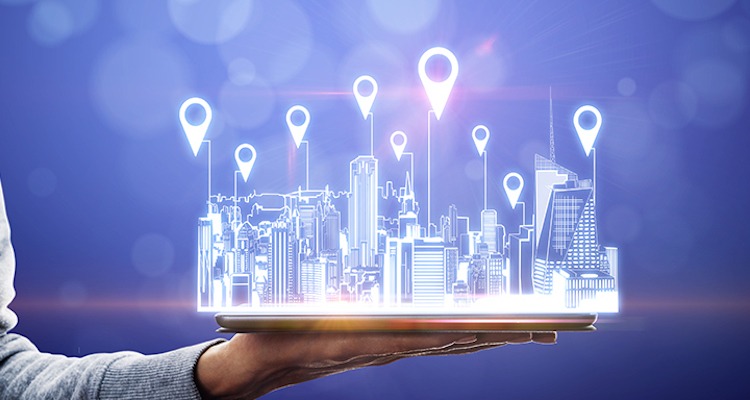 Geolocation mobile app development is an already prominent trend and will continue to rise in the upcoming years.  Geolocation lets the mobile apps deliver a highly personalized experience to the users.
By collecting the geolocation of the users, the apps can provide location-based services, better marketing campaigns, etc. It also helps in analyzing the usage patterns and get an insight into the user behavior & location.
Future Trends of Geolocation Based Apps:
Better Suggestions
Personalized Recommendations
AR in geography or astronomy
Mobile Wallets
Mobile wallets have gained a soft corner in the heart of users. As the economies of different countries are turning digital, users don't prefer to pay in cash or type the account or card details frequently. They prefer to make the payment through the in-built mobile wallet for rapid transactions.
By integrating popular payment gateways with mobile wallets, the payment process becomes rapid and smoother.
Mobile wallets such as Google Pay, PhonePe, Amazon Pay, Paytm, etc. have gained immense popularity. The industry hasn't get saturated now so there is more potential in the future.
Future Trends for Mobile Wallets:
Audio-based mobile wallets
Near-field communication (NFC) based payments
Radio-frequency identification payments
Mobile Commerce or M-Commerce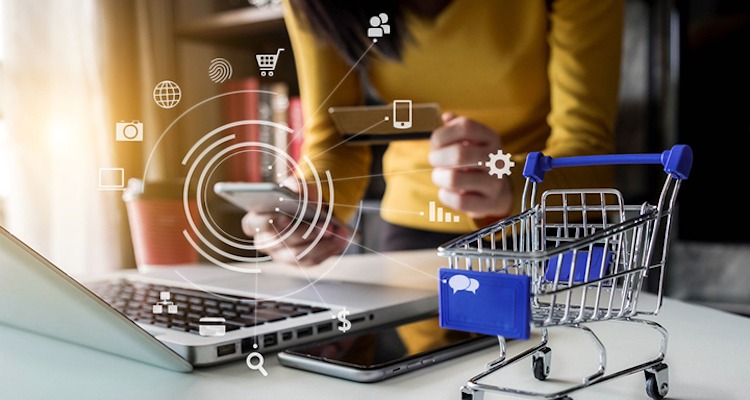 In this COVID-19 pandemic, you must have realized the potential of a mobile application for your business growth. A mobile application for your business surely helps you in increasing the revenue and sales of your business, in addition to building a trust brand reputation. The customers now prefer to shop anytime & anywhere, even on the go. Thus, mobile e-commerce applications are more in preference in comparison to their website counterparts. The e-commerce industry is turning to mobile commerce or M-commerce. It has been estimated that in 2019, there were sales of $2.3 trillion in 2019, which has been expected to reach the figure of $3.5 trillion, in 2021 globally. This comprises nearly three-fourths of total e-commerce sales.
As per a recent report, mobile phones and tablets account for 69% of the total e-commerce sales.
Future Trends of M-commerce:
One-click ordering
Voice shopping
Omnichannel shopping
Wearables
Wearables have already made a huge wave among the users. They are available in the market in the form of smartwatches, smart jewelry, display devices (Google Glass), body sensors, etc. The best thing about wearables is that users can interact with these wearables through mobile apps. However, with IoT, they will be able to control the devices from remote locations as well.
These wearables can track and analyze body movements, heartbeats, steps, body temperature, etc. In 2021, we may observe more demands for apps for wearables.
Future Trend of Wearable:
Mind reading glasses
Virtual assistant in contact lenses
Virtual keyboards through nail polish or contact lenses
Bio-metric Authentication
Biometric authentication has become a part of the mobile apps related to the industry such as banking, finance, payments, etc. Earlier it was just limited to unlock mobile phones but now it has become a fast and convenient mode for login into apps.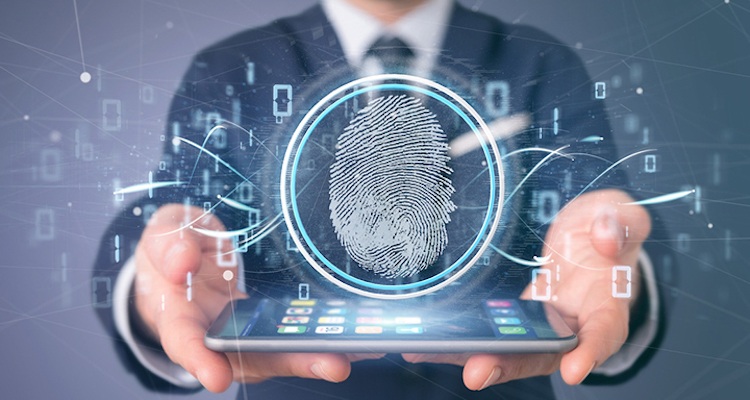 The most significant factor that influences this mobile app development trend is its ease of operation. The user doesn't need to type any login details or drew any pattern, just touch and it's done.
In 2021, all the mobile apps should look to implement the fingerprint or Face Unlock option for the users. Apart from face recognition, and fingerprint scanning, biometric authentication may also include iris scanning, voice recognition, hand geometry, etc.
Futuristic Trends of Bio-metric Authentication:
Immigration Services
Cloud-based biometric solutions
Online banking and mobile payments
 

Virtual Events Streaming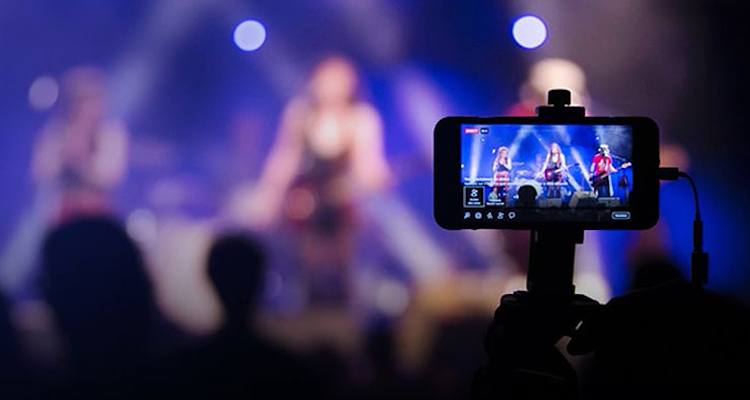 Last but not least, this is among the latest trends in mobile app development. Virtual events were created amid the COVID-19 pandemic as people were not able to attend real events. It got so popular that it is having a future even after the COVID.
Hopin is one of the most popular virtual event venues. It is an online events platform for connecting people across the world. It is different from other platforms as the users can change rooms, listen to different speakers, visit various booths, or communicate with different participants.
In 2021 we can see more of such platforms coming into action. Virtual platforms like this make events grow beyond boundaries and increase accessibility along with convenience.
Wrapping Up
There is a very bright future for mobile app based businesses, and with 5G technology, we can see a huge audience turning to mobile apps in 2021. For integrating the listed mobile app trends to make your ecommerce mobile app, you will require a reputed mobile app development company like Emizentech, one of the best mobile application development companies in India.
At Emizentech we have vast experience in developing astonishing mobile apps. You can reach the company at the following mail.