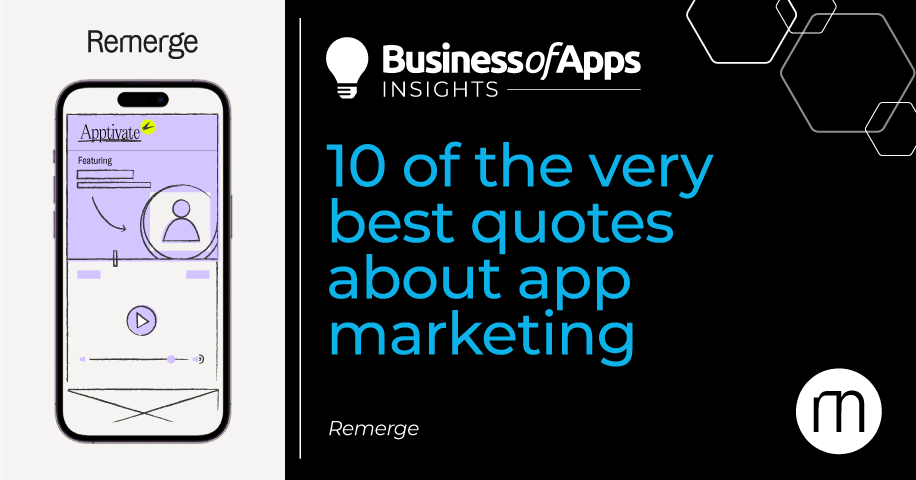 Whether you're looking to learn about specific app advertising strategies or refresh your knowledge about all things programmatic, the Apptivate podcast has you covered. Since 2018, the series has invited influencers, strategists, executives, and company founders to share their stories from across the mobile industry.
Here are some of the best and most inspirational quotes from the show to date.
John Koetsier (Sparkplug9)
Ep. 160: Shifting the mobile marketer's mindset on measurement
"What excites me about the mobile space is that it's like it's on steroids. It's always changing. You think you've got a handle on it, and there's some new wrinkle."
Matej Lančarič (Two and a half gamers)
Ep. 146: The dos and don'ts of soft launching a mobile game
"Companies try to skip the technical phase and jump right into running user acquisition in Tier 1 countries where it's really expensive. You need to be sure you have your tech stack – not 100% – but 200% correct; because there's nothing worse than making decisions based on false data."
Joaquín Flores (Kavak)
Ep. 127: How marketers influence consumer habits
"Why build an app? I think because we have to be able to create long-lasting relationships with our users. We need to be able to not only offer services that we create but to actually listen to the user in every step."
Jean-François Grang (Purchasely)
Ep. 88: Is the app world shifting from ads to subscriptions?

"We had a lot of apps that were ads-oriented and that were playing on the frustration of the users to get money. But the game of subscription is very different. The game of subscription is more a seduction than a frustration."
Joel Debus (Klarna)
Ep. 150: The 3 markers of good marketing automation
"A good way to think about what consumers are doing on your app or website is the working backwards methodology. In my case, for example, I look at when a user makes a purchase. With data that I get or with analysts I can see what they do right before that."
Allie Hitchcock (Houzz)
Ep. 152: How to thrive in remote work environments
"I think any opportunity to spark joy and help users be genuinely happy about what they're doing with your app is a win-win."
Andy Carvell (Phiture)
Ep. 50: The untapped potential of in-app messaging
"I think some product teams are a bit scared of tapping into the potential of in-app messaging because they are so kind of intrusive, basically. You need to deploy them with care and make sure you're not overusing them because you're overriding the user's normal interaction with the app. Now, that can be very powerful as well. You can direct them to features they've never seen before."
Ian Masterson (Initiative, formerly at Tilting Point)
Ep.64: Five tips for retargeting mobile game users
"[Lapsed buyers] have been a major focus of ours. I think it is the jumping-off point. These are your most valuable users. These are the ones you want to get back."
Kevin Nemeth (Authentic Restaurant Brands, formerly at Popeyes Louisiana Kitchen)
Ep.65: Mobile marketing with a QSR giant (Popeyes)
"Customer data is a currency."
Ariel Cohen (Confidential, formerly at Tango)
Ep. 140: Is now the right time to rebrand your app?
"I think a lot of people feel that they make their choices very rationally, and I think they're wrong. It's not usually the case. There's a lot of subconscious force that's driving you into making these decisions. And this is where well-crafted messaging and correct branding can change your bottom-line metrics."
Find all episodes of the Apptivate podcast here.